Yamamoto Nutrition Jet Black Shaker Bottle 700ml
ProteinLab sports supplement supplier/wholesaler Malaysia presents!
Yamamoto Nutrition Jet Black Shaker Bottle 700ml!!
Be safe and rest assured you are getting 100% authentic products at the lowest price when you purchase from ProteinLab Malaysia.
You can also like our Facebook for more promotion news at :
Or you can also follow Instagram for more nutrition tips:
Yamamoto Nutrition Jet Black Shaker Bottle

Perfectly blend your favorite powdered supplement with this Yamamoto Nutrition Jet Black Shaker Bottle! Simply add your ingredients - shake and drink!

Product Details
- High-quality, durable plastic shaker cup allows you to carry it everywhere
- 700ml
- Honeycomb Blender Inner Lid
- Screw-up Cap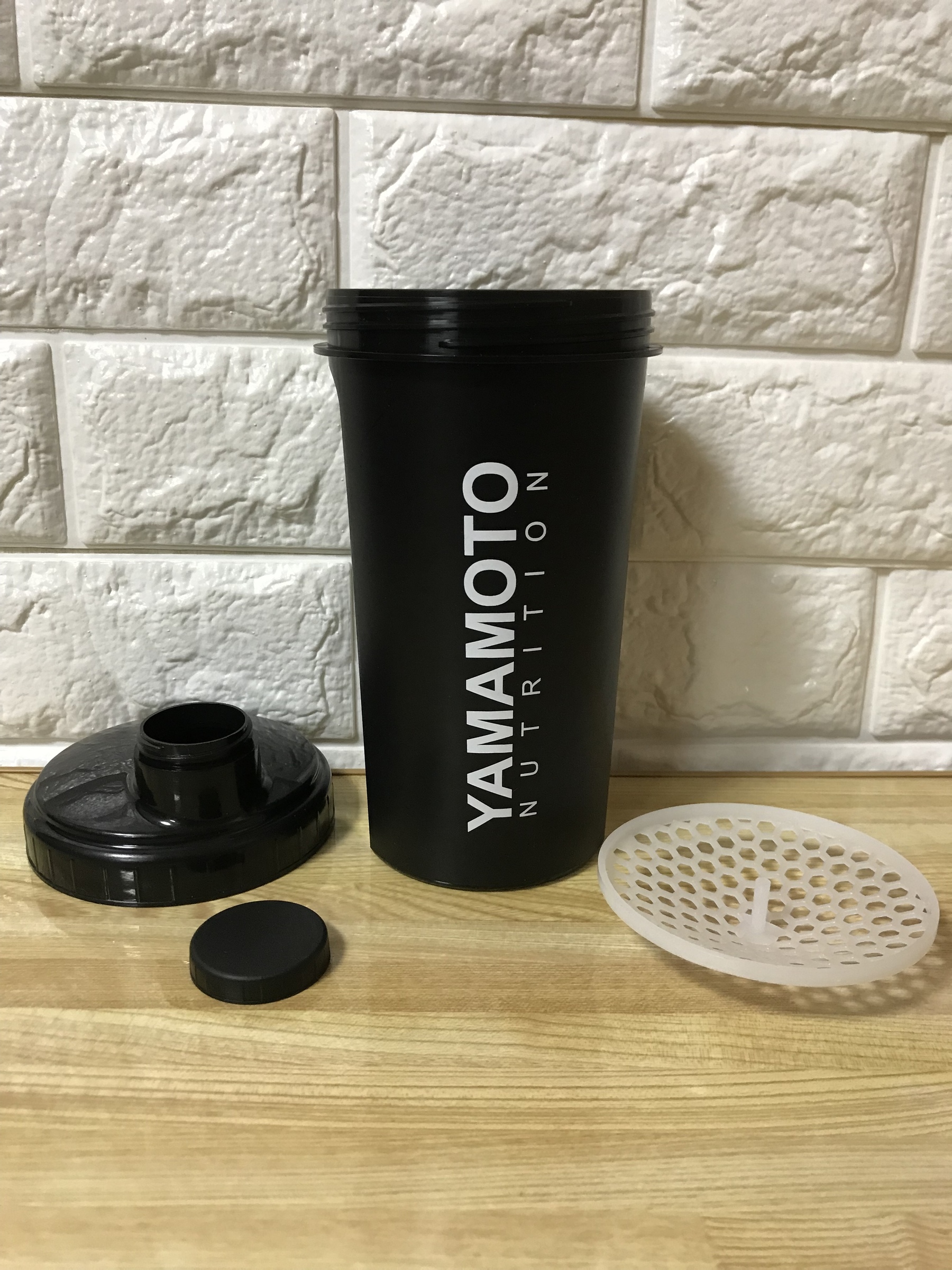 The protein shake bottle comes in handy and people love using it as it is absolutely perfect for all their health supplements and fruit juice drinks.
What are drink accessories?
Drink shakers can be used for mixing a number of nourishing beverages as well as salad dressings to create a wide array of tasty mixtures. These shaker bottles are manufactured with a small screen-wire-based fitting that helps to blend the liquid quickly and easily and also creates froth.
Suitable for athletes and fitness aficionados Some of these shakers come with mixers and these are best suited for athletes and fitness aficionados who are into rigorous training and need to focus on their fitness levels all the time. All they need to do is pour the required quantity of powdered supplements into the shaker cups, add the required amount of water and their protein shake is ready without them having to leave their training academy or gym. Importance Modern technology has come a long way and products like these are must-haves for people who believe in buying quality and useful gear that is appropriate for their use.

Advantages of using a protein shaker
The drink shaker is suitable for blending all kinds of nutritional brews and is a favorite with a number of enthusiasts of fitness who require these shakes at constant and frequent intervals of time. Use as a blender
The same device can also be used as a blender for sauces, marinades, and even omelets. No spillage With its tight spill-proof cap that can be unfastened without difficulty, these drink accessories ensure that there are no spillages when blending the beverage. Portability It is compact and easy to handle and extremely portable and countless drinks and potions that are suitable for consumption can be prepared by using a protein shaker bottle. Tumbler and leak-proof cover Some models come with a tumbler that has a capacity of sixteen ounces. These large shakers come with a leak-proof cover as well as measurement marks and different types of drinks can be stored, measured, and blended in it. Affordable The shaker bottles are very user-friendly and affordable and they can also be used to keep a shake or a protein drink chilled for a longer duration even if it is refrigerated for just half an hour.
---