PINNACLE 2.0 OPEN DAY
First of all, we want to thank PINNACLE FITNESS for inviting ProteinLab Malaysia to their open day on 28 JULY 2018. It's felt great to see many people with blazing curiosity come to seek advice and products.
We are happy that we could use this golden opportunity to helping people and also several PTs(Personal Trainer) there in terms of protein and supplement advise and supply.We all know that it is almost impossible for everyone to achieve fitness or body goals without taking any supplement. That's why ProteinLab is here to provide customers with all the necessary supplements needed to stay strong, smart, fit and healthy. Supplements is not only for athletes, but it is also useful for people that want to achieve their body or fitness goals.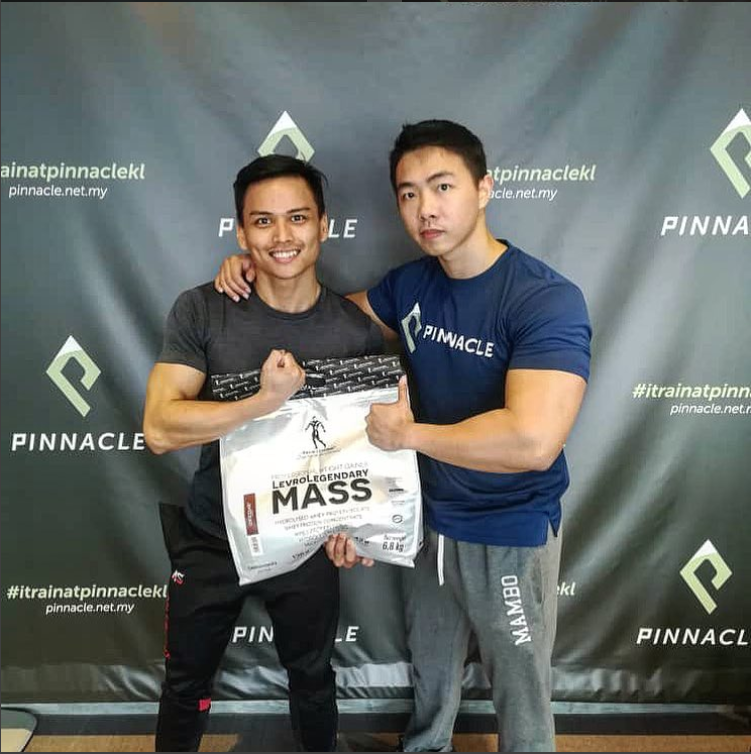 With one of PTs(Personal Trainer) along with supplement that We recommended to him.
While we're busy setup our mini booth, one of PT(Personal Trainer) there challenge ProteinLab Malaysia founder Kevinn Khoo Teng Shang to do a 3 minutes squat. Well haha, see who are you challenging la boy.
ProteinLab Malaysia founder Kevinn Khoo Teng Shang with PINNACLE FITNESS PT(Personal Trainer) along with PINNACLE FITNESS shirt as prize >_<.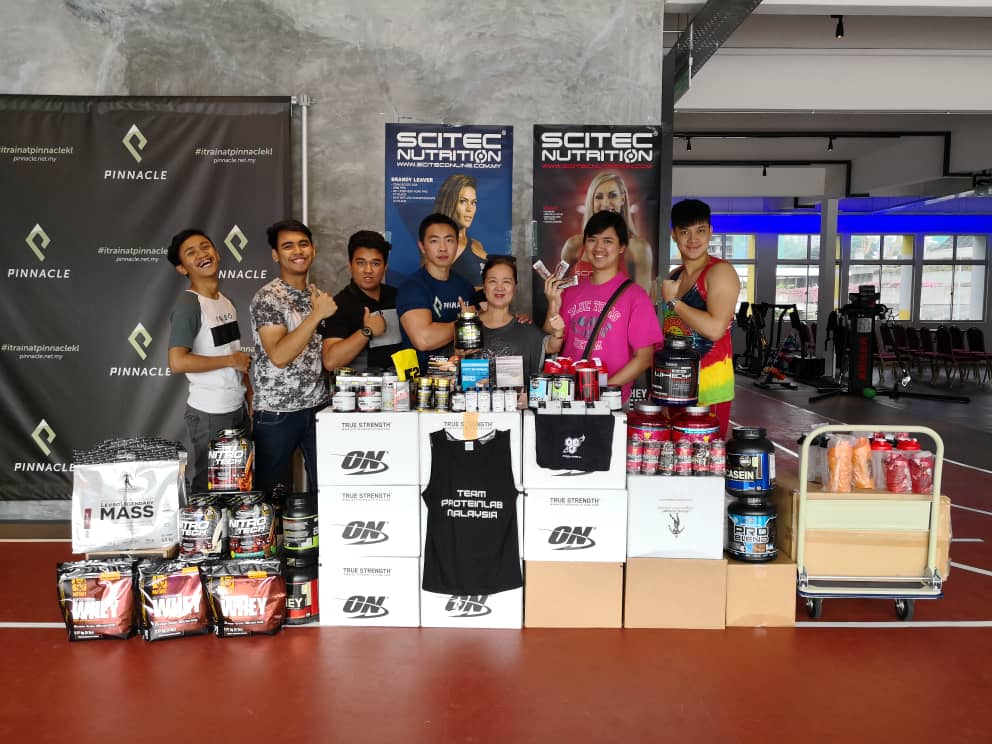 ProteinLab Crew along with ProteinLab Founder Kevinn Khoo Teng Shang and beloved family.
PS : (You all can see thats a lot of supplements we brought to them there, of course to letgo with a dirty cheap price hihi.)
Follow ProteinLab Malaysia founder Instagram for more flash deal promotion from his insta story or to get fitness motivation and nutrition advice at:
https://www.instagram.com/kevinn_fitnessfood/
You can also like ProteinLab Malaysia page to know more and the up to date activities:
https://www.facebook.com/ProteinLabMalaysia/