Scitec Nutrition Wrist Wrap (Free Size)
ProteinLab sports supplement supplier/wholesaler Malaysia presents!
Scitec Nutrition Wrist Wrap (Free Size)!!
Be safe and rest assured you are getting 100% authentic products at the lowest price when you purchase from ProteinLab Malaysia.
You can also like our Facebook for more promotion news at :
Or you can also follow instagram for more nutrition tips:
With Velcro Fastening And Standard Thump Loop*
Provides Support And Stability On The Heaviest Lifts*
Pull em tight and get locked in, Scitec wrist wraps have arrived. Necessary equipment for powerlifters, heavy pressers, and veterans of the iron game, these high quality 12" wraps feature heavy duty Velcro fastening, and the standard thumb loop, and are emblazoned with the traditional Scitec logo. A bench day is essential, they provide much-needed support and stability on your heaviest lifts. With your Scitec wrist wraps, you can feel free to throw another pie on the bar.
This Supportive Velcro fastening with thumb loop wrist wrap. Super strength, support, and toughness. Increase your wrist support and increase the amount of weight that you can lift! Light to Heavy weight lifting.
Wrist wraps can help relieve the discomfort of wrists with ailments such as carpal tunnel syndrome.
- High-Quality Material
- Great for MANY exercises
- Design is NEW and TOUGH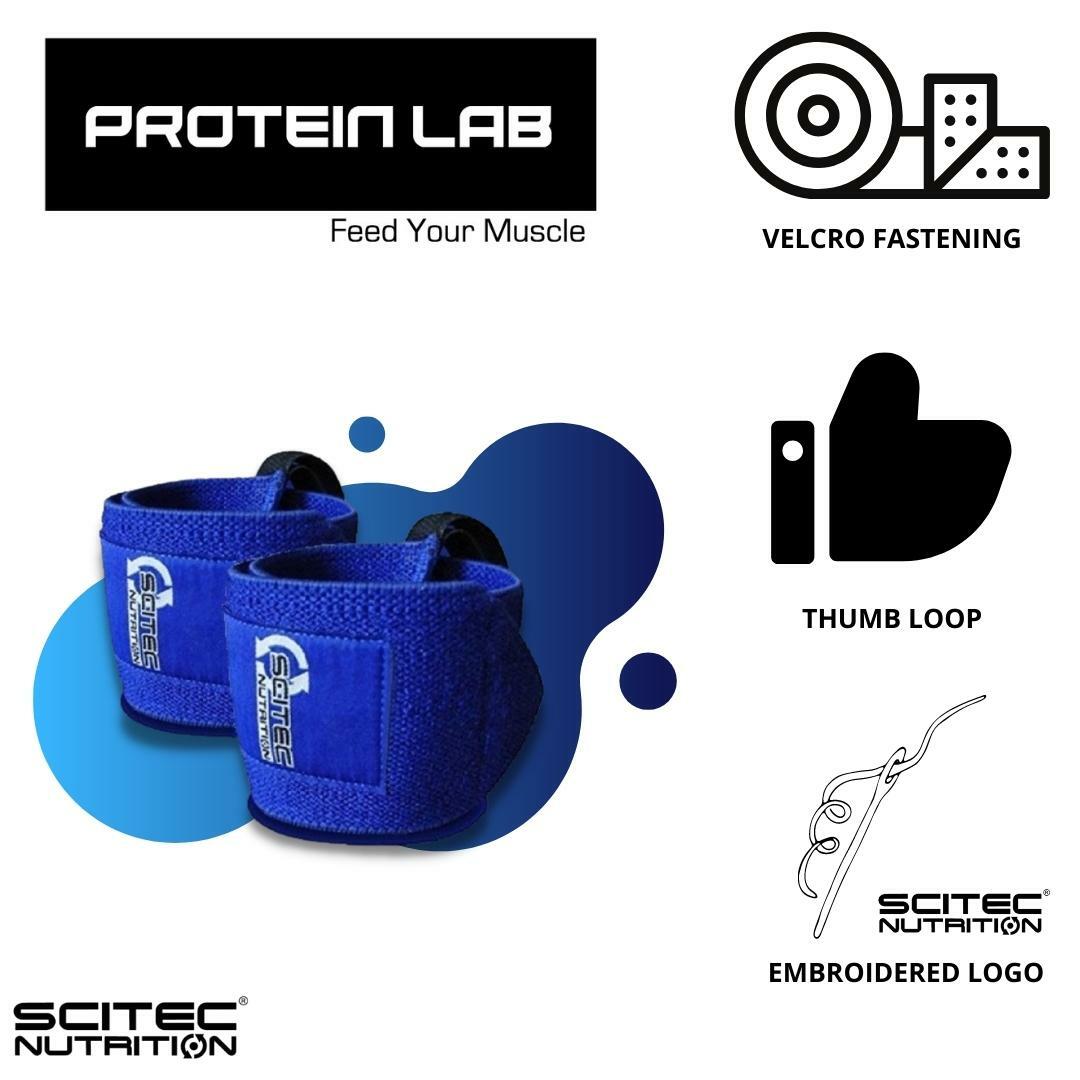 Features:
- 30cm length Professional Grade
- Supportive Velcro fastening with thumb loop
---