Scitec Nutrition JUMBO HARDCORE (3060G)
ProteinLab Sports Supplement Supplier / Wholesaler Malaysia presents!
Scitec Nutrition JUMBO HARDCORE (3060G)!!
Be safe and rest assured you are getting 100% authentic products at the lowest price when you purchase from ProteinLab Malaysia.
You can also like our Facebook for more promotion news at :
ProteinLabMalaysia
Or you can also follow Instagram for more nutrition tips:
Kevinn Khoo
Jumbo means BIG! Jumbo means STRONG!
- 50 gram multi-stage extended absorption "5-protein" Matrix!
-"7-Carb" Blend including oat flour, Modcarb™, highly branched cyclic dextrin, palatinose™ & Waxy Maize!
- 6 types of creatine including the most concentrated creatine in the world + CREAPEP™ PEPTIDES!
-No booster NOP-47™ selectively enriched bioactive peptides!
-8 Different Matrixes to cover the body's needs:10,000mg
Our legendary JUMBO muscle gainer line further evolves! These were already professional-level products, JUMBO meant "BIG!", and JUMBO meant "STRONG!", but our latest JUMBO HARDCORE version brings improvement to every single detail!

JUMBO was originally designed to be a step above simple dextrose, and maltodextrin-based gainers, and to have a great caloric yield and a significant amount of extra ingredients. Our new "7–CARB" blend is even more complex: it contains oat flour, the branded ModCarb™ (from Oat Bran, Organic Quinoa, Organic Amaranth, Organic Buckwheat, Organic Millet), Highly Branched Cyclic Dextrin, the longer-lasting energy providing Palatinose™, as well as Waxy Maize. Importantly the product is not full of simple sugars!

Previous JUMBO formulas contained only a single protein source (Whey), but JUMBO HARDCORE features a multi-stage, extended absorption "5-PROTEIN" MATRIX with instant Whey Protein Isolate, Micellar Casein, Hydrolyzed Beef Protein Peptides, Rice Protein besides the Microfiltered Whey Protein base. This is a net 50 g intact protein matrix, all other added amino acids indicated in the Nutrition Information box are valuable extra amino above this protein amount!

We included 8 different matrixes in JUMBO HARDCORE to cover the body's various needs totaling 10,001 milligrams. One such matrix consists of 6 types of Creatine including the most concentrated Creatine in the world plus the branded insulin stimulating, Creatine utilization enhancing CreaPep™ Peptides! Two amino matrixes provide fast-acting important amino acids, many in the micronized form: the AMINO SELECT MATRIX has grams of micronized Glutamine, Taurine, Alanine, Phenylalanine, Lysine, Ornithine, and AKG, plus the BCAA XPRESS COMPLEX provides extra micronized Leucine, Isoleucine, Valine!
Here are some of the Grand Key Ingredients that Jumbo HARDCORE got just for you!!!
One of the key ingredients that JUMBO HARDCORE have that other mass gainer lacks is that JUMBO HARDCORE have Anti-Estrogen.
Too much estrogen (aka female hormones) will affect your performance in muscle gain. Anti-estrogen, not only block estrogen for your muscle gains, but it can also work as a natural testosterone booster to gain much more than before. This also improves prostate health where the prostate sits under the bladder and in front of the rectum. It surrounds the urethra, the tube that carries urine and semen out of the body. The prostate's main job is to help make fluid for semen to help protect and energize the sperm. Semen protects the sperm so it can fertilize the egg and form a new life. It also boosts energy levels and helps builds lean muscle mass much better with an extra bonus on promoting libido health.
Some of the key ingredients for the Anti-Estrogen are: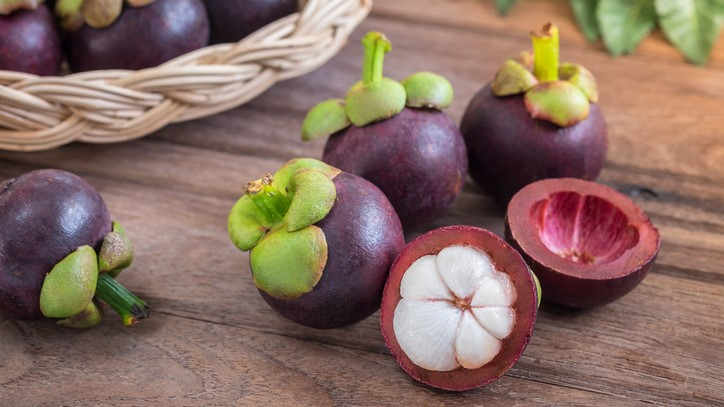 Mangosteen extract
Red Clover extract
Amino Select Matrix
Totaling the amino acid composition of a serving (including the proteins' amino acid content plus the added amounts) JUMBO HARDCORE provides 5670 mg Leucine, 2580 mg Isoleucine, 2520 mg Valine, 8250 mg Glutamine, and 2390 mg Arginine in a 153 g serving!
HEMO-NO Matrix
The HEMO-NO MATRIX consists of different types of Arginines (such as Micronized Arginine, AAKG Arginine Alpha-Ketoglutarate) and the similarly Nitric Oxide (NO) boosting NOP-47™ selectively enriched bioactive peptides!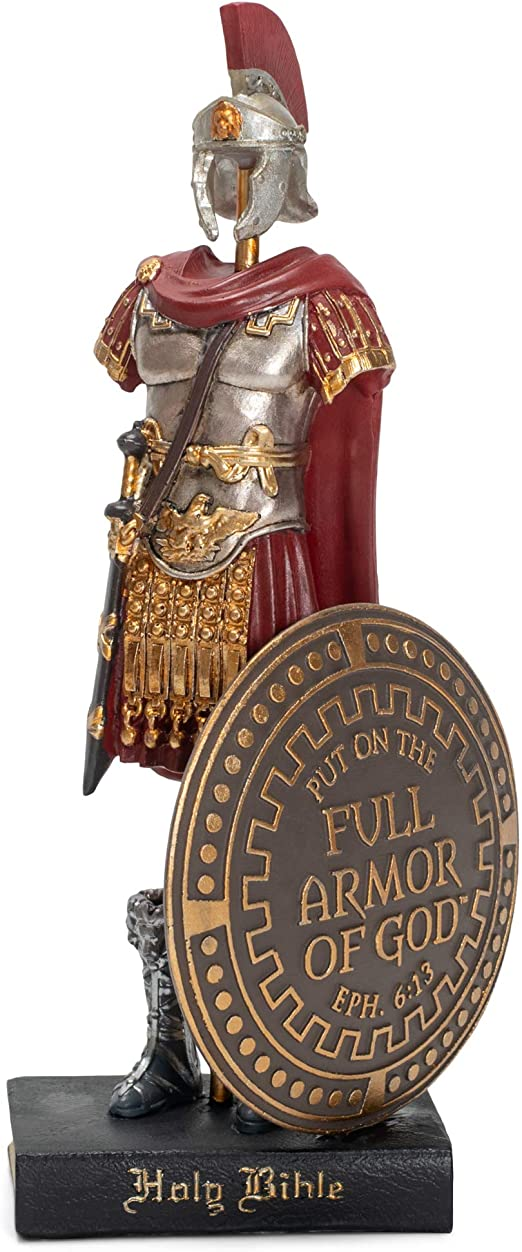 Performance Booster Matrix
The PERFORMANCE BOOSTER MATRIX gives you Betaine, Beta-Alanine, and L-Carnitine to arm you with further weapons in training!
Let's go through it 1 by 1.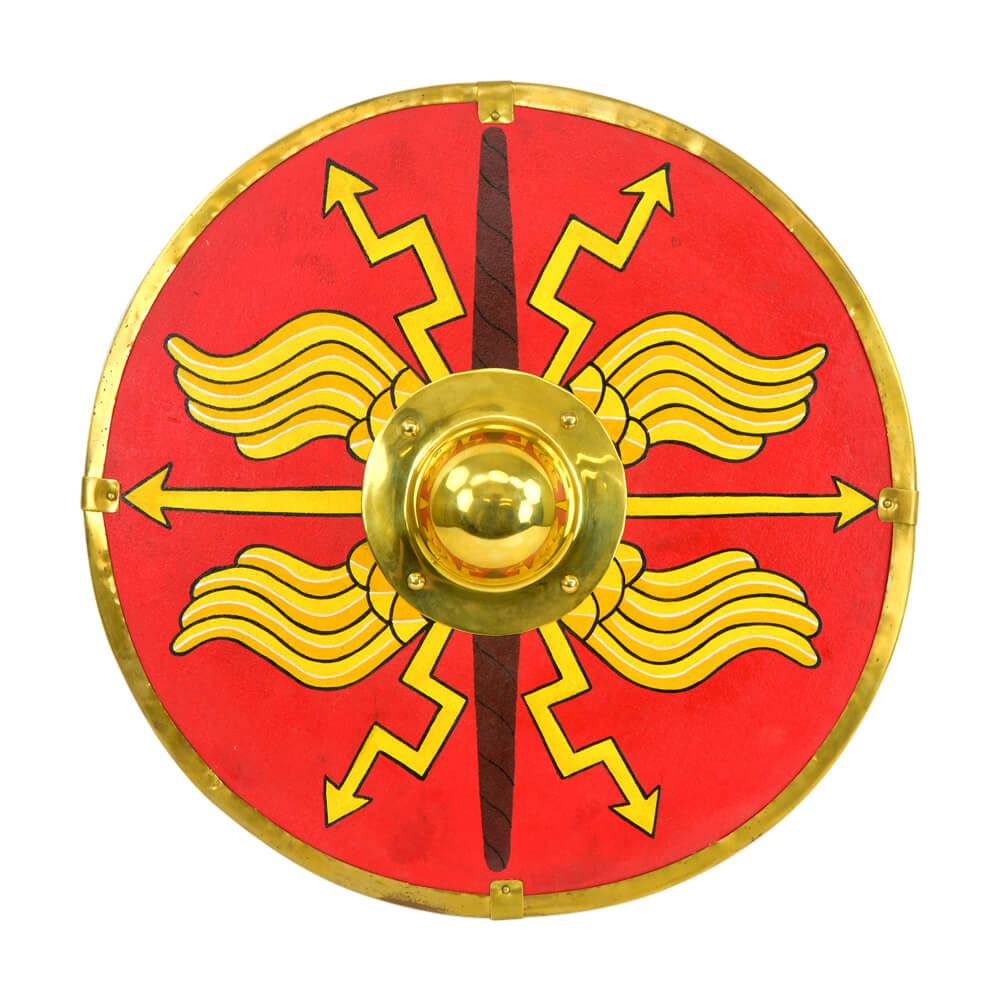 First off, the Shield. In Scitec Jumbo Hardcore, we have Beta-Alanine. It has enhanced the performance by increasing exercise capacity and decreasing muscle fatigue. It also has antioxidant, immune-enhancing, and anti-aging properties. You can get beta-alanine from foods that contain carnosine or through supplements. The recommended dose is 2–5 grams daily.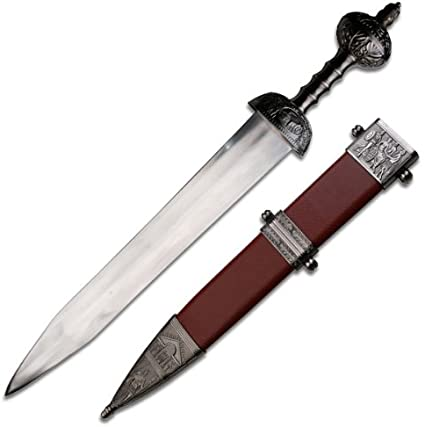 As for Sword in Scitec Jumbo Hardcore, that will be the L-Carnitine, it is an important amino acid. It plays a significant role in boosting your body's metabolism. It does this by improving mitochondrial function and increasing cellular energy. It can help you slash down the fats like a fiery blade on butter in order for you to enhance your body's recovery and prevent muscle fatigue. Right after it slashes down the fat, it will make a grand path for a better blood flow & strong pumps. As your blood flows better around the body, it can also boost your muscle growth and makes your testosterone stronger and you will feel more than the man you were once before.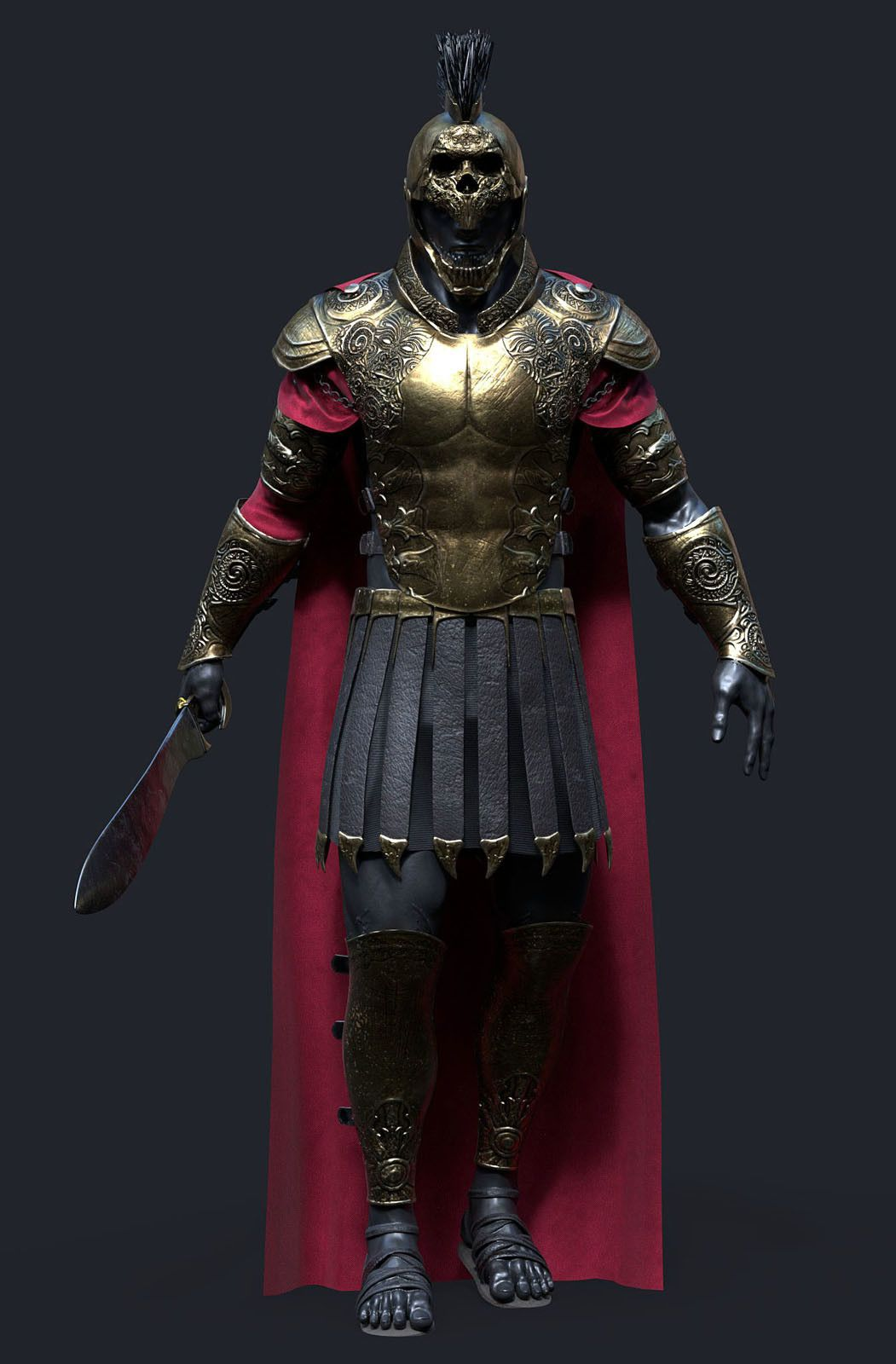 And last but no less in Scitec Jumbo Hardcore, the Armor, Betaine. Betaine helps in the metabolism of a chemical called homocysteine. Homocysteine is involved in the normal function of many different parts of the body, including blood, bones, eyes, heart, muscles, nerves, and the brain. Betaine prevents the buildup of homocysteine in the blood.
Recovery Matrix
The RECOVERY MATRIX contains L-Ascorbic Acid & Glycine which helps deal with post-exercise negative processes. L-Ascorbic Acid (better known as Vitamin C) helps to maintain the normal function of the immune system during and after intense exercise. Glycine is also integrated into enzymes, giving them the flexibility to bend, twist, and interact with energy-producing substrates in our body. The beneficial effect is obtained with a daily intake of 200 mg (found in 1 serving) in addition to the recommended daily intake of Vitamin C!*
Micronutrient Support Matrix and Others
Finally, the remaining matrixes provide extra micronutrient and plant extract support, including Vitamin D which contributes to the normal function of the immune system and to optimal muscle function, and also to the maintenance of normal bones, teeth, and the normal absorption, utilization of Calcium and Phosphorus!* The mineral content of JUMBO HARDCORE contributes to normal muscle function, normal functioning of the nervous system, energy-yielding metabolism, neurotransmission, and the maintenance of normal bones and teeth*.

With its 46 quality and effective active ingredients, JUMBO HARDCORE is massive and can help you become really massive too! This versatile formula is appropriate for everyone with individualized dose adjustments.

*These statements have been scientifically proven by the European Food Safety Authority (EFSA) and authorized by the European Commission (EC).
Directions
Mix 1 serving (153 g) with 500 ml water. Use daily, preferably right after training.
Allergen info
Manufactured in a facility that processes milk, egg, gluten, soy, peanuts, nuts, celery, fish and crustacean ingredients.
Warnings
Beta-Alanine may cause a harmless, temporary tingling sensation on the skin for some individuals. Use this product in conjunction with food as part of a healthy, balanced diet, not as a substitute for such. Keep out of the reach of children! DON'T EXCEED THE RECOMMENDED DAILY DOSAGE!
Sizes
1530 g – 10 servings, 3060 g – 20 servings, 6120 g- 40 servings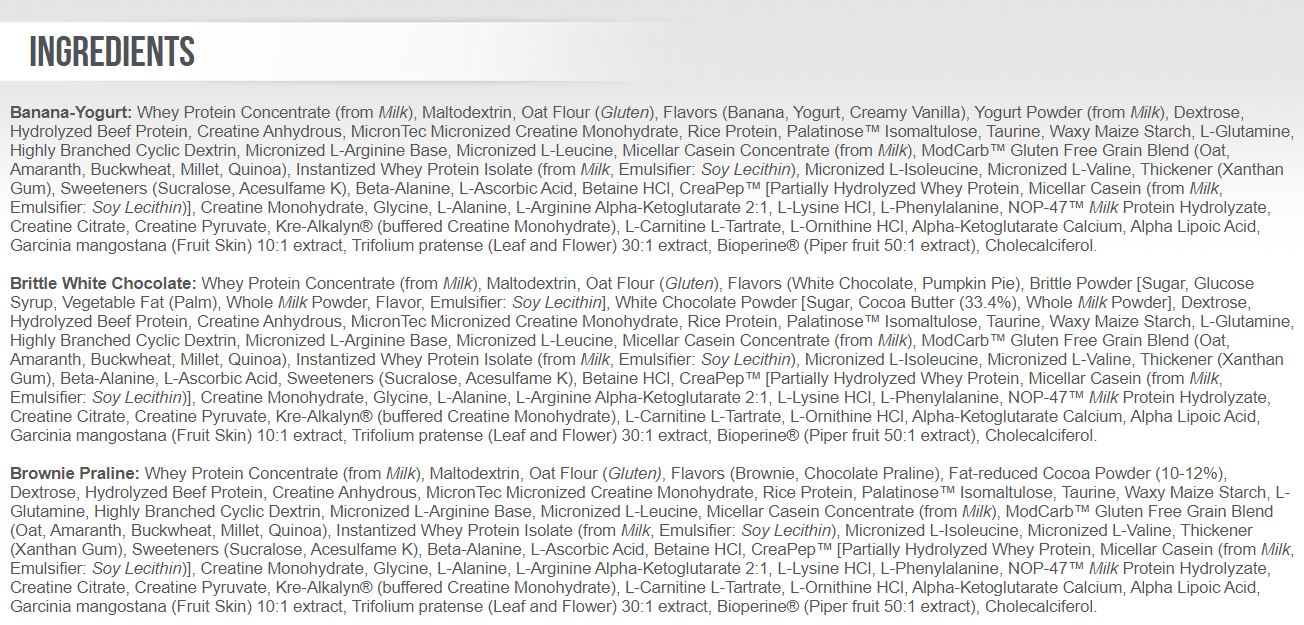 ---