ProScience Super Pump (30 Servings)
ProScience Super Pump (30 Servings)
Proteinlab Malaysia brings you PROSCIENCE SUPER PUMP a high stimulant formula designed for intense pumps, energy, performance, and laser focus.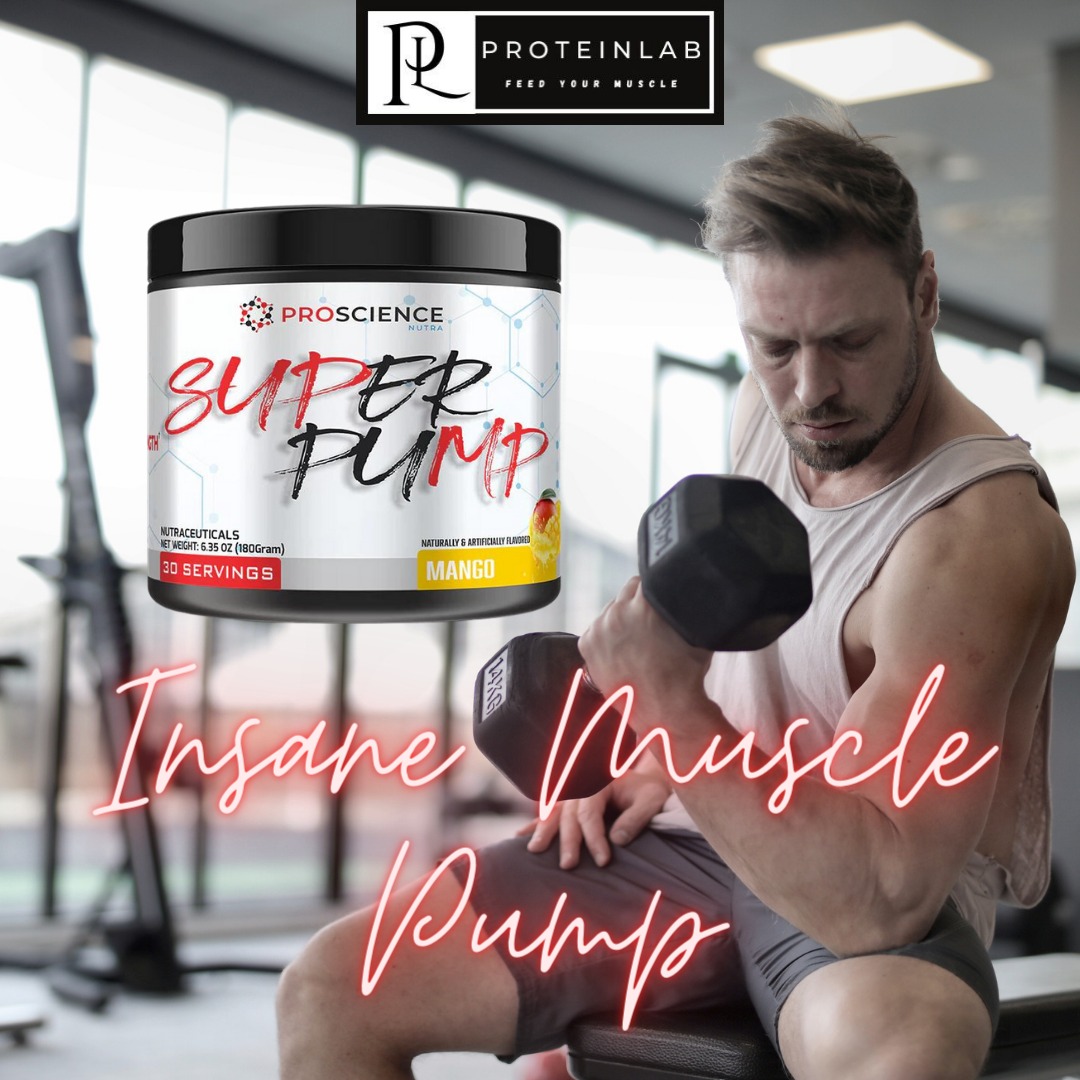 PROSCIENCE SUPER PUMP PRE-WORKOUT
ProteinLab Malaysia is introducing the ProScience Super Pump, your ultimate workout companion for achieving unparalleled gains and peak performance!
ProScience Nutra Super Pump can help you reach your goals. SUPER PUMP is a high stimulant formula designed for intense pumps, energy, performance, and laser focus. You can expect a massive increase in nitric oxide (NO) levels, intermuscular hydration, energy, focus, and a significant boost in muscle strength and endurance.
If you're ready to take your fitness journey to the next level, Super Pump is the key to unlocking your full potential. With 30 servings of pure excellence in each container, you're in for an extraordinary workout training experience like no other.
🚀 Unleash Your Power:
Super Pump is designed to help you tap into your inner beast and push your limits. Whether you're an elite athlete or just starting out, you'll experience explosive energy levels that will propel you through even the most grueling workouts.
💪 Superior Muscle Pumps:
Get ready to feel and see the difference! ProScience Nutra Super Pump is formulated with a powerful blend of nitric oxide boosters, ensuring insane muscle pumps and vascularity. Your muscles will swell with pride, giving you that coveted "swole" look and an unmatched sense of accomplishment.
🏋️ Enhanced Endurance:
Don't let fatigue hold you back. ProScience Nutra Super Pump contains endurance-boosting ingredients that'll keep you going strong, allowing you to train harder and longer. Crush plateaus and set new personal records with every session!
🧠 Laser Focus:
Stay razor-sharp and dial in on your goals with ProScience Super Pump. Our carefully selected ingredients enhance mental clarity and focus, helping you maintain perfect form and technique throughout your workout.
🌿 Proven To Work Ingredients:
ProScience believes in quality without compromise. Super Pump is made with premium, scientifically proven ingredients which are shown and practiced by various bodybuilders to be effective – just pure performance enhancement.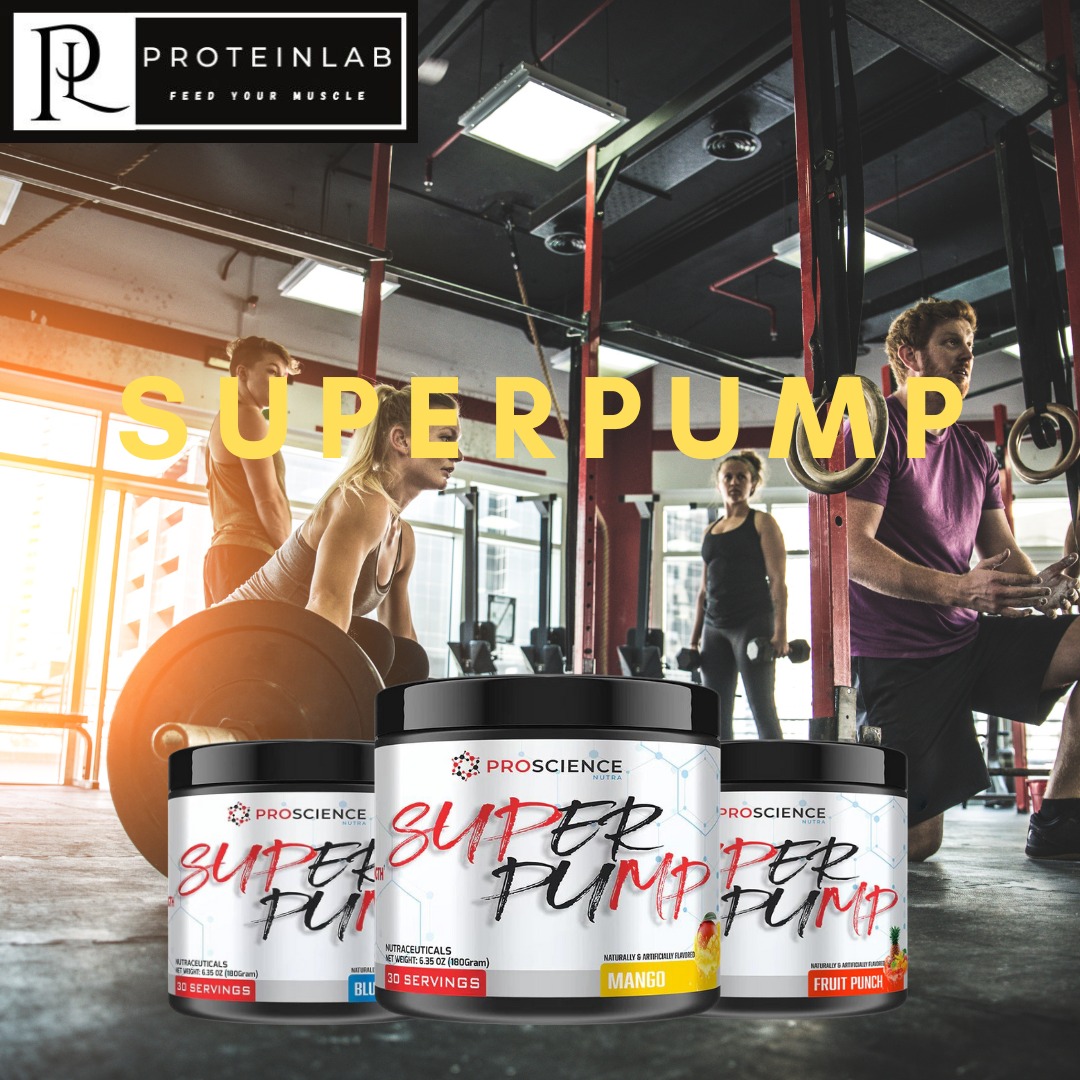 👍 Easy to Use:
Mix one scoop of ProScience Nutra Super Pump with water and sip it 20-30 minutes before your workout. Within minutes, you'll feel the surge of energy and focus, priming your body for peak performance.
🏆 Trusted by Athletes:
ProScience is trusted by elite athletes, fitness enthusiasts, and trainers worldwide. We adhere to the highest quality standards to ensure you get the best possible results from our products.
Don't miss your chance to elevate your fitness game to new heights. Join the ranks of those who've experienced the incredible benefits of ProScience Super Pump. Say goodbye to mediocre workouts and hello to a new era of strength, endurance, and muscle gains!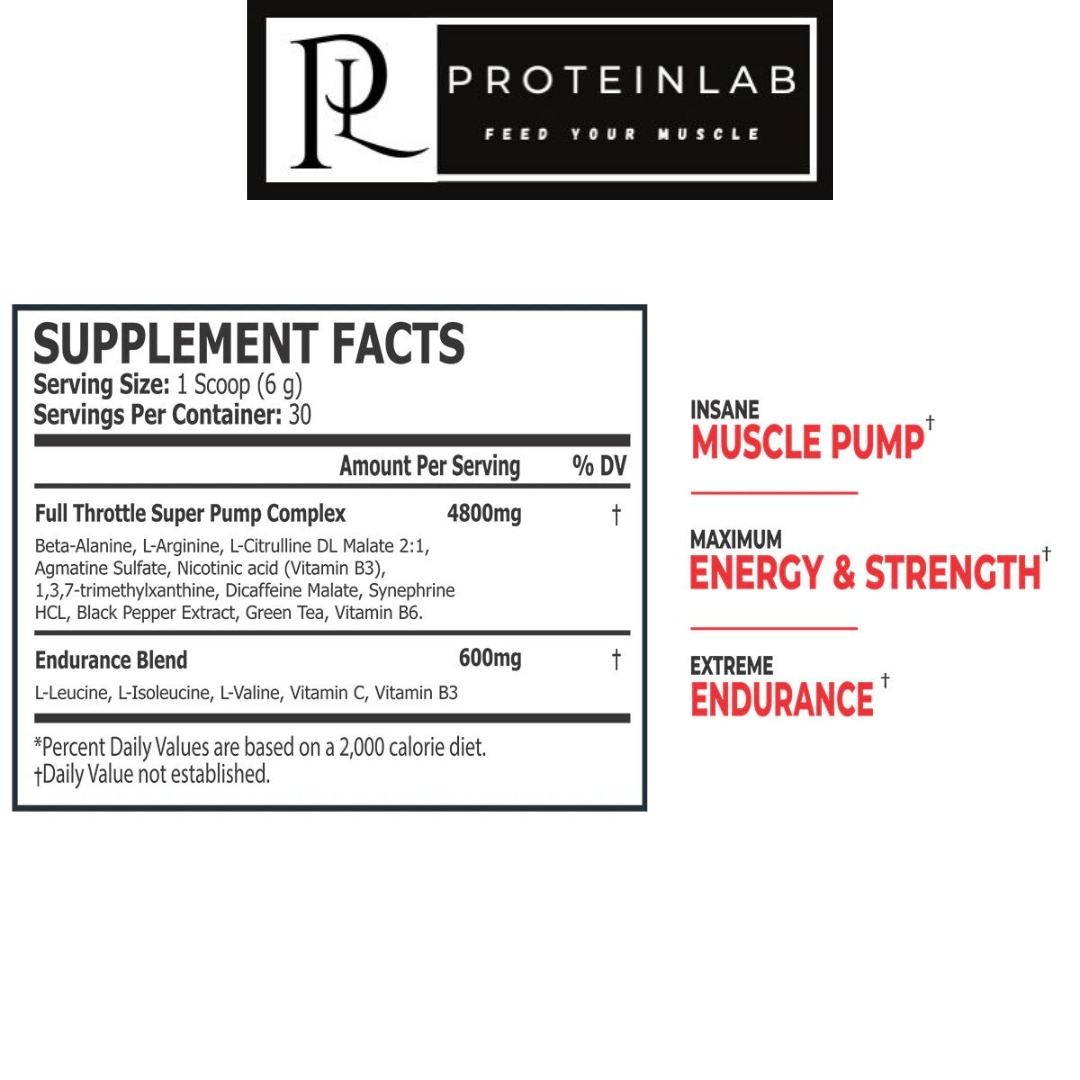 EXPLODE ENERGY MATRIX: 4800MG
ENHANCED ENDURANCE BLEND: 600MG
Servings: 30 per Container
Serving Size: 1 Scoop (6 grams)
Order your ProScience Super Pump today at ProteinLab Malaysia, and let's crush your fitness goals together!
Be safe and rest assured you are getting 100% authentic products at the lowest price when you purchase from ProteinLab Malaysia.
You can also like our Facebook for more promotion news at :
You can also follow Instagram for more nutrition tips:
---