Optimum Nutrition (ON) "There's More of You" Shaker (400ml) Black
ProteinLab sport supplement supplier / wholesaler malaysia presents!
Optimum Nutrition (ON) "There's More of You" Shaker (400ml) Black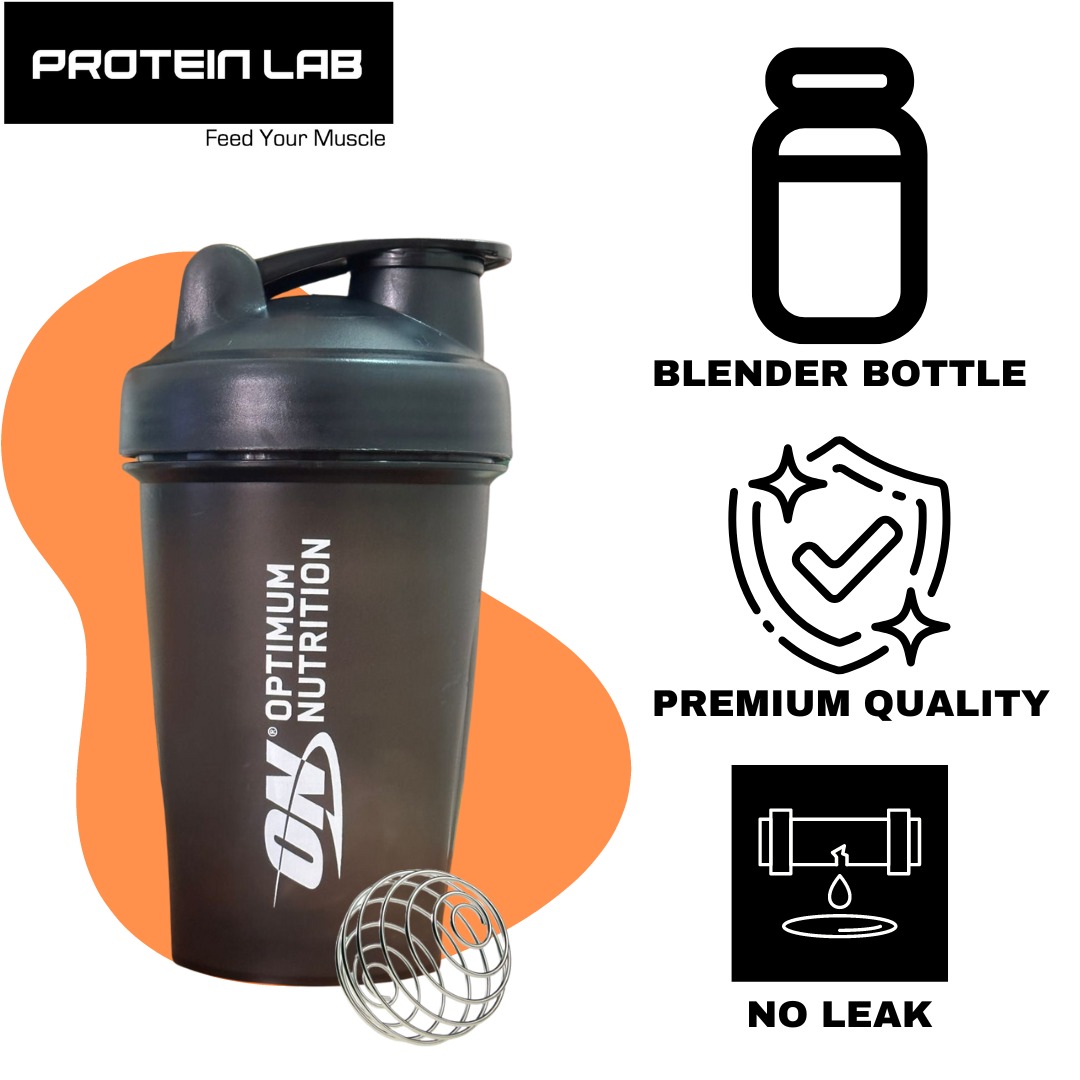 Introducing the There's More of You Shaker from Optimum Nutrition (ON). It is a high-end shaker bottle made for athletes and fitness enthusiasts who value convenience, style, and functionality. Optimum Nutrition is a leading brand in the sports nutrition field, and is also known for their dedication on creating high-quality products to aid people in reaching their health and fitness goals.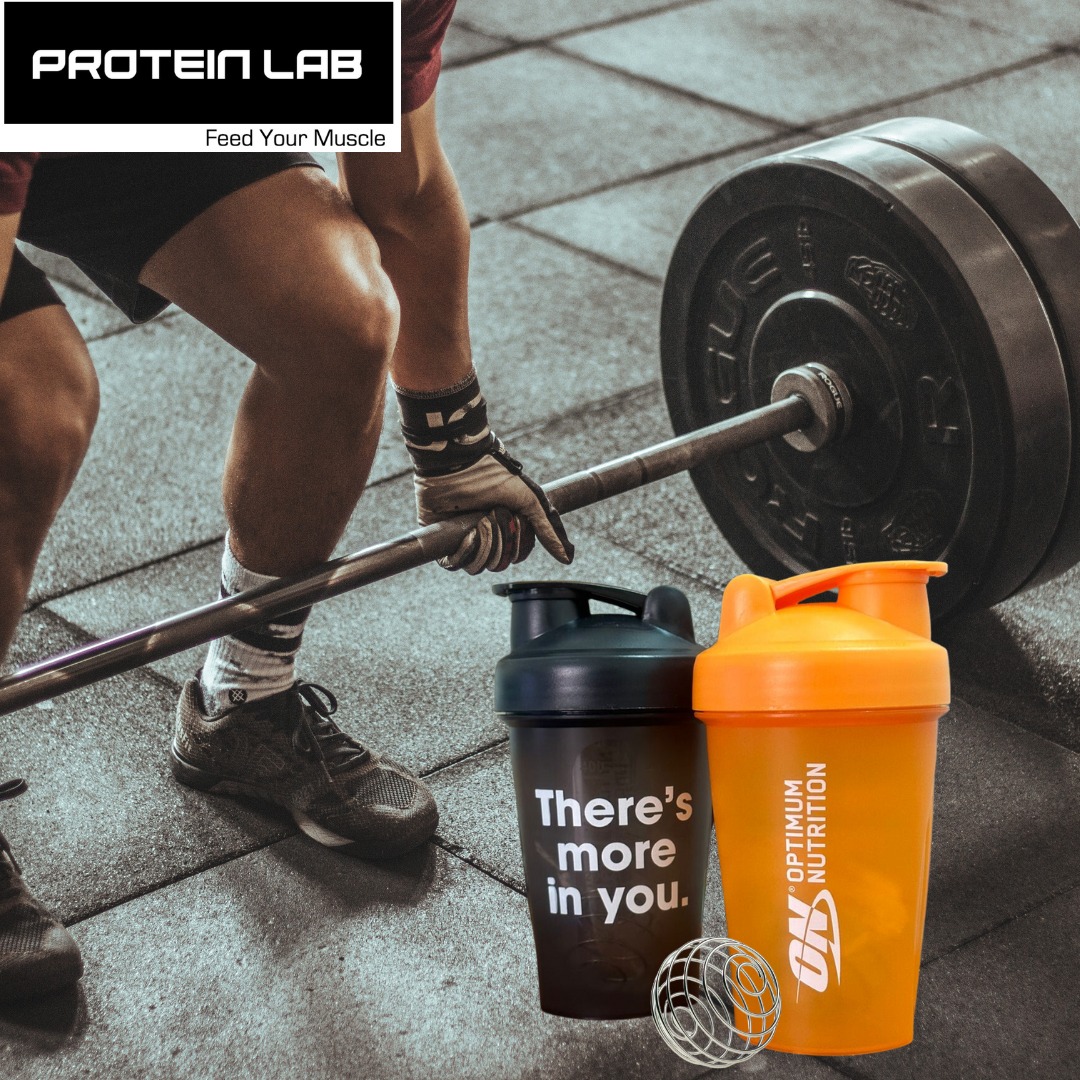 With a 400ml capacity, the ON "There's More of You" Shaker is perfect for blending protein shakes, pre-workout supplements, and other powdered supplements. It has a sturdy, BPA-free design that guarantees safe use and long-lasting performance. Because of the shaker's leak-proof construction, you can carry it with assurance in your gym bag or backpack without worrying about spills or messes.
The ON Shaker's clever mixing system is one of its distinctive characteristics. It efficiently breaks down clumps and provides a smooth and consistent combination of your drink by including a premium mixing ball or mesh grid. This guarantees that you always receive a delicious drink that has been well combined, free of any unappealing pieces or lumps.
Additionally, the shaker has a handy screw-on cover with a flip-top nozzle that makes it simple to access your beverage while working out or when travelling. Even during severe shaking or transport, the lid guarantees a tight seal, preventing any accidentally spillage. The shaker's wide mouth design makes filling and cleaning simple, saving you time and effort.
The ON "There's More of You" Shaker distinguishes out with its eye-catching design in addition to its practical utility. The Optimum Nutrition emblem and an eye-catching graphic print are imprinted on the bottle, showcasing the company's dedication to producing goods that appeal to fitness fanatics. The shaker's streamlined and ergonomic design guarantees a pleasant grip, making it simple to hold during workouts.
The ON "There's More of You" Shaker is not only a useful addition to your workout regimen, but it also conveys your commitment to leading a healthy lifestyle. This shaker is a dependable and fashionable companion whether you're hitting the gym, going for a run, or just need a convenient way to consume your supplements on the move.
Overall, the "There's More of You" Shaker 400ml from Optimum Nutrition is a top-tier shaker bottle that blends functionality, toughness, and design. It offers a quick and easy way to mix and consume your preferred vitamins while still looking trendy and stylish. With the release of this shaker, Optimum Nutrition keeps its mission to help customers reach their fitness objectives by providing high-quality goods.
Be safe and rest assure you are getting 100% authentic products at the lowest price when you purchase from ProteinLab Malaysia.
Optimum Nutrition (ON) "There's More of You" Shaker (400ml)
You can also like our Facebook for more promotion news at :
Or you can also follow instagram for more nutrition tip :
---