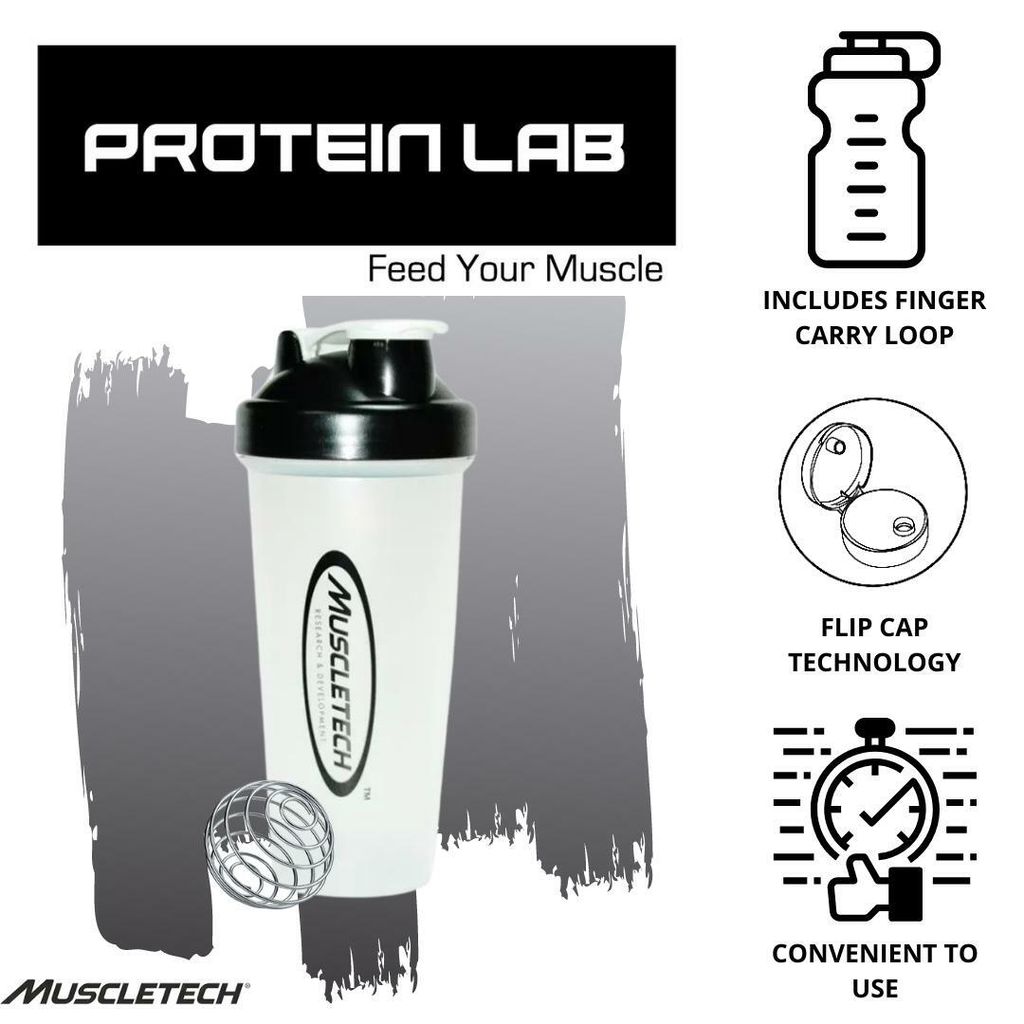 Muscletech Shaker With Blender Spring Metal Ball (700ml)
ProteinLab sports supplement supplier/wholesaler Malaysia presents!
Muscletech Shaker With Blender Spring Metal Ball (700ml)!!
Be safe and rest assured you are getting 100% authentic products at the lowest price when you purchase from ProteinLab Malaysia.
You can also like our Facebook for more promotion news at :
Or you can also follow Instagram for more nutrition tips: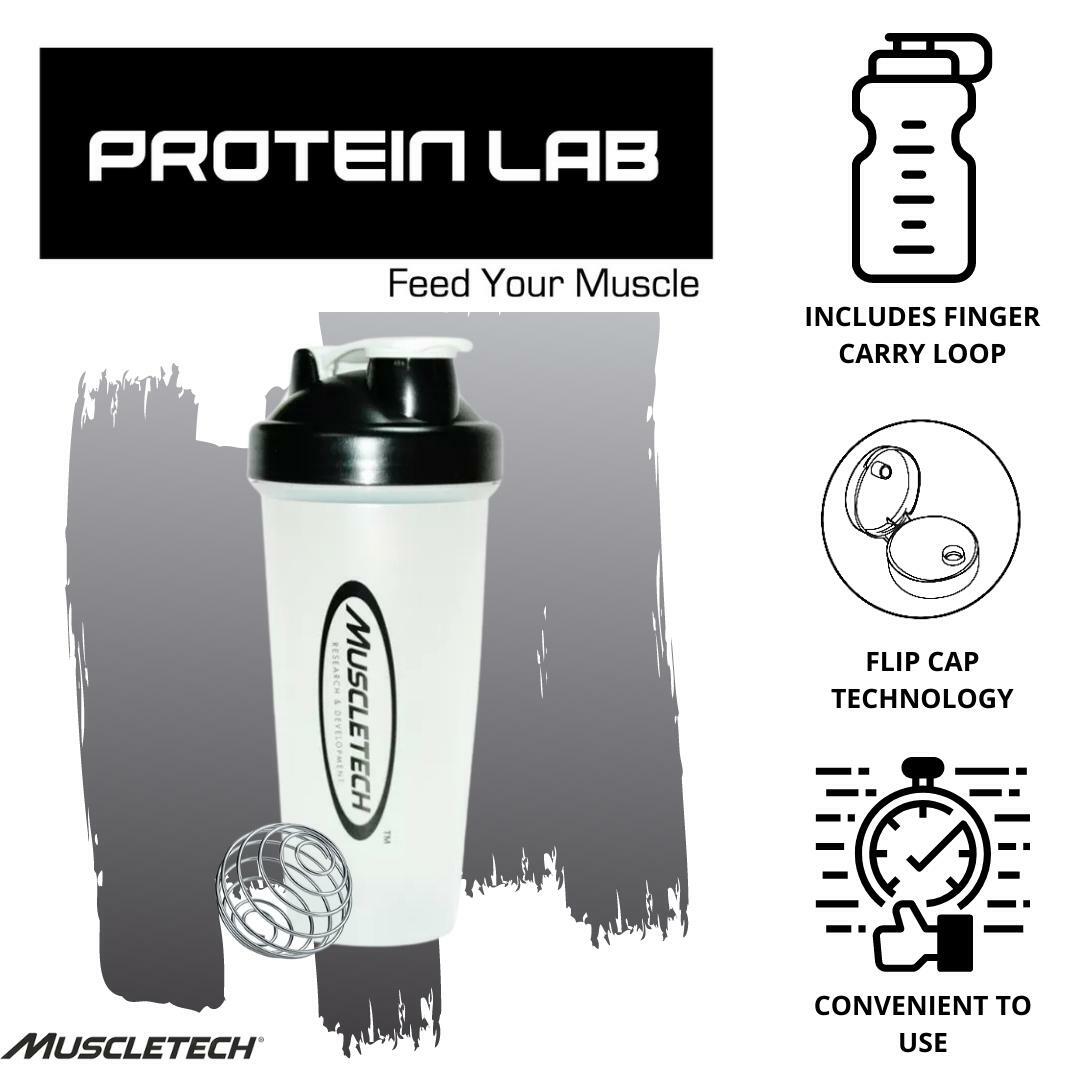 The introduction of the original Muscletech Shaker bottle with metal ball whisk in Proteinlab Malaysia. This handheld shaker mixer bottle comes with its leak-proof seal, iconic Muscletech design, and the BlenderBall wire whisk (The patented mixing system uses surgical-grade stainless steel BlenderBall wire whisk).
🥤 750ml water load capacity with the lids close (note: measurements only go to 600ml) shaker cup for mixing protein shakes, smoothies, and supplements
🥤 Patented mixing system metal blender ball using surgical-grade stainless steel blender ball wire whisk found only in blender bottle brand shaker bottles to ensure a smooth mix
🥤 The screw-on lid creates a leak-proof seal, and the flip cap snaps securely shut to keep contents contained; loop top for easy carrying or attaching keys.
🥤 A wide mouth makes it easy to add mixed scoops and liquids, and embossed markings measure both ounces and milliliters
🥤 Easy finger carry loop for easy moving around the shaker bottle in case you have your hands full carrying your gym and sports equipment
🥤 Use stay open Flip Cap technology to ensure the cap stays open or close base on your own free will.
🥤 Dishwasher Safe
🥤 BPA and Phthalate free
Maintain Proper Nutrition & Hydration On the Go
Workouts and workdays can get mundane, but that doesn't mean nutrition shakes have to be. Add ingredients like peanut butter, milk, or yogurt to protein or meal-replacement shakes for added flavor—the BlenderBall whips them with ease.
Heck, our founder Kevinn Khoo even added eggs, Scitec pancake batter, milk, and chia seed into this easy-to-mix smooth blender bottle shaker to make his own high-protein pancake blend.
---