MuscleRulz WheyRulz 5lbs
ProteinLab sports supplement supplier/wholesaler Malaysia presents!
MuscleRulz WheyRulz 5lbs!
Be safe and rest assure you are getting 100% authentic products at the lowest price when you purchase from ProteinLab Malaysia.
You can also like our Facebook for more promotion news at :
Or you can also follow Instagram for more nutrition tip :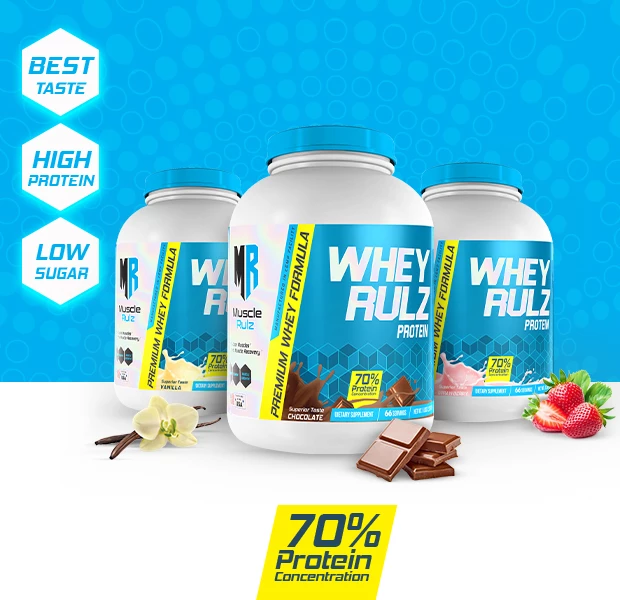 WheyRulz is an amped-up whey protein powder that supports lean muscle building, enhanced strength, and increased energy. In each 34g serving of this whey protein powder, you'll get 24g of protein, as well as essential nutrients like iron, calcium, sodium, and potassium. Also, this whey protein won't weigh you down because it has just 130 calories and 1.5g of fat per serving.
It's an essential part of any serious gym routine, and it mixes easily and tastes great too. Our 100% whey formula is perfect for before and after training, between meals, and whenever you can use an extra boost of protein.
WheyRulz is 100% whey concentrate powder. Whey protein concentrate can be a better option depending on the situation, as it's the cheapest and retains more of its nutritional carbs and fats. Some of these nutrients along with other important immune-boosting ingredients are lost in the longer filtration process that whey isolate undergoes.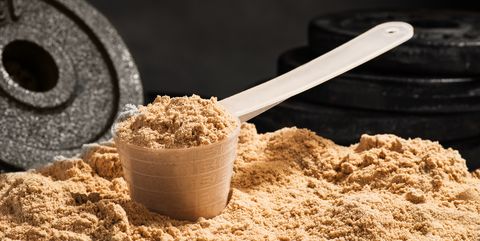 Additional calories, carbs, and fat isn't a bad thing for everyone. Those looking for a meal replacement in the form of whey protein powder should choose whey protein concentrate. And if you aren't a competing athlete and just need a high-quality protein post-workout, whey protein concentrate is great. Whey protein concentrate is the least amount of processed whey. In the natural health realm, we know that our primary goal is a healthy body performing efficiently, even when we want to gain weight, bulk up or get lean. In this case, we understand that a more processed product is an inadequate product and that fats, enzymes, and other nutrients that add to the protein's benefits for overall well-being have been strip off.

As a wholesome less processed whey protein, whey concentrate is loaded with beta-lactoglobulin, alpha-lactalbumin, lactoferrin, and immunoglobulins – all of which can be rendered useless when the protein is denatured. These substances indeed can benefit you in some ways such as improving your immune function, cardiovascular health, response to exercise, and even your hormonal levels.


The direction of Use: Mix 1 serving (1 scoop) with 6 to 8 oz. or mix 2 servings (2 scoops) with 12 to16 oz. of cold water or skimmed milk in a glass or shaker cup. Use between major meals and after exercise.
---