MuscleRulz GainRulz Weight Gainer (8.1LBS)
ProteinLab sports nutrition supplements supplier/wholesaler Malaysia presents!
MuscleRulz GainRulz Weight Gainer (8.1LBS)!!

Be safe and rest assured you are getting 100% authentic products at the lowest price when you purchase from ProteinLab Malaysia.
You can also like our Facebook for more promotion news at :
ProteinLabMalaysia
Or you can also follow Instagram for more nutrition tips:
Kevinn Khoo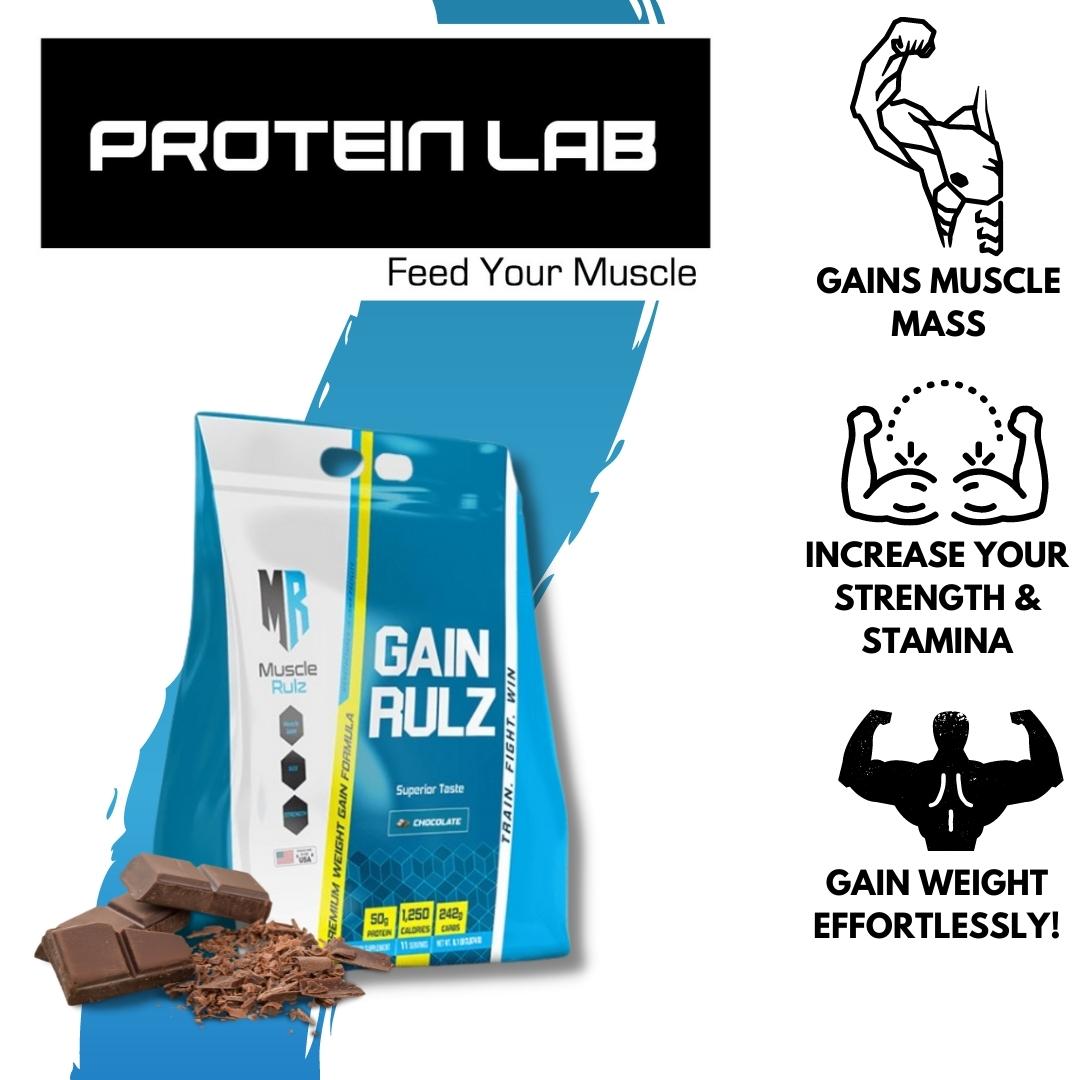 GainRulz is the perfect & ideal supplement for packing on muscle the absolute healthy way with an ideal balance of protein, nutrients, calories & carbs.
GainRulz's formula is made with the purest & highest quality protein isolate, whey protein concentrate as well as pure cocoa powder. Which makes this mass gainer loaded with 50g of protein, 1250g of calories, 7g of fat & 246g of carbohydrates. It is also a significant source of calcium, iron, potassium, fiber, sodium & sugar to fuel your bulked-up physique.
GainRulz is the top-tier supplement for packing on muscle in a healthy way with an ideal balance as you make a grand recovery after workouts or even between meals to achieve massive gains.
INGREDIENTS: Maltodextrin, Whey Protein Concentrate, Cocoa Powder, Creatine, Monohydrate, Creamer (Hydrogenated Coconut Oil, Corn Syrup solids, Sodium Caseinate (a milk derivative), Mono and Diglycerides, Dipotassium Phosphate, Sodium Silicoaluminate, Soy Lecithin), Natural and Artificial Flavours, Gum Blend (Cellulose, Guar, Xanthan), Sucralose, Acesulfame Potassium, Salt, Soy Lecithin.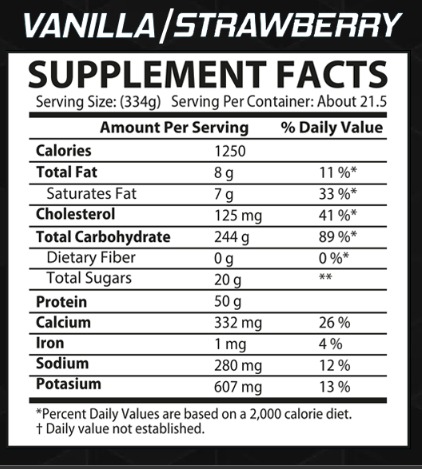 DIRECTIONS FOR USE:
Mix 1 serving (4 scoops) with 12 oz. to 16 oz. of cold water or skimmed milk in a glass or blender. Use between major meals and after exercise. GainRulz is highly concentrated, and due to its potency, you may want to consider using 1/2 serving two or three times throughout the day. For maximum weight gain results, use two servings of GainRulz daily.
Powered by Froala Editor
---