MuscleRulz Creatine Monohydrate Micronized 300g
ProteinLab sports supplement supplier/wholesaler Malaysia presents!
MuscleRulz Creatine Powder (Micronized) 300g!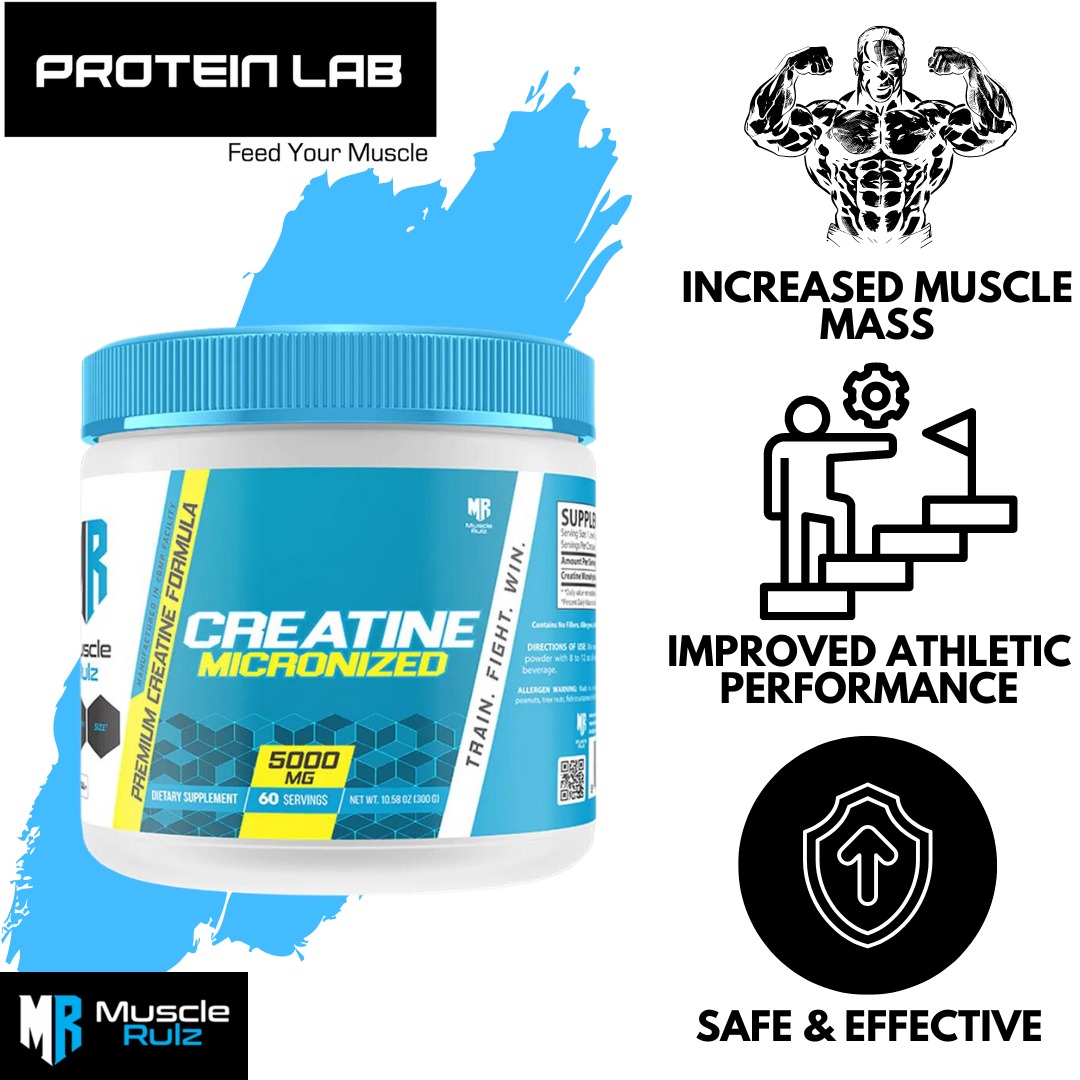 MuscleRulz Creatine Powder 300g has been rigorously tested for purity & it is scientifically proven to boost the strength, size & power of athletes. MuscleRulz Creatine powder is often considered one o the best supplement for muscle growth pre-workout. It is one of the most researched supplement making it the most popular supplement among athletes & gym-goers.
MuscleRulz Creatine Powder is the perfect supplement to use alongside high-intensity & short-duration training exercise, such as weightlifting to give you the extra edge of glory. With regular use, you will notice that you have gained greater stamina & sustained some serious strength with every set & rep you make. What's great about MuscleRulz Creatine Powder is that it can be stacked with any whey protein like the MuscleRulz Whey Rulz or the MuscleRulz Iso Rulz which are both Pre-workout & Post-workout. With the highly absorbable formula, MuscleRulz Creatine Powder is also an excellent mix with water, milk or even juice for a nutrient boost at any given time of the day.
Here are some of the facts that MuscleRulz Creatine Powder is great for:
-It is a fast recovery for your body
-It can enhance your endurance from harsh workouts.
-It helps you improve your strength & stamina for a long period of time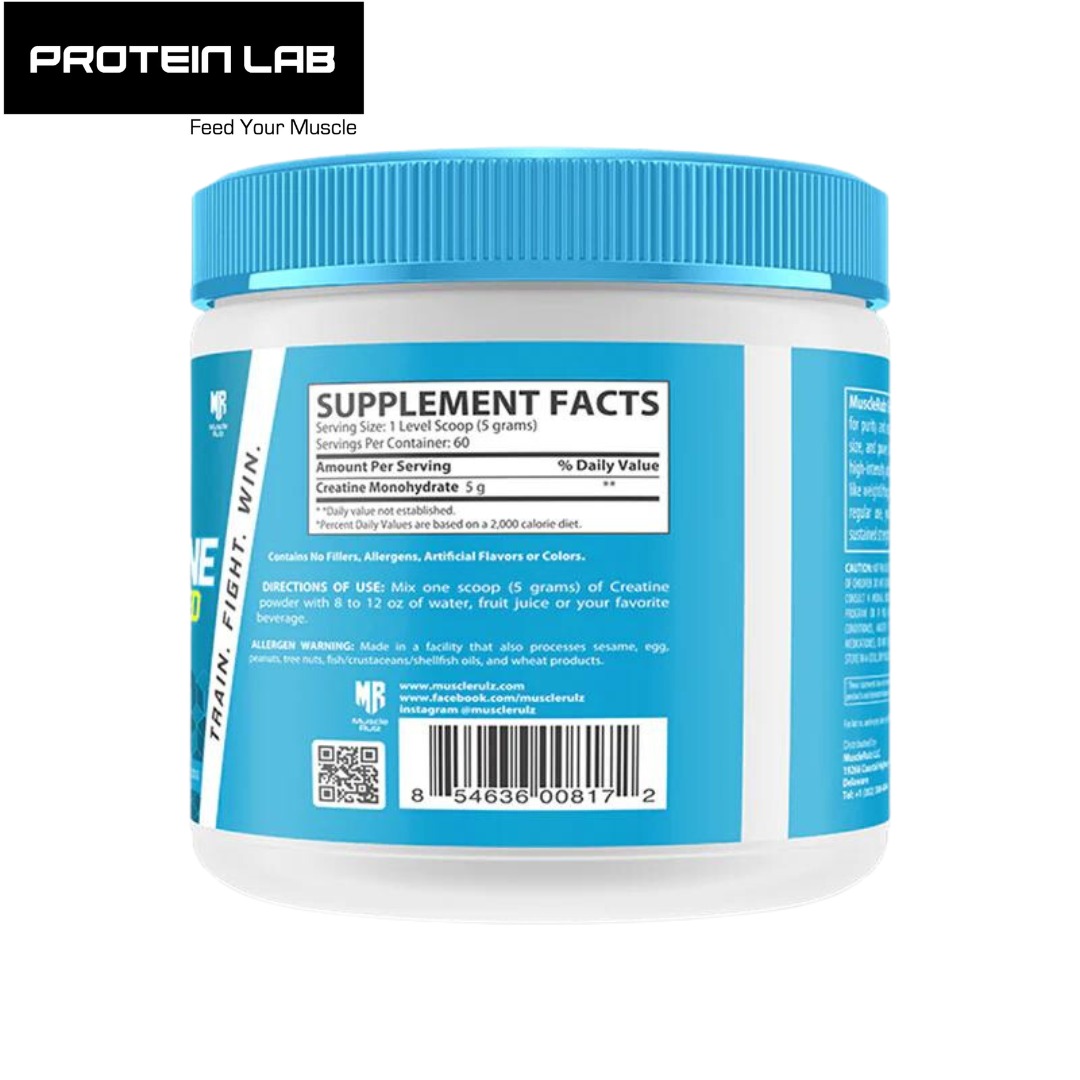 INGREDIENTS:
Creatine Monohydrate
*Contains No Fillers, Allergens, Artificial Flavours nor Colourings.
DIRECTIONS OF USE:
Mix one scoop (5 grams) of MuscleRulz's Creatine Powder with 8 to 12 oz of water, fruit juice, or your favourite beverage.
CAUTION:
Not for use by those who are under the age of 18. Keep out of reach of children. Do not use this product if you are pregnant or nursing. Consult a medical doctor before starting any diet or exercise program or if you have any known or suspected medical condition(s), and/or if you are taking any prescription or medication(s).
ALLERGEN WARNING:
Made in a facility that also processes sesame, egg, peanuts, tree nuts, fish/crustaceans/shellfish oils & wheat products.
Be safe and rest assure you are getting 100% authentic products at the lowest price when you purchase from ProteinLab Malaysia.
You can also like our Facebook for more promotion news at :
Or you can also follow Instagram for more nutrition tip :
---