MMX METABOLIX ISOLEAN (4LBS)
Proteinlab sports supplement supplier/wholesaler Malaysia proudly presents!
MMX Metabolix IsoLean (4lbs)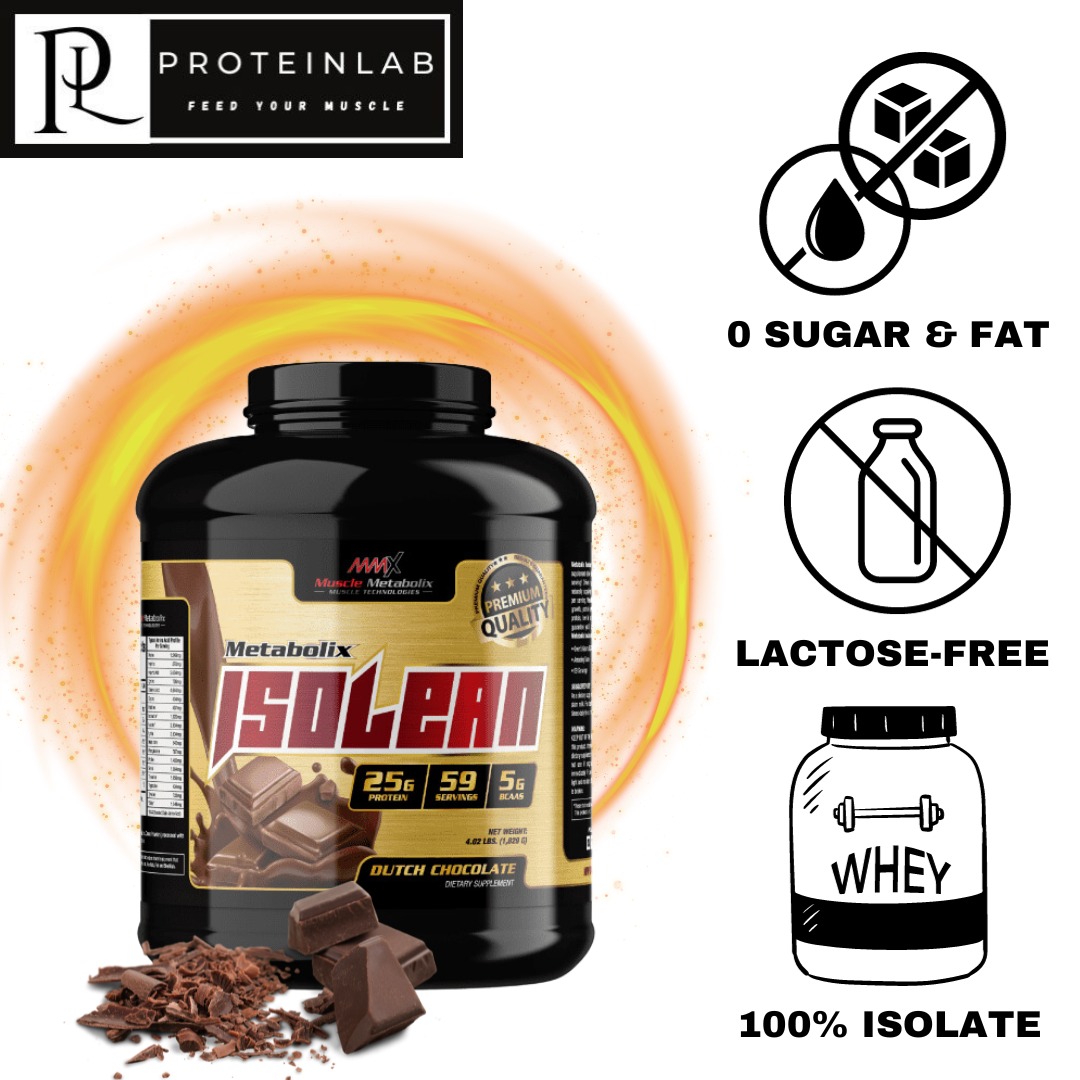 MMX Metabolix ISOLEAN 4LBS
MMX Metabolix Isolean is a great tasting, premium Whey Protein Isolate supplement delivering 25 grams of ultra pure Whey Protein Isolate in each serving! Driven by research and utilizing premium ingredients, plus naturally supplying over 5 grams of Branched Chain Amino Acids (BCAAs) per serving, MMX Metabolix Isolean was designed to support lean muscle growth, protein synthesis and overall faster muscle recovery. High in protein, low in carbohydrates and containing zero sugar and fat. We guarantee you'll love the lean muscle building results you see from Muscle Metabolix Isolean!
Whey Protein Isolates (WPI) are the purest form of whey protein that currently exists. By using WPI as our primary protein source, we're able to pack in 25 grams of the purest protein with a lot less of the fat, lactose, and other stuff that you can do without.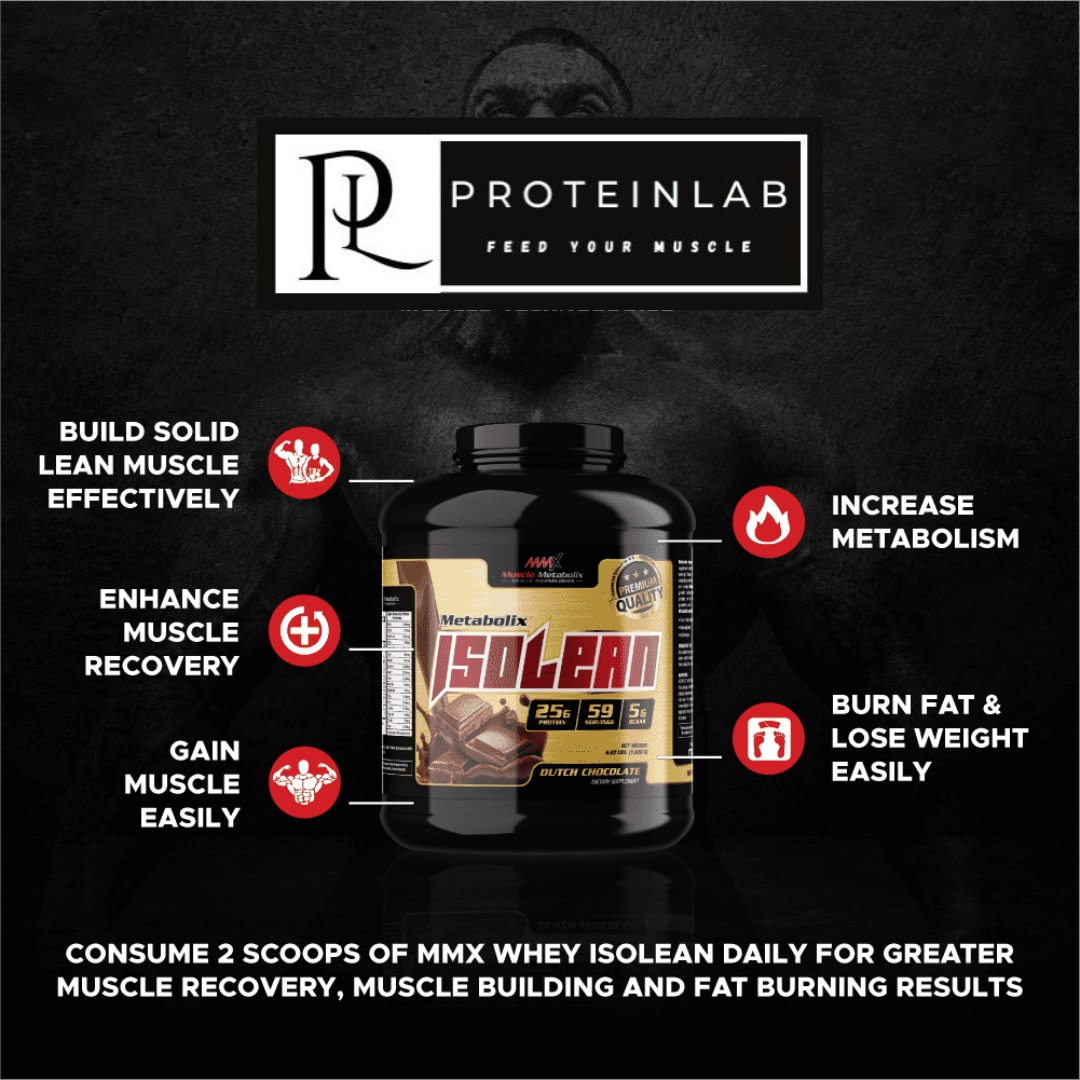 DIRECTION FOR USE :
Formulated for easy mixing. Add one scoop (included) to 8–10 oz. (200ml–300ml) of water or skim milk . Enjoy prior to workouts, within 30 minutes after workouts or anytime you desire a high-quality, high-protein drink. For best results, use between meals and after exercise, 2-4 times daily for a minimum of 8 weeks.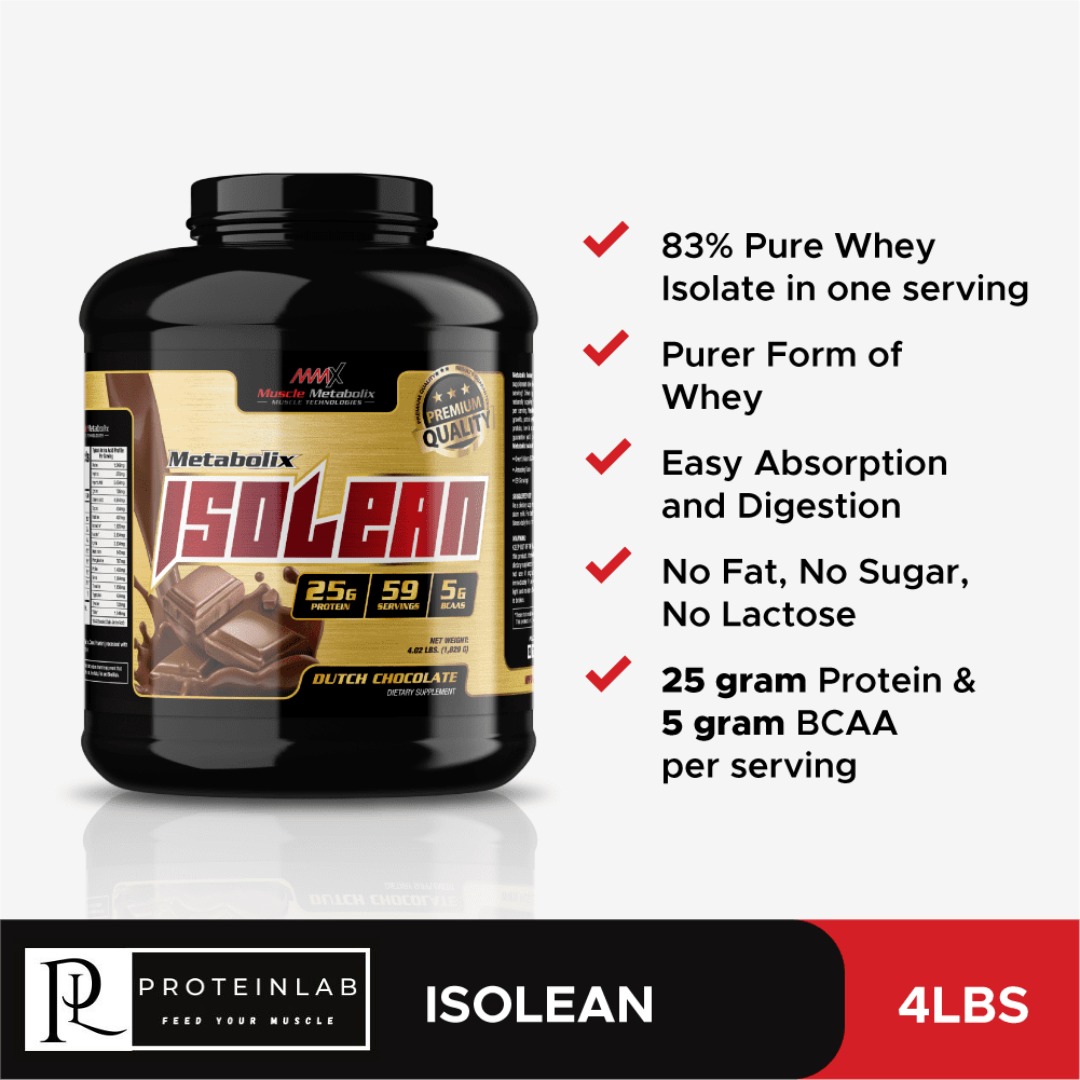 Why do we need to include MMX Metabolix IsoLean as part of our daily supplement?
83% Pure Whey Isolate in One Serving
25 Gram Premium-Quanlity Protein
Purer Form of Whey
5 Gram BCAA
Zero Sugar & Fat
Free Lactose
Easy Absorption & Digestion
Be safe and rest assured you are getting 100% authentic products at the lowest price when you purchase from ProteinLab Malaysia.
You can also like our Facebook for more promotion news at :
Or you can also follow Instagram for more nutrition tips:
---