Kevin Levrone (Gold Line) Gold ISO Chcolate (2KG/4.41LBS)
Kevin Levone Gold ISO
Kevin Levone Gold ISO Protein Supplement is a dietary supplement for beginners and professional athletes, recreational athletes who want to give the body easy access to healthy proteins. The Gold ISO also has 0g of fat and sugars which means that you can consume the product with no negative feelings.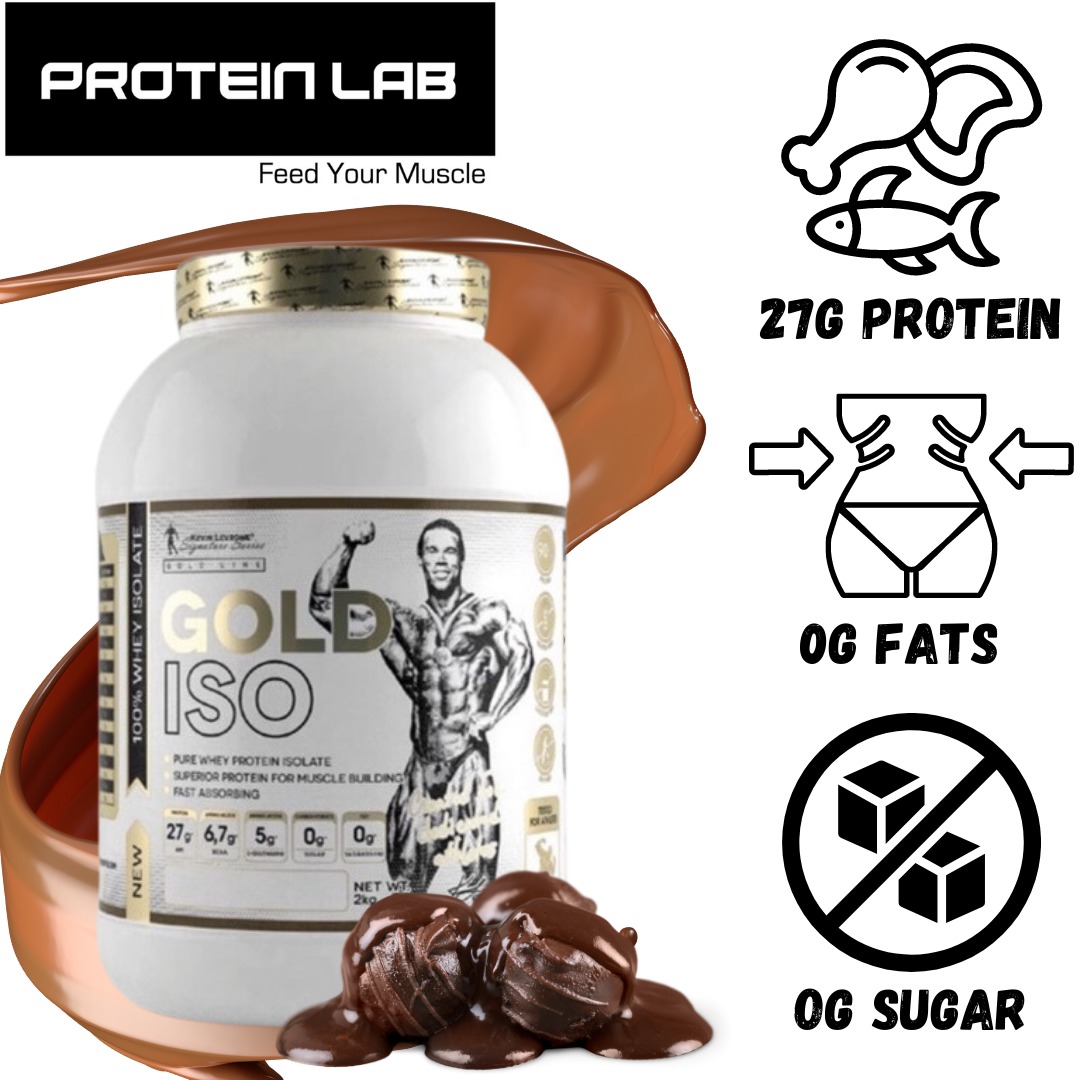 What is Whey Protein?
Whey protein is an exceptionally healthy way to add more protein to your diet. It's a quality protein source that is absorbed and utilized efficiently by the human body.
This is particularly important for athletes, bodybuilders or people who need to gain muscle mass and strength while losing fat.
When it comes to muscle gain and fat loss, protein is the king of nutrients. Whey protein seems to be even better than other forms of quality protein.
Whey protein is a mixture of proteins in whey, which is a byproduct of cheese production. It's usually sold as a flavored powder.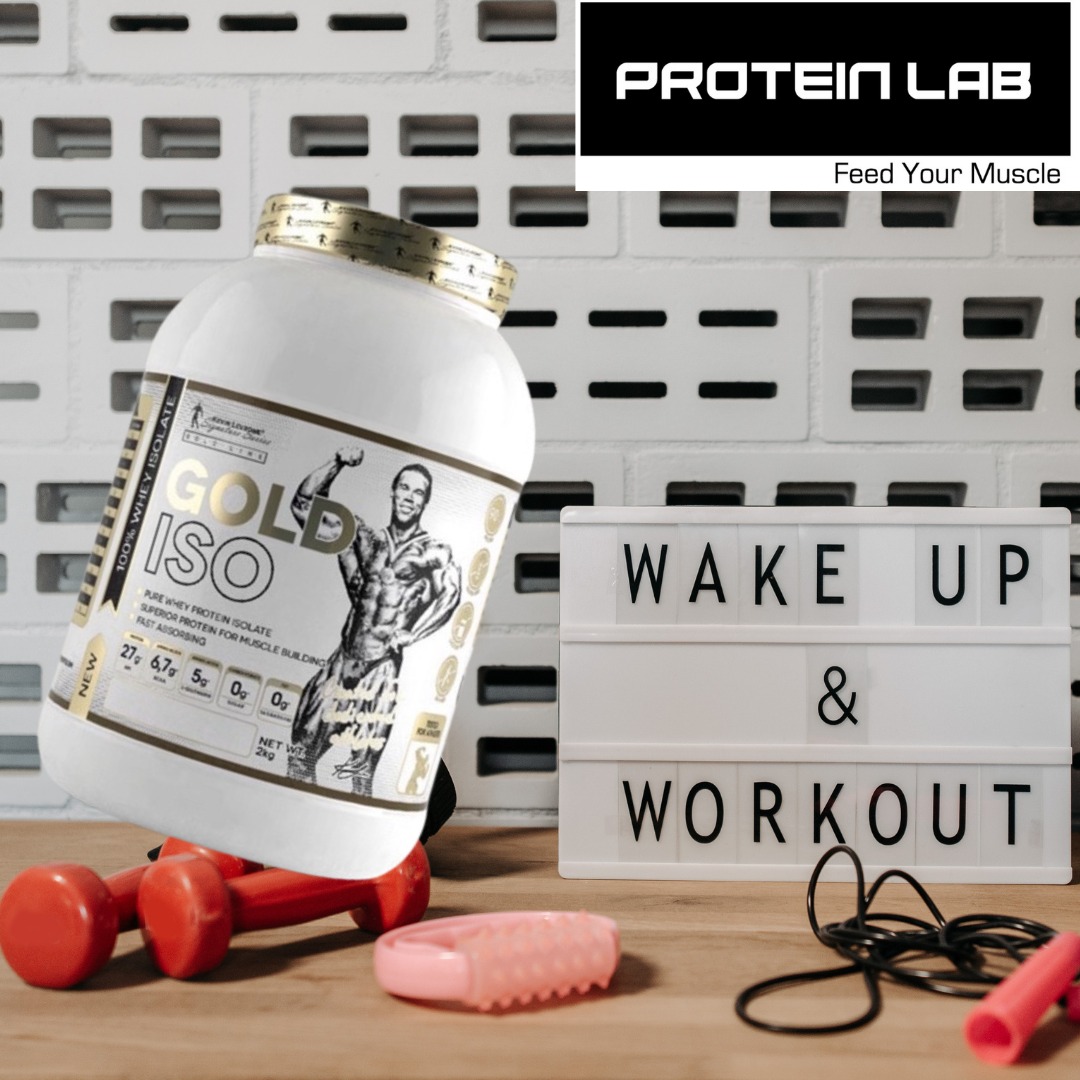 Difference Between Whey and Whey Isolate
Whey powder is commonly used for protein shakes for muscle building or meal replacement. You may see "whey" or "whey isolate" on the label of your whey powder product. But what's the difference between the two?
About Whey and Whey Isolate
Whey is a group of eight proteins that are found in cow's milk. These proteins are called:
Beta-lactoglobulin
Alpha-lactalbumin
Glycomacropeptide
Immunoglobulins
Bovine serum albumin
Lactoferrin
Lactoperoxidase
Lysozyme
Whey is a byproduct of the cheese-making process. Manufacturers use enzymes to curdle cow's milk, separating out its solid curds and leaving liquid whey. The curds, composed of milk fat, are used to make cheese.
The leftover whey protein is thin and watery. Manufacturers pasteurize this liquid whey to kill bacteria and dry it out to make whey powder. They can then use it to make three different whey products:
Concentrate. Whey protein in this form is used in many products, from protein shakes and bars to infant formula. Each has different amounts of lactose (a sugar found in milk) and fat, depending on its intended use.
Isolate. Whey is processed to reduce its fat and lactose content, leaving mainly protein. Whey protein isolate may be better for people who have trouble digesting lactose (lactose intolerance). But it's not for people with milk allergies.
Hydrolysate. When whey protein is hydrolyzed, its protein chains are broken down, which makes it easier to digest. This type of whey is most often used in infant formulas.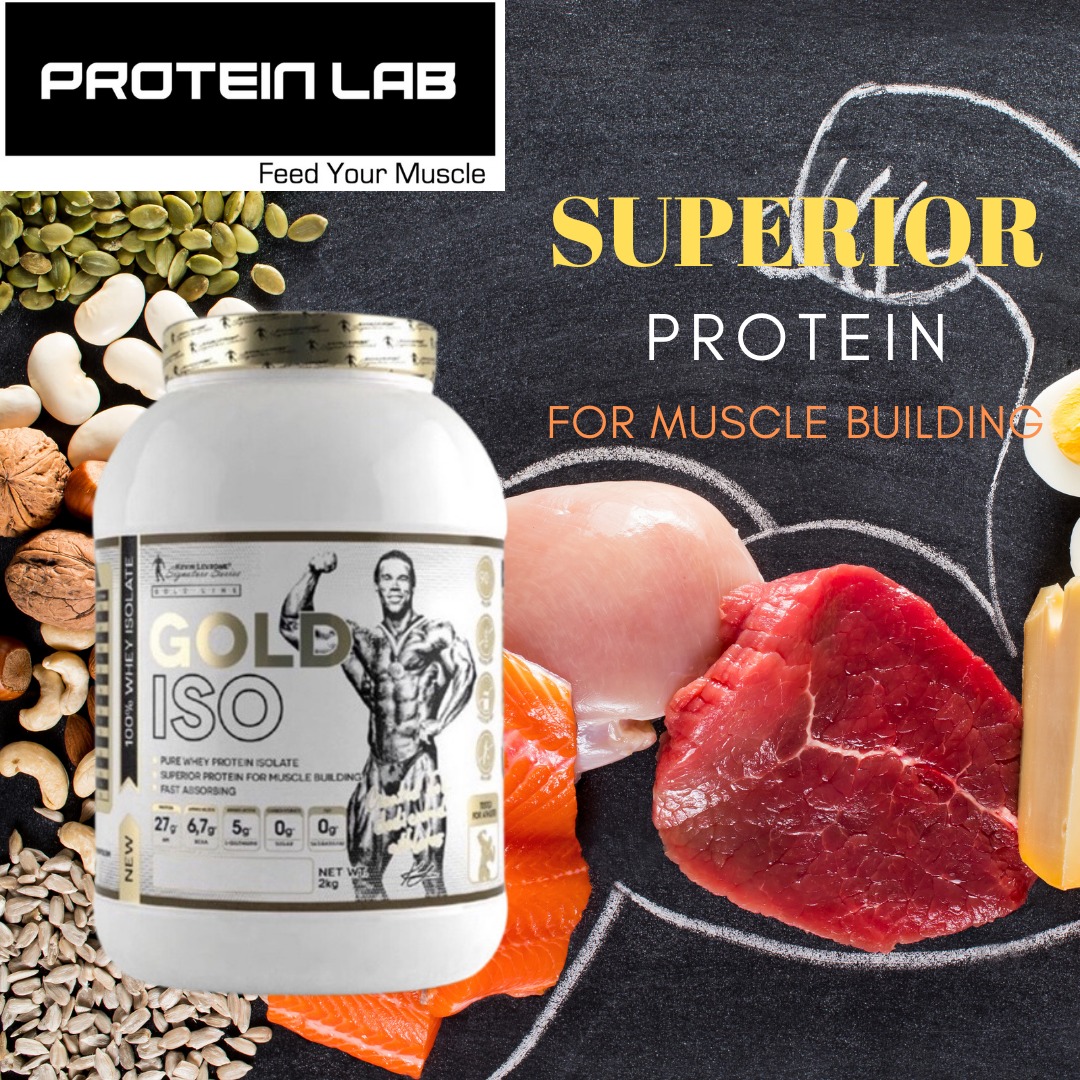 What are the benefits of Impact Whey Isolate?
The 27g of high-quality protein per serving is perfect for supporting all training goals, contributing to the growth and maintenance of muscle mass, while also containing less than 0g of carbs and just 0% fat – the ideal choice if you're keeping an eye on calories, too.
There's simply not another protein isolate powder out there that delivers the same outstanding quality and value. And that's because it's created in our own state-of-the-art production facility, where we develop superior products in-house and deliver direct – cutting out the costs to pass the savings onto you.
Recommended use:
Mix ~1 scoop of powder with 200-250 ml water or milk. Use before or immediately after workout.
Serving Size: 1 scoop (30g)
Servings per container: 66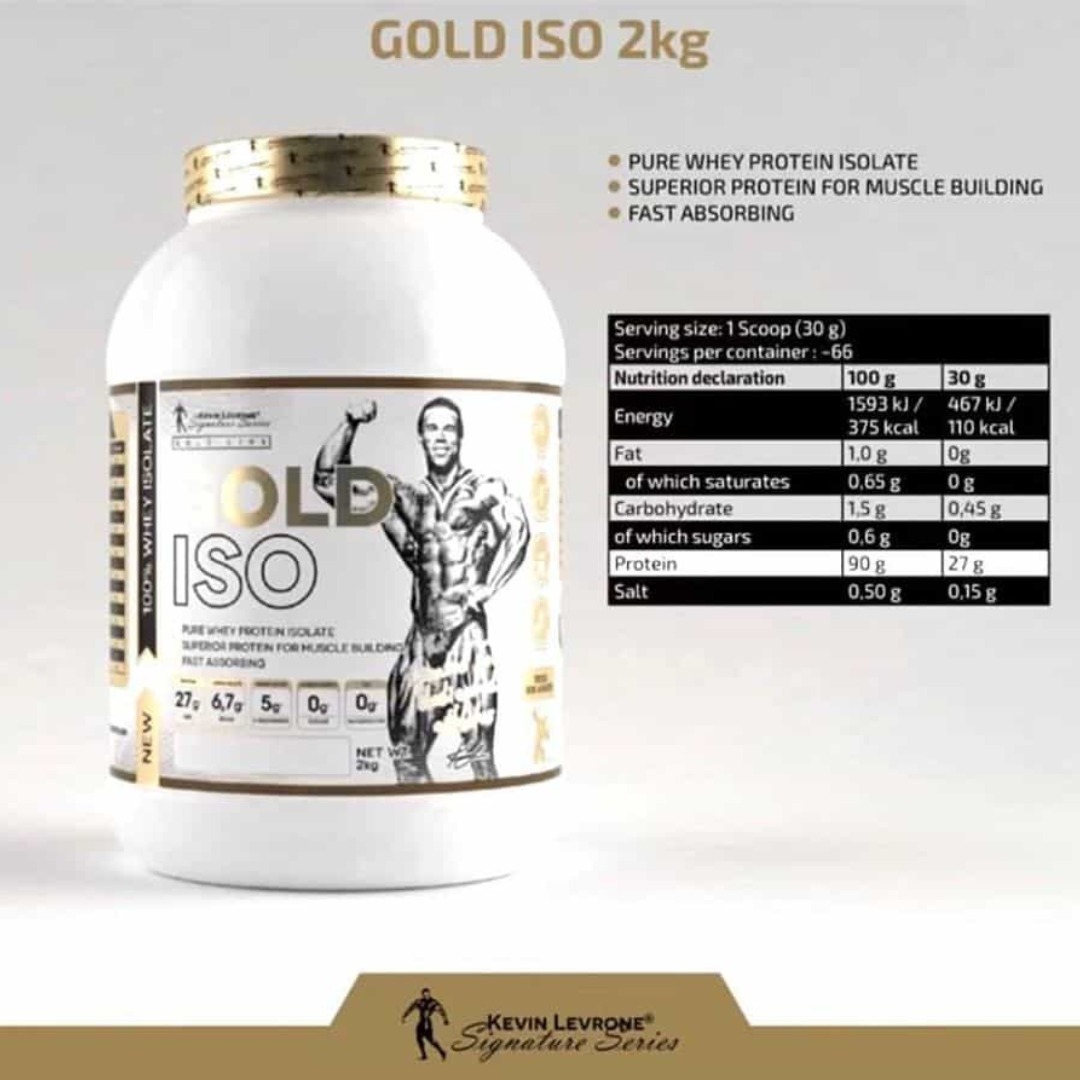 Ingredients:
Whey protein isolate (from milk), cocoa, instant coffee, thickener (xanthan gum), anti-caking agent (E551), acidity regulator (E330), salt, flavourings, flavouring, red beet juice concentrate, colour [(E160a), (E163)], sweeteners (sucralose, acesulfame K).
Warnings:
Do not use if you are allergic to any of the product compounds. Do not use if pregnant or nursing. A varied and balanced diet and a healthy lifestyle are recommended. Keep out of reach of young children.
ProteinLab sports nutrition supplement supplier/wholesaler Malaysia presents!
KEVIN LEVRONE (GOLD LINE) GOLD ISO CHOCOLATE (2KG/4.41LBS)!
Be safe and rest assured you are getting 100% authentic products at the lowest price when you purchase from ProteinLab Malaysia.
You can also like our Facebook for more promotion news at :
Or you can also follow instagram for more nutrition tips:
---