JNX The Ripper 30 Servings
ProteinLab sports nutrition supplements supplier/wholesaler Malaysia presents!
JNX THE RIPPER 30 SERVINGS!
Be safe and rest assured you are getting 100% authentic products at the lowest price when you purchase from ProteinLab Malaysia.
You can also like our Facebook for more promotion news at :
Or you can also follow Instagram for more nutrition tips: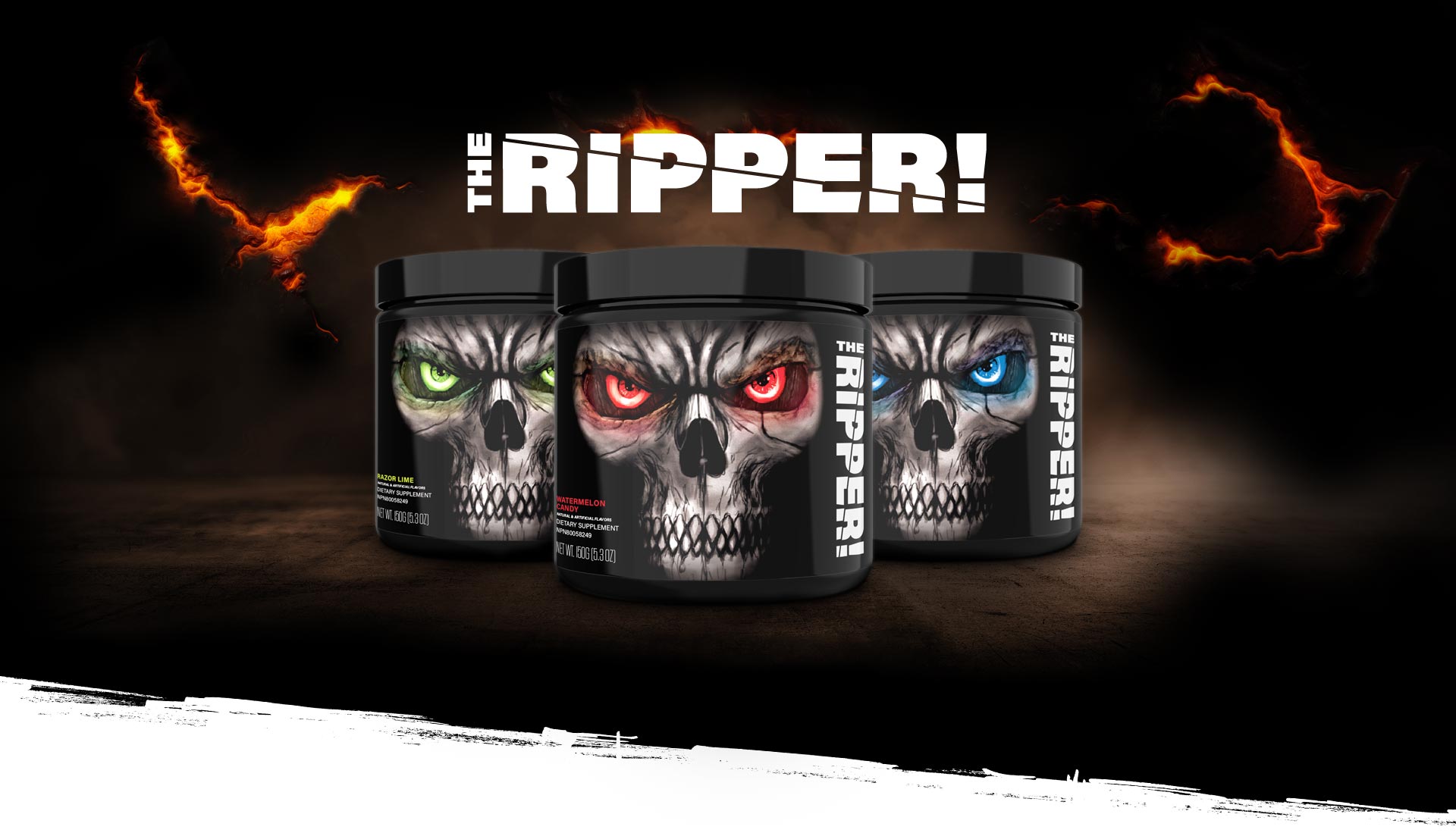 The Ripper is one of the most effective and fast-acting fat burners on the market today after with more than a million bottles sold out worldwide. It is a unique-science based formula to burn fat and energize your mind and body, which means it is 2-in-1 as it enhances energy and burns fats, too!! Let's kick like a bull and hits like a bolt of lightning.
Experience The Ripper now!!
There are delicious flavors for you to choose from Blood Orange, Blue Raspberry, Fruit Punch, Pink Mango, Watermelon, Raspberry Lemonade, and Razor Lime.
It's a simple powder formula that you can mix with water and drink in the morning before your meal. The idea is that it may help you to increase your body's basal metabolic rate (BMR) and release energy from stored fat reserves. It also adds energy available to fuel your muscles and enhanced the mental focus of the brain to perform better everyday tasks!
JNX Sports (formerly Cobra Labs), has made multiple similar supplements in the past but claims that this new formula is more potent and effective since it now contains scientifically proven ingredients that curb your cravings and hunger.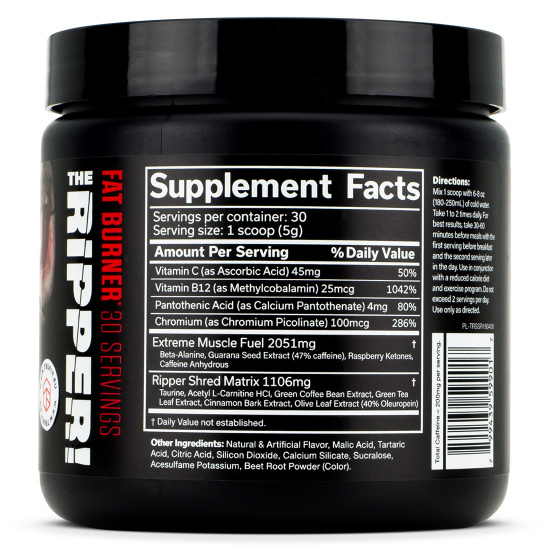 The Ripper Ingredients
1. Beta-Alanine
Beta-alanine supplements increase carnosine, which reduces the acidity in your muscles during high-intensity exercise. Beta-alanine improves athletic performance by reducing fatigue, increasing endurance, and boosting performance in high-intensity exercises.
2. Guarana Extract
Guarana extract is a potent stimulant that contains a lot of caffeine, almost six times more than coffee beans. It has 47% of the caffeine in The Ripper!
3. Raspberry Ketones
Scientists hypothesize that raspberry ketones have a similar structure to Capsaicin (an active component in chili peppers). There are some of its potential benefits include: increasing the fat-burning rate, reducing appetite, increasing metabolism, and even boosting the thermogenic effect.
4. Caffeine
Caffeine is ubiquitous in fat-burning and weight-loss supplements, and it is one of the most popular stimulants. So how does it work? It triggers your thermogenic metabolism which transforms the stored fat into energy by increasing your body temperature slightly. It is fast-acting, so what does it mean? It means it can able to increase calorie burning within half an hour of consuming it.
5. Taurine
This is a naturally occurring amino acid that has been linked to fat and cholesterol processing. It does improve physical activity performance and supports metabolism. It protects the musculoskeletal system.
6. Acetyl L-Carnitine
L-Carnitine may help the body produce more cellular-level energy, which is why you'll regularly find it in pre-workout supplements. This may boost your exercise endurance but also your ability to stay focused.
7. Green Coffee Bean Extract
Green Coffee Bean Extract comes from an unroasted green coffee bean, which some research suggests may help reduce how much new fat storage your body produces. So, green coffee bean extract is not tied to losing weight, but more to not piling it on again.
8. Green Tea Extract
Many of you will drink green tea extract as a way to boost your antioxidants. But green tea extract has many other benefits, such as: regulating blood sugar levels, increasing fat burning, exercise recovery, and helping with weight loss.
9. Cinnamon Bark Extract
Cinnamon had been used to stimulate appetite. At the same time, it may help regulate blood sugar levels and reduce cravings, which play a vital role during a weight loss plan.
10. Olive Leaf Extract
Olive Leaf Extract reduces the amount and concentration of fat around the abdominal area and it may also help in reducing harmful fat deposits in other areas of the body too.
How Do You Take It?
The Ripper Fat Burner comes in powder form, and you have to mix 1 scoop (5g) with 6 ounces (180ml) of cold water. You need to drink it in the morning on an empty stomach and wait for 30 minutes before eating your breakfast. You can also drink it before your training as a pre-workout supplement as we mentioned that it is a two-in-1 supplement! If there are no side effects after taking it a couple of times, JNX Sports suggests that you may be able to drink a second serving after lunch if needed.
To get the maximum effect from The Ripper Fat Burner, it's recommended to use the supplement for 60 days. To see the desired results, you must be consistent in taking the fat burner and follow the suggested dosage.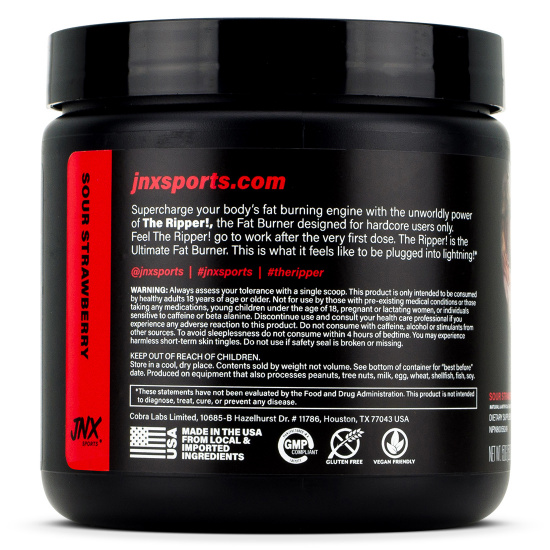 Be safe and rest assured you are getting 100% authentic products at the lowest price when you purchase from ProteinLab Malaysia.
You can also like our Facebook for more promotion news at :
Or you can also follow Instagram for more nutrition tips:
---