(LAST UNIT) Everbuild Ultra Premium Whey Build 5LBS
𝐏𝐫𝐨𝐭𝐞𝐢𝐧𝐋𝐚𝐛 𝐬𝐩𝐨𝐫𝐭𝐬 𝐬𝐮𝐩𝐩𝐥𝐞𝐦𝐞𝐧𝐭 𝐬𝐮𝐩𝐩𝐥𝐢𝐞𝐫/𝐰𝐡𝐨𝐥𝐞𝐬𝐚𝐥𝐞𝐫 𝐌𝐚𝐥𝐚𝐲𝐬𝐢𝐚 𝐩𝐫𝐞𝐬𝐞𝐧𝐭𝐬!
𝐄𝐯𝐞𝐫𝐛𝐮𝐢𝐥𝐝 𝐔𝐥𝐭𝐫𝐚 𝐏𝐫𝐞𝐦𝐢𝐮𝐦 𝐖𝐡𝐞𝐲 𝐁𝐮𝐢𝐥𝐝 𝟓𝐥𝐛𝐬
Be safe and rest assured you are getting 100% authentic products at the lowest price when you purchase from ProteinLab Malaysia.
You can also like our Facebook for more promotion news at :
Or you can also follow Instagram for more nutrition tips: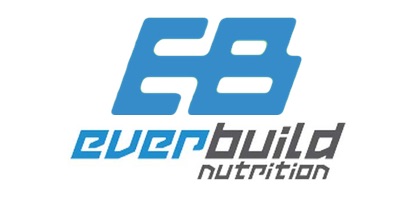 Everbuild Ultra Premium Whey Build is the EVERBUILD NUTRITION family's new hero. It's a mix of protein sources with a good bioavailability rating. This permits the organism to absorb it completely.
Benefits:
Increases muscle mass
Quality recovery
Gives strength
4 grams glutamine per dose
5.5 grams BCAA per dose
Contains Stevia
Enzyme complex
Over 10 billion 'good' bacteria per dose
Everbuild Ultra Premium Whey Build is the result of years of research and experimentation in the bodybuilding and fitness fields. This product is made up of multiple protein sources that have a high bioavailability for the body. This means that every element in the food supplement can be totally absorbed by the human body.
Everbuild Ultra Premium Whey Build Accelerates recuperation, promotes muscle growth, and increases daily protein intake all at the same time. This unique protein powder has 4 grams of smart carbs per serving. Their goal is to speed up protein transport in the body so that they can reach their desired destination in the least amount of time.
The enzyme complex in Ultra Premium Whey Build enables immediate nutrition digestion and assimilation. The probiotic complex, which contains roughly 10 billion 'good' bacteria in 34-gram goods, is crucial for maintaining a healthy bacterial balance in the body. Another advantage to Ultra Premium Whey Build is that is sweetened by Stevia.
The protein in Ultra Premium Whey Build assists in the development of pure muscular growth and strength.
This was demonstrated in a study in which the control group that used Ultra Premium Whey Build for the entire testing period increased their strength by two times and their muscle mass by four times compared to the placebo group.
Flavors:
French vanilla shake
Deluxe chocolate shake
Mocha cappuccino shake
One dose: 34 grams
Servings per container: 67
Suggested use: 1 dose in the morning, 30 mins prior to sleep, and another one post-workout

Recommendations:
Do not exceed the daily recommended use!
Do not use it as a substitute for a balanced diet!
Store in a cool, dry place, under 25˚C away from direct sunlight!
Exp date:
Deluxe chocolate shake - 10/2023
French vanilla shake - 11/2023
Mocha cappuccino shake - 3/2023
---