BSN Syntha-6 (10LBS)
ProteinLab sports supplement supplier/wholesaler Malaysia presents!
BSN Syntha 6 10LBS!
Be safe and rest assured you are getting 100% authentic products at the lowest price when you purchase from ProteinLab Malaysia.
You can also like our Facebook for more promotion news at :
Or you can also follow Instagram for more nutrition tips:
BSN Syntha 6 in 10LBS pack
ULTRA-PREMIUM PROTEIN POWDER
SUPPORT MUSCLE GROWTH AND RECOVERY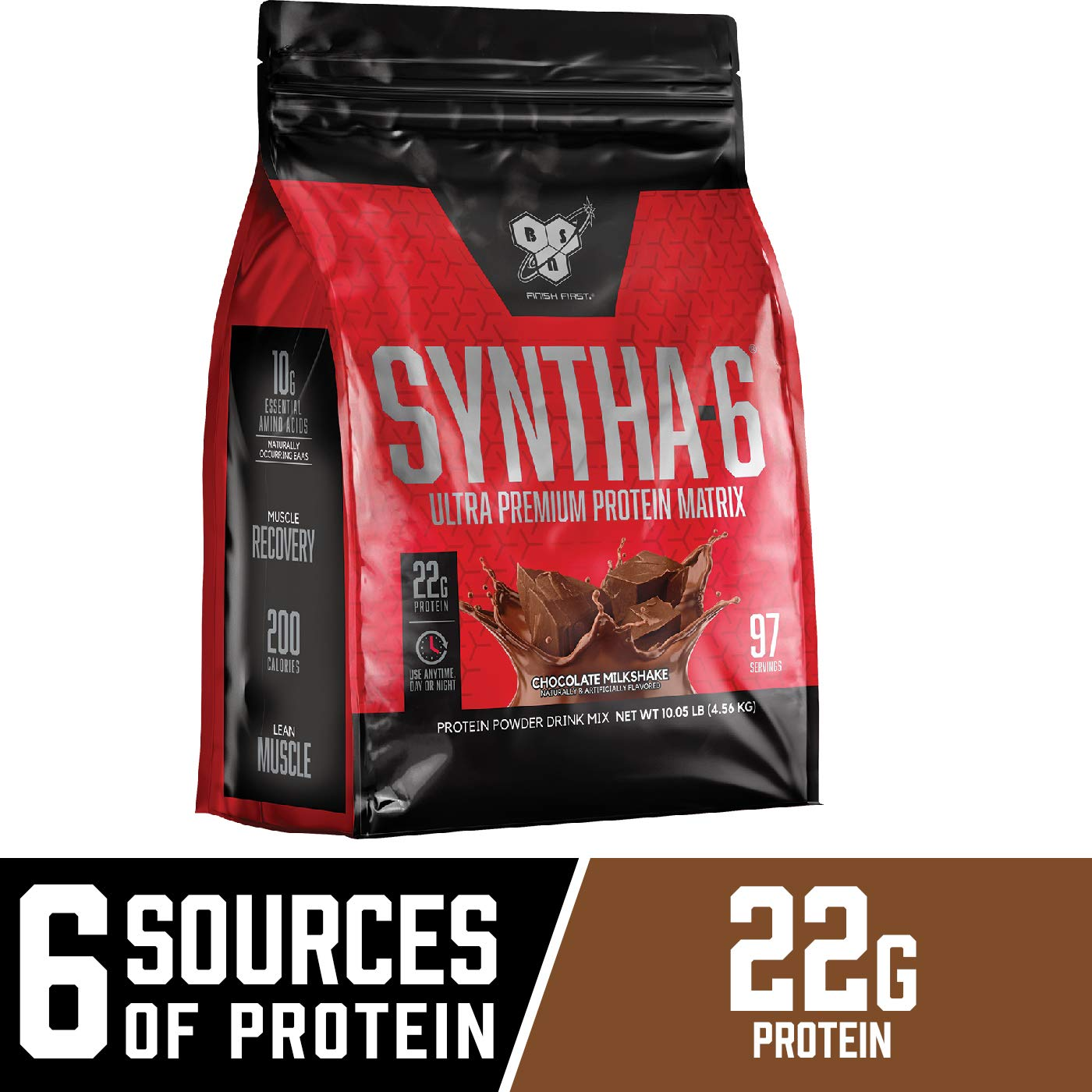 Ultra Premium Protein Matrix
22 Grams of Protein Per Scoop
10 Grams Essential Amino Acids Per Serving
Excellent Source of Fiber
Contains 6g of Total Fat Per Serving
Use Anytime, Day or Night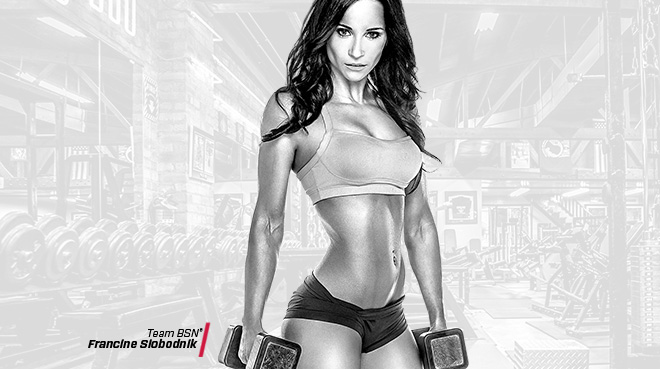 Syntha-6 Product Highlights:
Multi-Functional Ultra-Premium Protein Matrix

Naturally Occurring BCAAs and Other Essential and Non-Essential Amino Acids

MCTs, EFAs, Glutamine Peptides, and Fiber

Zero Milligrams of Aspartame
Designed For: Any individual who wants an ultra-premium protein powder to help them reach their nutritional and physique goals.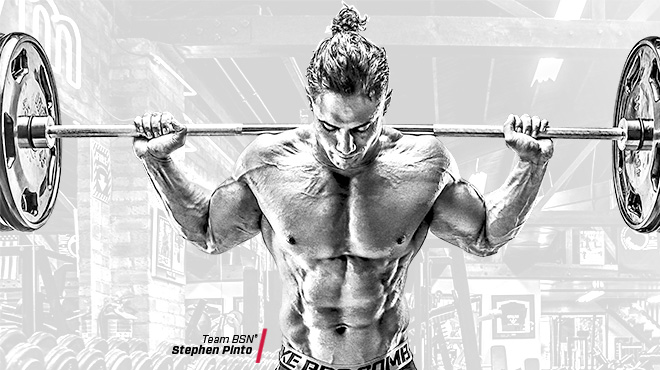 BSN Syntha 6 consists of:
Sustained-Release Multi-Functional MiCELLMASSar Protein Matrix: Contains faster and more slowly digesting proteins. The matrix supports the elevation of circulating amino acid nitrogen levels for up to 7 hours depending on the user's nutritional state and physical activity level.
- Ultra-Filtered Whey Protein Concentrate containing Alpha-Lactalbumin
- Alpha-and Beta-Caseins and Caseinates
- Microfiltered Whey Protein Isolate containing Whey Isolate Peptide Fraction
- Egg Albumen
- Calcium Caseinate
- Milk Protein Concentrate.
Glutamine Peptides: Glutamine peptides serve as efficient sources of glutamine for maintaining whole-body glutamine supplies, and thereby, muscle protein balance.
Bioactive Protein Utilization Enzymes (Aminogen and Papain): This protein utilization system promotes optimum protein digestion and absorption, which improves the uptake of amino acids by the muscle.
Fiber Matrix: Fiber supports gastrointestinal health, may help regulate appetite, and maintain blood sugar levels already in the normal range
MCTs (Medium Chain Triglycerides), and EFAs (Essential Fatty Acids): MCTs represent a fast-burning energy source. They promote the oxidation ("burning") of fat over carbohydrates and may regulate appetite. MCTs are rapidly absorbed from the small intestine into the portal circulation and transported directly to the liver. EFAs are not produced by the body and must be consumed in order to prevent deficiency. EFAs also promote cardiovascular health.
Branched-Chain Amino Acids (BCAAs) and other Essential and Non-Essential Amino Acids: Contains more than adequate amounts of every amino acid required in the human diet.
BSN's Exclusive Advanced Flavor Technology: A breakthrough in flavor technology that replicates some of the most mouthwatering shakes you have ever tasted.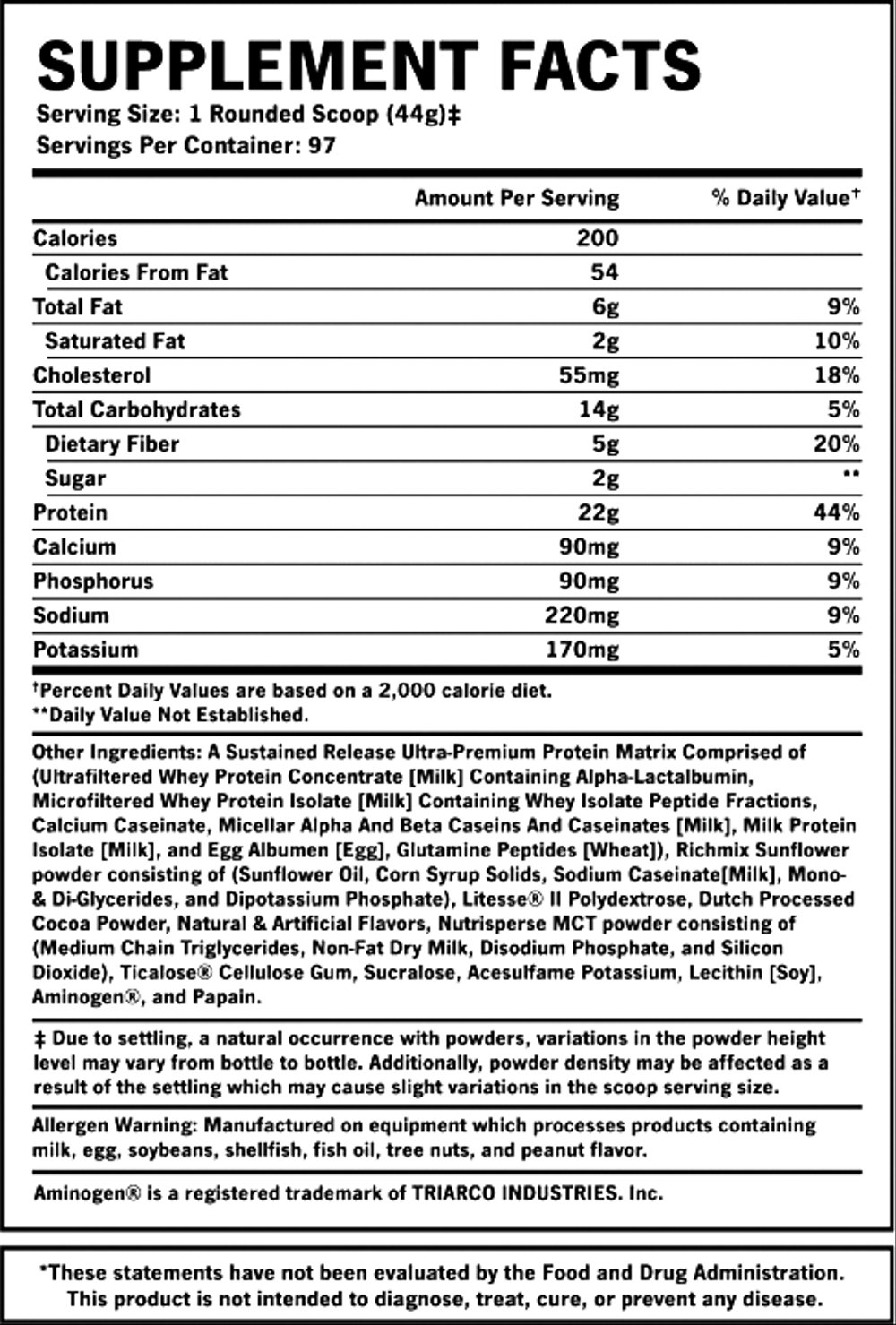 Directions For Syntha-6:
Take 1 scoop with 4-5 fl. oz. of cold water or any beverage of choice. To increase your protein intake per serving and achieve an even more amazing milkshake experience, use non-fat or low-fat milk.
SUGGESTED USE: For healthy adults, consume enough protein to meet your daily protein requirement with a combination of high protein foods and protein supplements throughout the day as part of a balanced diet and exercise program.
Warnings: Before consuming Syntha-6 seek advice from a physician if you are unaware of your current health condition, have any pre-existing medical condition, taking any medication, planning any medical procedure, are pregnant, nursing, or contemplating pregnancy. Reduce or discontinue use if any adverse reactions occur such as but not limited to gastrointestinal discomfort. Syntha-6 is only intended to be consumed by healthy adults 18 years of age and older. Keep out of reach of children and pets.
---