Everything You Need To Know About Different Protein Supplements!
Because of hectic schedules it is impossible to eat the six perfectly balanced daily meals required to get in shape. Protein supplements can be used as fast foods. They are easy to prepare and most of the formulas taste good.
Protein Supplements
Why Use Protein Supplements?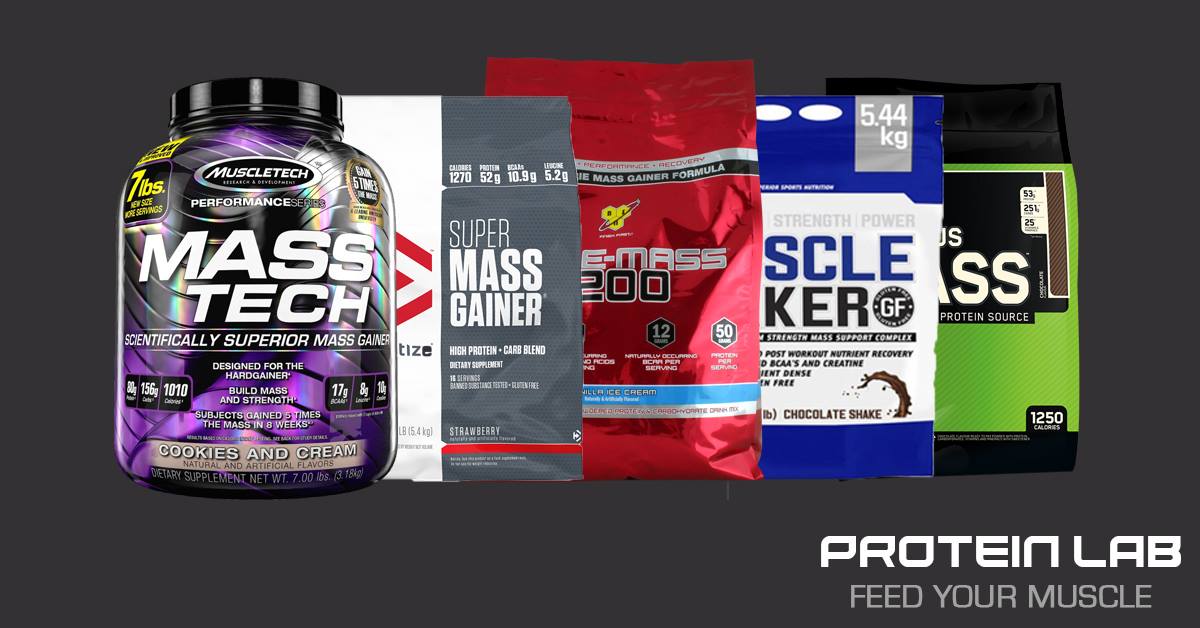 Because of hectic schedules it is impossible to eat the six perfectly balanced daily meals required to get in shape. Protein supplements can be used as "fast foods". They are easy to prepare (if it is a protein bar then no preparation is required) and most of the formulas that are available on the market today taste good.
Having said that, there are many categories of protein supplements. Before we cover the different categories of protein supplements and how to use them, let's talk about the different sources of protein found in these supplements.

Protein Sources

There are many sources of protein from which protein powders or bars can be made. Protein quality is measured by Biological Value (BV). BV is a value that measures how well the body can absorb and utilize a protein based on nitrogen retention. The higher the Biological Value of the protein you use, the more nitrogen your body can absorb, use, and retain.
As a result, proteins with the highest BV promote the most lean muscle gains. Whey protein has the highest BV value, rating at 104. Egg protein is only second to whey rating as a 100 with milk proteins being a close third rating as 91. Beef rates as an 80 with soy proteins a distant 74. Bean proteins, due to the fact that are plant-based proteins, only rate a 49.
Now that we have discussed BV values, let's discuss each protein source in more detail.
1. Whey Proteins
It improves sports performance because it reduces stress and lowers cortisol levels (hormone that destroys muscle).

Improved immunity by increasing glutathione, which is a water soluble antioxidant found in the body.

Reduces blood pressure.

Can help fight HIV.

Helps reduce overtraining (which is linked also to low levels of glutathione).





In addition to the above, whey proteins are highly digestible and have an even better amino acid profile than egg whites. So in other words, whey protein has the highest biological value (value that measures how well the body can absorb and utilize a protein) of any protein.
Having said this, whey is not the steroid-like substance that many supplement marketers would like you to believe, but based on current research, it can be a valuable addition to one's diet for the reasons outlined above.
2. Casein Protein
Like whey, casein is a protein found in milk. However, casein is digested and absorbed much more slowly.
Casein forms a gel when it interacts with stomach acid, slowing down stomach emptying and delaying the absorption of amino acids into the bloodstream.
This results in a gradual, steadier exposure of the muscles to amino acids, reducing the rate of muscle protein breakdown .
Based on the results of most studies, casein appears to be more effective than soy and wheat protein — but not as effective as whey protein — at increasing muscle protein synthesis and strength.
However, one study suggests that when calories are restricted, casein may have an edge over whey in improving body composition during resistance training.
The study followed overweight men who consumed a diet providing 80% of their calorie needs. Some took casein protein and others were given whey protein.
Those who took casein protein had twice the reduction in fat mass, gain of lean mass and increase in chest strength as the whey protein group .
3. Egg Protein
Egg are well-known for being an excellent source of high-quality protein.
Of all whole foods, eggs have the highest protein digestibility-corrected amino acid score (PDCAAS).
This score is a measure of a protein's quality and how easily it is digested.
Eggs are also one of the best foods for decreasing appetite and helping you stay full for hours.
However, egg protein powders are typically made from egg whites rather than whole eggs. Although the protein quality remains excellent, feelings of fullness may be reduced when yolks are removed.
Like all animal products, eggs are a complete protein source. That means they provide adequate amounts of the 9 essential amino acids your body can't make itself.
What's more, egg protein is second only to whey protein as the highest source of leucine, the BCAA that plays the biggest role in muscle health.
Unfortunately, egg white protein hasn't been studied as much as whey or casein.
In one study, it was shown to have less ability to reduce appetite than casein or pea protein when consumed before a meal.
In another, female athletes taking egg white protein experienced similar gains in lean mass and muscle strength as the carb-supplemented group.
Egg white protein could be a good choice for people with allergies to milk protein who prefer a supplement that's based on animal protein.
4. Pea Protein
Pea protein powder is relatively new and especially popular among vegetarians, vegans and people with allergies or sensitivities to dairy or egg proteins.
It's made from the yellow split pea, a high-fiber legume that contains high amounts of all the essential amino acids except for methionine.
Pea protein is also particularly rich in branched-chain amino acids.
A rat study found that pea protein was absorbed more slowly than whey protein, but faster than casein. Researchers also reported that its ability to trigger the release of the "fullness hormones" PYY, GLP-1 and CCK was comparable to dairy protein.
In a controlled study of 161 men who performed resistance training for 12 weeks, the group who consumed 50 grams of pea protein daily experienced similar increases in muscle thickness to the group who took 50 grams of whey protein per day.
In addition, a study found that humans and rats with high blood pressure experienced a decrease in blood pressure when they took pea protein supplements.
Though pea protein powder shows promise, more high-quality research is needed to confirm the results of these studies.
5. Hemp Protein
Hemp protein powder is another plant-based supplement that is gaining popularity.
Although hemp is related to marijuana, it only has trace amounts of the psychoactive component tetrahydrocannabinol (THC).
Hemp is rich in beneficial omega-3 fatty acids and several essential amino acids. However, it is not considered a complete protein because it has very low levels of the amino acids lysine and leucine.
Although there is very little research on hemp protein at this time, it appears to be a well-digested plant protein source.
6. Brown Rice Protein
Protein powders made from brown rice have been around for some time, but they have generally been considered inferior to whey protein for muscle building.
Although rice protein contains all of the essential amino acids, it is too low in lysine to be considered a complete protein.
There isn't a lot of research on rice protein powder, but one study compared the effects of rice and whey protein powders in fit young males.
The 8-week study found that taking 48 grams of rice protein or whey protein daily resulted in similar changes in body composition, muscle strength and recovery.
However, more research is required to determine whether brown rice protein would provide the same benefits as whey over the long term or in other populations.
7. Mixed Plant Protein
Some protein powders contain a blend of plant sources to provide complete protein with all the essential amino acids.
Mixed plant protein powders typically contain a combination of two or more of the following proteins:
Brown rice
Pea
Hemp
Alfalfa
Chia seeds
Flaxseeds
Artichoke
Quinoa
Plant proteins tend to be digested more slowly than animal proteins, due in part to their high fiber content. Although this may not be a problem for many people, it can limit the amount of amino acids available for immediate use after exercise.
One recent, small study provided resistance-trained young men with 60 grams of either whey protein, a pea-rice protein blend or a pea-rice protein blend with supplemental enzymes to speed up the rate of digestion.
Adding digestive enzymes to the mixed-vegetable protein supplement led to a faster appearance of amino acids in the blood that was comparable to whey protein.
8. Beef Protein
Beef proteins are slow released proteins that rate an 80 on the BV scale. While I don't know of any protein supplement in powder on the market that is made from beef proteins, there are beef liver tablets out there that do provide the benefits from beef proteins.
Beef proteins are abundant in blood building iron and also on B-vitamins, all factors that contribute to better nutrient utilization and energy production.
9. Soy Protein
Soy has been shown to exhibit positive health benefits for both men and women. Studies have shown they may reduce the risk of hormone-dependent cancers (breast, prostate, etc), and other cancers as well.
Soy's primary health benefits include reducing high cholesterol and easing the symptoms of menopause (due to the fact that it contains estrogen like substances called phyto-estrogens).
Soy has also been shown to help with osteoporosis by building up bone mass.
Because of this, I like to recommend 1 serving of soy protein per day for women but only for its health benefits.
However, in the muscle building department, I don't feel that soy is very useful, especially for men.
First of all, its BV value is a distant 49, and second of all, since it has estrogen like substances, it could potentially reduce the utilization of testosterone through the binding of phyto-estrogens to the testosterone receptors.