Muscletech Hydroxycut Drink Mix (21 packets)
Proteinlab Supplement Supplier / Reseller proudly present to you!!
Muscletech Hydroxycut Drink Mix (21 packets)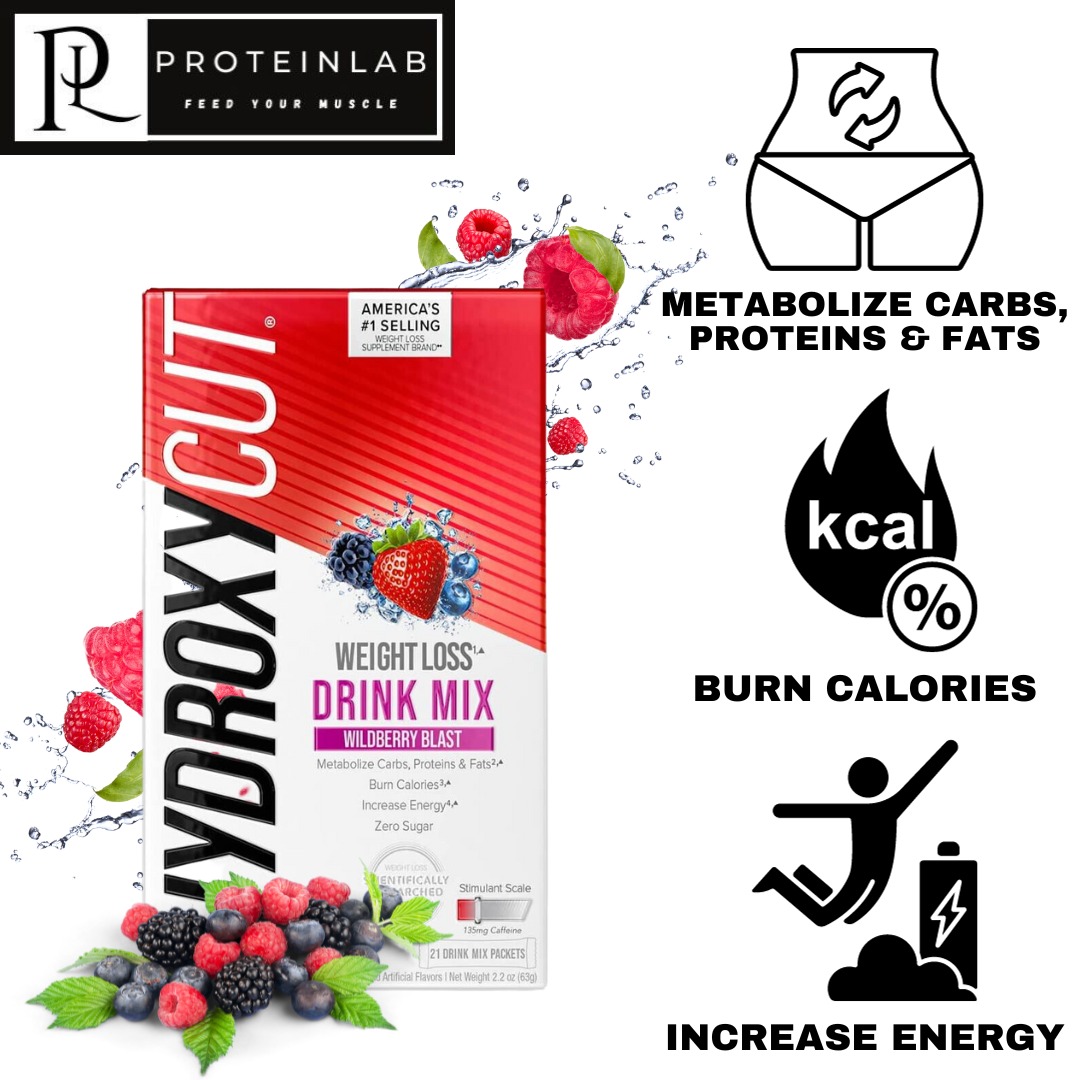 Hydroxycut is the perfect weight loss supplement to help you reach your weight loss goals. Unlike other weight loss products, Hydroxycut is formulated with a weight loss driver backed by 2 scientific studies. The weight loss product continues to help countless people on a daily basis also contains caffeine anhydrous to give you fast acting energy and also help boost your metabolism.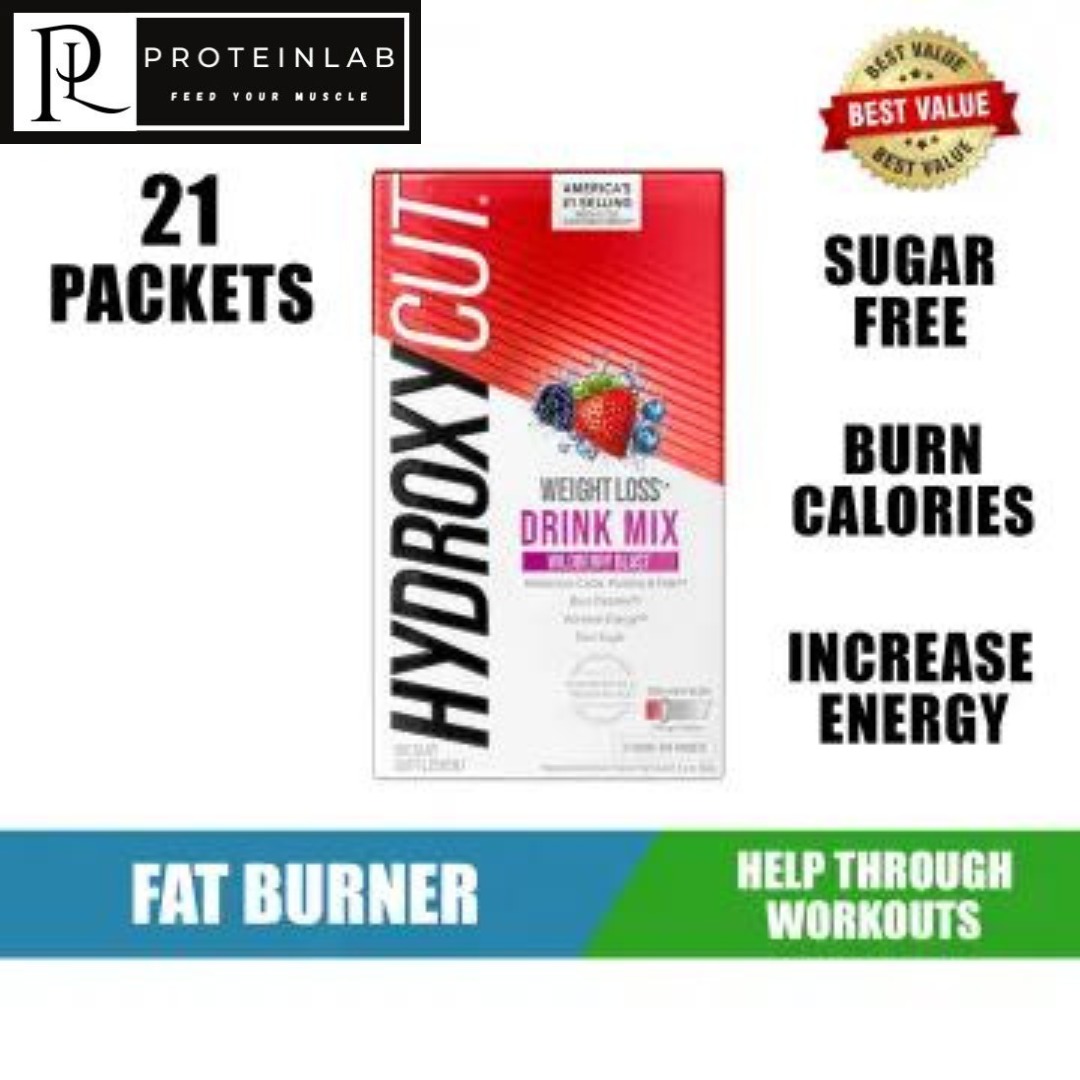 How does it work?
Muscletech Hydroxycut Weight Loss Drink Mix works as a stimulant fat burner. It helps to boost a bodybuilder and athletes performance, mental focus and immune system. This drink also increases energy and cognitive functions. It is a perfect supplement for weight loss. It also helps to release nitric oxide from the body. And it helps to convert fat to energy.
How to use?
Empty one (1) packet into the shaker, shake and consume immediately.
Suggested time to consume?
Cosume on empty stomach. Once daily:
Take each servings 30 to 60 minutes before your 2 main meals.
Do not exceed 2 packets in a 24-hour period.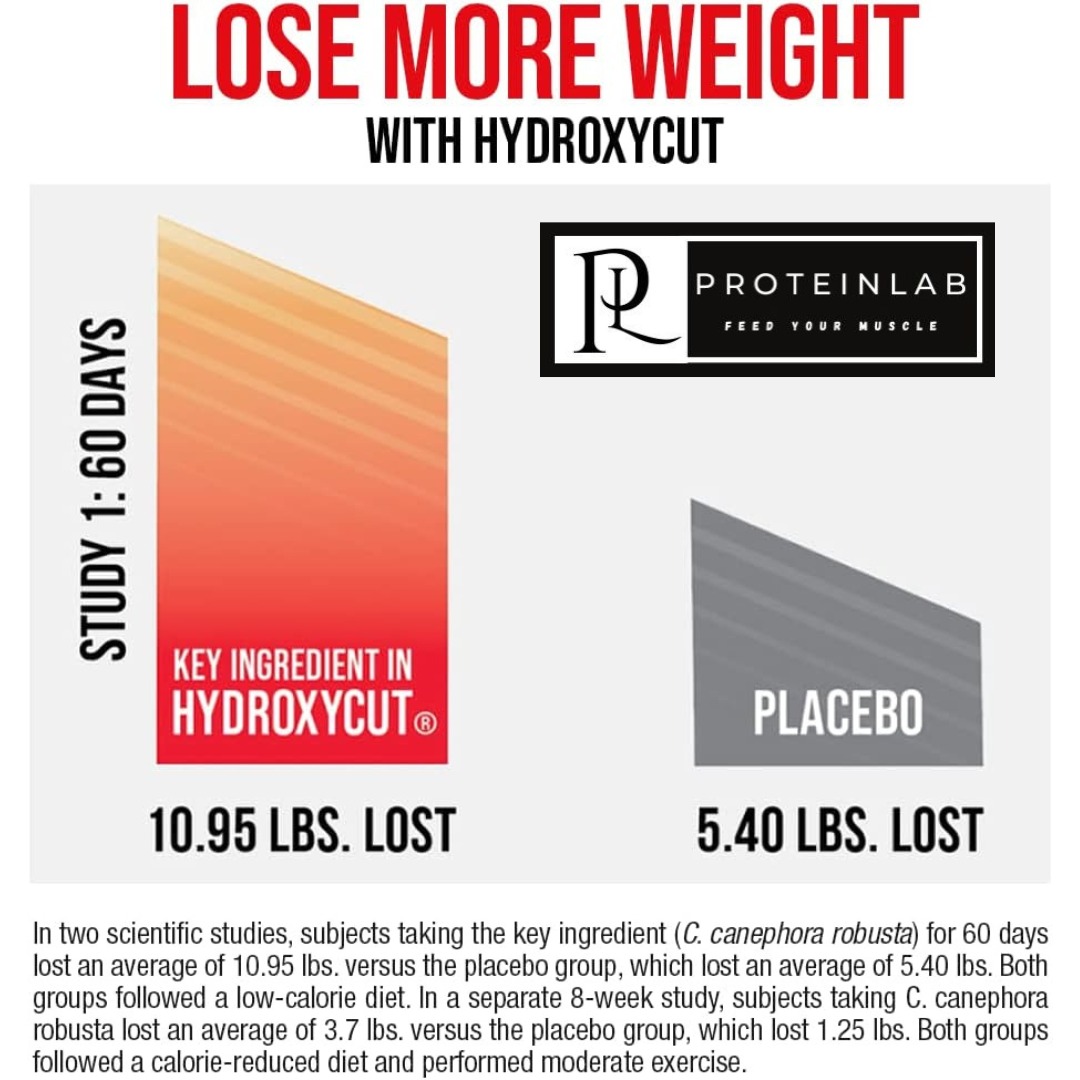 As shown in the picture above in a study done by 2 scientists, athletes who consume the key ingredient in Hydroxycut (canephora robusta) for 60 days, loses more fat at an average of 10.95 lbs than those who are in the placebo group, who only lost an average of 5.40 lbs. In a separate study as well, done on an 8-week study, athletes who consume canephora robusta loses an average of 3.7 lbs versus the placebo group which only lost an average of 1.25 lbs. Both groups followed a calorie-reduced diet and performed moderate exercises.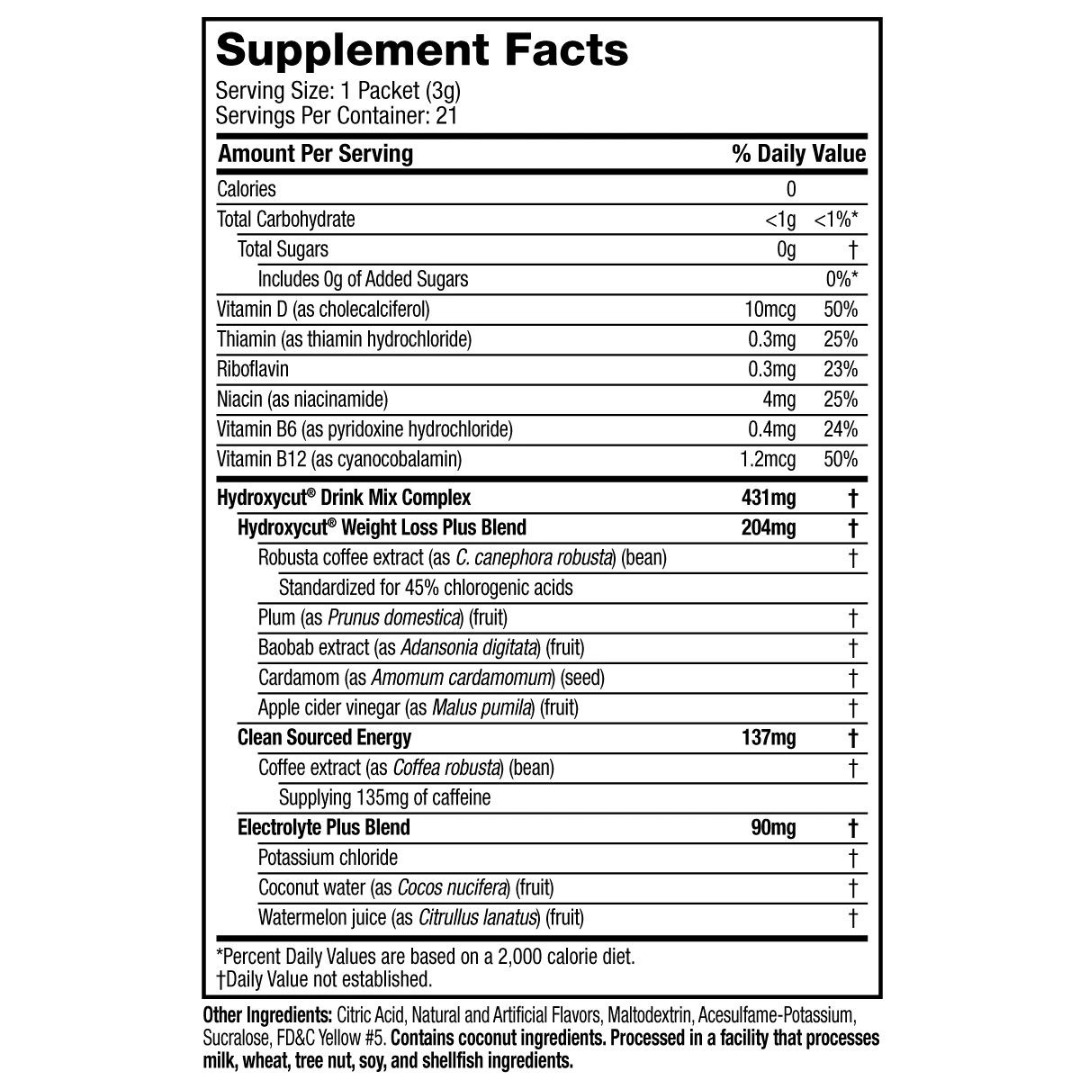 Benefits of consuming Muscletech Hydroxycut Drink Mix (21 packets)
Faster Fat Loss: Muscletech Hydroxycut Drink Mix (21 packets) contains strong thermogenic ingredients that boosts your metabolism, thus helping you to burn fat more efficiently.
Increased Energy: This supplement gives you a burst of energy, which can help you to stay active and pumped throughout the day, making it easier to maintain your workout routine.
Appetite Control: Hydroxycut can guide you to maintain your appetite, reducing cravings and making it better to adhere to a calorie-restricted diet.
Enhanced Mental Focus and Clarity: Many athletes and fitness enthusiasts report an improvement in mental clarity and focus while consuming Muscletech Hydroxycut Drink Mix, helping you to stay on track with your weight loss targets.
Improved Exercise Performance: The increase in energy and focus can lead to improved workout performance, giving you the pump you need to push harder during workouts burn more calories.
Reduced Water Retention: Some ingredients in Hydroxycut can help lower water rentention, which could result in a leaner and more defined physique.
Support for Weight Management: Hydroxycut can be an important tool in your weight management journey, helping you to achieve and maintain a healthy weight
Be safe and rest assured you are getting 100% authentic products at the lowest price when you purchase from ProteinLab Malaysia.
You can also like our Facebook for more promotion news at :
You can also follow Instagram for more nutrition tips:
---