Everbuild Nutrition Mass Build (12lbs)
Proteinlab Supplement Supplier / Reseller Malaysia presents!
Everbuild Nutrition Mass Build (12lbs)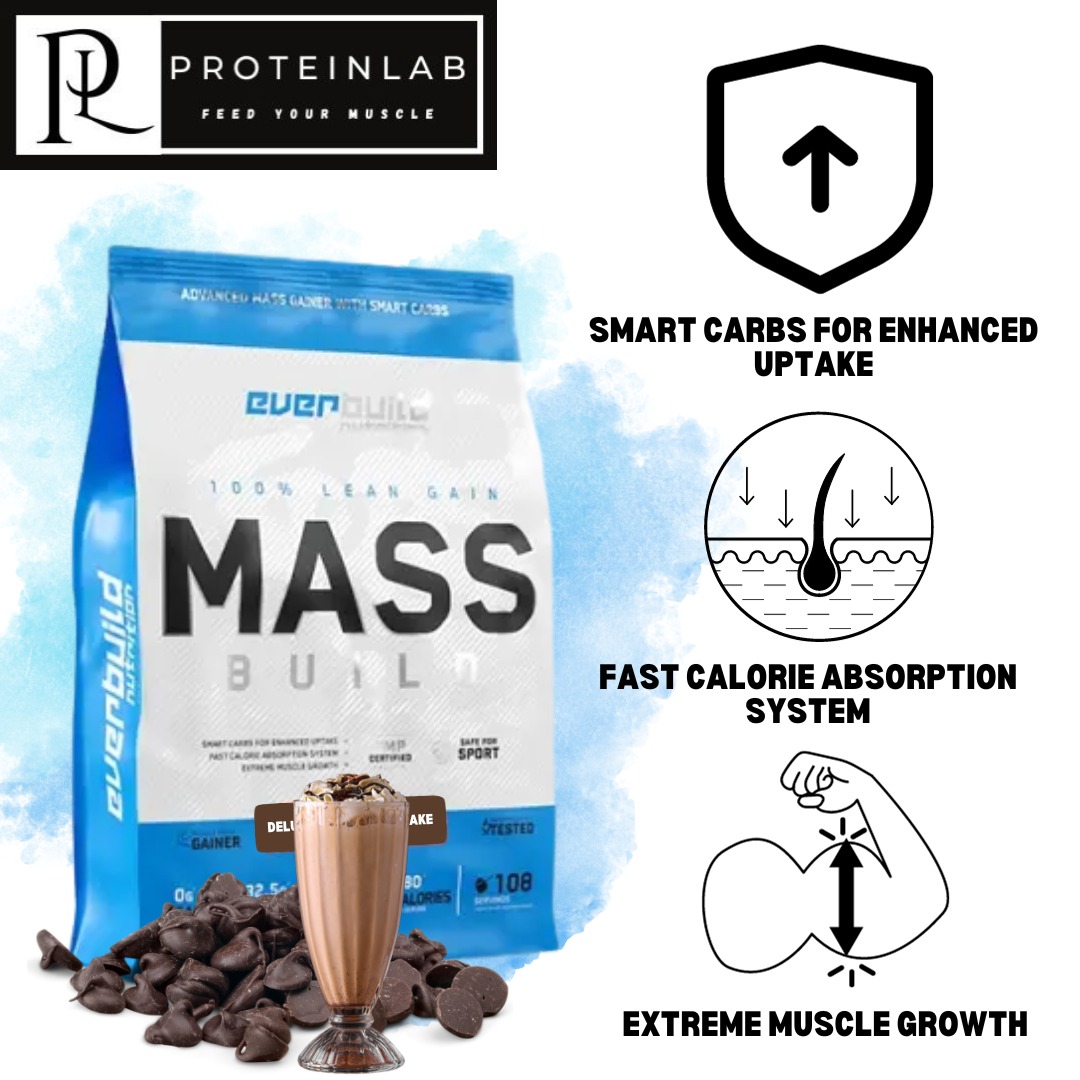 MASS BUILD 12LBS.™
Everbuild Nutrition Mass Build (12lbs) is a mass gainer that provides 100% lean gain rather than most mass gainers in the market it is spiked with extremely high maltodextrin carbs which will ultimately make you gain more fats than muscle from the weight you gain.
Everbuild Mass is different! Why? And what makes it unique comparing it with the most popular caloric powders on the market? Here are some of the unique factors of Everbuild Nutrition Mass Build (12lbs) given below:
✅ Zero sugar and fat
✅ Lean mass gainer
✅ Has a comprehensive modern creatine matrix
✅ Maximum muscle growth
✅ Cutting edge recovery
This is the difference between lean muscle meals for athletes and "candy gainers" that you'd better avoid. Have you noticed that most weight gainers on the market have the nutritional profile of a fast food milkshake? 5-15% protein from skim milk and non-filtered whey, loads of cheap sugar, and creamers for a smooth texture that serves no purpose for a bodybuilder. These products deliver fast results, just not the ones you hope for! Make no mistake when buying a high-calorie supplement, choose the best quality and profile – Everbuild MASS BUILD – high protein, zero sugar, zero fat, zero excipients lean mass gainer!
THE COMPARISON
Everbuild 100% Lean Mass Carbohydrate blend compared to Rapid Release Carbohydrates and Standard Carbohydrates.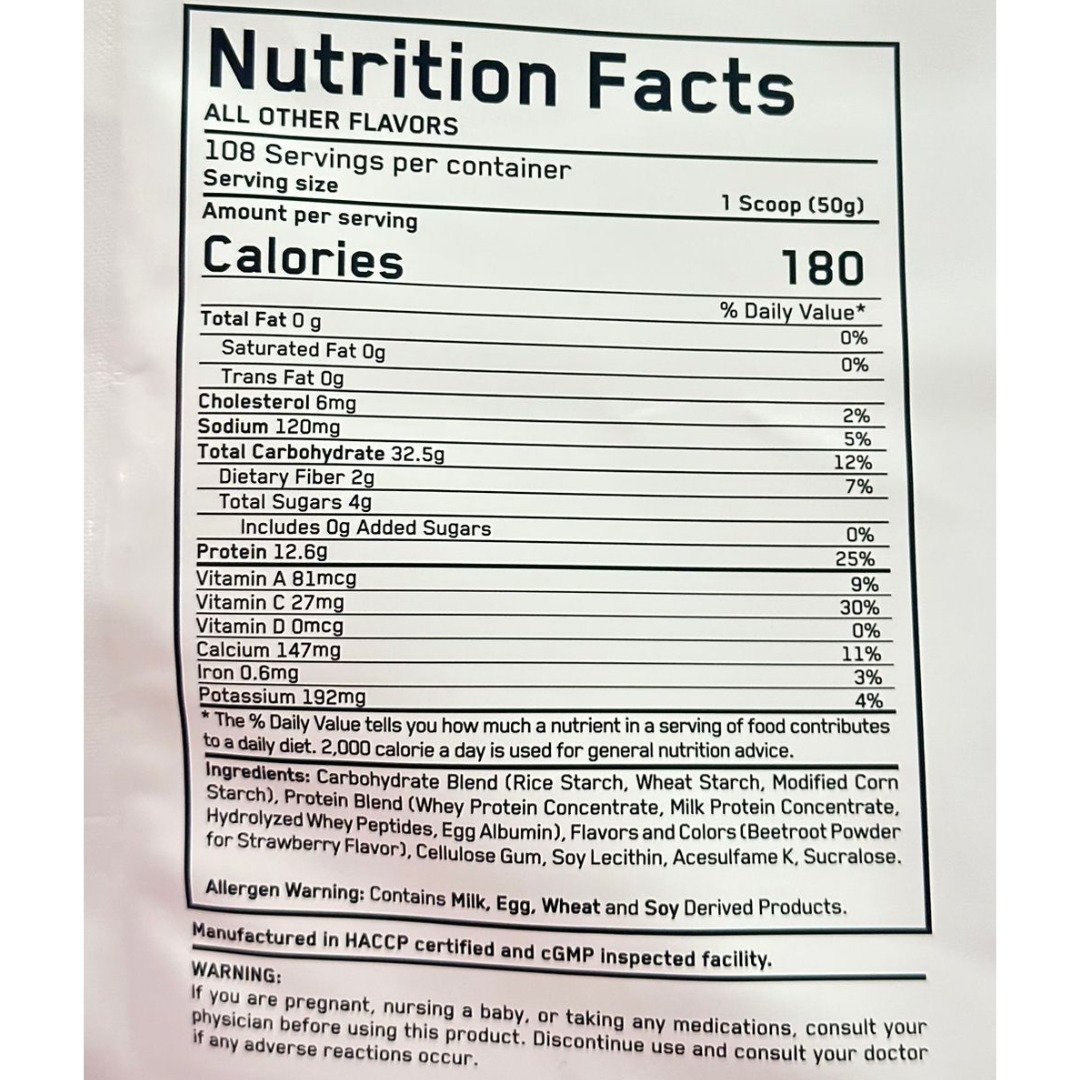 THE HIGH-CARB MATRIX
Everbuild 100% LEAN MASS BUILD- high protein gainer, creatine matrix, and amino acid supplement! MASS BUILD is a "triple stack" product designed for lean muscle mass, strength, and cutting-edge recovery. MASS BUILD is not a simple run-of-the-mill high-carb gainer. Each serving also provides a significant amount of high-quality protein matrix from sources with high Biological Value (BV) and Protein Efficiency Ratio (PER) – easily digestible, muscle protein-building material that you actually use to gain size where it counts!
Additionally, EB MASS BUILD has a comprehensive modern creatine matrix, tried and proven to boost strength and recovery in heavy training athletes. And lastly, Everbuild- MASS BUILD has an essential amino acid blend, designed to stimulate an anabolic response from training and mTOR metabolic pathways, acting as an anabolic switch. EB MAS BUILD mixes easily and tastes great in milk or water! Fills you up with high-quality macronutrients, without leaving you full so you can use it as a boost to your daily nutrition.
Suggested use
One dose of Servings per container based on Everbuild Nutrition.
Our ProteinLab Malaysia founder @Kevinn.Khoo would recommend the usage of 1/2 scoop every time after your meal to get the most calories out of it. As he mentioned, even if you are full from your natural meal, you can still force in a 1/2 scoop liquid shake. This will allow you to adapt your body for more calorie intake in the future to allow you to pack on more muscle mass.
Recommendations
Do not exceed the daily recommended use!
Do not use it as a substitute for a balanced diet!
Store in a cool, dry place, under 25˚C away from direct sunlight!
You can also like our Facebook for more promotion news at :
ProteinLabMalaysia
You can also follow Instagram for more nutrition tips:
Kevinn Khoo
---