Jay wasn't always the King of bodybuilding. Jay started his youth as just a normal kid from Sterling, MA who worked the family concrete business with his brothers. After turning 18 years old and saving his money for months, Jay signed up for his first gym membership. The rest was history once Jay discovered the gym and bodybuilding was his niche...Some of his most notable achievements in his career were the 1993 NPC Teen Nationals Middleweight Champion, 2000 Night of Champions Title (Now the 'New York Pro'), 2002,2003,2004 Arnold Classic Championships and the 2006, 2007, 2009 and 2010 Mr. Olympia Titles.
Based in the USA we sell Jay's merchandise from autographed posters, supplements, daily casual wear to workout equipment and many other products.
We make sure at ProteinLab Malaysia just providing the only best product that you could ever get.
---
Sold Out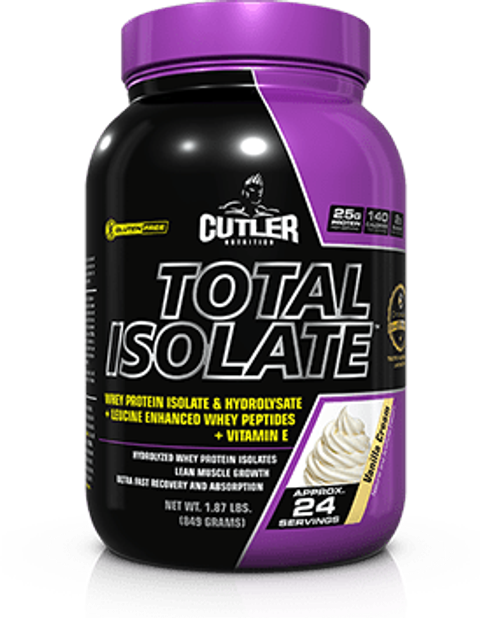 Cutler Nutrition Total Isolate 4lbs.