Dymatize ISO 100 (3lbs)
Dymatize ISO 100 (3lbs)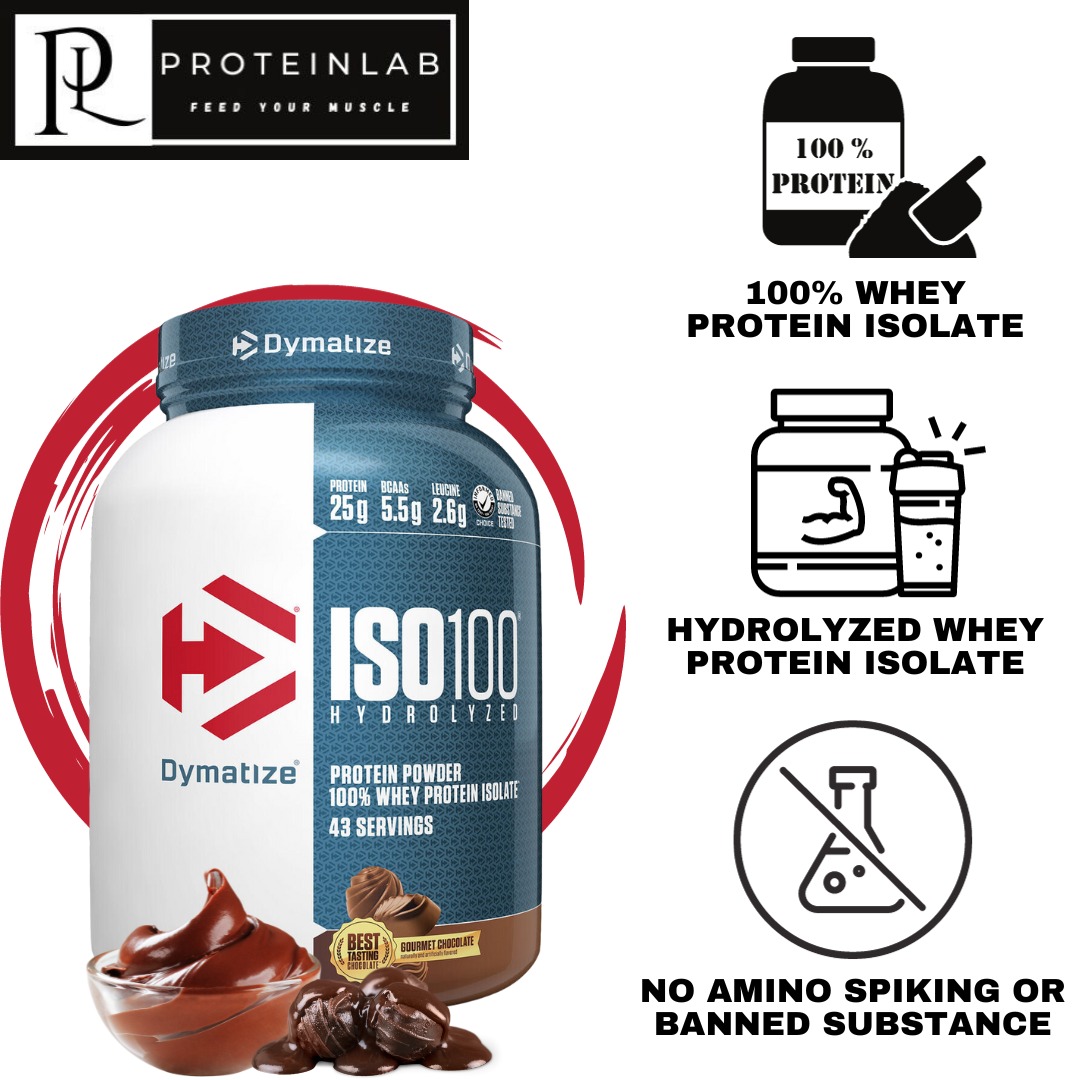 Go harder and support muscle recovery after a strenuous workout with the ultra-fast absorbing and digesting power of Dymatize ISO100 brought to you by Proteinlab Malaysia. One of the best-tasting chocolate protein powders in the game, it's filtered to remove excess lactose, carbs, fat, and sugar for maximum purity, mixability, and gains. Don't just beat your best. Smash right through it with the award-winning taste of ISO100 Gourmet Chocolate. Heck, other Dymatize ISO 100 flavors are just as tasty as well even without the award.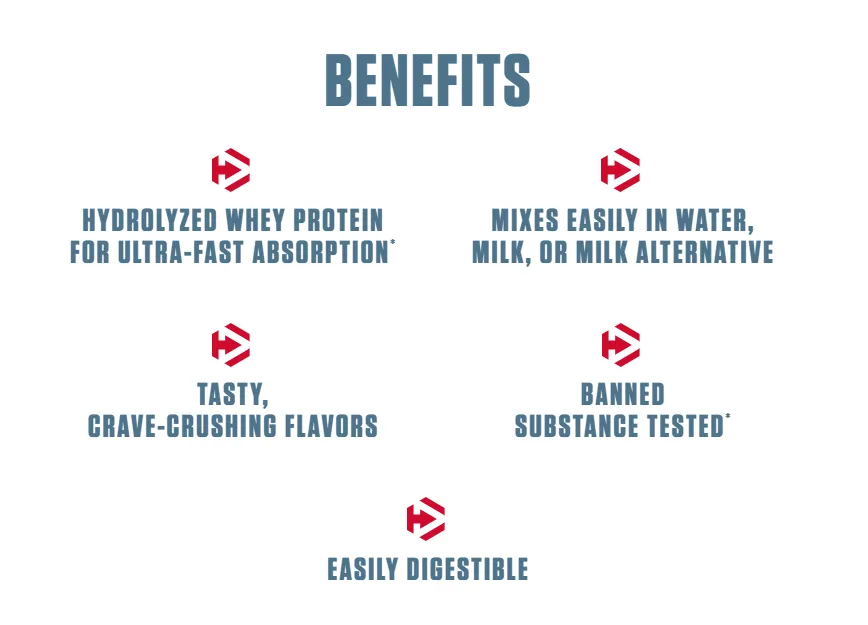 Experience Unrivaled Protein Excellence with Dymatize ISO 100 3lbs!
Are you ready to take your fitness game to the next level? Dymatize ISO 100 3lbs is the gold standard of protein powders, delivering unparalleled quality and performance for athletes and fitness enthusiasts alike.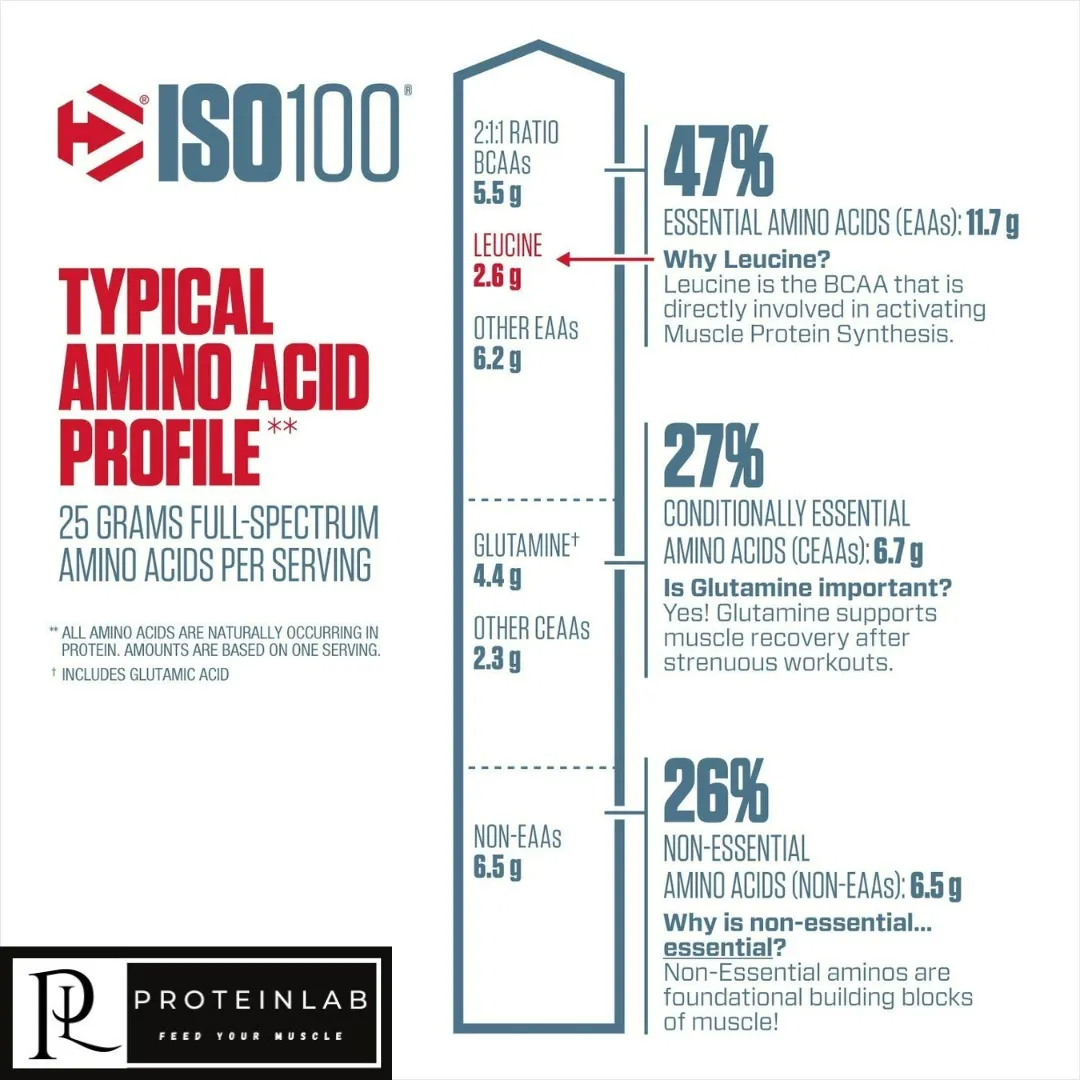 Why Choose Dymatize ISO 100 3lbs?
- 100% Whey Isolate: Dymatize ISO 100 is crafted exclusively from whey protein isolate, the purest and fastest-digesting form of protein. With 25 grams of pure protein per serving, you get exactly what you need to support muscle growth and recovery without the unnecessary fillers.
- Fastest Absorption: Dymatize ISO 100 whey isolate is hydrolyzed for rapid absorption, flooding your muscles with essential amino acids when you need them most – post-workout or any time you want to refuel.
- Unmatched Purity: Dymatize ISO 100 is produced in a state-of-the-art facility, ensuring the highest quality and purity. Every batch is rigorously tested for quality, so you can trust what you're putting into your body.
- Low Carb and Low Fat: Say goodbye to unnecessary calories and hello to a leaner you. ISO 100 is ultra-pure, with minimal carbs and fat, making it the ideal choice for those watching their macros.
- Third Party Tested: Dymatize ISO 100 is 3rd party lab tested by batch and is free from any banned substance which can give you a setback for your fitness goal in competition if you are not careful with your supplements which can be spiked with roids.
- Unbeatable Taste: Not only does Dymatize ISO 100 deliver unbeatable nutrition, but it also comes in a wide range of mouthwatering flavors that will make you look forward to every sip.
Who Benefits from Dymatize ISO 100 5lbs?
Serious Athletes: Whether you're a bodybuilder, a crossfitter, or an endurance athlete, ISO 100 provides the protein power you need to excel in your sport.
Muscle Builders: Maximize muscle gains and recovery with the purest protein available. ISO 100 helps you build lean muscle and repair tissue damage.
Weight Managers: ISO 100 is a smart choice for those aiming to maintain a healthy weight or lose fat while preserving muscle mass.
Busy Lifestyles: With its quick and convenient mixing, ISO 100 is perfect for on-the-go individuals who need a fast and reliable protein source.
Make no compromises on your fitness journey. Elevate your performance and recovery with Dymatize ISO 100 3lbs, the trusted choice of champions.
Unlock your potential and transform your physique with the best in the business. Don't wait; take the first step toward your fitness goals today!
How to differentiate between 3lbs and 5lbs? It's by the size of the tub. 3lbs is smaller in size and lighter to carry around as compared to the 5lbs, which is heavier and more bulky.
Ready to fuel your success?
Get your Dymatize ISO 100 3lbs now!
Be safe and rest assured you are getting 100% authentic products at the lowest price when you purchase from ProteinLab Malaysia.
You can also like our Facebook for more promotion news at :
You can also follow Instagram for more nutrition tips:
---