Yamamoto Nutrition Ultra Beef PROTEIN 2kg
ProteinLab sport supplement supplier / wholesaler malaysia presents!
Yamamoto Nutrition Ultra Beef PROTEIN 2Kg!!!
Be safe and rest assure you are getting 100% authentic products at the lowest price when you purchase from ProteinLab Malaysia.
You can also like our facebook for more promotion news at :
Or you can also follow instagram for more nutrition tip :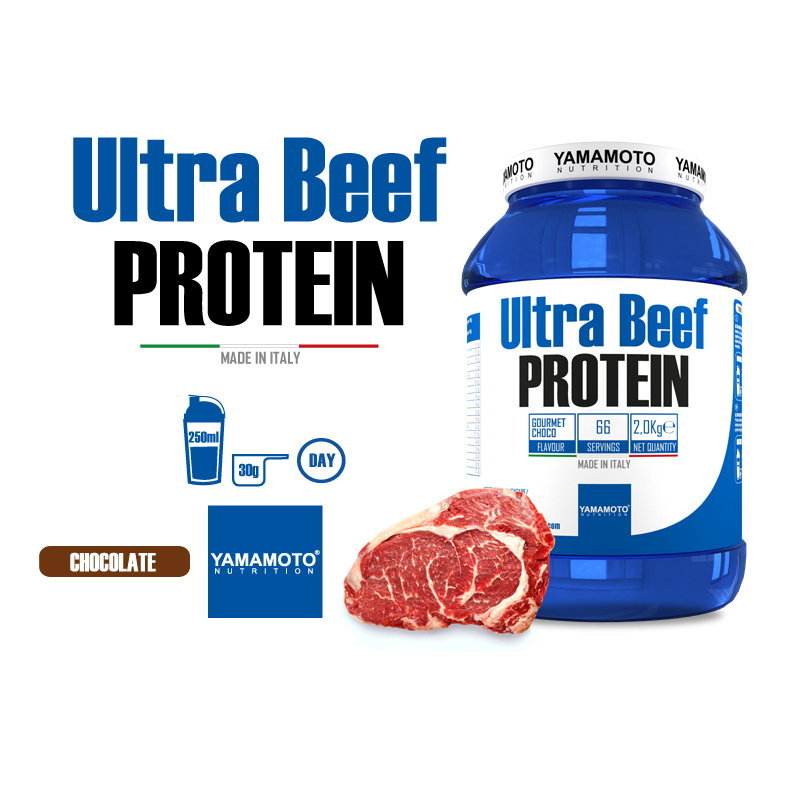 Yamamoto Nutrition Ultra Beef PROTEIN is a dietary supplement with hydrolysed beef protein & creatine, suitable for adult athletes who practice strenuous physical activity. Proteins contribute to the growth & maintenance of muscle mass.
Creatine increases physical performance in case of repetitive activities of high intensity & short duration (the beneficial effect is obtained with a daily intake of 3g of creatine). Ultra Beef PROTEIN is made from the best source of meat protein: hydrolysed beef protein, which is low in carbohydrates & fats.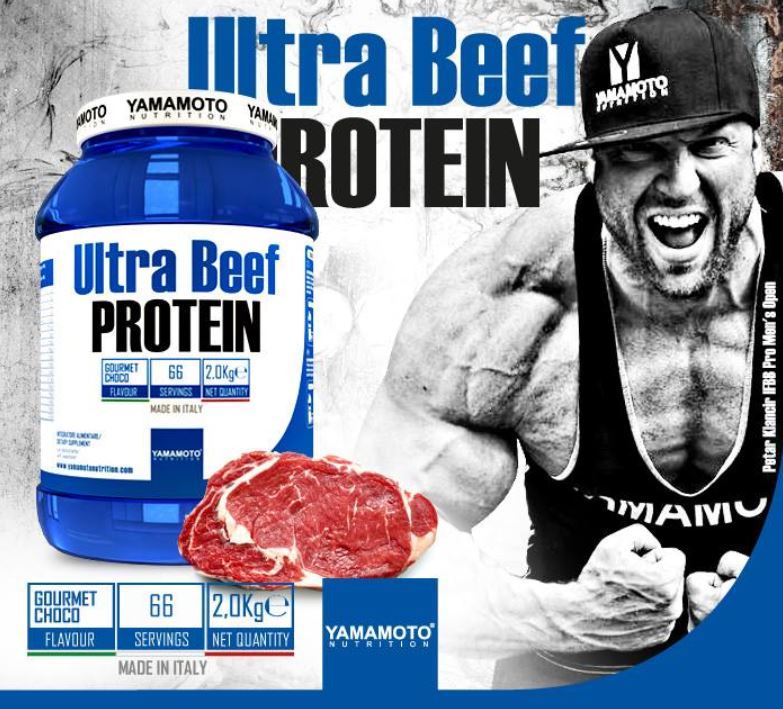 The addition of Creatine Monohydrate (an impressive 2.64 grams per dose) make it a complete & one-of-a-kind product! The additional excellent advantage of Ultra Beef PROTEIN is that it is NOT a milk protein & therefore contains minimal traces of lactose.
The product is supplemented with vitamin B6, which supports the normal metabolism of protein & glycogen, & vitamins B1 & B2 support normal energy metabolism.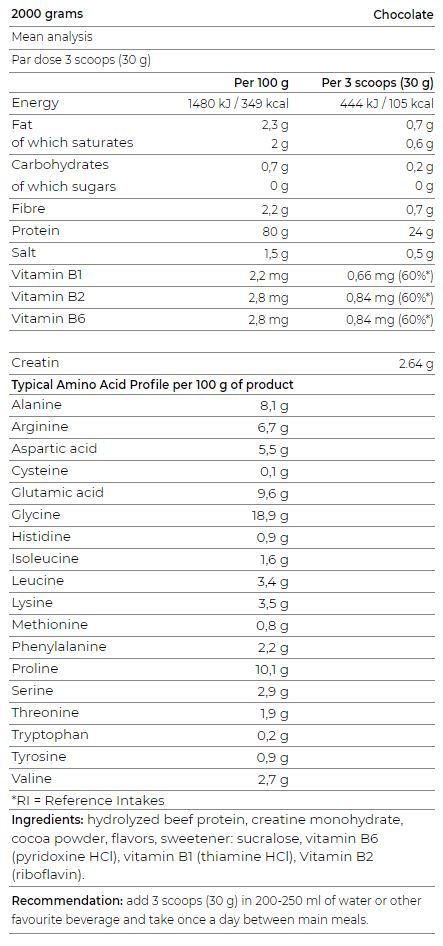 ---