Yamamoto Nutrition Pure ISOLATE 500g
ProteinLab sport supplement supplier / wholesaler malaysia presents!
Yamamoto Nutrition Pure ISOLATE 500g!!!
Be safe and rest assure you are getting 100% authentic products at the lowest price when you purchase from ProteinLab Malaysia.
You can also like our facebook for more promotion news at :
Or you can also follow instagram for more nutrition tip :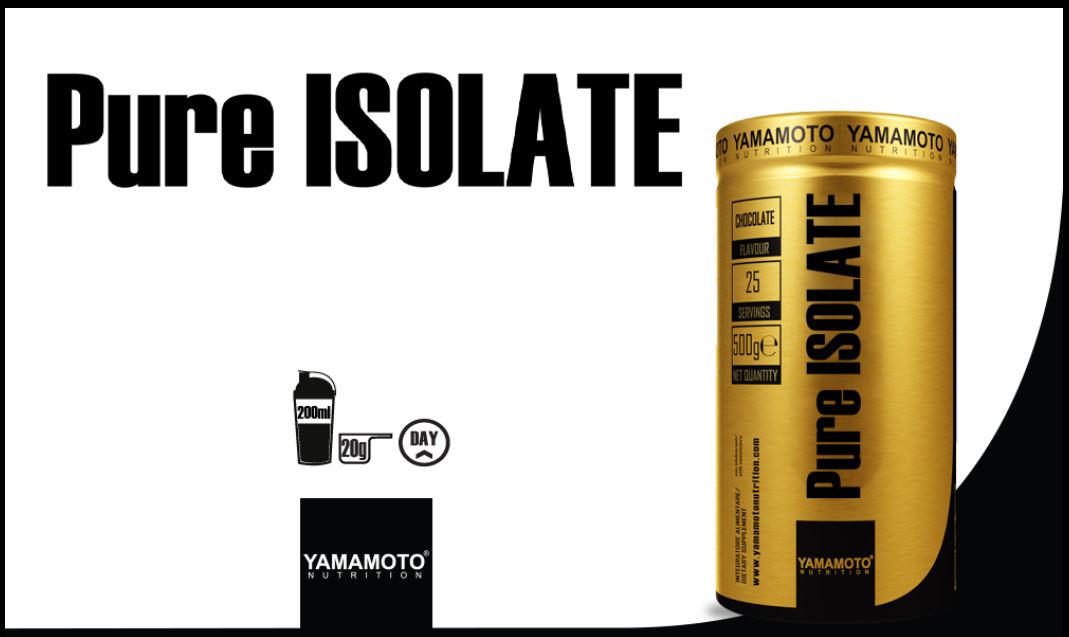 Description
Yamamoto® Nutrition Pure ISOLATE is a protein food supplement suitable to supplement adult sportsmen's diet, in particular those performing high intensity physical activities, such as fighting sports. Protein contributes to the growth and maintenance of muscle mass, to the maintenance of normal bones and contains naturally occurring branched chain amino acids (BCAA – 18,63 g/100 g).

The product is enriched with vitamin B6, which combats fatigue, and the natural digestive enzyme bromelain.
The whey proteins contain branched-chain amino acids (BCAA).

The isolated whey protein (WPI, Whey Protein Isolate) is the purest form of whey.

Microfiltration is the most expensive process for the isolation of protein supplements with a whey-protein basis, but it is also the one that is best at preserving the integrity and the presence of bio-active protein fractions, which determine the quality of the protein.
The whey obtained in the first stage of ultrafiltration is carried by an apparatus that, using a membrane filter system, proceeds with further progressive filtration, through which other unwanted particles, including minerals, lipids and lactose, are eliminated.
The microfiltered proteins are 99% undenatured and retain all the important bio-active peptide fractions of undenatured whey.

Pure ISOLATE does NOT contain collagen with other elements that alter the quality or the biological value of the product.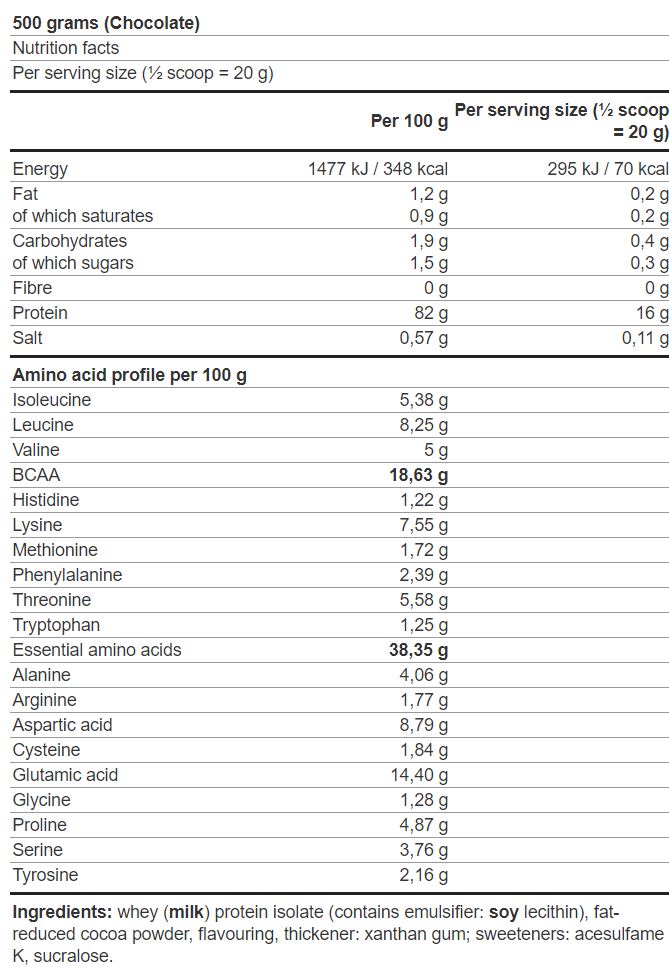 Directions: add ½ scoop (20 g) in 200 ml of water or other favourite beverage and take once a day.
Warnings: consult a physician prior to use if you have any medical condition. This product is not intended to diagnose, treat, cure, or prevent any disease. For use as a dietary supplement only. This product is not intended to replace a varied and balanced nutrition. Keep out of reach of children. Store in a cool, dry place.
---