Universal Animal Energy Iconic Pill Case
ProteinLab sports supplement supplier/wholesaler Malaysia presents!
Universal Animal Energy Iconic Pill Case!
Be safe and rest assured you are getting 100% authentic products at the lowest price when you purchase from ProteinLab Malaysia.
You can also like our Facebook for more promotion news at :
Or you can also follow Instagram for more nutrition tips: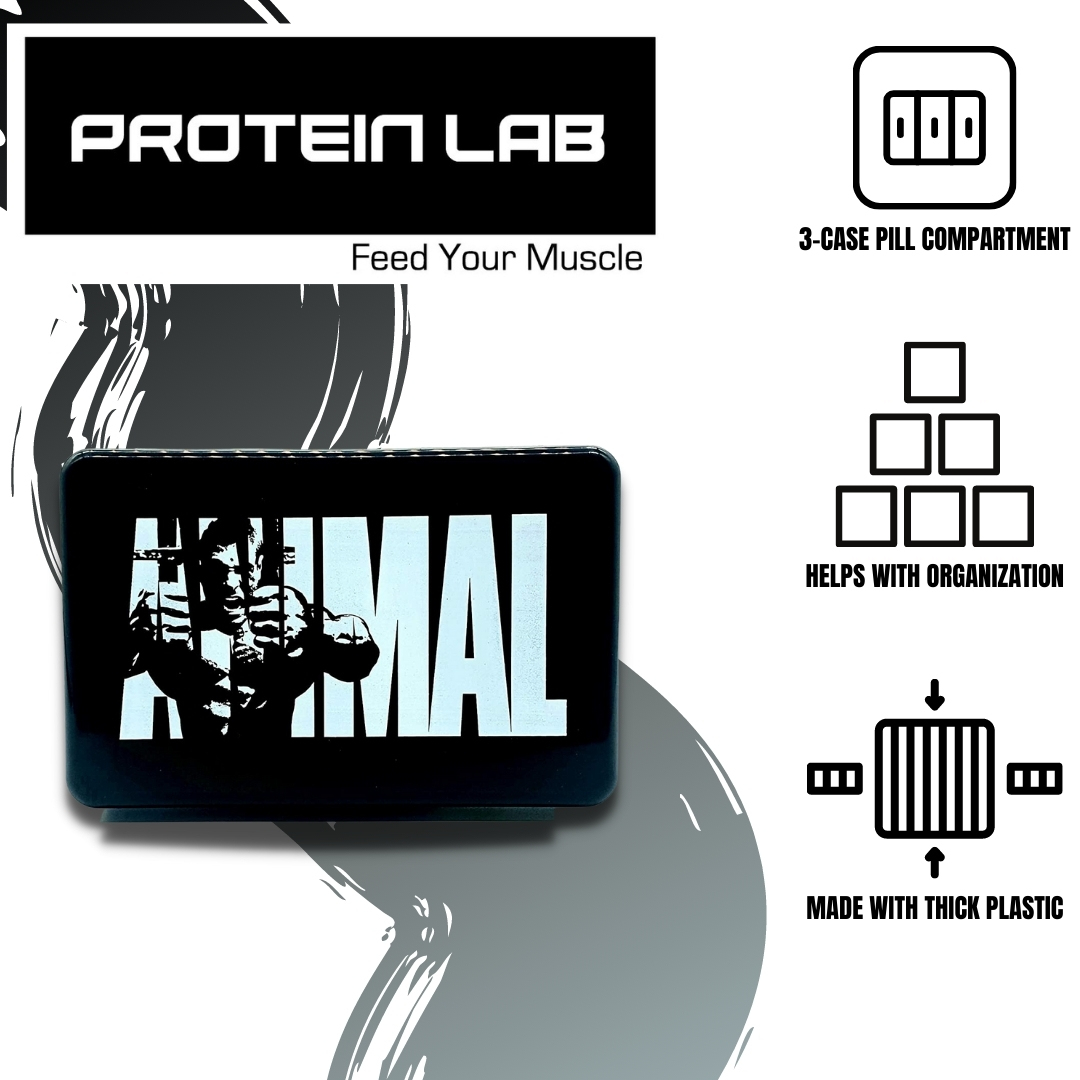 The Universal Nutrition Animal Pill Case was designed to keep your pills caged up until you're ready for them. 3 separate pill compartments:
Now in smoky black , it's got 3 compartments so you can stay organized and know exactly what you're taking it, when you're taking it. Keeps pills safe and organized. It made of thick plastic to protect whatever "pack" you use. With three compartments, this pill case will hold any of your favorite packs including Animal Pak, Animal Flex, Animal Cuts, and everything else.
---