Tigrox Livetal (Avocado and Mango)
𝐏𝐫𝐨𝐭𝐞𝐢𝐧𝐋𝐚𝐛 𝐬𝐩𝐨𝐫𝐭𝐬 𝐬𝐮𝐩𝐩𝐥𝐞𝐦𝐞𝐧𝐭 𝐒𝐮𝐩𝐩𝐥𝐢𝐞𝐫/𝐖𝐡𝐨𝐥𝐞𝐬𝐚𝐥𝐞𝐫 𝐌𝐚𝐥𝐚𝐲𝐬𝐢𝐚 𝐩𝐫𝐞𝐬𝐞𝐧𝐭𝐬!
𝐓𝐈𝐆𝐑𝐎𝐗 𝐋𝐈𝐕𝐄𝐓𝐀𝐋 (𝐀𝐯𝐨𝐜𝐚𝐝𝐨 𝐚𝐧𝐝 𝐌𝐚𝐧𝐠𝐨)
Be safe and rest assured you are getting 100% authentic products at the lowest price when you purchase from ProteinLab Malaysia.
You can also like our Facebook for more promotion news at :
Or you can also follow Instagram for more nutrition tips:
Be safe and rest assured you are getting 100% authentic products at the lowest price when you purchase from ProteinLab Malaysia.
𝐓𝐈𝐆𝐑𝐎𝐗 𝐋𝐈𝐕𝐄𝐓𝐀𝐋 (𝐀𝐯𝐨𝐜𝐚𝐝𝐨 𝐚𝐧𝐝 𝐌𝐚𝐧𝐠𝐨)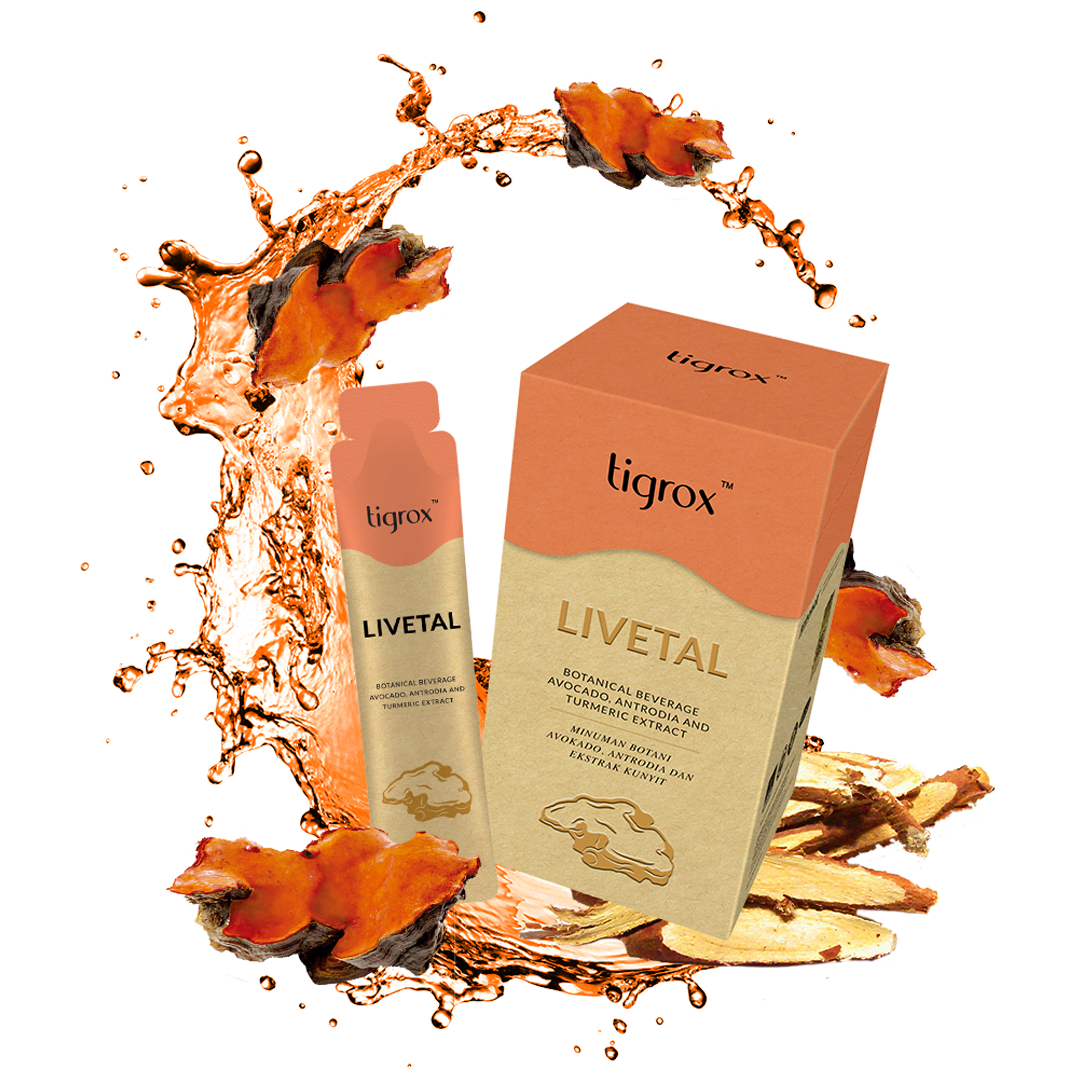 LIVETAL is a ready-to-drink botanical beverage formulated with a unique combination of herbs to improve liver functions, boost detoxification, and protect the liver from damage. It is packaged in individual sachets, making it easy to consume on the go.
MAJOR BENEFITS OF LIVETAL in Liver Protection
LIVETAL helps in both Detoxification and Nourishment of the liver
Control the excess fats in the liver

Reduce toxins stored in the liver

Break down alcohol in the liver

Relieve hangover symptoms

Protect liver health

Modulate immune system and strengthen immunity

Relieve chemical-caused liver injury

Enhance antioxidant protection and reduce inflammation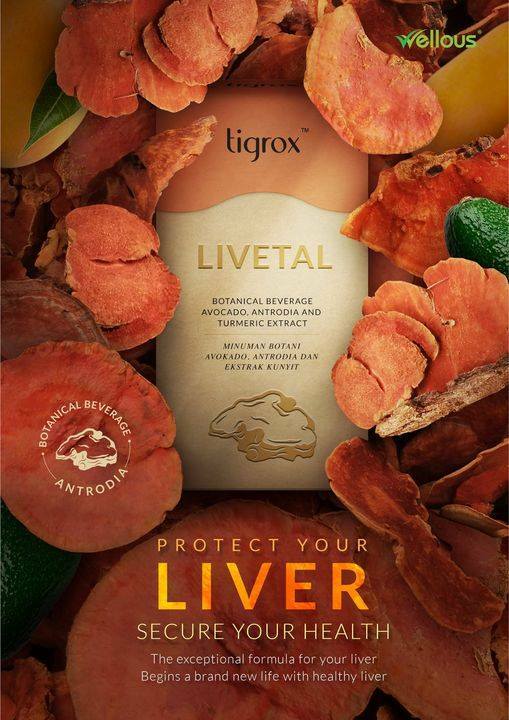 THINGS YOU DO THAT ARE ACTUALLY
Harming Your Liver!
A stressful environment and the convenience of fast food are undoubtedly a few of the main factors that increase the burden on our liver.
Liver damage is a silent killer, there are barely any significant symptoms in the early stage. It often gives you an alert only when it is 70% damaged!
Unhealthy Eating Habits
Obesity

Long-term medication

Abnormal cholesterol levels

Hypertension

Starvation Diet

Consuming high fat, sweet & salty food
Signs when your liver is struggling are you experiencing such issues?
Time to take a close look at your liver's health!
Indigestion

Poor Sleeping Quality

Body Odour and Bad Breath

Rough and Yellowish Skin

Get Tired Easily

Forgetful
THE PRECIOUS HERB IN LIVETAL
The Natural Formulation Filled with Liver Protecting Essences
Enhance the activity of superoxide dismutase (SOD) to prevent inflammation and aging of the liver
Rich in highly active compounds like triterpenoids, polysaccharides, and superoxide dismutase (SOD)

Enhance alcohol break-down ability (ADH and ALDH) by reducing its concentration and reducing hangover symptoms

Proven with the effectiveness in reducing live damage score (GOT/GPT), more effective than silymarin

Inhibition of hepatitis B virus antigen and DNA replication activity

Improve liver functions, enhance the metabolism of medicines and drugs in the body

Ease the symptoms of chronic hepatitis, including dizziness, fatigue, nausea, and more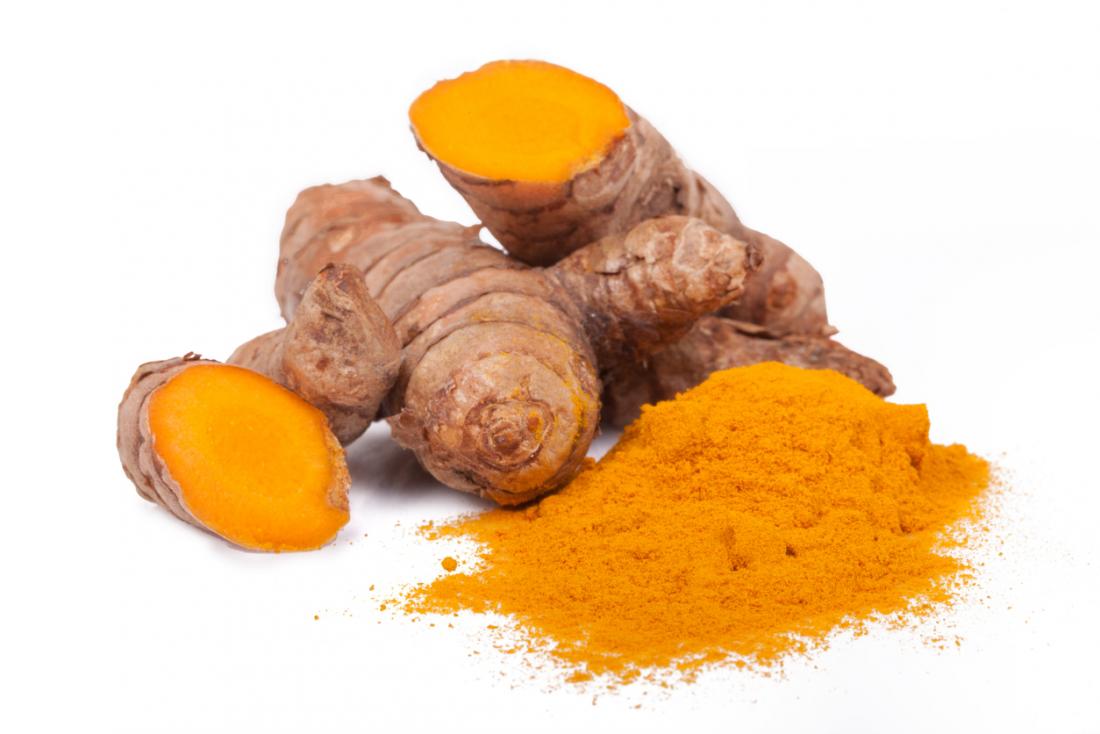 TUMERIC EXTRACT
Rich in nutrients such as calcium, magnesium, potassium, selenium, zinc, and other minerals as well as vitamins and dietary fiber

Improve liver damage condition

Reduce liver fat content to prevent fatty liver

Improve liver damage condition, and protect the liver from damage

Reduce Dlamini aminotransferase (ALT) and reduce inflammation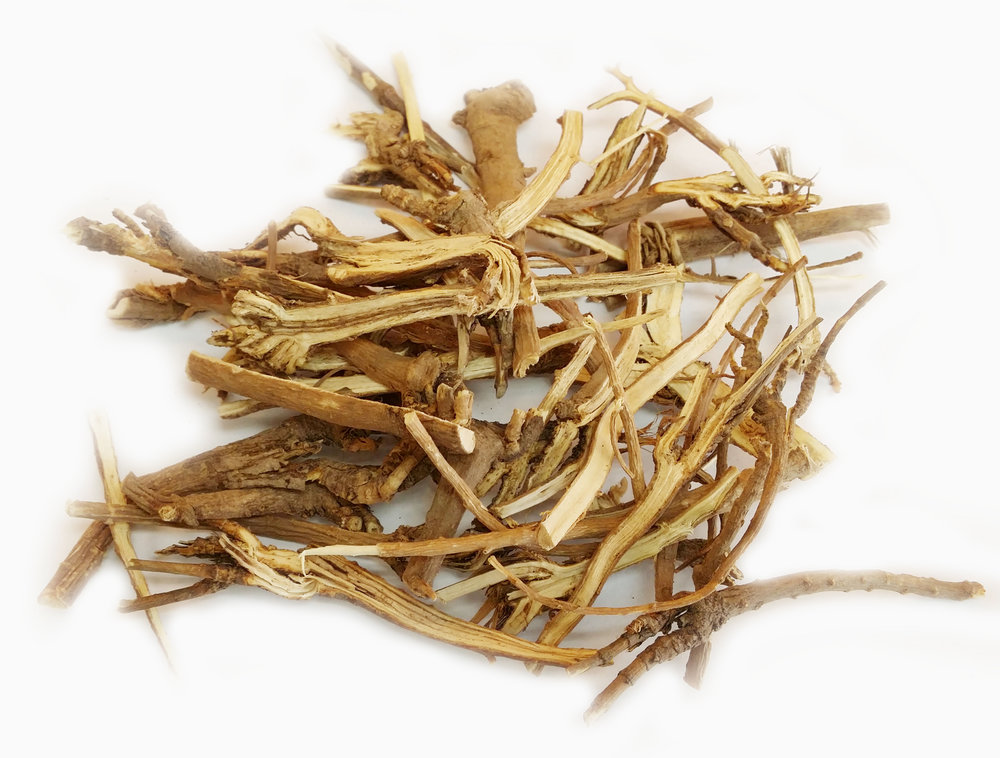 RADIX BUPLEURI ROOT EXTRACT
Protect liver against liver injury by regulating intracellular calcium levels

Regulate interior metabolism and promote life energy

Have a significant role in anti-inflammatory activity which inhibits some inflammation-associated cytokines, proteins, and enzymes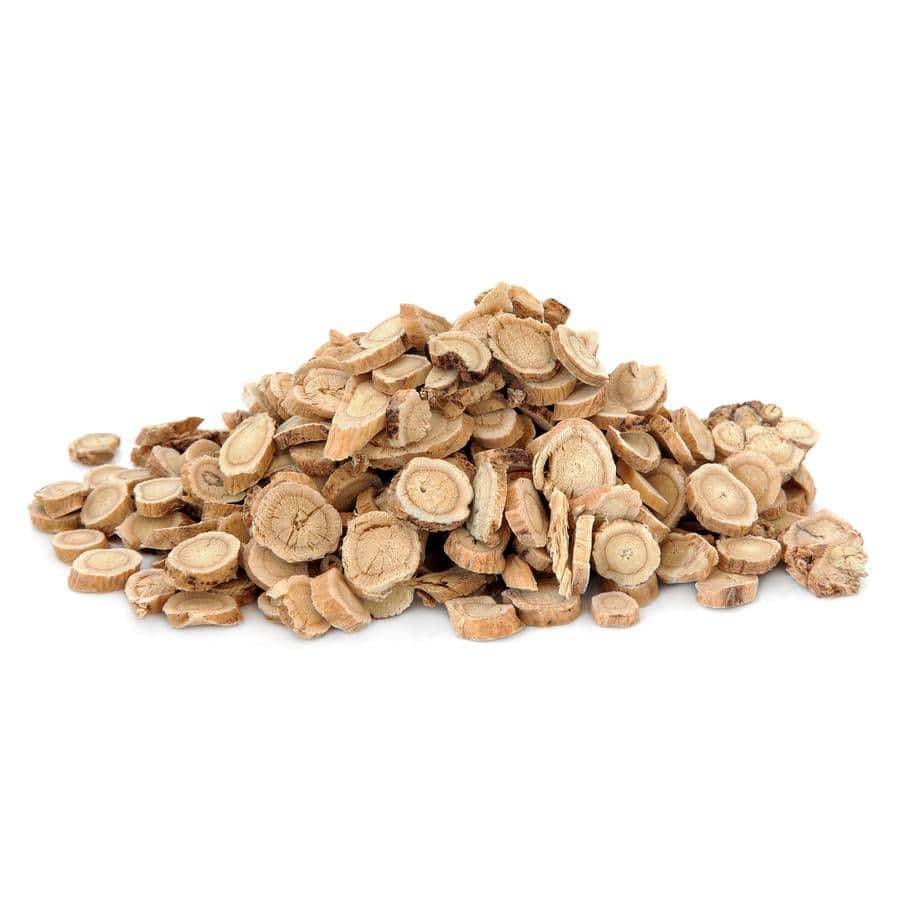 ASTRAGALUS EMEBRANACEUS ROOT EXTRACT
Boost immune system

Act as an antioxidant to help fight against the invasion of free radical

Broaden blood vessels and increase the amount of blood pumped from your heart, in return helping improve heart function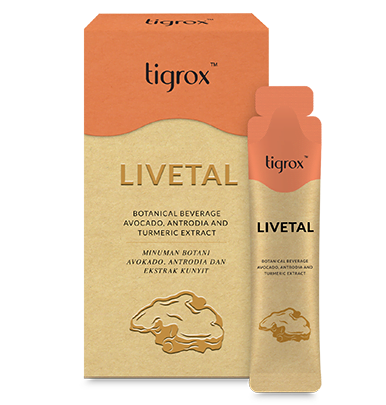 LIVETAL
FACTS & USES
Suggested Use: Take 1-2 sachet(s) daily after meal.
Consult a medical doctor before taking this or any other nutritional supplement if you have or suspect a medical condition, or are taking any medications.
Store in a cool, dry place. KEEP OUT OF REACH OF CHILDREN.
Serving per Box 20 sachets
Ingredients:
Each sachet contains

Antromax Antrodia Cinnamomea Mycelium 300mg,

Radix Bupleuri Root Extract 250mg

Astragalus Membranaceus Root Extract (Huang Qi) 200mg

Tumeric Extract 200mg
---