Scitec Warrior Juice 2100g
SCITEC WARRIOR JUICE
Be safe and rest assure you are getting 100% authentic products at the lowest price when you purchase from ProteinLab Malaysia.
You can also like our Facebook for more promotion news at :
Or you can also follow instagram for more nutrition tip :
20 G PROTEIN + 3 GRAMS OF DIRECT FREE AMINO ACIDS ADDED PER SERVING!
WARRIOR JUICE protein is a 50%-50% fusion of high-quality milk proteins and popular extra free amino acids fortified with more than the 100% NRV of Vitamin C per serving! Our protein blend is half Whey Protein and half undenatured Micellar Casein (instead of denatured, lower quality Caseinate)! This makes WARRIOR JUICE a well-balanced, versatile formula that can be used any time: before and after training, during the day, and before going to bed.
Dietary proteins are the source of nitrogen and indispensable amino acids, which the body requires for tissue growth and maintenance. The protein in WARRIOR JUICE contributes to the maintenance and growth of muscle mass and also to the maintenance of normal bones*. That's why it's a great supplement to your regular eating regimen either when dieting or when trying to gain maximum muscle mass!
WARRIOR JUICE protein has extra added amino acid components above what the protein sources themselves provide: 3000 mg L-Glutamine and L-Arginine HCl altogether!
Vitamin C contributes to the normal function of the immune and nervous systems, and to the reduction of tiredness and fatigue.* It also helps to maintain the normal function of the immune system during and after intense exercise: the beneficial effect is obtained with a daily intake of 200 mg – provided by 2 servings of WARRIOR JUICE – in addition to the recommended daily intake of Vitamin C!*
Our protein delivers a good amount of Calcium per serving and Calcium contributes to the following*:
normal muscle function
normal neurotransmission
normal energy-yielding metabolism
normal blood clotting
normal function of digestive enzymes
Calcium is needed for the maintenance of normal bones and teeth
*The above statements have been scientifically proven by the European Food Safety Authority (EFSA) and authorized by the European Commission (EC).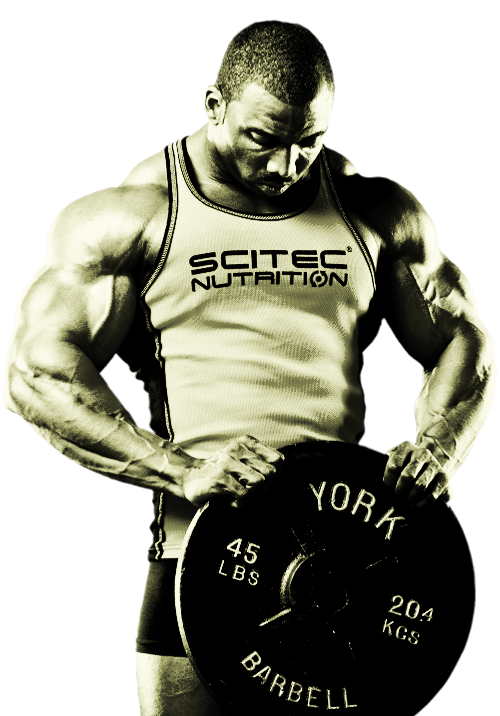 CEDRIC "THE ONE" MCMILLAN
IFBB Pro, 2016 Levrone Pro Classic 1st place,
2015 Golden State Pro 1st place
Team Scitec
Directions

Mix 1 serving (30 g) with 250 ml water, juice or milk (milk has additional nutrients). Drink a serving preferably right after training. Additional servings can optionally be consumed during the day.

Allergen info

Manufactured in a facility that processes milk, egg, gluten, soy, peanuts, nuts, fish and crustacean ingredients.

Warnings

Use this product in conjunction with food as part of a healthy, balanced diet, not as a substitute for such. Keep out of reach of children.

Flavors

Chocolate, Strawberry, Vanilla

Size

2100g – 70 servings

---