SciTec Nutrition Raging Blood
ProteinLab sport supplement supplier / wholesaler malaysia presents!
SciTec Nutrition Raging Blood!
Be safe and rest assure you are getting 100% authentic products at the lowest price when you purchase from ProteinLab Malaysia.
You can also like our Facebook for more promotion news at :
Or you can also follow instagram for more nutrition tip :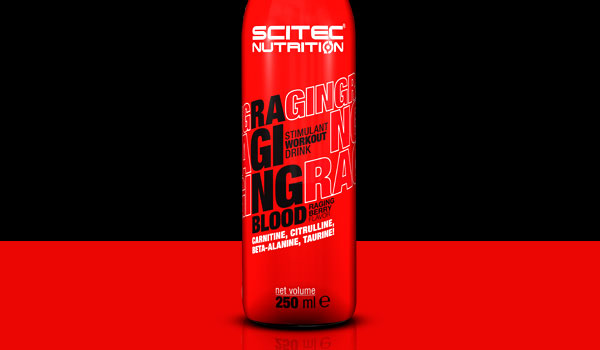 L-Carnitine, Citrulline, Beta-Alanine, Taurine!
RAGING BLOOD is a carefully designed stimulant pre-workout, "pre-cardio" formula with proven and popular ingredients. They were carefully selected and dosed to give instant support for intense training and cardio activities.
Besides Caffeine, it consists of L-Citrulline, Beta-Alanine, Taurine and of course a proper dose of L-Carnitine (1000 mg)!
Supplementing L-Citrulline also increases Ornithine and Arginine in the blood. This means L-Citrulline improves the ammonia recycling process and Nitric Oxide metabolism: Nitric Oxide increases blood flow, therefore oxygen and nutrient transport to working muscles!
RAGING BLOOD is also great, because it contains 0 g sugars, 0 g carbohydrates!
Directions
Consume 1 bottle a day before training or any time for energy and focus.
Warnings
High Caffeine content (100 mg per serving). Not recommended for children or pregnant or breast-feeding women. Beta-Alanine may cause a harmless, temporary tingling sensation on the skin for some individuals. KEEP OUT OF REACH OF CHILDREN! DON'T EXCEED THE DAILY RECOMMENDED DOSAGE! Use this product in conjunction with food as part of a healthy, balanced diet, not as a substitute for such.
Flavors
Raging berry
Sizes
250 ml (1 bottle) – 1 serving
---