SciTec Nutrition Proteinissimo
ProteinLab sport supplement supplier / wholesaler malaysia presents!
SciTec Nutrition Proteinissimo!
Be safe and rest assure you are getting 100% authentic products at the lowest price when you purchase from ProteinLab Malaysia.
You can also like our Facebook for more promotion news at :
Or you can also follow instagram for more nutrition tip :
Delicious high protein bar (at least 30% protein) with a designer blend of the highest quality proteins that contribute to the growth and maintenance of muscles, and to the maintenance of normal bones.
With its unique texture and flavor this aspartame free bar can help you consume quality protein, plus energy!
Directions
Eat 1 bar per day preferably after training.
Warnings
Use this product as part of a varied and balanced diet and a healthy lifestyle.
Flavors
Dark Chocolate Sensation, Vanilla Caramel Crunch, Macchiato Caramel Crunch
Sizes
1 bar (50 g), display box of 15x50 g bars
Nutritional Information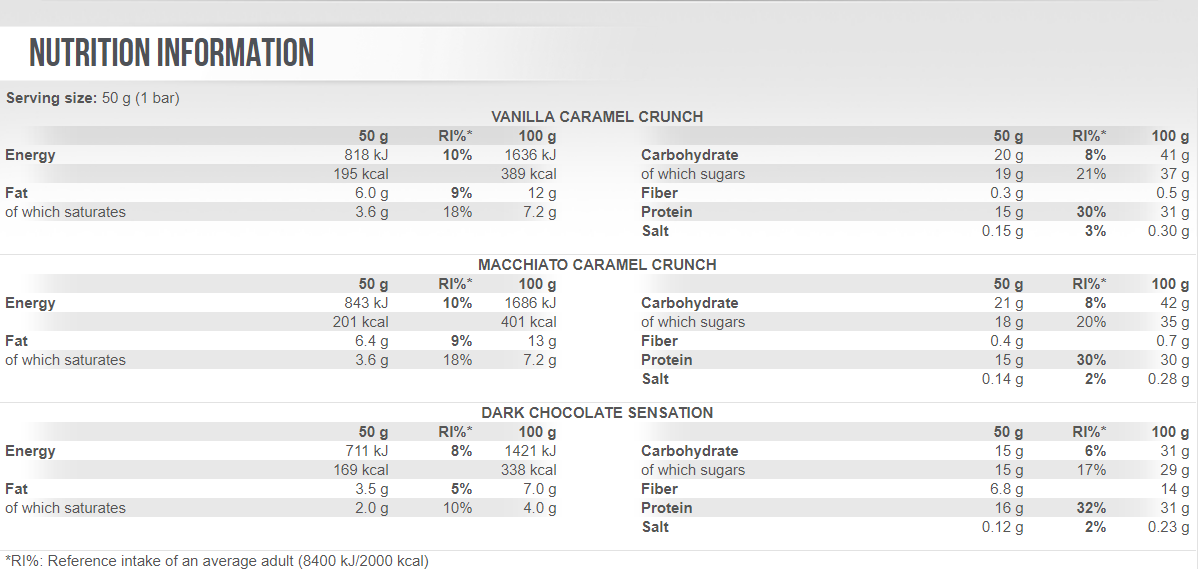 ---