SCITEC NUTRITION COLLAGEN LIQUID 1000ml
ProteinLab Sport Supplement Supplier / Wholesaler Malaysia presents!
SCITEC NUTRITION COLLAGEN LIQUID 1000ml!
Be safe and rest assure you are getting 100% authentic products at the lowest price when you purchase from ProteinLab Malaysia.
You can also like our Facebook for more promotion news at :
Or you can also follow Instagram for more nutrition tip :
---
A Protein That Repairs
Collagen is the key component for structural support in our body; it comprises 90% of our connective tissue – this includes our joints, ligaments, tendons, and fascia. The combination of collagen's high bioavailability with its high amino acid content makes it optimal post-exercise nutrition that rapidly absorbs and can quickly work to help repair and replenish proteins broken down during exercise. Collagen protein supplementation is the key to maintaining an active lifestyle. Learn about collagen protein benefits for athletes, including collagen muscle repair benefits below.




So what is the function of Hydrolyzed Liquid Collagen?
Collagen Protein For Muscle Repair and Restoration
Collagen Protein May Speed up Injury Recovery Time
Collagen Protein May Help with Injury Prevention by Strengthening Joints and Ligaments
Collagen Protein May Reduce Joint Pain Associated with Sport-Related Injuries
Collagen is an Ideal Source of Protein and Essential Amino Acids
Collagen Protein May Improve Athletic Performance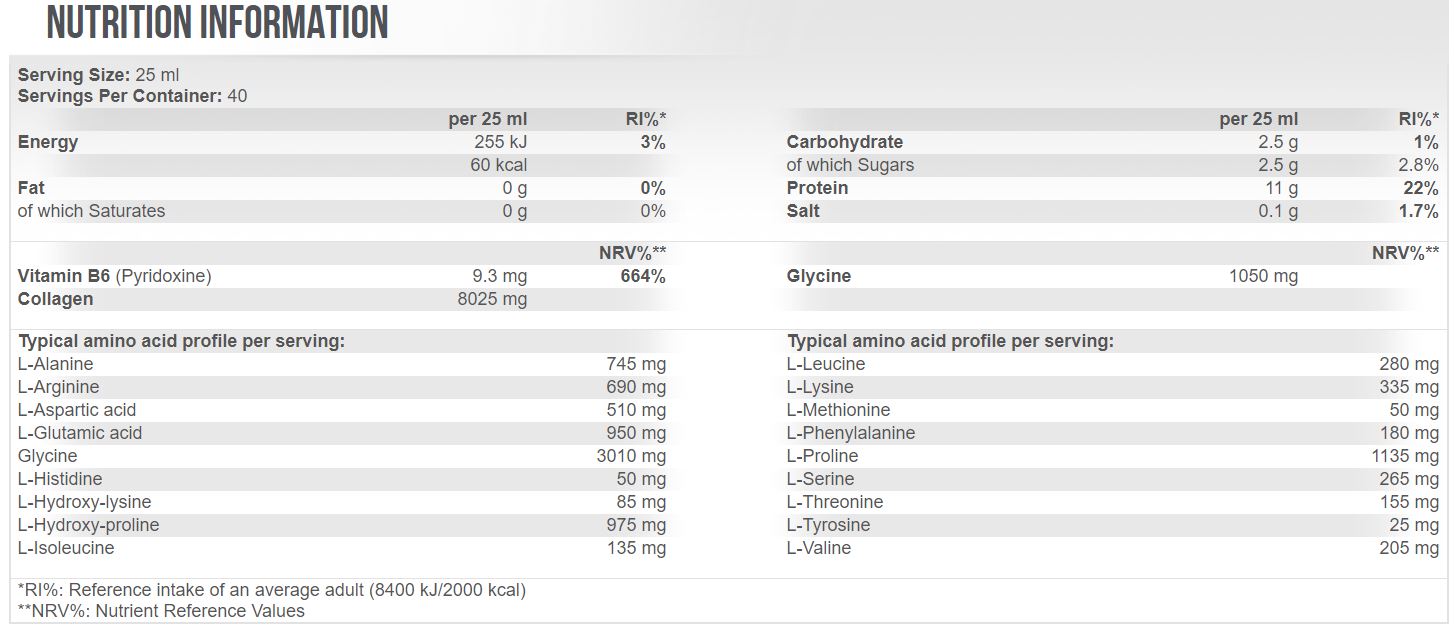 ---