Scitec 100% Whey Protein Professional +ISO 2280g
ProteinLab sport supplement supplier / wholesaler Malaysia presents!
Scitec 100% Whey Protein Professional +ISO 2280g!

Be safe and rest assure you are getting 100% authentic products at the lowest price when you purchase from ProteinLab Malaysia.
You can also like our Facebook for more promotion news at :
Or you can also follow Instagram for more nutrition tip :
What is so special with Whey Protein Professional +ISO
Whey Isolate dominant 80% protein – sugar free!
*100% OF PROTEIN FROM WHEY and not from processed cheese leftover.
Isolate dominant whey with up to 24 g protein per serving!
Combine with high quality whey concentrate loaded with beta-lactoglobulin, alpha-lactalbumin, lactoferrin, and immunoglobulins – these substances indeed can benefit you in some ways such as improving your immune function, cardiovascular health, response to exercise and even your hormonal levels.
Sugar free!
Fat free!
GMO free!
Contains all the essential amino acid types!
Without artificial color!
Mixes easily!
Delicious flavors!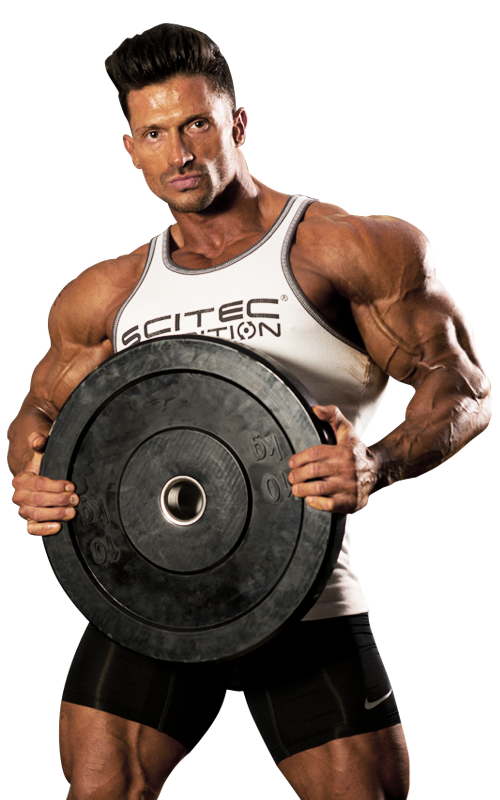 JÁNOS CSUHAI
Bodybuilder, 2015 Olympia Amateur 1st place,
2013 Arnold Classic Europe Amateur 2nd place,
Team Scitec

100% WHEY PROTEIN PROFESSIONAL +ISO is an excellent quality whey protein blend dominant in whey protein isolate that has an 80% protein content!

Dietary proteins are the source of nitrogen and amino acids required for tissue growth and maintenance in the human body. Therefore protein in the product contributes to the growth or maintenance of muscle mass, and also to the maintenance of normal bones**.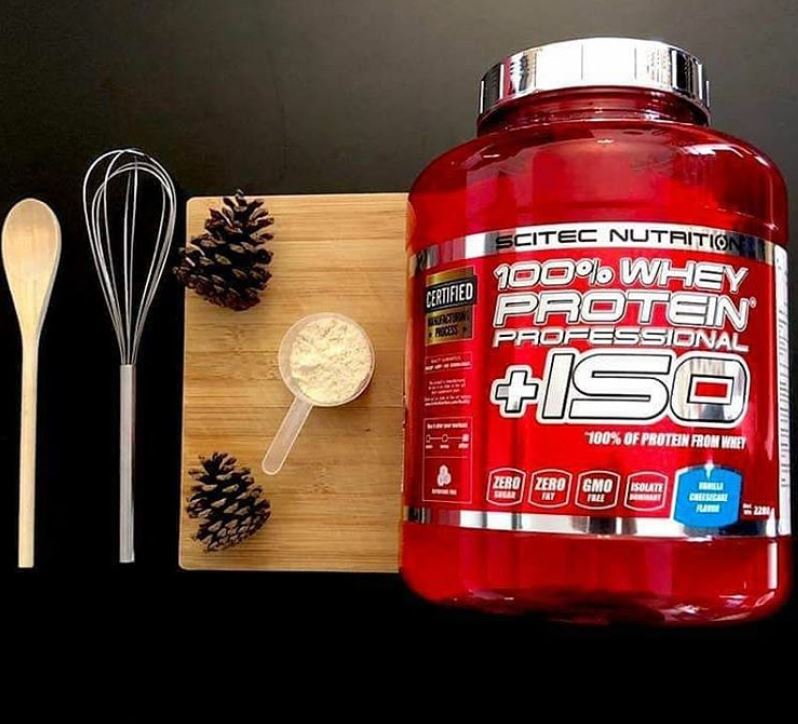 Whey protein isolate is a raw material with high protein content, free from sugar and fat, which quality contributes to fast and easy absorption. 100% WHEY PROTEIN PROFESSIONAL +ISO is a powdered product with high solubility. You can easily make a delicious shake with 80% protein content if you mix it with water!

Whey protein from milk is a so-called complete protein, because it provides the body with all the essential types of amino acids, including the 9 amino acids the body cannot synthesize and must be supplied by the diet (i.e. Histidine, Isoleucine, Leucine, Lysine, Methionine, Phenylalanine, Threonine, Tryptophan, Valine).

Try our new unique flavors: almond-coconut and vanilla cheesecake too!

**These statements have been scientifically proven by the European Food Safety Authority (EFSA) and authorized by the European Commission (EC).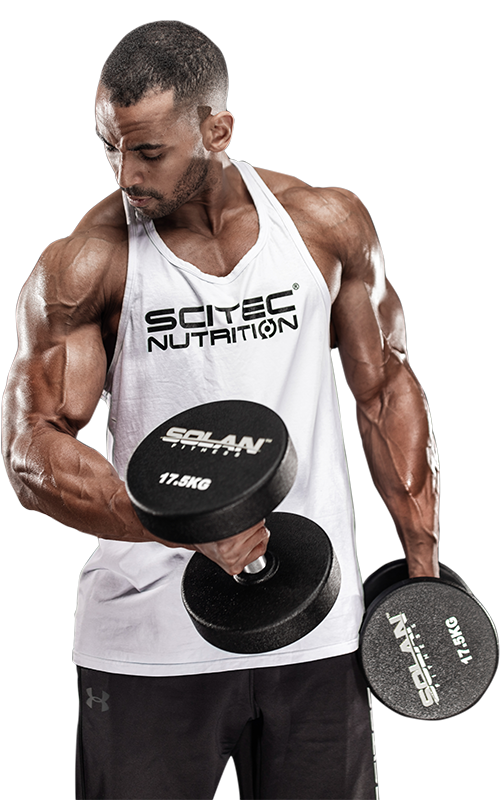 RYAN JOHN-BAPTISTE
IFBB Pro, 2016 San Marino Pro 2nd place,
2015 San Marino Pro 2nd place
Team Scitec
DIRECTIONS FOR USE

Mix 1 serving (30 g) in 300 ml water.

Keep out of the reach of children! Use this product in conjunction with food as part of a healthy, balanced diet, not as a substitute for such.

ALLERGY INFORMATION

Manufactured in a facility that processes milk, egg, gluten, soy, peanuts, nuts, celery, fish and crustacean ingredients.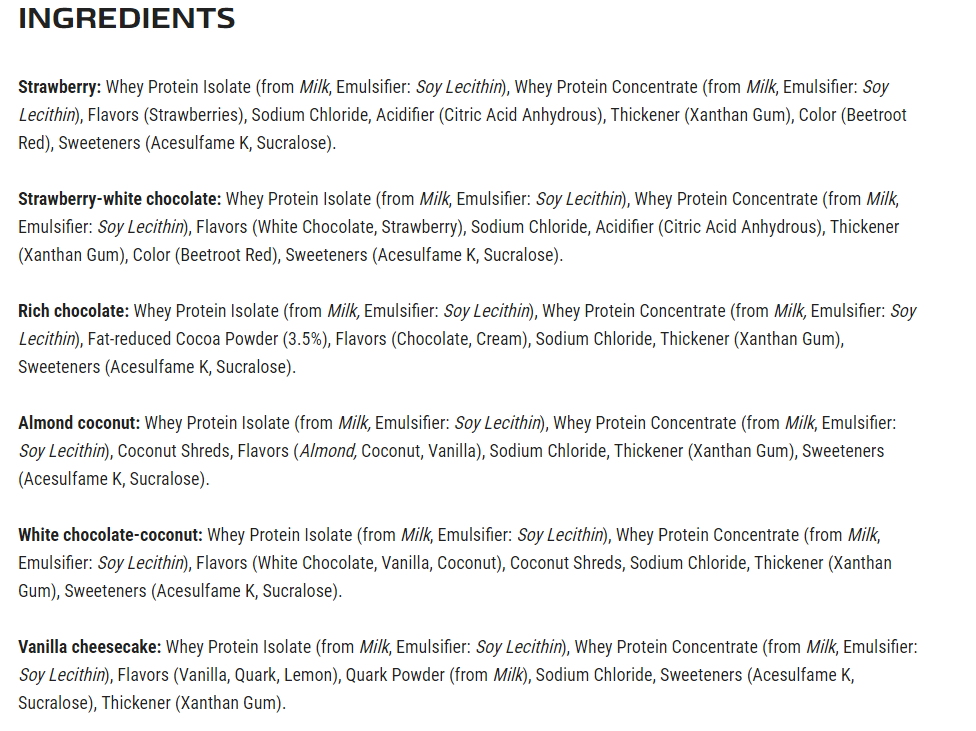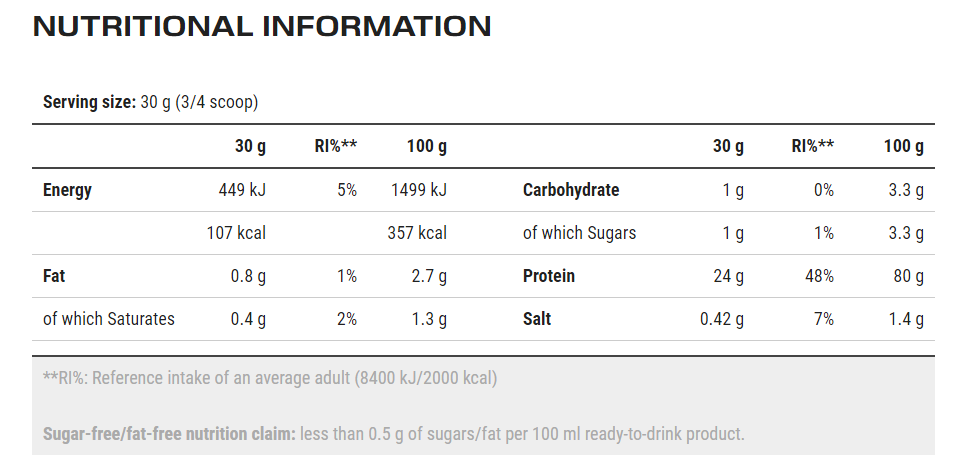 ---