RULE 1 Whey Protein Isolate/Hydrolysate Formula (5LBS)
ProteinLab sports supplement supplier/wholesaler Malaysia presents!
RULE 1 Whey Protein Isolate/Hydrolysate Formula (5LBS)!!
Be safe and rest assured you are getting 100% authentic products at the lowest price when you purchase from ProteinLab Malaysia.
You can also like our Facebook for more promotion news at :
ProteinLabMalaysia
Or you can also follow Instagram for more nutrition tips:
Kevinn Khoo
What is RULE 1?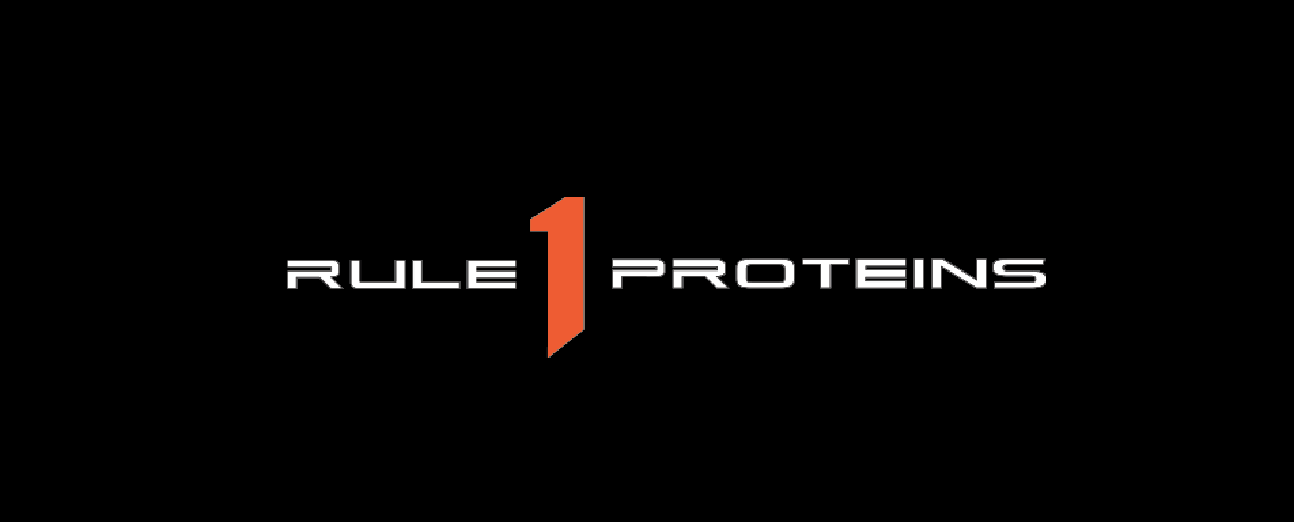 RULE 1 PROTEIN is a team of Athletes, Bodybuilders, Cross-fitters & Power-lifters who have lifted a few million lbs. & downed a few thousand scoops of protein for 4 decades in the USA. Rule 1 Proteins who are also supplementing pros who know the difference between the good stuff & the over-hyped wannabes. Those who are serious about getting the best out of lifting are obsessed with 1 thing. Protein. And a quick comparison of top-selling brands shows RULE 1 PROTEIN delivers more of what we all take protein for...protein!
Rule 1 R1 Protein Isolate is made of protein from 100% whey isolates and hydrolysates – absolutely no whey concentrates! These extraordinarily high-quality proteins are packed with muscle-building amino acids like leucine and are especially useful for higher-level athletes. Whey isolate is lower in fat and carbs than whey concentrate as it is further processed in such a way that much of the fat and carbs are removed. Furthermore, this type of protein is easier to digest for those with lactose sensitivities. Whey hydrolysate is digested the fastest, making it great for those with digestive problems or milk allergies. The best thing about hydrolyzed whey is its ability to break down fast and send amino acids to your muscles more rapidly than the other forms of whey, making it great for you when you have serious muscle-building goals! If you're looking for a high-quality protein source capable of helping you meet total daily protein goals and maximizing your muscle growth, Rule 1 R1 Protein Isolate is for you!
With just under 87% of protein and over 6g of BCAA's per serve, Rule 1 WPI provides the ideal, most delicious shake of naturally occurring proteins combined with clinically proven muscle-building amino acids through added fortification. Include Rule 1 R1 Protein Isolate in your training routine and experience the ultimate workout session!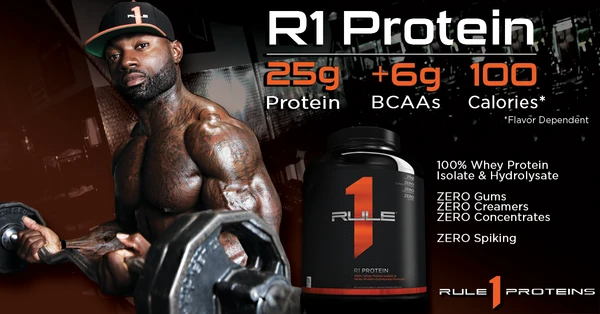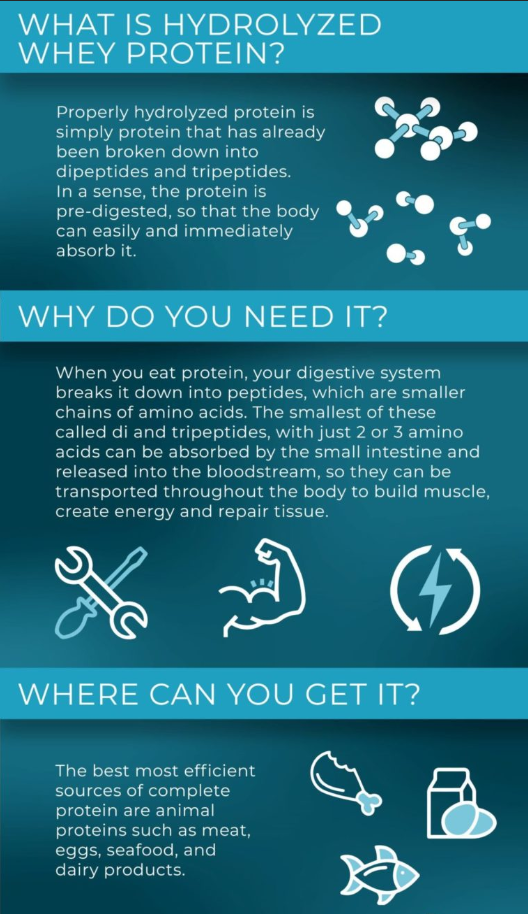 WHEY ISOLATE/HYDROLYSATE FORMULA
Our flagship Rule 1 isolate protein is made with super-pure 100% whey isolate, fast-acting whey hydrolysate, and virtually nothing else. We've completely omitted the use of whey concentrates as well as creamers, gums, amino spiking, and other fillers that dilute what you really came for – protein. The result is an industry-leading Protein Purity Percentage (PPP) of up to 87%. Rule 1 whey protein has 8 ZERO ingredients: sugar, fats, gluten, gums, creamers, fillers, artificial preservatives, and the amino or banned substance spiking.
WHAT EXACTLY GOES INTO BETTER PROTEIN IN RULE 1 TWO-IN-ONE WHEY PROTEIN FORMULA?
- 25 g fast-acting protein*
-100% of protein from whey isolates & hydrolysates – no whey concentrates!
- 6+ g BCAAs*
- Fully instantized to mix easily with a spoon or shaker cup
- Carefully blended and packaged in a GMP facility
WHEN TO USE IT
Anytime
R1 Protein provides essential amino building blocks to support muscle recovery at any time but is most effective when consumed immediately after workouts. Also, try it around workouts, between meals, or in the evenings before going to sleep.

Mixing Directions
Simply drop one (1) scoop of easy-mixing R1 Protein powder into 8 oz. of cold water in a shaker or 16 oz. glass. Shake or stir it up! Set your blender on high to make it extra smooth.
---