RULE 1 R1 LBS High Calorie Mass Gainer 6lbs!
ProteinLab sport supplement supplier / wholesaler Malaysia presents!
RULE 1 Lbs High Calorie Mass Gainer 6lbs!
Be safe and rest assure you are getting 100% authentic products at the lowest price when you purchase from ProteinLab Malaysia.
You can also like our Facebook for more promotion news at :
Or you can also follow Instagram for more nutrition tip :
What is RULE 1?
RULE 1 PROTEIN are a team of Athletes, Bodybuilders, Cross-fitters & Power-lifters who have been lifted a few million lbs & downed a few thousand scoops of protein for 4 decades in the USA. Rule 1 Proteins who are also supplement pros who know the difference between the good stuff & the over-hyped wannabes. For those who are serious about getting the best out of lifting are obsessed with 1 thing. Protein. And a quick comparison of top-selling brands shows RULE 1 PROTEIN delivers more of what we all take protein for...protein!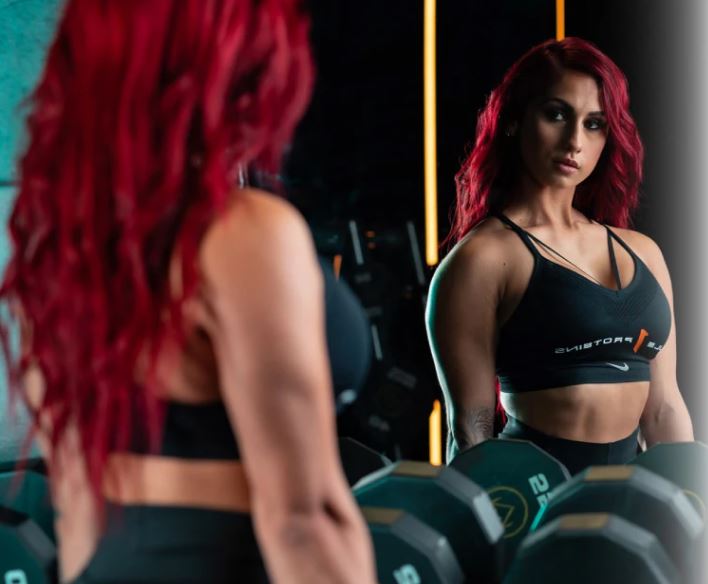 R1 LBS
HIGH-CALORIE WEIGHT GAIN FORMULA
The premise for R1 LBS is a simple one: to be BIG, you need to go BIG. With over 1,000 calories, a 200 gram complex carb blend, and 40 grams of protein from three types of whey, R1 LBS is large and in charge. In addition to a 5:1 carb to protein ratio, this calorie- packed formula provides added creatine, MCTs, and glutamine to help you achieve your most SIZEable aspirations.
Transparent Formula
ZERO Creamers

ZERO Spiking

ZERO Soy Protein
R1 LBS BETTER INPUTS
HIGH-CALORIE WEIGHT GAIN FORMULA
Over 1,000 calories!

40g all-whey protein

200+ g complex carb blend with organic rice bran & Carb 1™

2g Creatine Monohydrate

1g Medium Chain Triglycerides (MCT)

L-Glutamine fortified

Carefully blended and packaged in a GMP facility in the USA
---