Poppin Chocochips Flavor for 1 Container 5 Balls
ProteinLab sport supplement supplier / wholesaler malaysia presents!
Poppin Chocochips Flavor for 1 Container!!!
Be safe and rest assure you are getting 100% authentic products at the lowest price when you purchase from ProteinLab Malaysia.
You can also like our Facebook for more promotion news at :
Or you can also follow instagram for more nutrition tip :
Chocochips
Dark choco chips in crime with homemade creamy peanut butter with our local grown 100% pure cocoa powder.
Poppin Chocochips flavour protein ball is infused with dreamy dark choco chips accompanying with rich homemade peanut butter mixed synchronically alongside antioxidant-rich 100% pure organic cocoa powder which blends in like a romantic fantasy. Poppin Chocochips flavour protein ball has the signature dry yet crumbly texture which makes every bite a morsel to look forward to.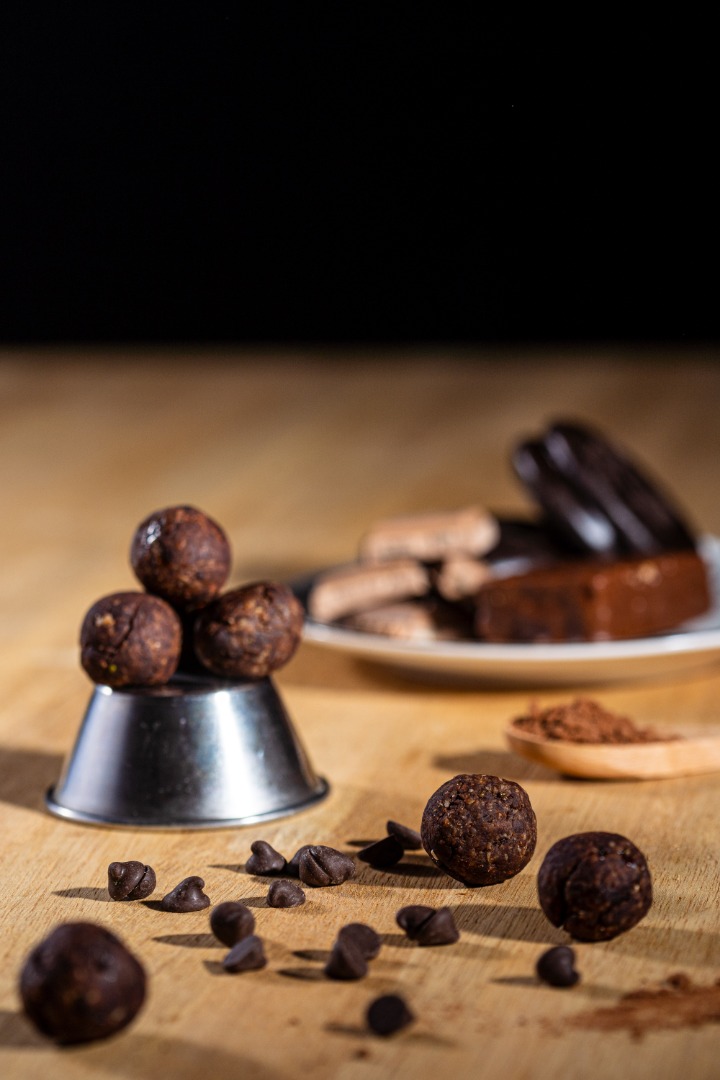 Although Poppin Chocochips Flavor protein ball taste has said it all. Poppin Chocochips Flavor protein ball is enriched with collagen, concentrated with high-quality protein and low on carbs, many if not all of the fitness junkies love it. Poppin Chocochips flavour protein ball use only natural ingredients and it is sugar-free. It is so delicious and healthy it felt like every bite is a cheat day itself.
Here are some of the based products Poppin used:-
i) Protein: Maxler 100% Golden Whey - A premium whey protein formula that utilizes the highest quality ingredients with the latest scientific research which is easily digested and optimized to deliver BCAA's and other essential amino acids to insure quick muscle repair as well as muscle maintenance.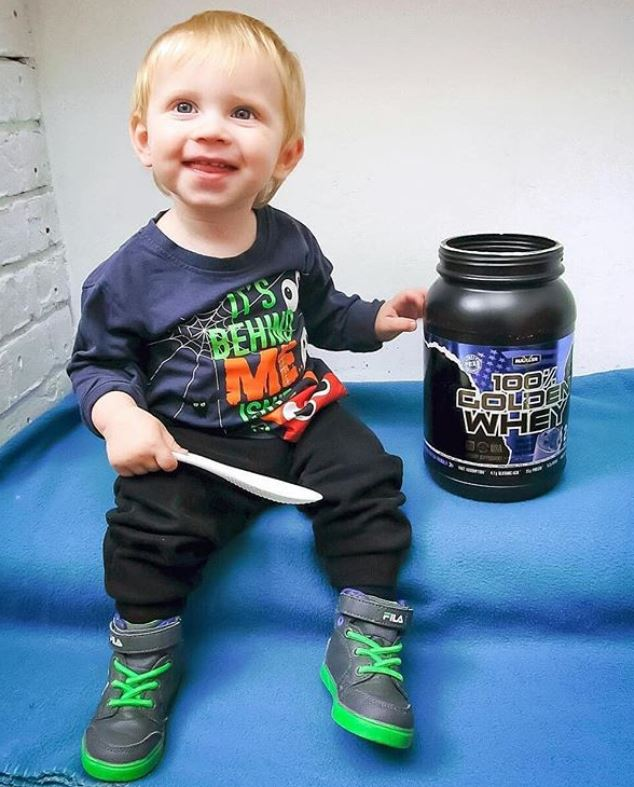 ii) Collagen: Maxler 100% Collagen Hydrolysate - All the way from Germany to Malaysia, Maxler 100% Collagen Hydrolysate derived from type I and II collagen which will promote overall health and beauty. Maxler Collagen made up of high-quality collagen peptides that are obtained from a natural source.
Type I types of Collagen promote hair, skin, nail and bone health. Collagen Types I increases elasticity of the skin and will directly minimizes wrinkles and allowing you to get your youthful glow on!

Type II is the form of collagen that promotes joint and cartilage health. By offering support for joints, this type of collagen can reduce the progression of arthritis!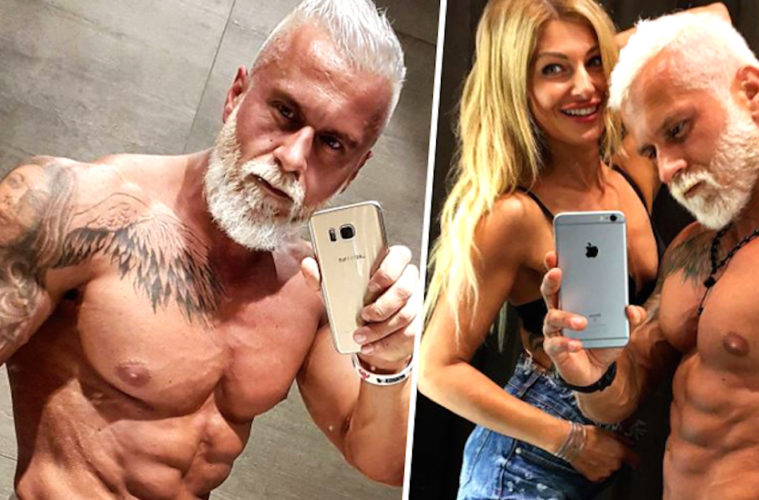 iii) Peanut butter - Poppin special homemade peanut butter which is a creamy and rich flavour in peanut butter fragrant. Poppin sure that the peanuts are precisely roasted with the distinct temperature before the peanuts are made it into an ultra-nutritious benefit filling captured in a punch.
iv) Cocoa powder - Poppin is proudly saying that we sourced from farm in Asia chocolate producer that committed to only healthy, sustainable and organic chocolate.This organic cocoa powder will ensure you get your sinfully luxurious antioxidant in.
What can you expected to get from this cute chocochips balls?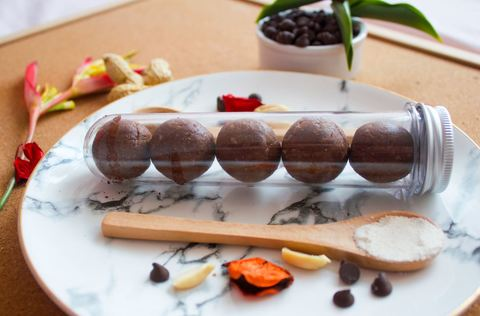 - Anti aging, boost metabolism and improves skin elasticity
- Cocoa chocolate with high protein and collagen enriched.
- Signature dry crumbly texture
- Go-to for pre and post workout snack , 20 cal a 'pop' with 3g of protein.
- Not too sweet nor overly bitter, just perfectly enough to make you crave for more chocolate indulgence quick fix
- Each tube contains 5 balls
Storage : Stored at room temperature. Can be kept up to more than a month if refrigerated.
| | |
| --- | --- |
| Calories per ball | 20 |
| Protein (g) | 3 |
| Carbs (g) | 3 |
| Fats (g) | 1 |
[20 cal ; C - 3g ; F - 1 g ; P - 3g]*
Proteinlab Malaysia will ensure that Poppin Chocochips flavor protein / energy ball maintain high standard of quality control before we deliver you.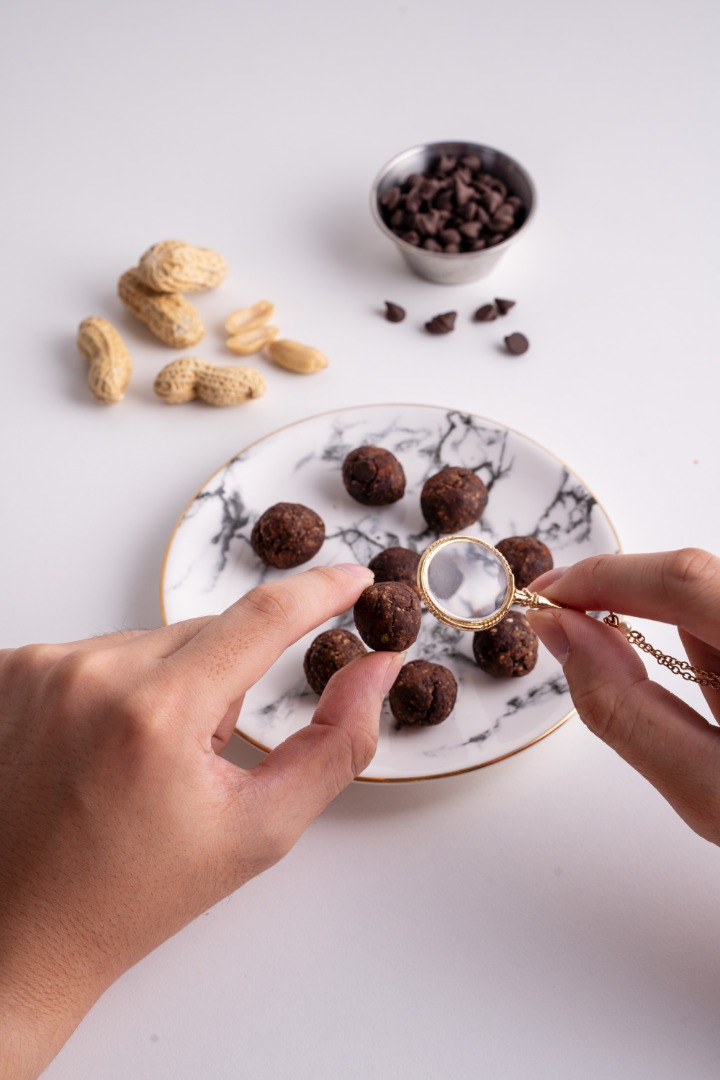 You can also keep the container for RM1 rebate for each Poppin Chocochips Flavor protein / energy ball.
---