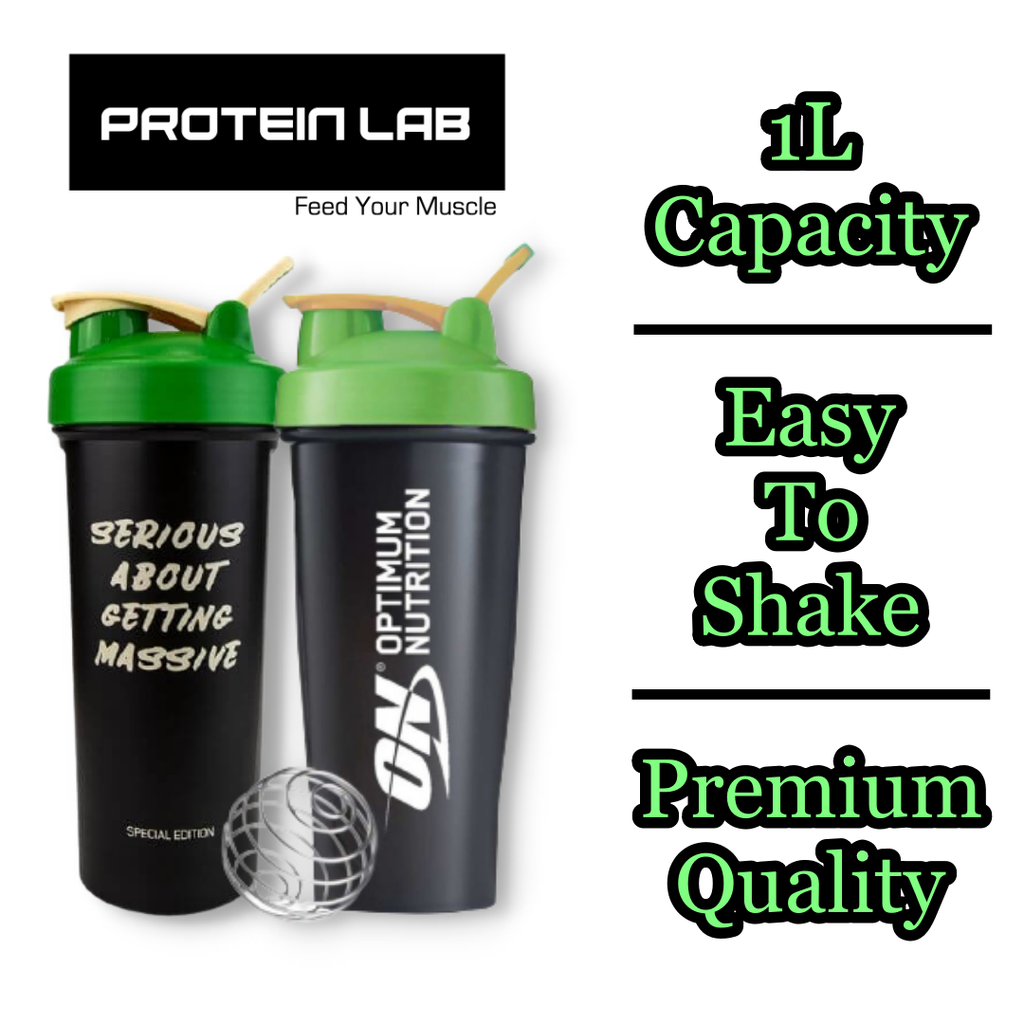 Optimum Nutrition (ON) Serious Mass Limited Edition PRO45 Shaker Bottle (1L/45oz)
ProteinLab sports supplement supplier/wholesaler Malaysia presents!
Optimum Nutrition (ON) Serious Mass Limited Edition PRO45 Shaker Bottle (1L/45oz)
Be safe and rest assured you are getting 100% authentic products at the lowest price when you purchase from ProteinLab Malaysia.
You can also like our Facebook for more promotion news at :
Or you can also follow Instagram for more nutrition tips: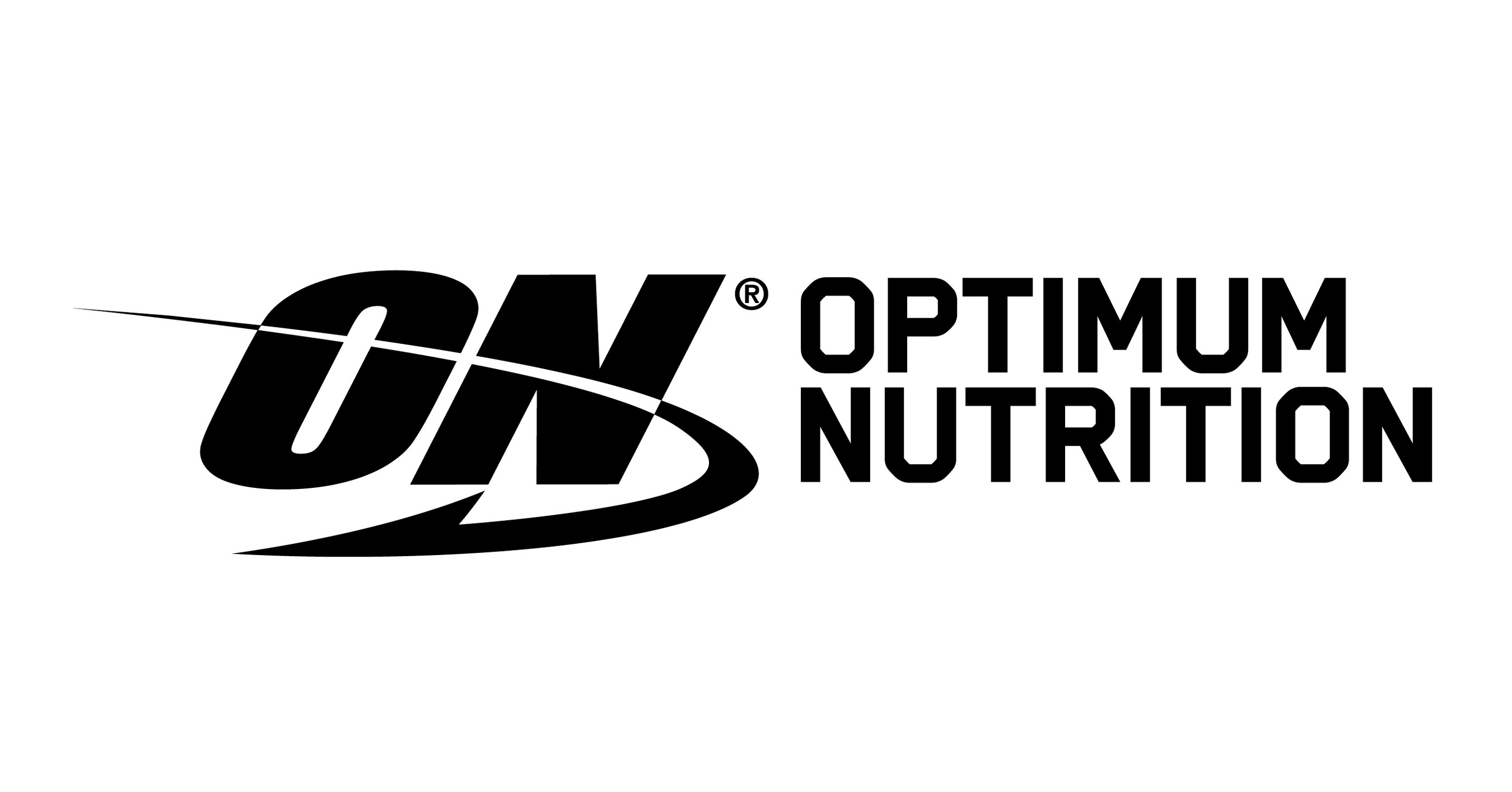 Optimum Nutrition (ON) Serious Mass Limited Edition PRO45 Shaker Bottle (1L/45oz)!
1.4-Litre or 45-ounce capacity (Note: measurements only go to 1Litre or 34 ounces)
50% heavier than the standard Blenderball, the 12-Gauge powers through thicker, higher-volume shakes which provide a smooth blend for mass gainers which required a massive amount of powder per serving size.
High-quality adjustable carry loop for added portability and SpoutGuard protects the spout from dirty gym fingers
Perfect for the thickest protein shakes, smoothies, pancake batter, and more
Dishwasher safe, BPA and phthalate-free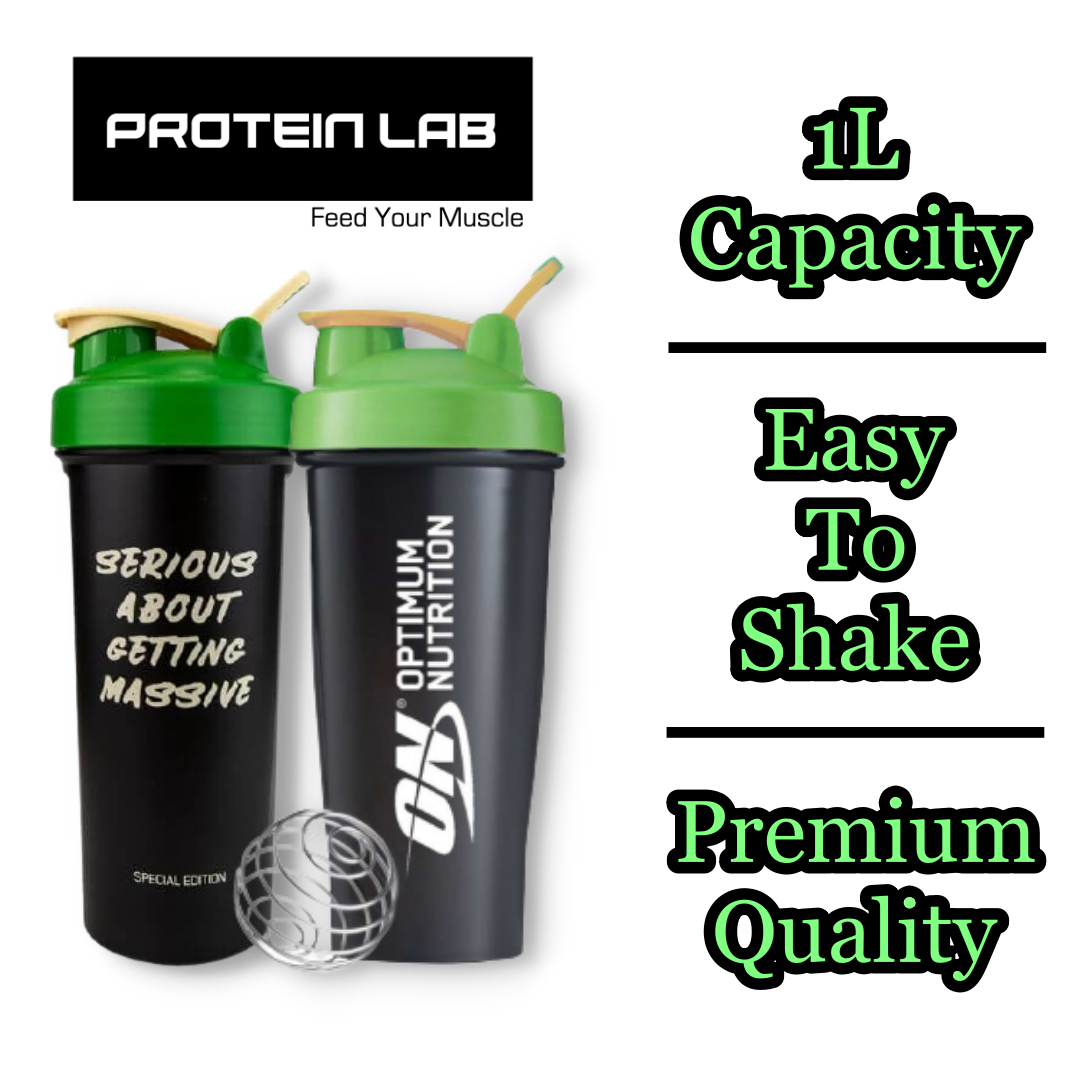 BlenderBottle is a household name for most gymgoers and for most veteran sports athletes — they were the first brands to include mixing balls specifically for supplements. Their classic loop-top option is one of the trustiest around. The lid is guaranteed to be leakproof, so there's no risk of dousing the gym bag with any spilled water and the handle makes it easy to carry with one finger.
Moreover, this shaker bottle is BPA-free and machine-washable, while the blending ball is made from surgical-grade steel.
We all know Optimum Nutrition is the best brand worldwide, thus we at optimum nutrition would only partner with the best authentic BlenderBottle shaker manufacturer to produce for you the highest quality shaker of Optimum Nutrition PROVEN Shaker Bottle 28oz.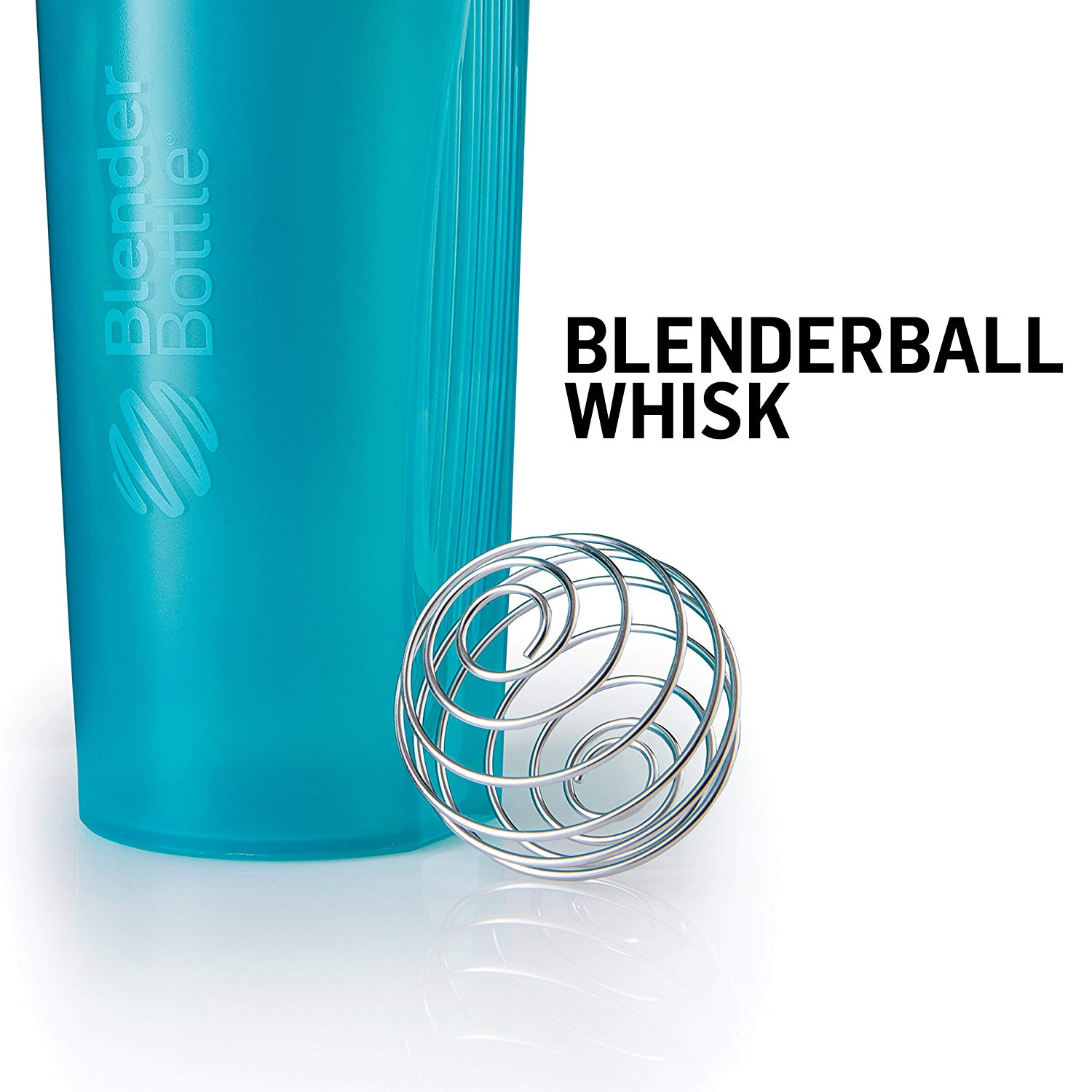 Ultimate Quality of Pro45 Shaker Bottle 1Litre (45oz)!
Look for the BlenderBall® whisk, found exclusively in BlenderBottle® brand shaker cups. With Pro45, it is thicker and with more volume in the shaker, when you see the ball, you know you have a BlenderBottle Pro 45 brand shaker. You also know you can count on a smooth shake for thick mass proteins shake.
Perfectly Smooth.
Say goodbye to lumpy protein shakes. Optimum Nutrition PROVEN using BlenderBottle® powerful mixing system uses the BlenderBall® wire whisk—found only in BlenderBottle® brand shakers—to deliver smooth protein and nutrition shakes with ease.
Tried. True. Totally Improved.
The new and improved Classic™ Optimum Nutrition PROVEN Shaker Bottle 28oz shaker gives our tried and true bottle an impressive overhaul with performance-focused innovation and modern style.
Spoutguard™.
The Optimum Nutrition PROVEN Shaker sports an updated lid featuring a more ergonomic carry loop and SpoutGuard™ to keep dirty gym fingers off the drinking surface.
Rounded Base.
Forgot to add liquid first? No sweat. The rounded base allows the BlenderBall® whisk to mix every last bit of powder.
Clip it, Loop It, Hang It.
Integrated with the StayOpen™ flip cap, the adjustable carry loop lets you hold more when your hands are full and offers a convenient place to attach keys while at the gym.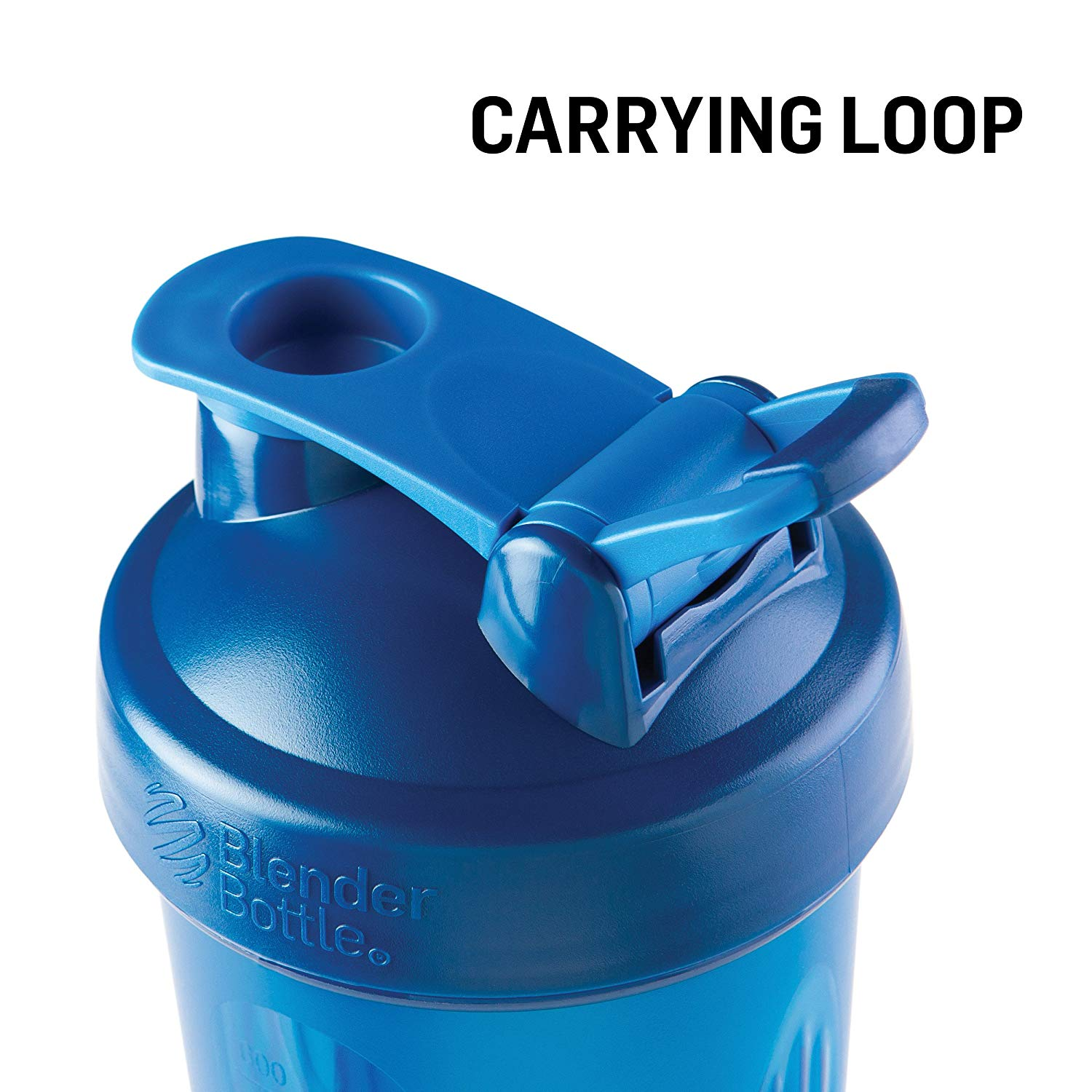 SHAKE, SHAKE...SHAKE YOUR PROTEIN.
With our exclusive ON shaker cups, mixing up even the largest and thickest protein or meal replacement shake is a snap. Each shaker cup has a portable 28oz capacity and a 3 ¼" opening at the top that makes adding full-size ice cubes a simple proposition. Last, but certainly not least, we're proud to say that our shaker is BPA-free and made in the USA.
INSTRUCTIONS FOR USE:
- ALL PARTS ARE TOP-RACK DISHWASHER SAFE.
- RINSE WITH WARM WATER IMMEDIATELY AFTER EACH USE.
- DO NOT MICROWAVE, FREEZE, OR BOIL.
- NOT FOR USE WITH HOT LIQUIDS.
---