Optimum Nutrition Cake Bites
ProteinLab sport supplement supplier / wholesaler malaysia presents!
Optimum Nutrition Cake Bites

Be safe and rest assure you are getting 100% authentic products at the lowest price when you purchase from ProteinLab Malaysia.
You can also like our Facebook for more promotion news at :
https://www.facebook.com/ProteinLabMalaysia/
Or youcan also follow instagram for more nutrition tip :
https://www.instagram.com/kevinn_fitnessfood/
HAVE YOUR CAKE AND PROTEIN TOO
Cake Bites is an anytime snack for active adults looking for tasty new ways to get quality protein. With these deliciously whipped bite-sized cakes, any day can feel like a cheat day. We're sure you'll also appreciate the grab and go convenience of each individually wrapped 3-cake serving.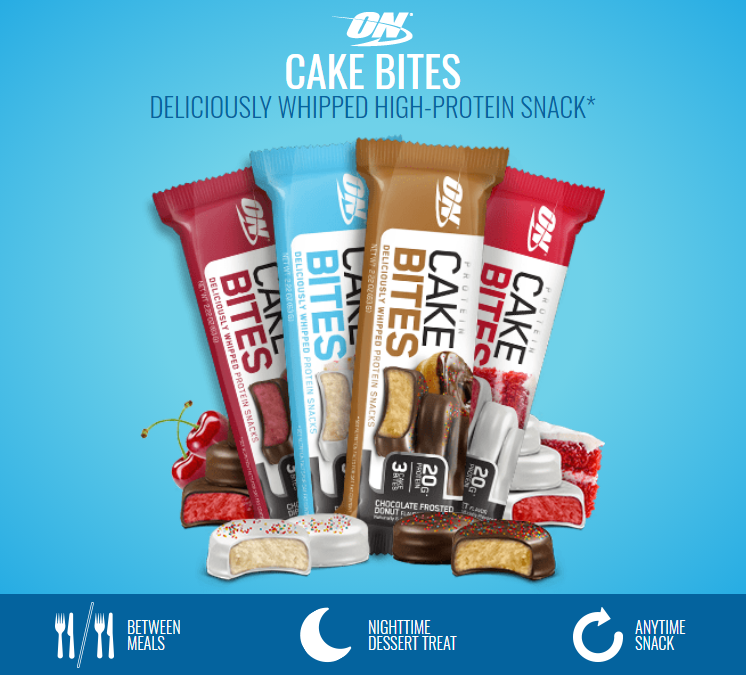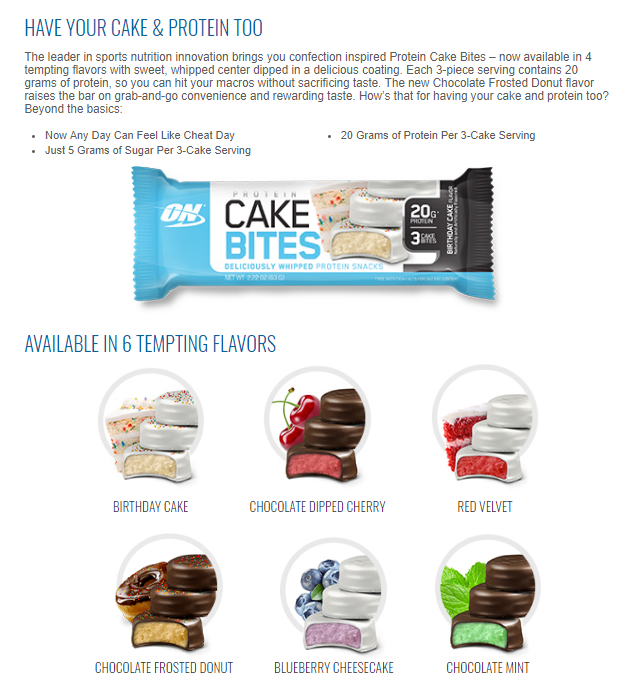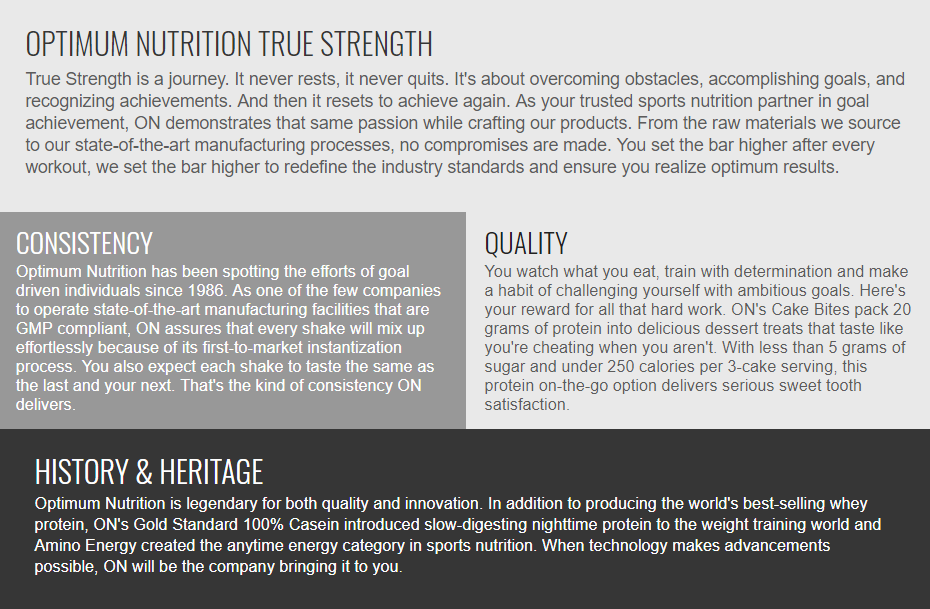 Deliciously Whipped Anytime Protein Snack
Rich Frosted Coating
Less Than 250 Calories Per Serving
4 to 5 Grams of Sugar Per Serving
3 Cake Bites Per Serving
---