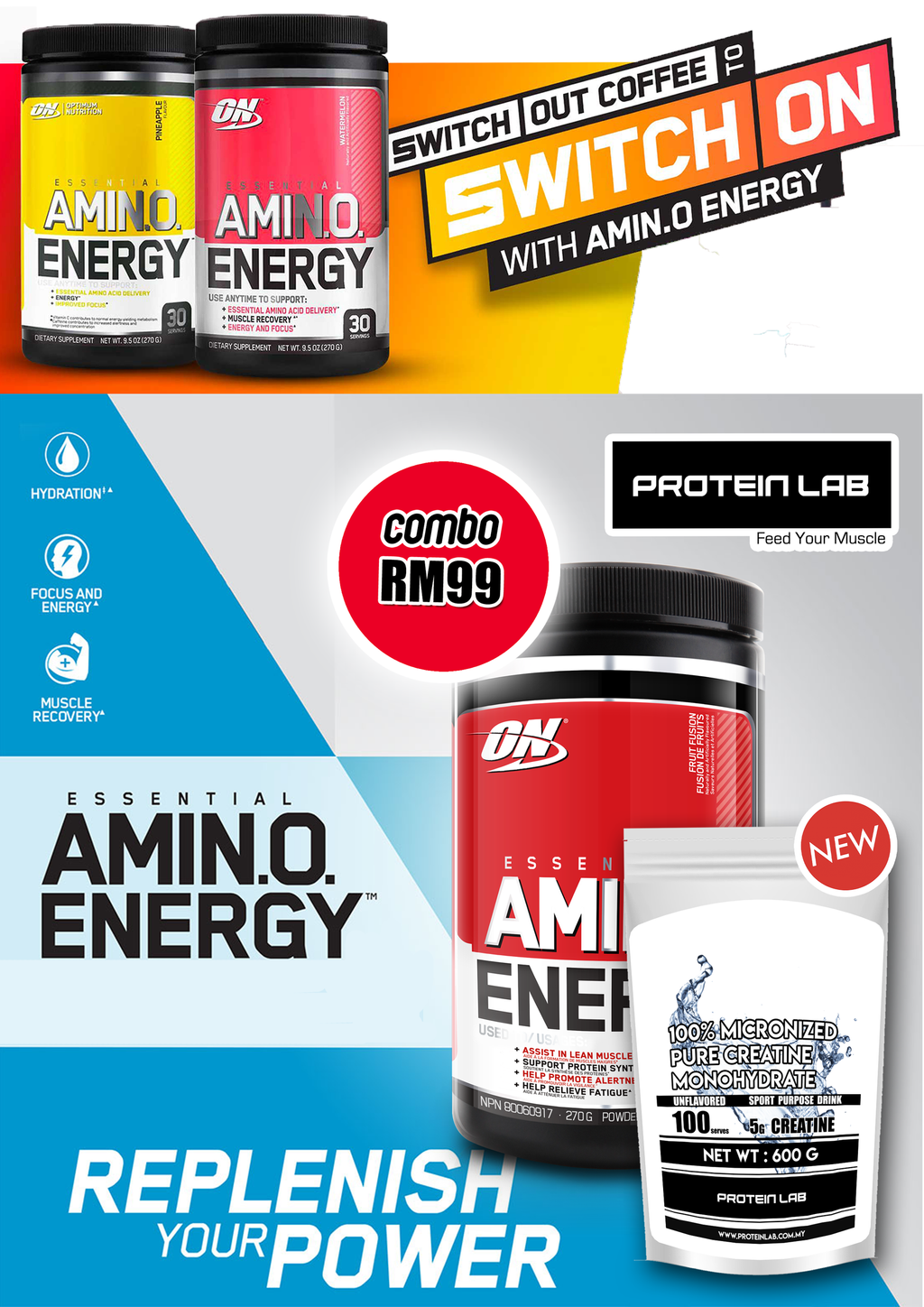 Optimum Nutrition Amino Energy Assorted Flavor (30 Servings) + ProteinLab Creatine Monohydrate Micronized 600g
ProteinLab sport supplement supplier / wholesaler malaysia presents!
Optimum Nutrition Amino Energy Assorted Flavor (30 Servings) + ProteinLab Creatine Monohydrate Micronized 600g!
Be safe and rest assure you are getting 100% authentic products at the lowest price when you purchase from ProteinLab Malaysia.
You can also like our Facebook for more promotion news at :
Or you can also follow instagram for more nutrition tip :
Essential AMINO Energy Overview
Optimum Nutrition's Essential Amino Energy is a revolutionary new 2-in-1 muscle building and energy-boosting supplement. It's extremely versatile in its ability to be used as a pre-workout drink, intra-workout drink or as an anytime muscle building energy booster. It contains all the essential amino acids with extra taurine, l-glutamine, l-leucine and beta-alanine. The energy boost is from all natural green tea and green coffee extract and helps to stimulate both body and mind, revving the metabolism while simultaneously priming the muscle cells to receive the aminos.

ON's Amino Energy is commonly used first thing in the morning to provide essential amino acids to muscle cells and stimulate the metabolism with natural caffeine. If you like to workout in the morning, try taking 2-4 scoops of Amino Energy 30 minutes before you start working out for an extra kick and muscle building boost. Amino Energy is also popular as a pre-workout supplement for those who like to work out later at night and want the benefits of a pre-workout drink without the overload of stimulants. With Amino Energy you get the best of both worlds, burning fat with natural thermogenics and building muscle with high quality amino acids.

Essential AMIN.O. Energy Description from OPTIMUM NUTRITION

Everybody wants a lean muscular physique. Like anything worth having, wanting it isn't enough. You have to commit to a rigorous diet and training program that will tax your strength mentally as well as physically. To help satisfy these demands, ON's Essential Amino Energy combines an optimal ratio of rapidly absorbed free form amino acids- including muscle building BCAAs and arginine for more intense vascular pump - with natural energizers, beta Alanine, and N.O. boosting ingredients to help you reach your next level. And at just 10 calories per serving it makes a big impression without denting your diet. Mix up Essential Amino Energy by itself - or stack it with your favorite powdered supplements - anytime you want to dial up mental focus, physical energy, N.O. production and recovery support.
Directions For Essential AmiN.O. Energy:
Mix two scoops of ESSENTIAL AMINO ENERGY in 10-12 oz of cold water.
FOR AN AMINO ACID BOOST: Consume one or more servings first thing in the morning and/or between meals. FOR PRE-WORKOUT ENERGY: Take 1-3 servings 20-30 minutes before training. FOR POST-WORKOUT RECOVERY: Take 1-2 servings immediately after training.
TIPS: ESSENTIAL AMINO ENERGY contains 50 mg of caffeine per scoop, so do not consume after 5:00 PM if you have difficulty sleeping. ESSENTIAL AMINO ENERGY also contains beta-Alanine and may cause a temporary tingling sensation on your skin. This is normal. With continued use, the intensity of the sensation will decrease or disappear.
Warnings: KEEP OUT OF REACH OF CHILDREN. Check with a qualified health care professional before taking this product if you are pregnant or nursing a baby, under 18 years of age, have any known or suspected medical conditions, and/or if you are taking any prescription or OTC medications.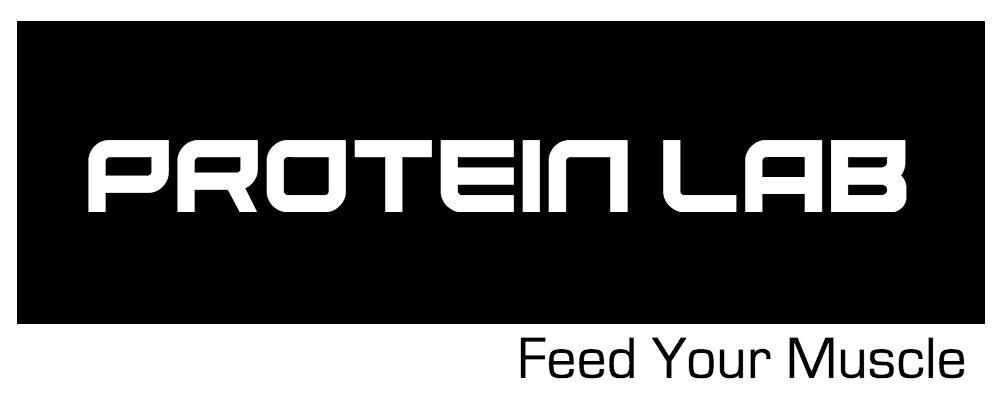 Creatine is a nitrogenous organic acid that occurs in vertebrates. Approximately 95% of the Creatine in the body is located in skeletal muscle cells.
Creatine is a natural supplement used to boost athletic performance
It's not only safe to use but also one of the world's most popular and effective supplements for building muscle and strength
These cells can store more Creatine than what you normally get from your daily diet and is synthesized by the body. By supplementing your diet with Creatine, your muscles will retain more Creatine. Creatine in a 3 g daily dose is scientifically proven to increase performance in successive burst of short-term, high intensity exercise like weight training and interval cardio.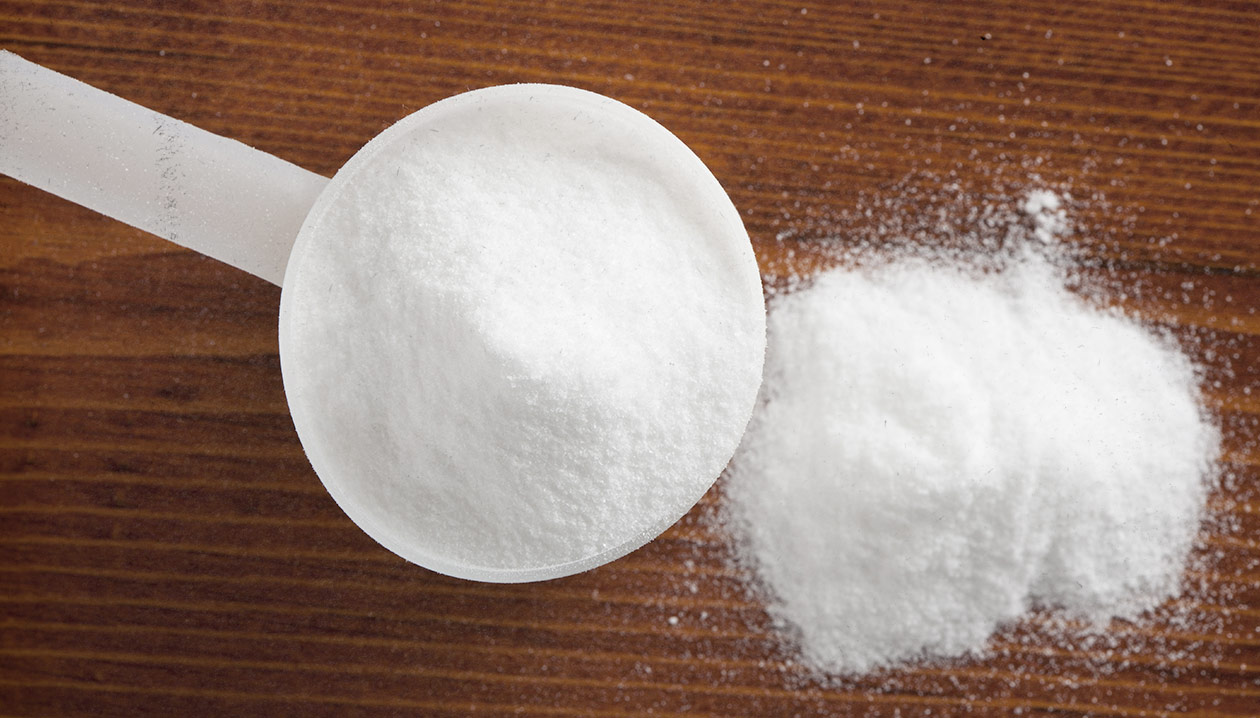 Advantage of micronized creatine
Micronized creatine is milled into a very fine powder. This helps it mix faster and stay dissolved. Other form of creatine powder on the other hand can take several minutes of stirring to dissolve and doesn't tend to stay that way once you stop. This leads to a lot of it stuck to your glass after it's empty. Using the micronized form allows you to easily mix and drink your creatine in seconds without any hassle or waste.
1. Helps Muscle Cells Produce More Energy

Creatine supplements increase your muscles phosphocreatine stores. Phosphocreatine helps with the formation of new ATP, the key molecule your cells use for energy and all basic functions of life.Creatine supplements increase your phosphocreatine stores, allowing you to produce more ATP energy to fuel your muscles during high-intensity exercise. During exercise, ATP is broken down to produce energy.

2. Supports Many Other Functions in Muscles

Creatine is a popular and effective supplement for adding muscle mass. It can alter numerous cellular pathways that lead to new muscle growth. For example, it boosts the formation of proteins that create new muscle fibers. It can also raise levels of IGF-1, a growth factor, which promotes an increase in muscle mass

3. Improves High-Intensity Exercise Performance

Creatine's direct role in ATP production means it can drastically improve high-intensity exercise performance
Creatine improves numerous factors, including :

Strength
Ballistic power
Sprint ability
Muscle endurance
Resistance to fatigue
Muscle mass
Recovery
Brain performance

4. Speeds Up Muscle Growth

Creatine is the world's most effective supplement for adding muscle mass. Taking it for as few as 5–7 days has been shown to significantly increase lean body weight and muscle size.
This initial rise is caused by increased water content in your muscles. Over the long term, it also aids in muscle fiber growth by signaling key biological pathways and boosting gym performance.

5. May Lower Blood Sugar Levels And Fight Diabetes

Research suggests that creatine supplements may lower blood sugar levels by increasing the function of GLUT4, a transporter molecule that brings blood sugar into your muscles.
A 12-week study examined how creatine affects blood sugar levels after a high-carb meal. People who combined creatine and exercise were better at controlling blood sugar levels than those who only exercised/

6. Can Improve Brain Function

Creatine plays an important role in brain health and function. Research demonstrates that your brain requires a significant amount of ATP when performing difficult tasks
Supplements can increase phosphocreatine stores in your brain to help it produce more ATP. Creatine may also aid brain function by increasing dopamine levels and mitochondria function

7. May Reduce Fatigue and Tiredness

Creatine supplements may also reduce fatigue and tiredness
Creatine can reduce symptoms of fatigue and tiredness by providing your brain with additional energy and increasing dopamine levels.

8. Safe and Easy to Use

Along with creatine's diverse benefits, it is also one of the cheapest and safest supplements available.
It's been researched for more than 200 years, and numerous studies support its safety for long-term use. Clinical trials lasting up to five years report no adverse effects in healthy individuals

At the end of the day, creatine is an effective supplement with powerful benefits for both athletic performance and health.
It may boost brain function, fight certain neurological diseases, improve exercise performance and accelerate muscle growth.
Try adding this ProteinLab brand creatine to your supplement regimen to see if it works for you.
---