Never Give Up Yoga Mat
ProteinLab sport supplement supplier / wholesaler malaysia presents!
Never Give Yoga Mat!
Be safe and rest assure you are getting 100% authentic products at the lowest price when you purchase from ProteinLab Malaysia.
You can also like our facebook for more promotion news at :
Or you can also follow instagram for more nutrition tip :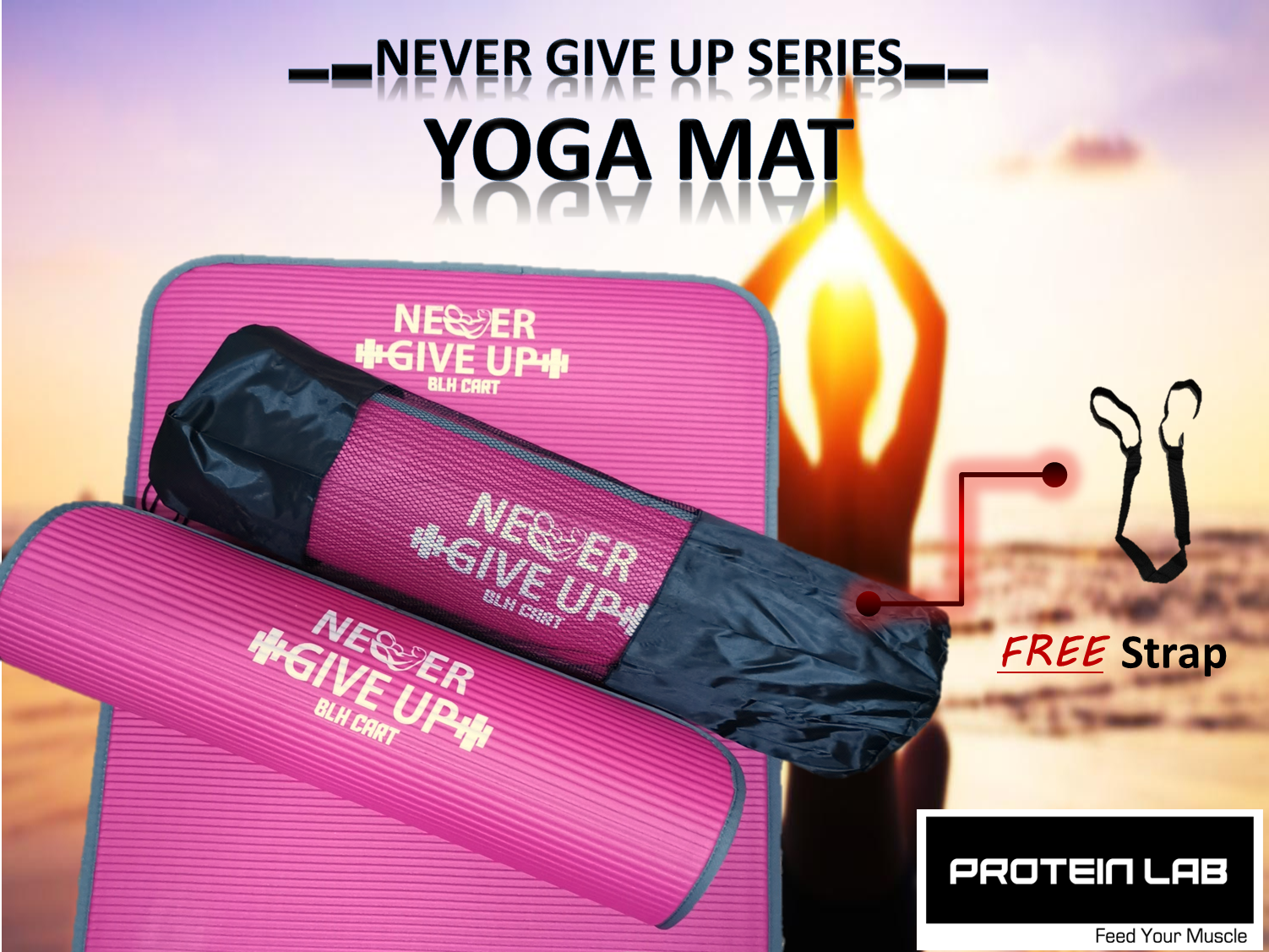 The Never Give Up Yoga Mat is a Yoga Mat that comes with a Yoga Mat Netting Bag & Free Strap. For easy grabbing onto the bag.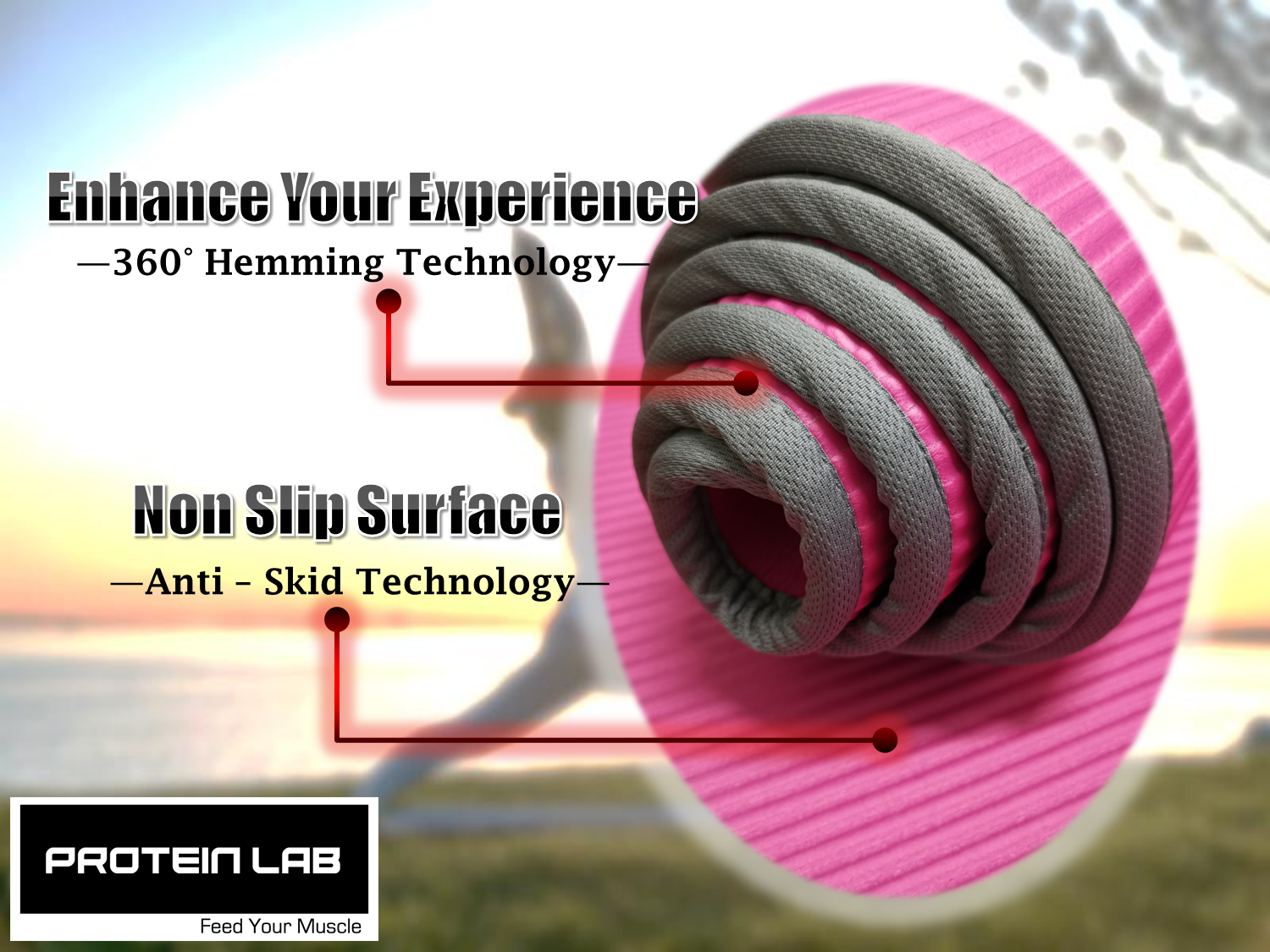 The Yoga mat we sell can Enhance your experience with the 360° Hemming Technology. Hemming is the process in which the edge is rolled flush to itself, while a seam joins the edges of two materials. Hems are commonly used to reinforce an edge, hide burrs and rough edges, and improve appearance. We've also made it a non-slip surface with the Anti-Skid Technology so that when you may be in a tough post like for example the "Forearm-Stand Scorpion Pose"
As shown above, you will not Slip from the Yoga Mat with the Anti-Skid.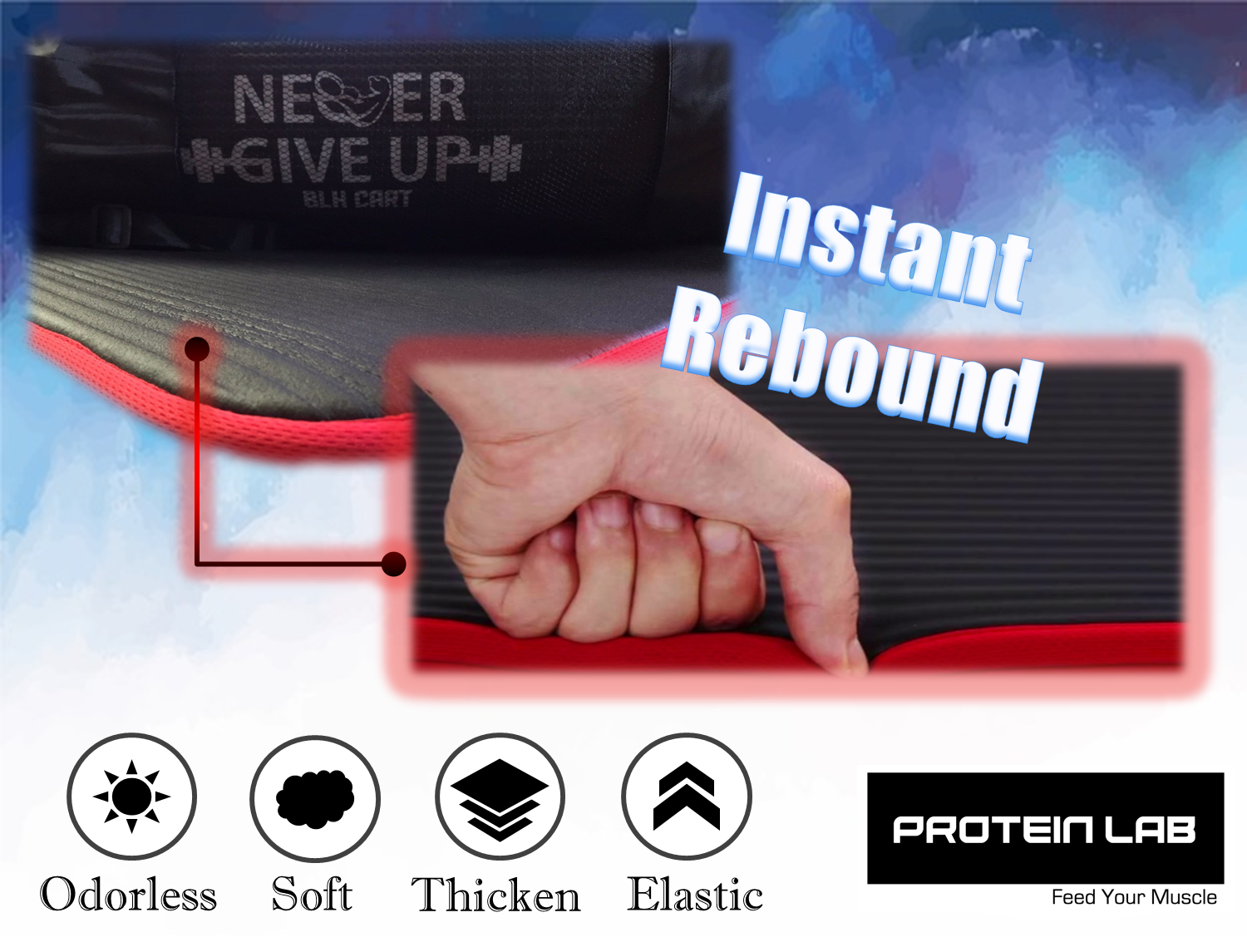 With the Instant rebound, the Yoga Mat can last longer than most Yoga Mat. It is Odorless to prevent any bad smell, Soft & comfortable. It thickens so that it has more elasticity.
Size
Long: 183 cm

Width: 61 cm
Thick: 10 mm
Suitable for all yoga poses
---