Muscletech Hydroxycut Hardcore Elite Sport 70 Caps
ProteinLab sport supplement supplier / wholesaler malaysia presents!
Muscletech Hydroxycut Hardcore Elite Sport 70 Caps
Be safe and rest assure you are getting 100% authentic products at the lowest price when you purchase from ProteinLab Malaysia.
You can also like our facebook for more promotion news at :
Or you can also follow instagram for more nutrition tip :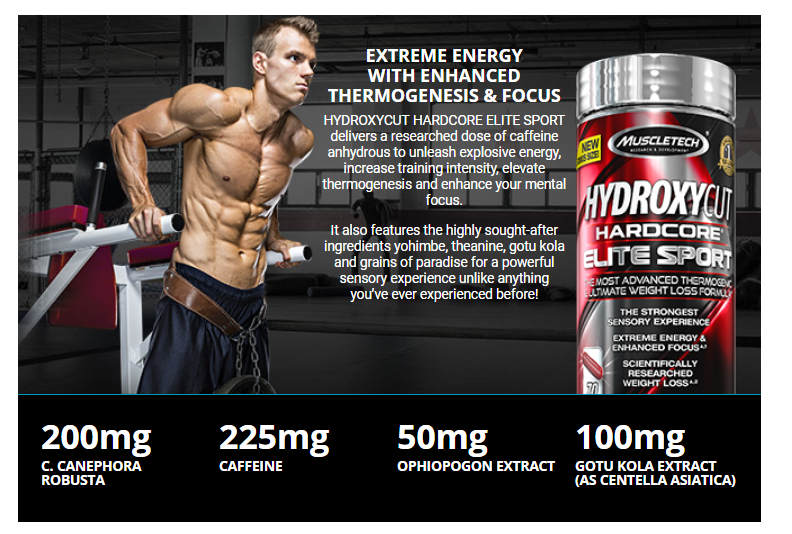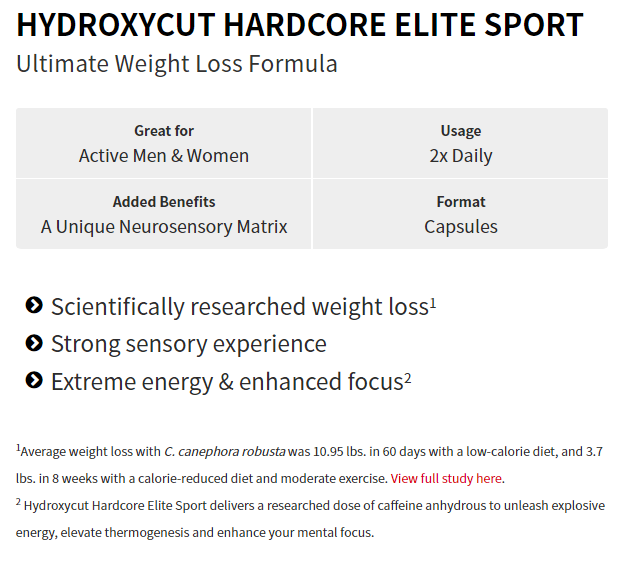 One-of-a-Kind Formula
Hydroxycut Hardcore® Elite Sport delivers a researched dose of caffeine anhydrous to unleash explosive energy, increase intensity, elevate thermogenesis and enhance your mental focus. It also features the highly sought-after ingredients yohimbe, theanine, gotu kola and grains of paradise, which contribute to a powerful sensory experience unlike anything you've ever seen before!
Extreme Energy from the Very First Dose
Hydroxycut Hardcore Elite Sport is powered by a key weight loss ingredient that has been scientifically studied in not one, but two studies.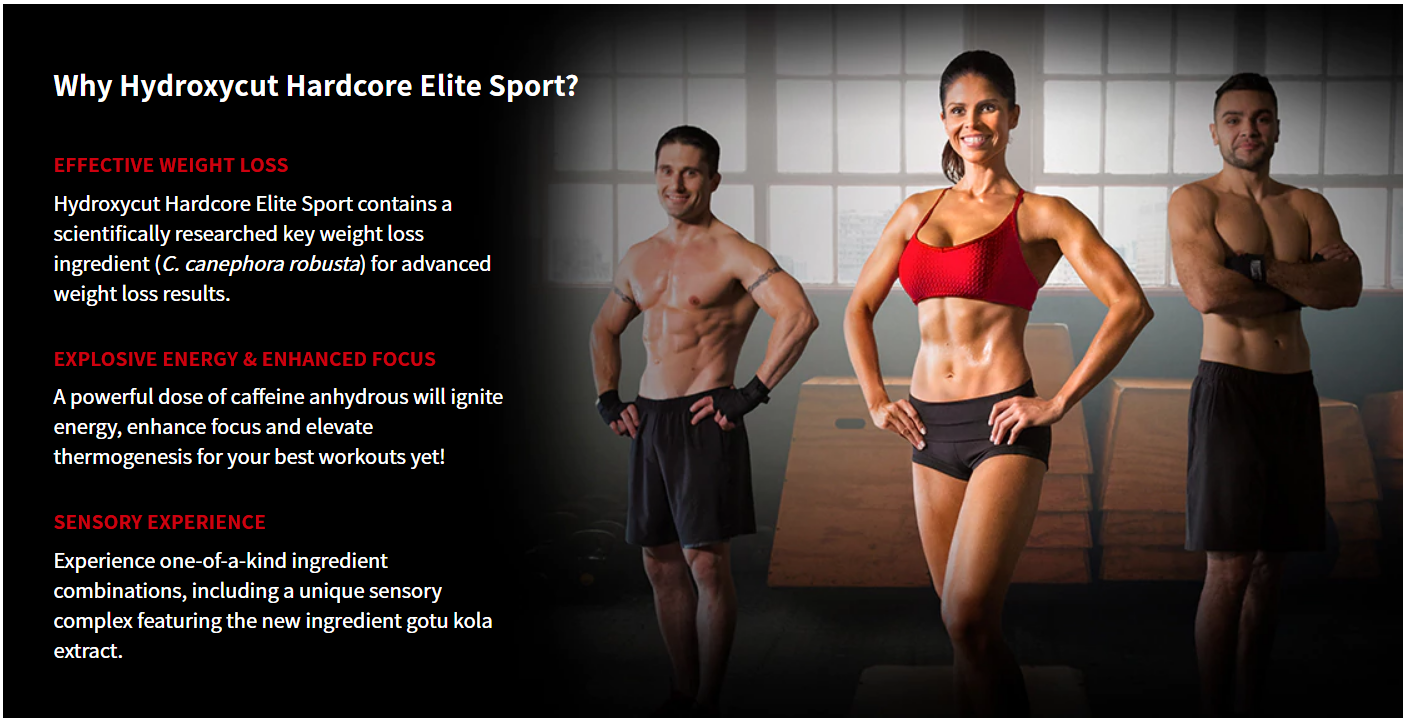 Here are the top ingredients in Hydroxycut Hardcore Elite Sport:
• Caffeine Anhydrous – Hydroxycut Hardcore Elite Sport has you covered with a powerful dose of caffeine anhydrous to ignite energy, enhance focus, boost your metabolism and enhance thermogenesis.


• L-Theanine – This is an amino acid extracted from tea leaves. L-theanine works by raising alpha waves and increasing neurotransmitters, enabling a calming effect without any detrimental effects on mental performance. It turns out L-Theanine can help rev up your mental engine before, during, and after a hard training session at the gym.


• C. Canephora Robusta extract – C. canephora robusta beans are premium coffee beans that have not yet been roasted and, as a result, have a high level of chlorogenic acid. Hydroxycut uses a robusta coffee extract that has been produced to supply a standardized dose with 45% chlorogenic acid. Chlorogenic acid can help promote weight loss. Subjects taking the key ingredient in Hydroxycut® (C. canephora robusta) for 60 days lost an average of 10.95 lbs. versus the placebo group, which lost an average of 5.40 lbs. Both groups followed a low-calorie diet. In a separate 8-week study, subjects taking C. canephora robusta lost an average of 3.7 lbs. versus the placebo group, which lost 1.25 lbs. Both groups followed a calorie-reduced diet and performed moderate exercise.
• Ophiopogon extract – Ophiopogon is valued for its strong constituents that boost the body's overall immunity. The plant contains strong antibacterial properties that fend off various pathogens such as Escherichia coli. The herb is also known to promote the phagocytosis of reticuloendothelial system, improve white blood cell count, and enhance the immune function.

Ophiopogon contains the following constituents:
Amino Acids
Beta-sitosterols
Copper
Flavonoids
Glucosides
Homoisoflavonoids
Iron
Potassium
Ruscogenin
Saponins
Stigmasterol
Zinc
• Yohimbe Extract – Yohimbe is used as a dietary supplement for impotence, athletic performance, weight loss, chest pain, high blood pressure, diabetic neuropathy, and more. Yohimbine's ability to block the alpha-2 adrenergic receptors located in fat cells could, in theory, lead to increased fat loss and weight loss.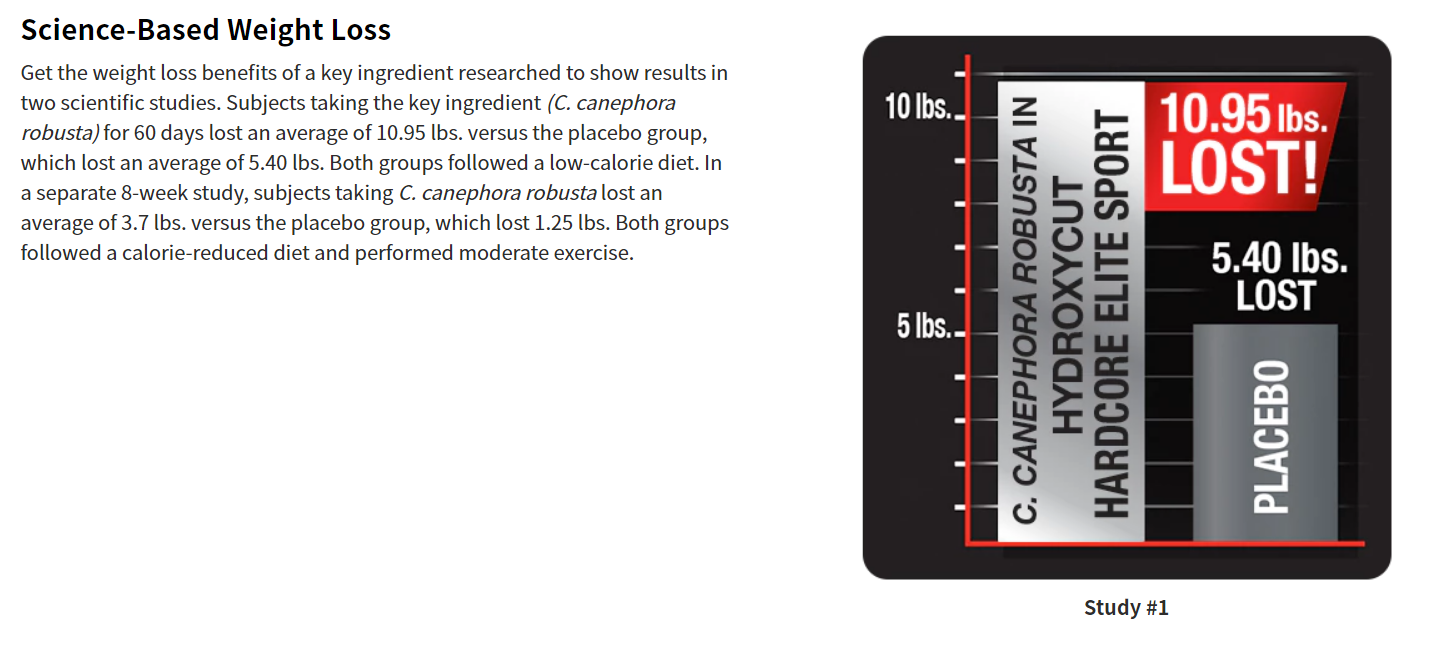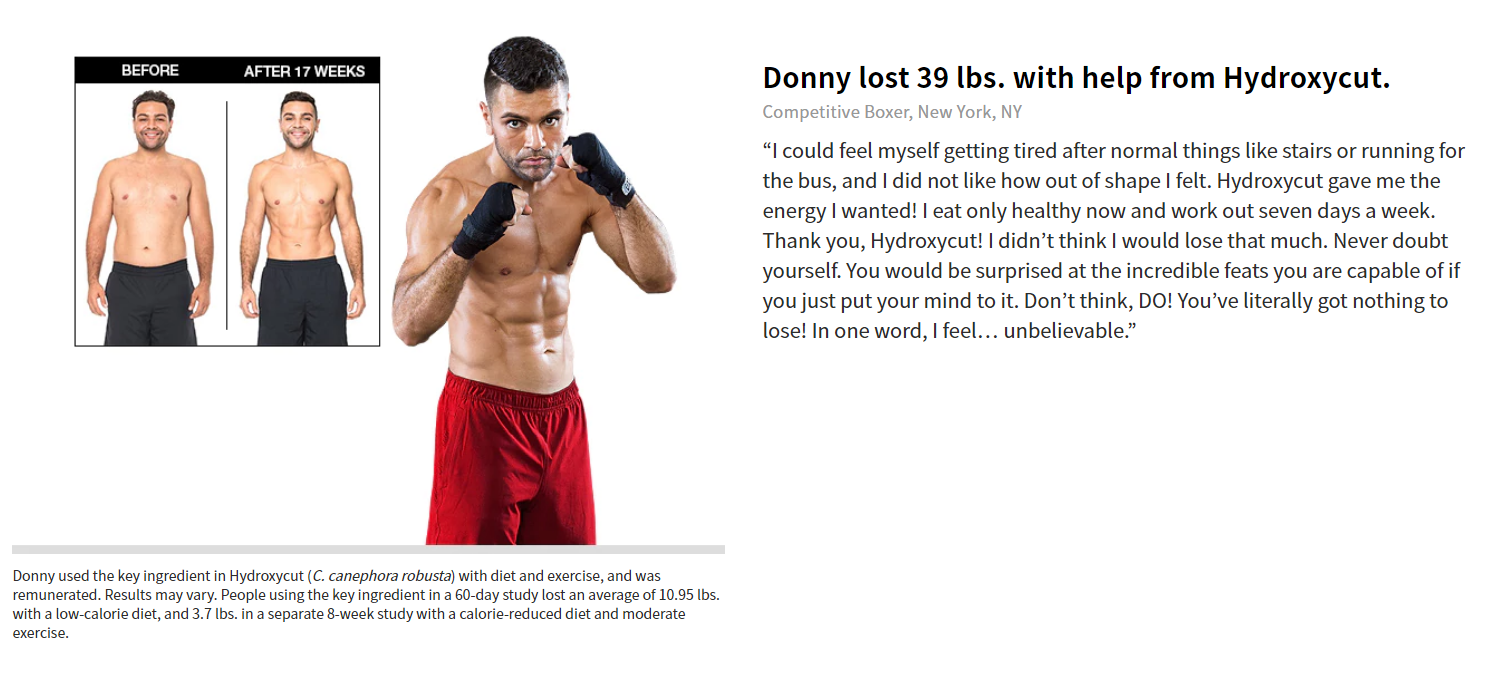 ---