MMX Muscle Metabolix DEXE BRN-XR 30 Servings
ProteinLab sport supplement supplier / wholesaler malaysia presents!
MMX Muscle Metabolix DEXE BRN-XR 30 Servings
Be safe and rest assure you are getting 100% authentic products at the lowest price when you purchase from ProteinLab Malaysia.
You can also like our Facebook for more promotion news at :
Or you can also follow instagram for more nutrition tip :

● MMX DEXE BRN-XR - WORLD-LEADING STRONGEST FAT BURNER ●
Muscle metabolix Dexe BRN-XR is an world-leading fat burner supplement that was specifically formulated to burn your body fat to whole new level, increase your stamina & energy, exerts a powerful appetite suppressing effect. It further ignites an extreme feeling of energy and alertness that will keep you going for hours. Take note that its an intense product: A fat destroyer unlike anything else.
WHY DO YOU NEED MMX DEXE BRN-XR?
Imported from USA for the Highest Quality
Active Ingredient that really help burn your fat
30 servings that can last for 30 days!
Increase your STAMINA & ENERGY
Greatly help in reducing your appetite!
Price are so reasonable with powerful result than other fat burner!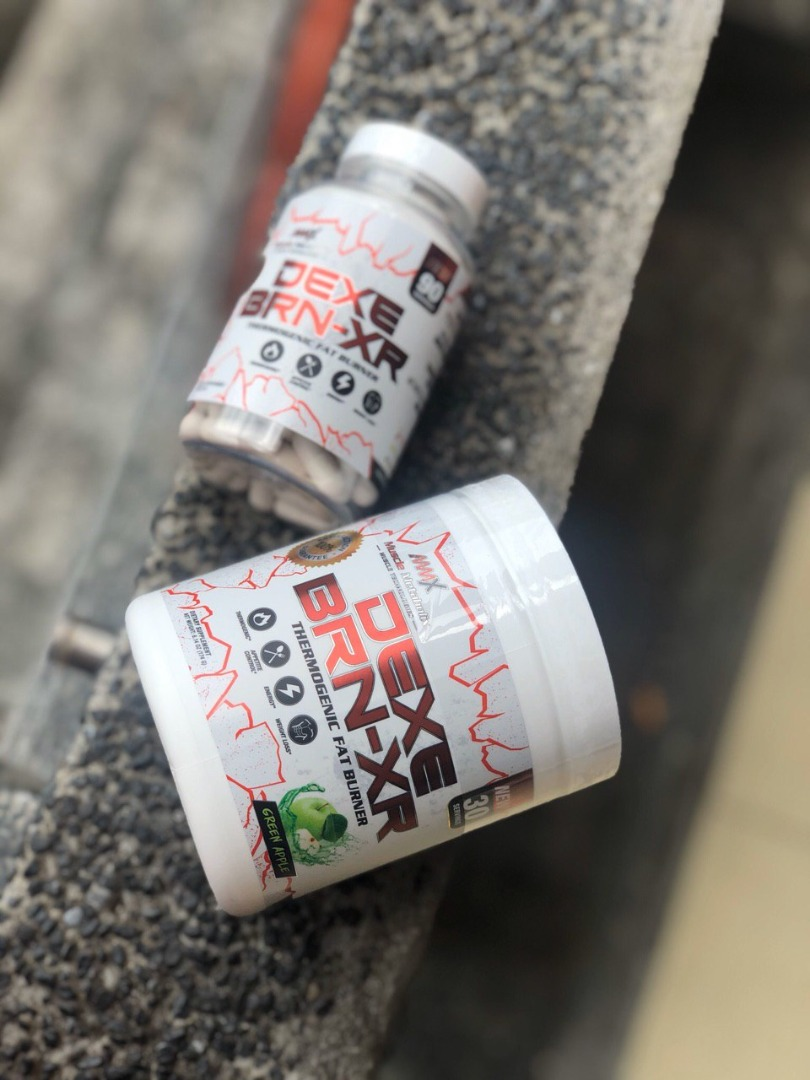 These are the strong point ingredient inside MMX DEXE BRN XR that'll make huge different than other fat burner!
Yohimbe Extract
Accelerate weight loss
Reduce Fatigue
Improve atheletic performance
L-Carnitine / Gamma-butyrobetaine Ethyl Ester / Grain Of Paradise
The L-Carnitine blend includes superior forms of L-Carnitine that have been shown to promote brain function, recovery from exercise, an increase in muscle carnitine levels and a healthy cardiovascular system. Also includes Gamma butyrobetaine to support your body's own L-Carnitine production and Grains of Paradise to support thermogenesis.
Grain of paradise is a spice native to West Africa that is standardized for its active ingredient 6-Paradol. Researchers have discovered that supplementation with Grains of Paradise standardized for 6-Paradol can promote increases in energy expenditure and trigger thermogenesis from fat tissue. Due to no interactions with the nervous system it does not cause excitability or desensitization,
Caffeine Anhydrous
Enhance concentration levels, alertness & focus
Help reduce appetite, acting as a broncodilator
Warning
Check with a qualified healthcare professional before taking this product. Do not use if you are pregnant, nursing, under the age of 18, have any known medical conditions, and/or if you are taking any prescription or over the counter medication. Do not exceed the recommended dose. To avoid sleepiness, do not consume within 6 hours before bedtime. Discontinue use and contact a healthcare professional immediately if you experience rapid heart beat, dizziness, severe headache, or shortness of breath. KEEP OUT OF REACH OF CHILDREN.
---