MMX Metabolix Whey 6lbs
ProteinLab sport supplement supplier / wholesaler malaysia presents!
MMX Metabolix Whey 6 lbs!
Be safe and rest assure you are getting 100% authentic products at the lowest price when you purchase from ProteinLab Malaysia.
You can also like our Facebook for more promotion news at :
Or you can also follow instagram for more nutrition tip :
METABOLIX WHEY great tasting premium whey protein that delivering 27 grams of fast and slow acting proteins in each serving with and added Digestive Enzyme Blend for maximum absorption. Utilizing 4 different protein sources and naturally supplying both essential and non-essential amino acids (Including over 5 grams of BCAAs per serving),
It added digestive enzyme blend that contain a mixture of enzymes, such as proteolytic enzymes (needed to digest protein), lipase (needed to digest fat), and amylase (needed to digest carbohydrates).
METABOLIX WHEY supports muscle growth, protein synthesis, and overall muscle recovery. Perfect first thing in the morning, between meals, post workout, and before bed.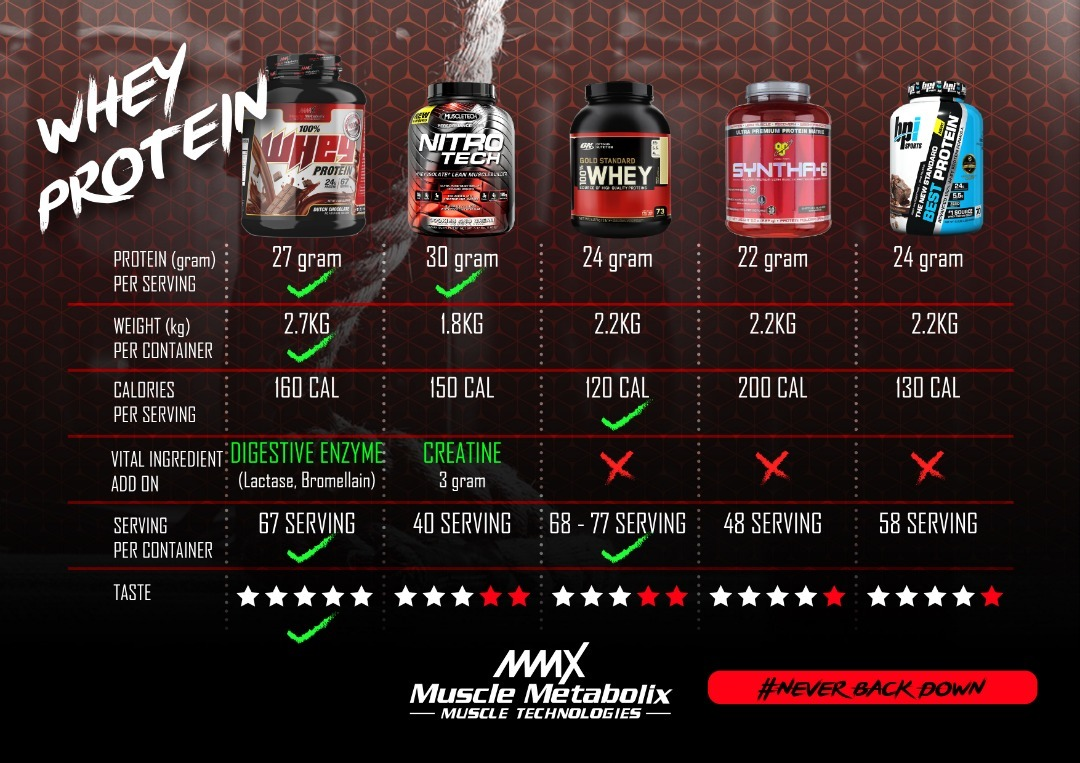 27g Protein per serving
Added Digestive Enzymes
No Added Sugar
Over 5g of BCAAs per serving
Amazingly Smooth Taste
Mixes Instantly
Direction For Use
As a dietary supplement, mix 1 serving (1 scoop) in 8-10oz. of cold water or skim milk. For best results, use between meals, post workout, or any other time during the day, 2-4 times per day for a minimum of 8 weeks for best results.
---