MMX Metabolix Mass (13LBS)
ProteinLab sports supplement supplier/wholesaler Malaysia presents!
MMX Metabolix Mass 13lbs!
Be safe and rest assured you are getting 100% authentic products at the lowest price when you purchase from ProteinLab Malaysia.
You can also like our Facebook for more promotion news at :
Or you can also follow Instagram for more nutrition tips: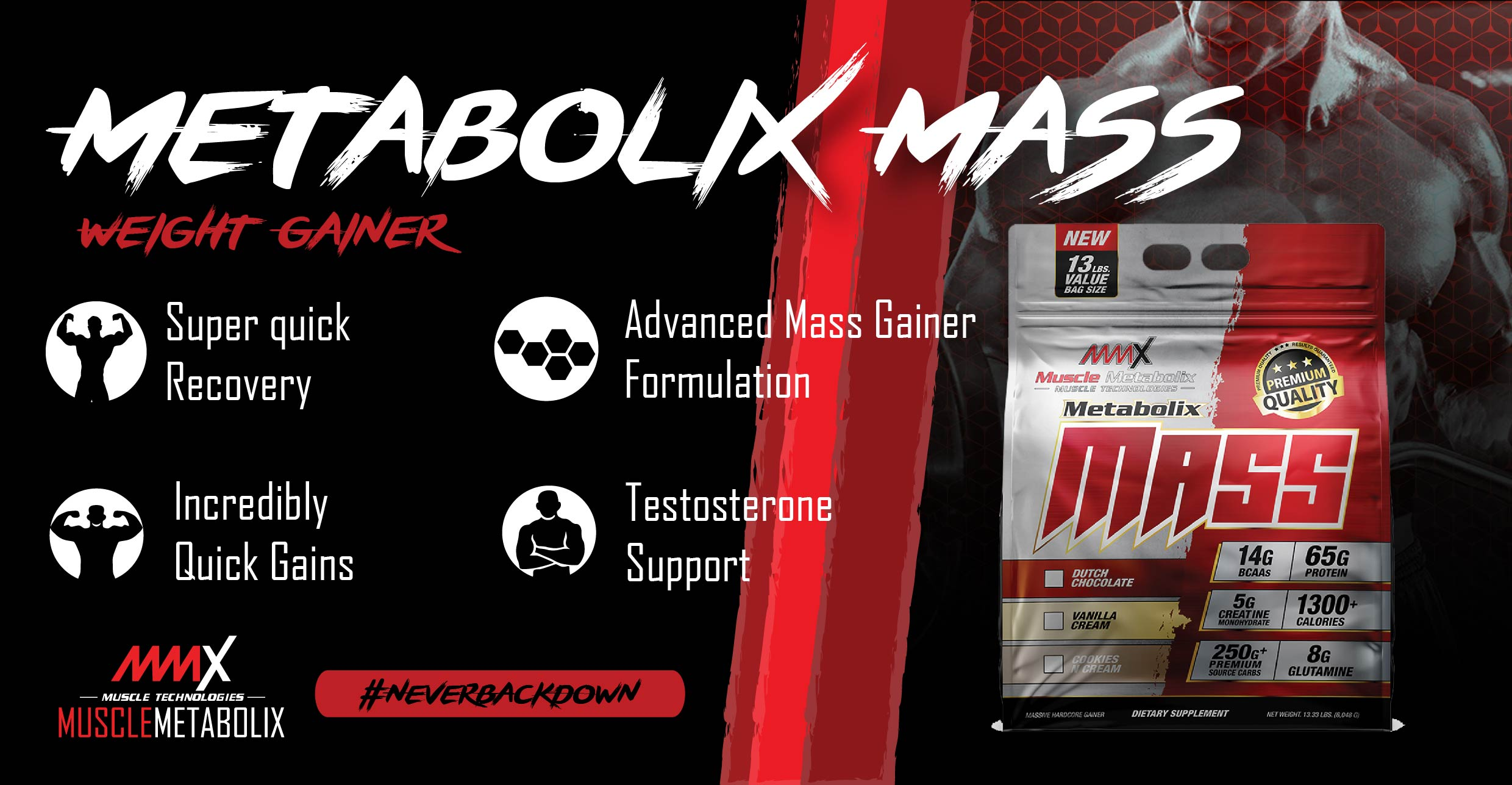 MMX METABOLIX MASS 13 LBS – WORLD-LEADING POWERFUL WEIGHT GAINER
Push your muscle mass to a whole new level with the most effective and powerful weight gainer available today! Get ready to stand out in the crowd with your huge muscle mass!
To get truly huge, you need big calories with high-quality protein, a superior quality source of carbs, and more. Metabolix Mass is designed specifically to push your muscle mass gains to the next level.
The ideal macro-nutrient profile in Metabolix Mass is perfect for bodybuilders and other athletes who are looking to build muscle and increase strength without adding extra fat to their physique. Reap the rewards of all your hard work in the gym – Metabolix Mass has everything you need to bulk up, pack on muscle, smash through strength plateaus and make the kind of mass gains you've never experienced before!
Metabolix Mass features 65g of high-quality blended time-release protein, 250g of premium carbs, 5g creatine, 8g glutamine, and an overloading 14g of BCAAs.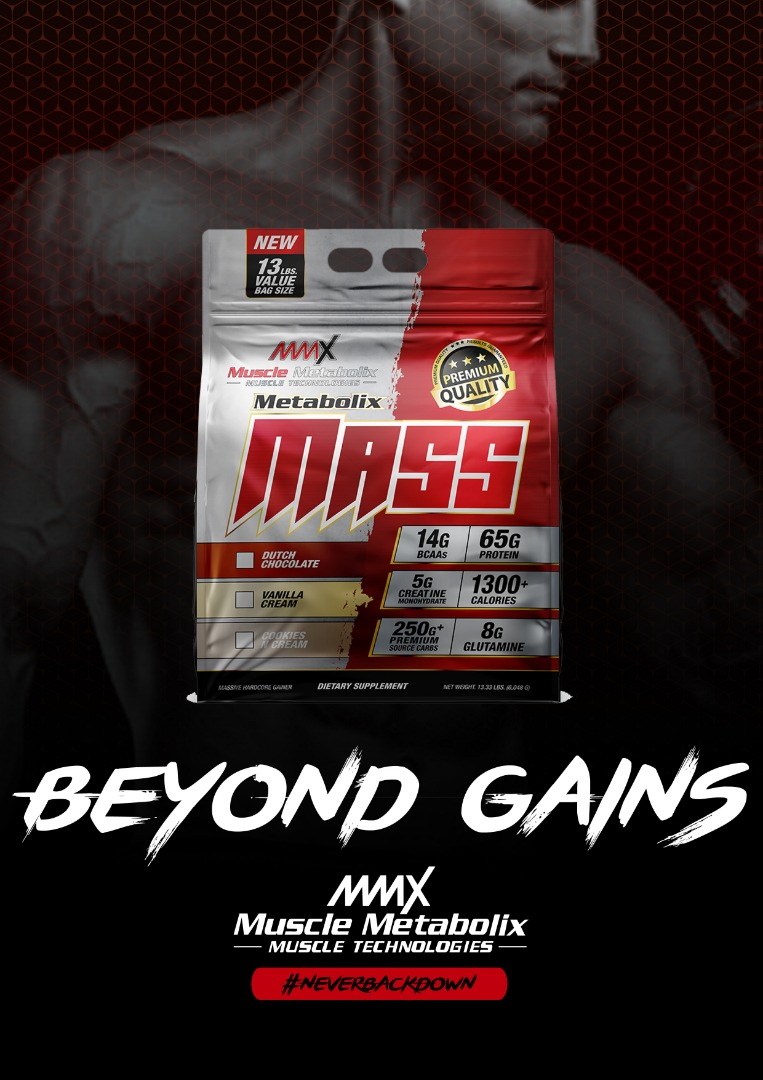 What makes Metabolix Mass better?
High-quality ingredients, awesome taste, and great mix-ability! At Muscle Metabolix, we care about our customers' results as much as they do. Let's face the facts. High solid 65gram protein, 14gram BCAA, 8G glutamine, and added testosterone support minerals! It's the gainer you can trust!
-14 grams of BCAAs for muscle growth
- 250 grams of high-quality carbs
- 65 grams of high-quality time-released proteins
- Over 1300 calories
- Increase muscle mass while limiting fat gain
- 8g of Glutamine and 5g of Creatine for quicker recovery times
- Designed specifically to produce hard gains
- Build Mass and Strength
- Testosterone Support Minerals
DIRECTION FOR USE
As a dietary supplement, mix 1 serving (6 scoops) with 18-24oz. of cold water or skim milk and shake or blend vigorously, 1-2 servings daily. Alternatively, mix 1/2 serving (3 scoops) with 12-18oz of cold water or skim milk 2-4 times daily. For best results use for a minimum of 8 weeks or until your desired weight gain goal has been met.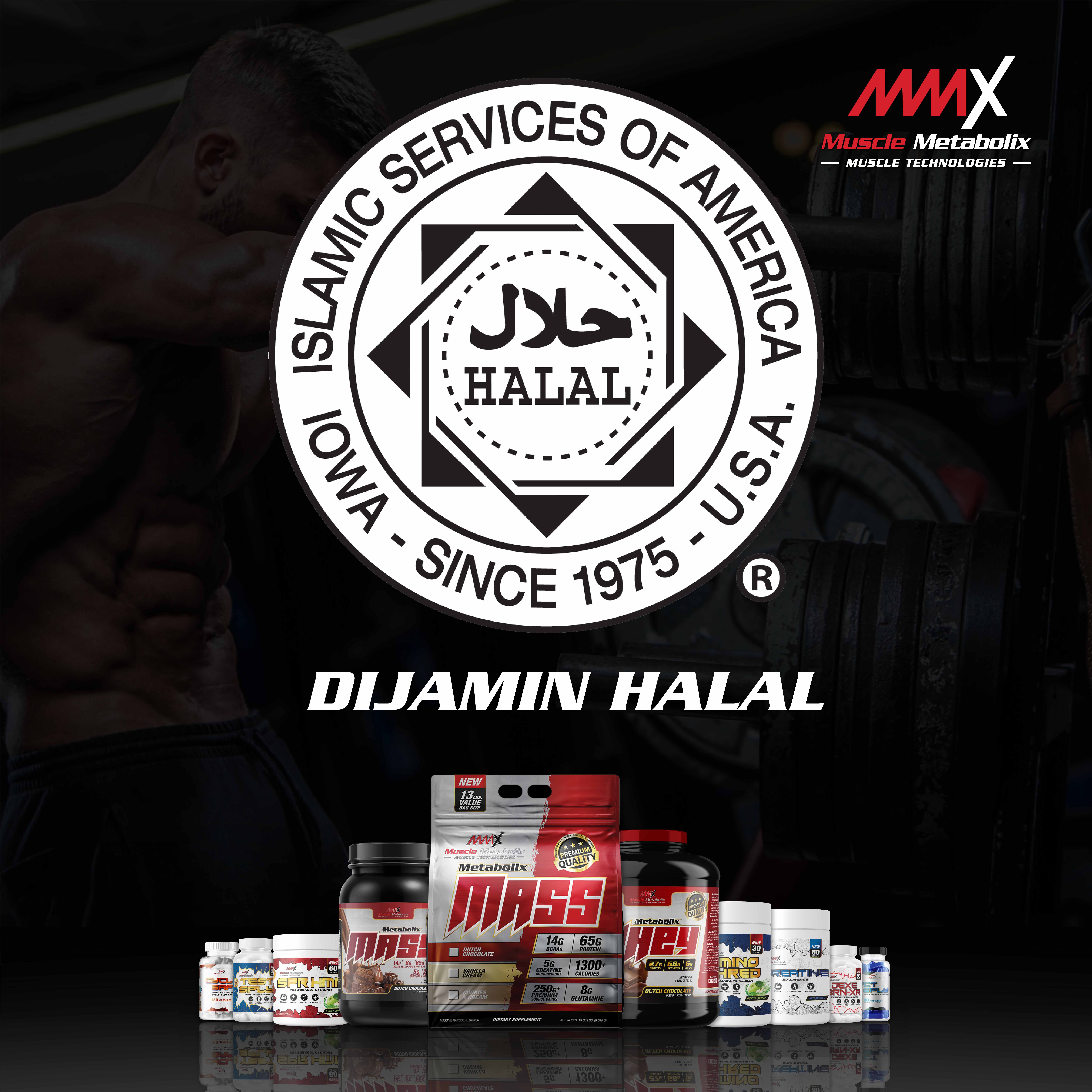 ---