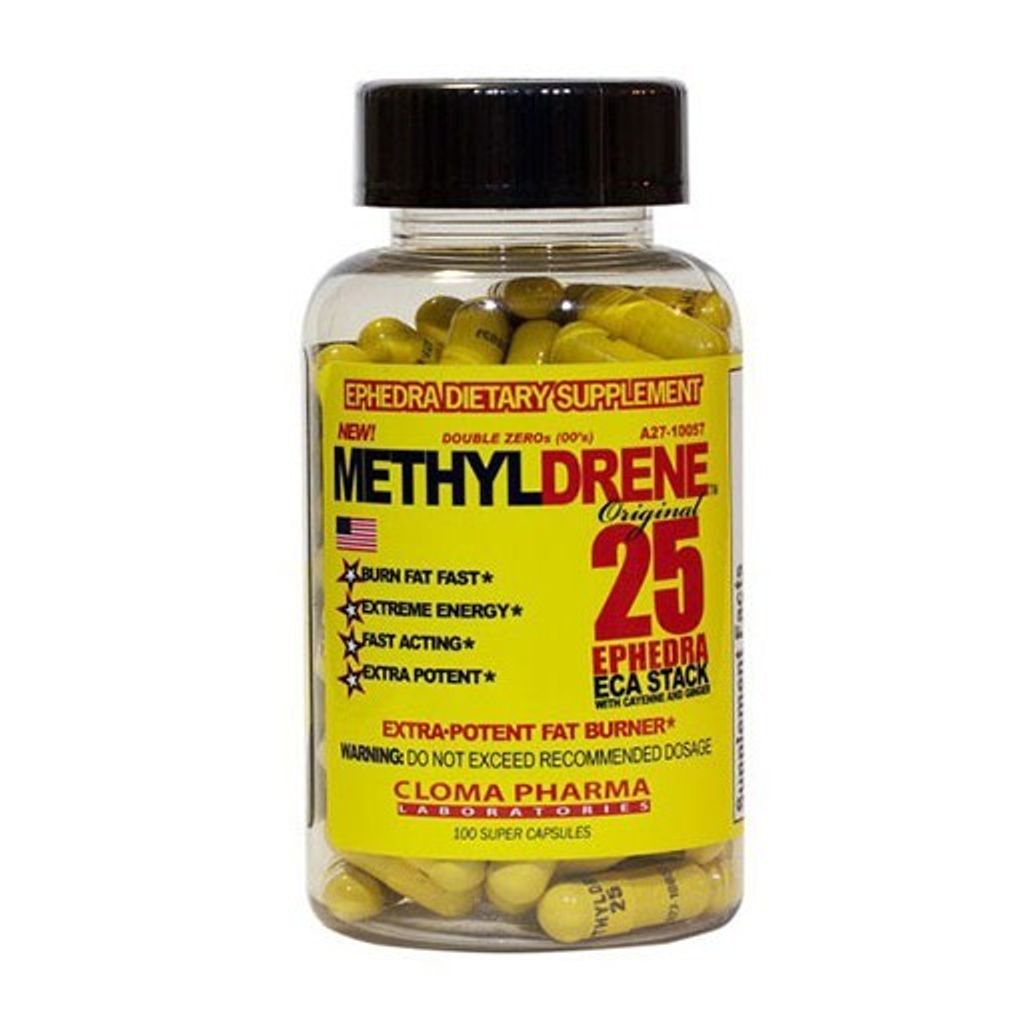 Methyldrene 25 By Cloma Pharma, Fat Burner 100 Caps
ProteinLab sport supplement supplier / wholesaler malaysia presents!
Methyldrene 25 By Cloma Pharma, Fat Burner 100 Caps!
Be safe and rest assure you are getting 100% authentic products at the lowest price when you purchase from ProteinLab Malaysia.
You can also like our facebook for more promotion news at :
Or you can also follow instagram for more nutrition tip :
Get Methyldrene 25,Methyldrene 25 By Cloma Pharma, Fat Burner 100 Caps and other Cloma Pharma products shipped the same day to USA, Brazil, United Kingdom, Canada, Australia, Malaysia, India, France and worldwide at the cheapest price online.
Methyldrene 25 By Cloma Pharma - 100 Caps - Fat Burner

Methyldrene 25 is The Scientific Breakthrough in Rapid Weight Loss! When Methyldrene 25 is taken before a physical activity, it gives a extra boost of energy to the body allowing for increased endurance.
Burn Fat, Extreme Energy, Appetite Regulation, Extra Potenet!
Methyldrene 25 has been provided to help increase fat loss by stimulating your body's metabolism through a thermogenic effect. Try the Original Methyldrene 25 Formula and definitely you can see the results in a short duration!
Methyldrene 25 Advantages:
Very strong fat burner
Aids in fat absorption and fat breakdown
Suppresses appetite
Promotes energy
Helps elevate moods
What's In Cloma Pharma Methyldrene 25?
Amounts per serving

%DV

Servings per container: 100

Serving Size: 1

Supplement Facts

Vitamin B6 (as pyridoxine Hc)

2mg

100%

Vitmain B12 (as cyanocobalamin)

6 mcg

100%

Chromium (as chromium picolinate)

30mcg

25%

(ECA) Proprietary Blend

375mg

**

Caffeine Anhydrous

250 mg

**

White Willow Bark Powder (25% Salicins)

100 mg

**

Ephedra Viridis Leaf

25 mg

**

Methyldrene Fat-Burning Support System

397mg

**

Citrus aurantium extract (fruit)(guaranteeed 30% synephrine)

**

Panax ginseng extract (root)(guaranteed 4% ginsenosides

**

Ginger root

**

Hoodia Gordonii (Opuntia stricta var dilleni) 20:1 Sten Extract

**

Cayenne Fruit 40,000 Heat Units

**

Green Tea Extract (guaranteed 95% polyphenois)

**

Coco Bean Extract (20% Theobromine)

**

Yohimbine Bark Extract (8% Yohimbine)

**

Griffonia Seed Standardized Extract (Source of 5-HTP)

**

**

**

**(DV)Daily Value Not Established
Other Ingredients: gelatin, magnesium stearate, silicon dioxide, FD&C yellow #5
How to Take Cloma Pharma Methyldrene 25:
As a dietary supplement, take one capsule OF Methyldrene 25 in the morning with breakfast and one capsule in the afternoon with lunch. Do not exceed 2 capsules OF Methyldrene 25 within any 24 hour period. Do not take within 6 hours of sleep.
Warnings:
Not recommended for use by minors. Do not use if you are pregnant or nursing. Individuals who consume caffeine with this product may experience serious adverse health effects. Individuals who are sensitive to the effects of caffeine should consult a licensed health care professional before consuming this product. In case of accidental overdose, seek professional assistance or contact a poison control center immediately. Avoid alcohol while taking this product. Do not exceed recommended serving. Exceeding recommended serving may cause serious adverse health effects, including heart attack and stroke. Discontinue use and call a physician or licensed qualified health care professional immediately if you experience rapid heartbeat, dizziness, sever headache, shortness of breath, or other similar symptoms. Improper use of this product may be hazardouse to a person's health. Exceeding recommended serving will not improve results. DO NOT EXCEED 2 CAPSULES DAILY.
PLEASE NOTE: Product image is representative of the product offered but may not have the exact attributes. Please read product description for the specific attributes of this product.
PLEASE NOTE: The information above is intended for reference only. While we attempt to keep our information accurate, we cannot guarantee it is an accurate representation of the latest formulation of the product. If you have any concerns, please visit the vendor's web site. The information above are the views of the product's manufacturer, not the views of Same Day Supplements. These statements have not been evaluated by the Food and Drug Administration. This product is not intended to diagnose, treat, cure or prevent any disease.
---