Maxler NRG Max 30 Servings Pre-workout
ProteinLab sport supplement supplier / wholesaler malaysia presents!
Maxler NRG Max 30 Servings Pre-workout!
Be safe and rest assure you are getting 100% authentic products atthe lowest price when you purchase from ProteinLab Malaysia.
You can also like our facebook for more promotion news at :
https://www.facebook.com/ProteinLabMalaysia/
Or you can also follow instagram for more nutrition tip :
https://www.instagram.com/kevinn_fitnessfood/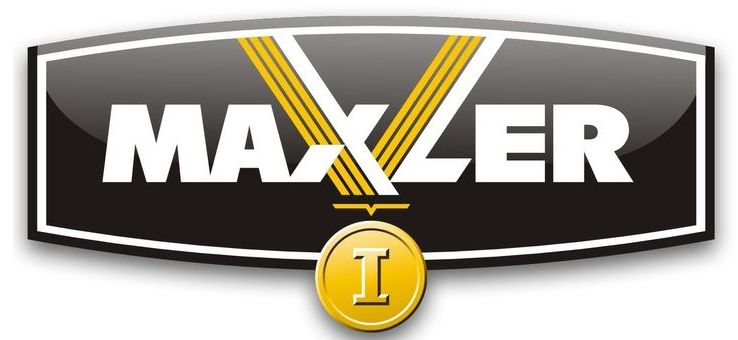 MAXLER is manufactured using the latest advanced technologies in sports nutrition and in accordance with the standards of quality and taste. Each product is created on the basis of a unique MAXLER formula, which has no alternatives in the world.

The company makes every effort to create first-class products that meet high demands of professional sportsmen as well as the requirements of people who choose an active lifestyle. At the moment the MAXLER line includes all the food groups: protein and protein-carbohydrate mixtures, creatine, pre-workout multifunctional complexes, isotonic drinks, amino acid complexes, vitamins, complexes for bones and joints, natural testosterone boosters and other products aimed at helping you to achieve greatest results.

Unique formulas, natural ingredients and flavorings are the features that distinguish MAXLER from the competitors. Moreover MAXLER pleasantly surprises its customers with affordable prices and a wide range of products.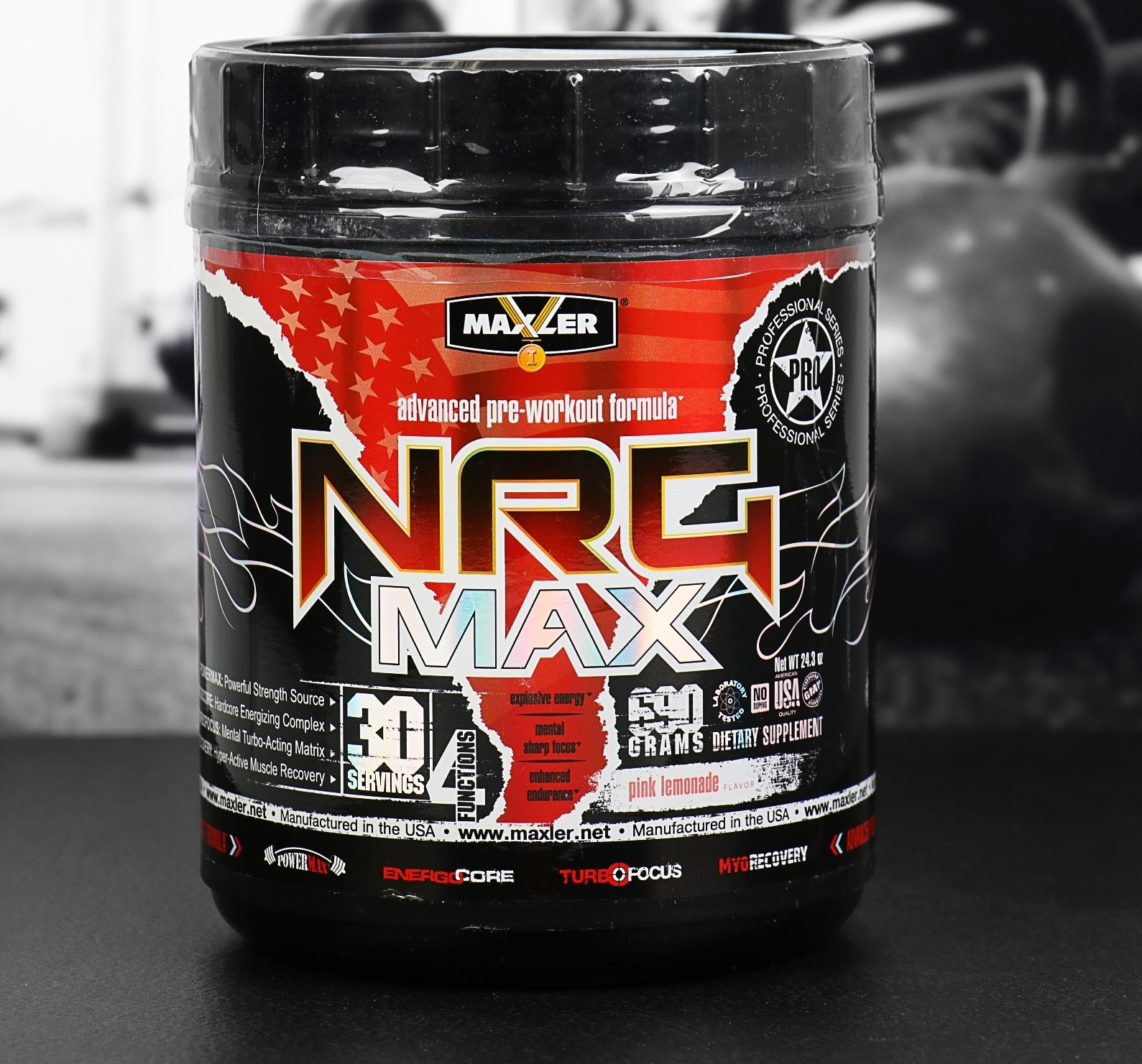 Amp up your training experience with NRG MAX. Top of the line ingredients and flawless blends guarantee the most desirable pre-workout effect. Feel the pumps and gains like never before. Why settle for less? Use NRG MAX daily to take your personal best even higher! Your success is our only goal. Enjoy!
ENERGOCORE
The new Hardcore Energizing Complex is loaded with Citrulline Malate, Beta Alanine & Caffeine. These ingredients work together to provide an intense, powerful surge of energy making it possible to conquer extreme training regimens with ease.
POWERMAX
Powerful Strength Source combines the 3 most effective forms of Creatine; Creatine Monohydrate, Creatine HCL and Dicreatine Malate. Creatine intensifies the pace of energy production in your muscles cells (ATP) meaning more power, more strength and more muscle growth. POWERMAX blend delivers a stable, fast acting, rapidly absorbing, ultra-effective creatine experience.
TURBOFOCUS
The new Mental Turbo-Acting Martix utilizes Acetyl L-Tyrosine to provide rapid mental alertness and razor sharp focus. Acetyl L-Tyrosine is an amino acid proven to support brain function, mental focus, dopamine levels and overall mood. DMAE is a mood elevating and focus supplement used to greatly improve exercise performance.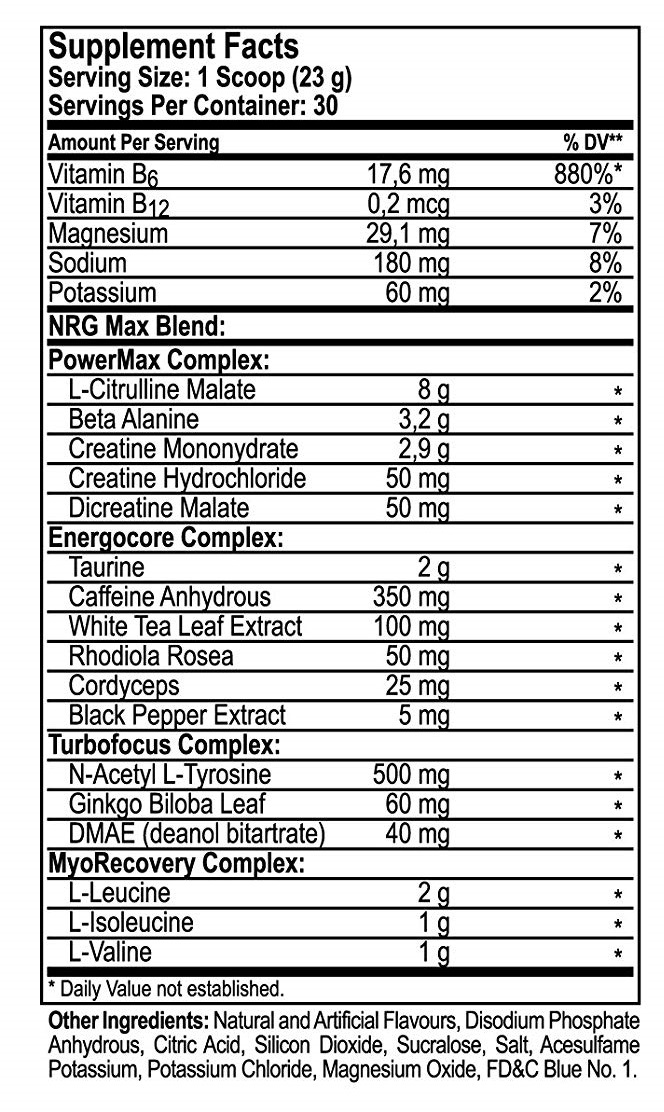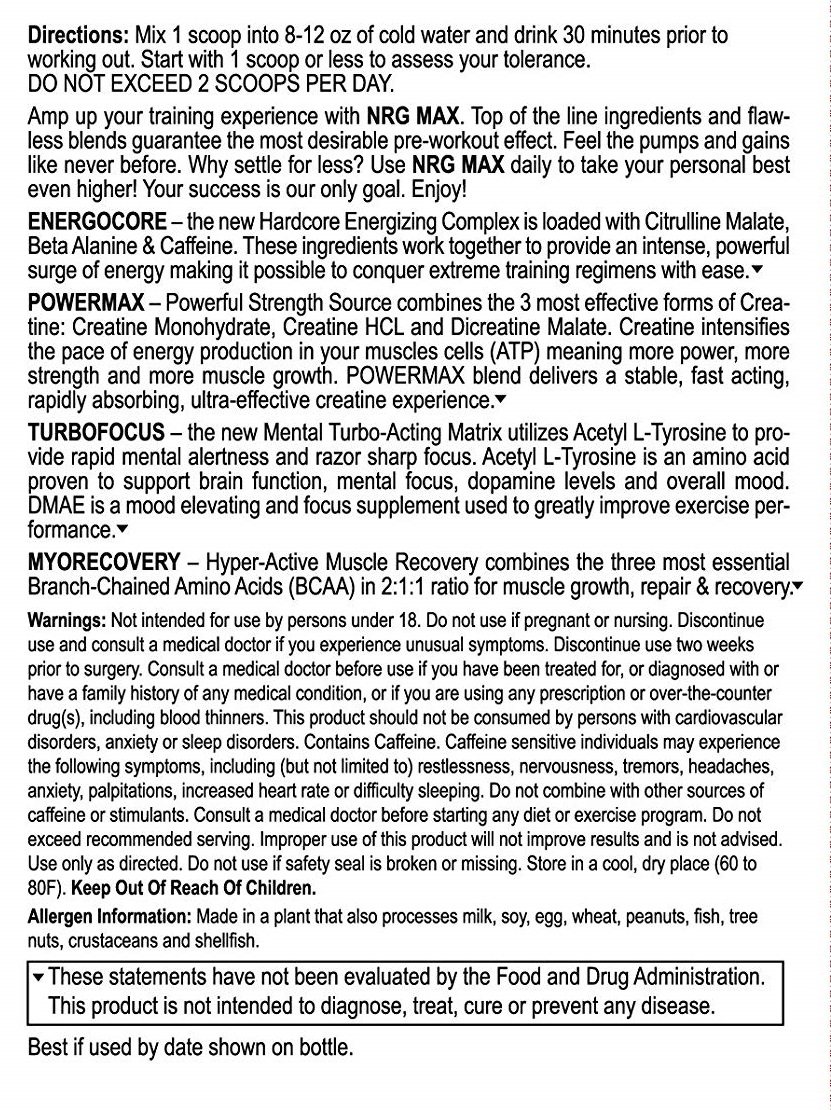 Ingredient Profile

PowerMax Complex:

Citrulline Malate 8g - One of the best supplement for boosting NO production. The 8 grams is what is the ideal recommended dose.

Beta-Alanine 3.2g - This what is going to give you the tingles but in return it will help keep your fatigue away. This is also ideally dosed per recommendations.

Creatine Monohydrate 2.9g - The most studied supplement that will provide you with a boost of strength. It has many other attributes, so anyone wanting to gain muscle should take their time and read more about this supplement.

Creatine Hydrochloride 50mg - Supposedly easier on your digestive system than Creatine Monohydrate and a bit "stronger". What 50mg supposed to for you I'm really not sure.

Di-Creatine Malate 50mg - Another form of creatine bonded with malate acid.

Supposedly with these three forms of creatine you have three different ways for your body to absorb this powerful supplement.


Energocore Complex:

Taurine 2g - A decent dose of a second most abundant amino acid in your system. It get's depleted rather quick while working out so getting a good spike before working out probably highly recommended. There is a good dose of 2 grams.

Caffeine Andydrous 350mg - 3 and a half cups of coffee to bring your energy level to it's heightened point so that you will never want to stop lifting.

White Tea Leaf Extract 100mg - per SR it's a rich source of polyphenols and bioflavonoids (catechins) like EGCG that can fight oxidative stress, improve insulin response, reduce fat mass, and reduced risk of cardiovascular disease.

Rhodiola Rosea 50mg - Another good supplement that should help you with the stress of working out and the pain that comes with it. The does it O.K. there could have been more of it.

Cordyceps 25mg - This is an interesting addition of a Chinese herb that supposed to help you with longevity

Black Pepper Extract 5mg - Helps you absorb that massive list of ingredients.


Turbofocus Complex:

N-Acetyl L-Tyrosine 500mg - This stimulant will make you ready to produce the volume you need to make your muscles bigger.

Ginkgo Biloba Leaf 60mg - This will help your with your memory and overall brain health.

DMAE (deanol bitatrate) 40mg - DMAE should help you with your mood, memory and everything that has to do with brain functions.


MyoRecovery Complex:

L- Leucine 2g
L- Isoleucine 1g
L-Valine 1g

4 g total of essenital Amino-Acids that will aid your body in protein synthesis. It will help you with recovery and make you feel better quicker.
Other Ingredients: Silicon Dioxide, Natural and Artificial Flavors, Sucralose, Potassium Chloride, Acesulfame Potassium, Citric Acid, FD&C Blue No. 1, Sunflower Lecithin (as an emulsifier).
Directions: Mix 1 scoop into 10-14 oz of cold water and drink 30 minutes prior to working out. Start with 1 scoop or less to assess your tolerance. Do not exceed 2 scoops per day.
---