*CLEARANCE* (EXPIRED ON 01/2022) Marine Collagen Skin Care 500ml
ProteinLab sports supplement supplier/wholesaler Malaysia presents!
Marine Collagen Skin Care 500ml!!
Be safe and rest assured you are getting 100% authentic products at the lowest price when you purchase from ProteinLab Malaysia.
You can also like our Facebook for more promotion news at :
Or you can also follow Instagram for more nutrition tips:

What is Collagen?
A lot of people think that collagen is just a beauty product. Yes, they are not wrong. But at the same time, collagen does more than just enhance your beauty.
Collagen is one of the key ingredients that help your body to stay young and healthy inside and out. Collagen is an AMAZING protein that offers SO MANY positive benefits to our bodies! Collagen has many different types and each of those types offers benefits to our hair, skin, nails and bone!
Nowadays more studies have been done on collagen and they are hailed as the "fountain of YOUTH," sought after by many who wish to maintain that young, vibrant skin.
The production of Collagen is carried out by the body, but with age, this process gets hindered, which speeds up ageing and breaks health. Maxler Marine Collagen Skin Care can improve overall well being by enhancing the structure of hair, nails & skin and promoting healthy ageing. It's essential for healthy joints & bones and plays a significant role in tissue repair. Maxler Marine Collagen Skin Care is made up of high-quality collagen peptides that are obtained from a natural source. The powder is odour & flavour neutral and has superior dissolution and bioavailability properties. It would be a perfect supplement for everyone who takes care of their health and healthy living.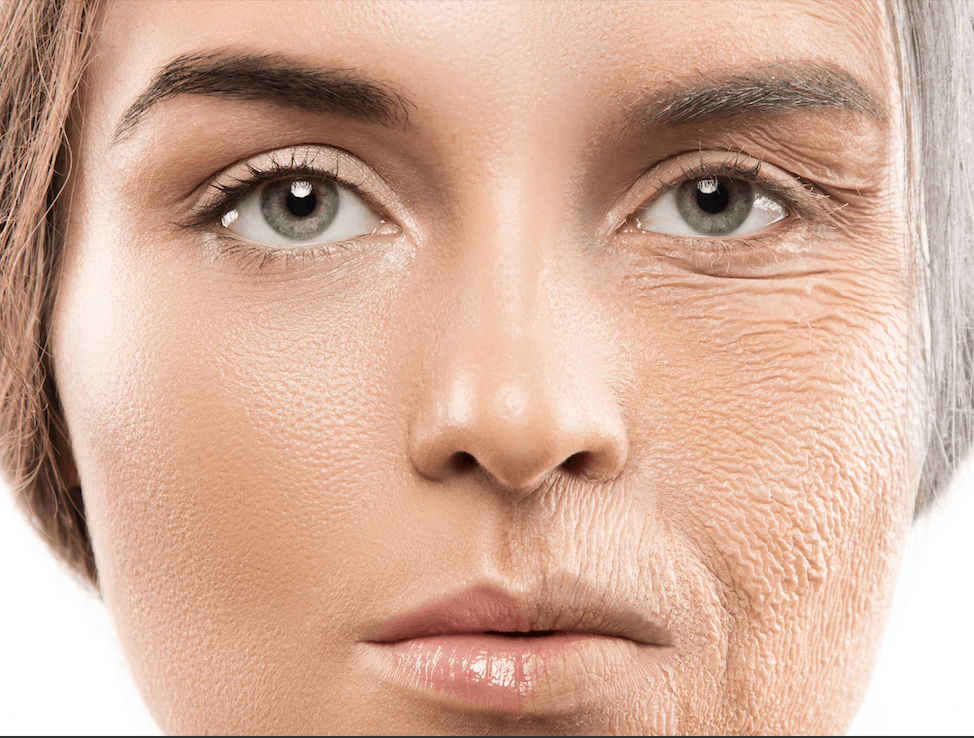 The Benefits of Marine Collagen
Marine Collagen can be found to provide an incredible amount of perks when consumed. Here are the best internal benefits that Marine Collagen can provide:
1. Skin Rejuvenation
As the years went by, we will sadly lose collagen over time. When we start to lose collagen, we will also lose the elasticity of the skin. Which makes us start to wrinkle & have saggy skin. Thankfully, Marine Collagen has the power to help solve that problem. When we consume the Marine Collagen, it works to replenish & support the body's natural collagen, in turn helping your skin maintain its structural integrity.
2. Healthy Nail Growth
If you've been looking for a trick to fast-track your way to healthy, long nails, look no further. Marine collagen is known to promote healthy nail growth, making it the perfect solution for achieving strong, long nails. In fact, it even improves some of the most brittle nails and leaves a notable decrease in broken nail frequency.

3. Promotes Weight Loss
Looking to get an extra push to lose those stubborn pounds? Marine collagen may be your solution. When you consume this protein, you're likely to have a decrease in appetite as you are provided with a safe yet full feeling. Plus, preliminary animal research suggests that marine collagen is linked to a healthy blood sugar balance. If that wasn't enough to convince you, this collagen contains a high amount of protein, which helps keep your body strong and healthy overall.

4. Improves Bone Strength
Marine collagen helps the body absorb calcium, phosphorus, and other beneficial minerals that promote bone strength. Plus, it's a potential therapeutic agent in the treatment of osteoarthritis and osteoporosis, making it great for bone strength improvement. Marine collagen has also been linked to the activity of osteoblasts, which are cells that are responsible for synthesizing and mineralizing bone.

5. Enhances Workout Effects
If you're looking to get the most out of your workouts, marine collagen can help. Because collagen is linked to the production of creatine within your body, it works to support your muscle mass and overall exercise performance. It also works as a great source of the antioxidant proline, which helps prevent post-workout body aches.

6. It Helps You Heal Faster
Collagen is often used to help support wound healing, and marine collagen is no different. When you replenish your body's storage of collagen, your body begins to heal and recover faster, promoting a faster process of healing. This collagen provides your body with external bandaging that will heal you with its structural power.

7. Promotes the Quality of Your Sleep
Glycine, the most abundant amino acid within marine collagen, is linked to supporting an overall better quality of slumber. If you find yourself waking up throughout the night or you're a hot sleeper, this type of collagen helps maintain your core body temperature while also keeping you asleep throughout your rest.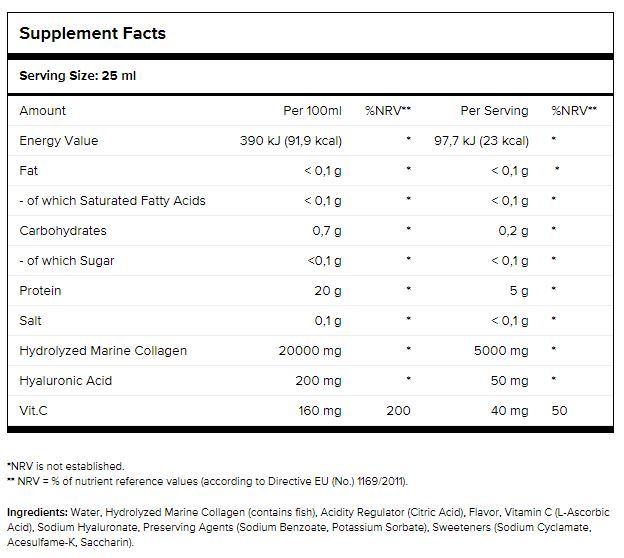 Collagen is one of the key ingredients that is a major component of your skin, it is important for strengthening the skin, and may benefit elasticity & hydration. As you age, your body produces less collagen, which leads to dry skin & the formation of wrinkles. Marine Collagen Skin Care has been formulated with a unique blend of active ingredients that includes Hydrolyzed Marine Collagen, Hyaluronic Acid & Vitamin C to help boost your nature Collagen & Elastin. Marine Collagen Skin Care may increase skin hydration & significantly reduce wrinkle depth.
Directions: For maintenance, drink 1 serving (25ml) pure or diluted with water daily. For improving & repairing, drink 2 servings daily.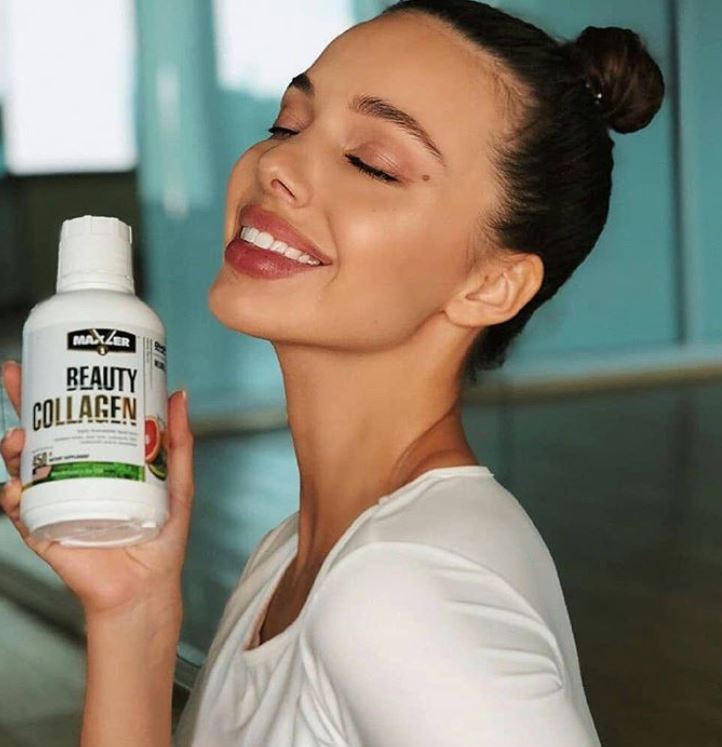 ProteinLab Malaysia also carry Maxler Beauty Collagen which is available in liquid form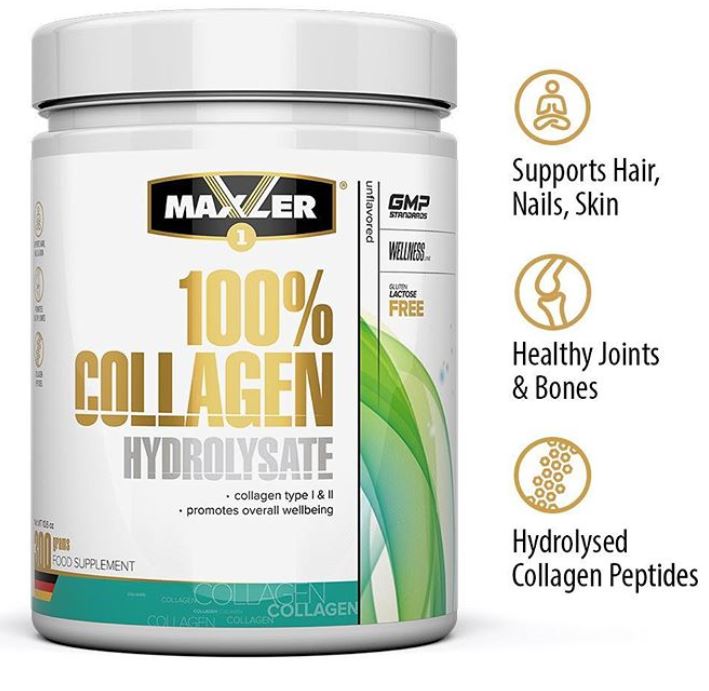 or powder form.
---