(Bulk order open) YTBX Luxury Chinese New Year Gift Box Sets
2021 version is only open for bulk and pre-order with 5 MOQ: Do contact 0176686592 (Kevinn Khoo for order)
2020 Chinese New Year is coming on 25 January 2020.
Still yet to figure out what gift or hamper to send to your clients or friends and family member during this coming Chinese New Year?
Proteinlab Malaysia have source out the solution to your 2020 Chinese New Year headache. As giving hamper or gift during Chinese New Year is not as simple as just buying anything over the market and send it over to your clients company or even family and friends. Although your family as friends might not be as particular as your clients as they will understand that you do not know what the cultural meaning behind those gift.
Here are some tips on Chinese New Year gift / hamper which not only for the sake of occasion, but it is a luxury gift for wishing everyone good luck, fortune and as well as good health!
Colour:
Colour is extremely important when selecting your Chinese New Year gift / hamper sets. Colour of fortune, prosperity and luck for chinese are Red, Gold and Yellow.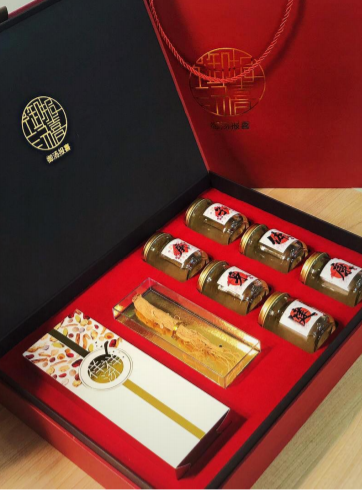 Red, corresponding with fire, symbolizes good fortune and joy. Burning away the bad fortune and bring prosperity to your life. At the same time it also represent happiness, joy and blessing.
Gold and Yellow, is consider the colour of great fortune, wealth and the most beautiful colour for chinese. Chinese belief that yellow generates Yin and Yang, implies that yellow is the center of everything. Yellow symbolizes neutrality and good luck and is sometimes paired with red in place of gold. Yellow or Gold was the color of Imperial China and is held as the symbolic color of the five legendary emperors of ancient China. It also represents freedom from worldly cares and is thus esteemed in Buddhism as seen where Monks' garments are yellow, as are elements of Buddhist temples.
Even and meaningful number:
ProteinLab Malaysia take number into consideration as well, the total item for the gift sets would be 8 items.
If you are a non chinese and you have a chinese friend and wondering why do most of them just love the number 8? Well, basically 8 is the luckiest number in Chinese culture because 八 sounds like 發 (fa), which means "wealth", "fortune", and "prosper" in Chinese. Multiples of eight are even better, as 88 bears a resemblance to 囍 (shuāng xǐ), or "double happiness". While the Chinese will go to great lengths to avoid 4 in daily life, they will try to incorporate 8 wherever they can. In the Beijing summer Olympics, the opening ceremony began at 8:08 pm on 8/8/08. Since the number 8 is believed to bring good luck, many airlines in Chinese-speaking countries will use combinations of 8 as flight numbers. The popularity of 8 was obvious in relation to the Beijing Olympic Games which commenced at exactly eight o'clock eight minutes on the eighth day of the eighth month in 2008. Now you know why Proteinlab Malaysia decided on putting exactly 8 items into YTBX Luxury Chinese New Year Gift Box Sets .
YTBX Gift set design and packing:
Gift box design during Chinese New Year is extremely important. Especially if you want to put money packet (Ang Pow) into it. The notes must be new and in good condition as they representing a new beginning. Before shipping out, we will ensure the item is properly pack and arrived to you in good conditions. We also have a strict quality check before placing any of the item into the beautifully designed box. Where inside the box, we provide a wax for you to stamp your company name or logo into it elegantly.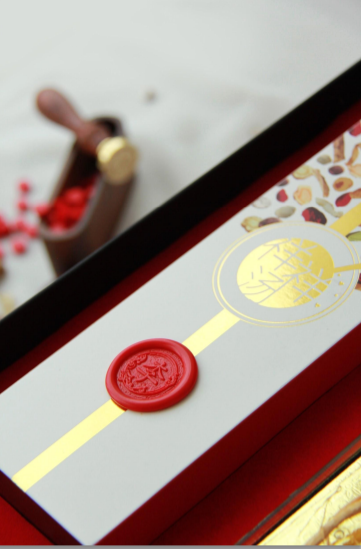 Company logo or family surname can be hot waxed into the herbal soup packet which serve not only as the company brand reminder but at the same time the products will felt as if they were professionally personalized just for the receiver.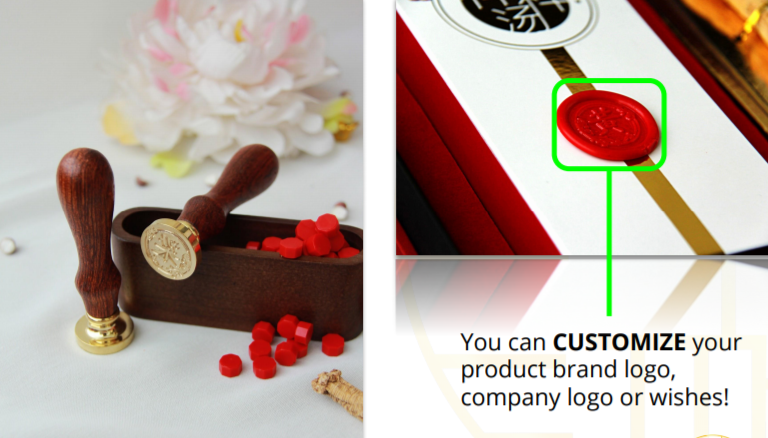 As for the bird nest bottle, you are able to customized your Chinese New Year wish greetings. This could allow you to wish your customer, clients, friends or family accordingly.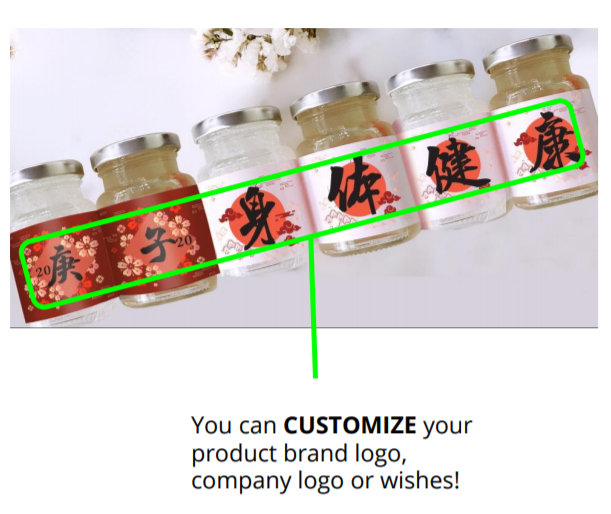 YTBX Gift item meaning and symbolization:
When you present gifts during Chinese New Year it is often symbolize or representing your thought. Thus are prepare the gift sets compromised of:
Xiang Xiang Tang (Herbal Soup Pack) x 1
Ginseng x 1
Bird's Nest with Rock Sugar (70ml) x 6
Xiang Xiang Tang Logo Customisation
Bird's Nest Logo Customisation
Premium Gift Box
Herbal soup always have a place during family gathering, as they hold a special place in chinese cuisine and traditional medicine by restoring the Ying and Yang of the body. The gift can be easily utilized immediately during the Chinese New Year gathering.
Ginseng symbolized luxury, health and vitality. Not only can they use it together with the soup immediately, but the receiver could also keep it for later use if they wished too as they are pack separately in extremely elegant way.
Bird's Nest with Rock Sugar for Chinese New Year gifts representing health, wealth, youthfulness and prosperity. This is surely a foolproof classic gift that everyone appreciates.
Lastly YTBX Luxury Premium Chinese New Year Gift Box Sets come with Xiang Xiang Tang Logo Customisation, Bird's Nest Logo Customisation and a Elegant Premium Gift Box which with only 1 glance the receiver will acknowledge the time and effort used for this preparation of the gift.
As for the quality of YTBX Luxury Premium Chinese New Year Gift Box Sets?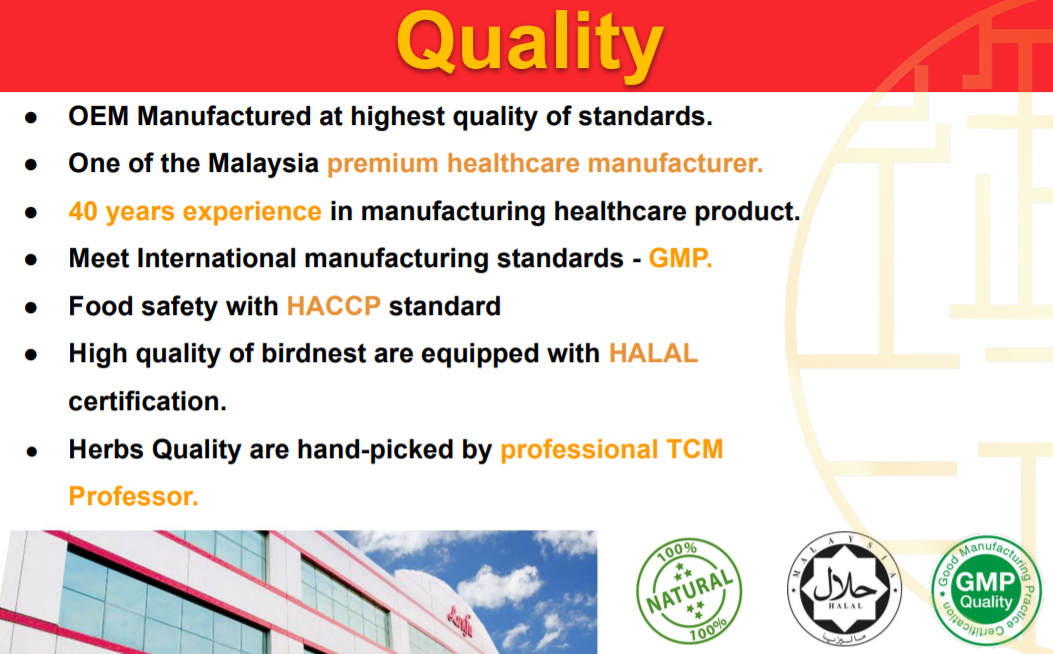 As always ProteinLab Malaysia products is not only high in quality as there are numerous nutrition benefits which will surprise you in this YTBX Luxury Premium Chinese New Year Gift Box Sets:
Xiang Xiang Tang (Herbal Soup Pack): For general health purpose, including strengthening your body and immune function. Excellent for family gathering as everyone can enjoy the soup together.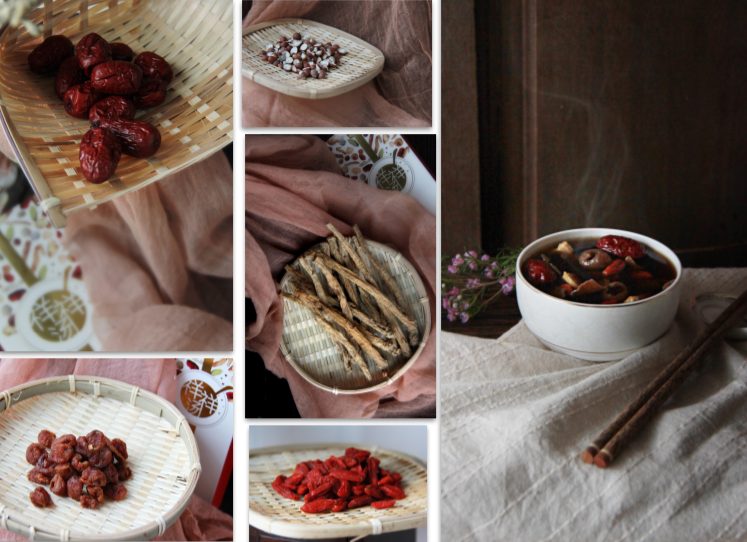 This soup ingredients is pick from the highest quality chinese herb suitable for everyone as they mainly for:
● Clean & nourishing
● Vitality enhancement
● Boost up our immune system and enhance our daily performances
● Enhance blood circulation

Ginseng: Ginseng has been used in traditional Chinese medicine for centuries. Ginseng are usually use to boost energy for fatigue, stressful or overtrained body. They are especially good for those who is stressed out mentally on top of helping the consumer to sharpen cognitive function. Ginseng also greatly improve immune system in addition to having a strong anti inflammation properties. Additionally, studies have shown that ginseng may promote the production of nitric oxide, a compound that improves muscle relaxation in the penis and increases blood circulation. Thus, ginseng may improve symptoms of erectile dysfunction by decreasing oxidative stress in tissues and enhancing blood flow in penile muscles.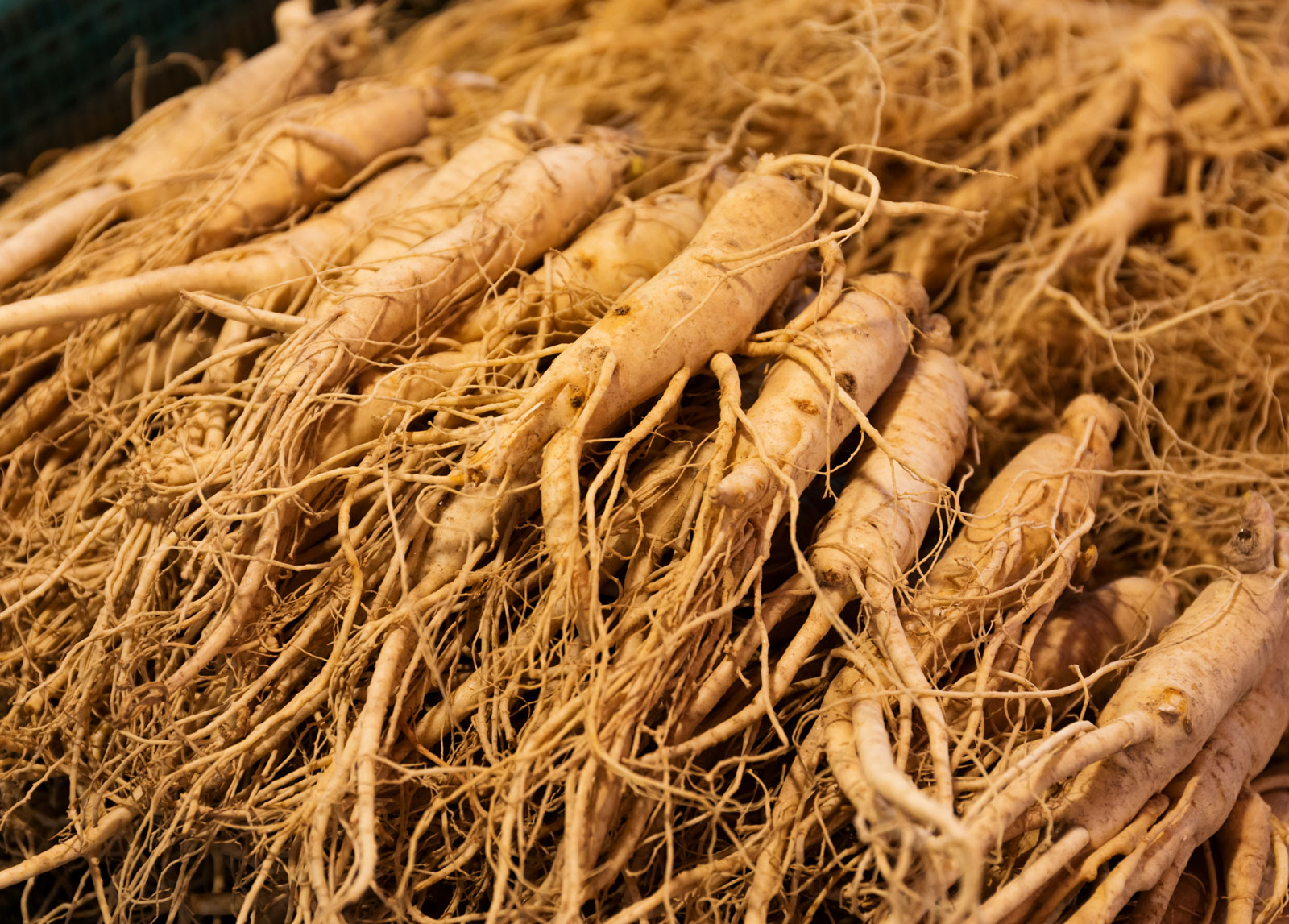 Do you also know that, Ginsenosides in ginseng seem to regulate inflammation, provide antioxidant protection and maintain the health of cells, which could help decrease the risk of certain kinds of cancer. Nevertheless, more research is needed. For people who is highly active, Ginseng may help fight fatigue and enhance physical activity by lowering oxidative damage and increasing energy production in cells. As there is study which 364 cancer survivors whom experiencing fatigue. A small dose of only 2,000 mg of American ginseng or a placebo is given to the cancer survivors. After eight weeks, those in the ginseng group had significantly lower fatigue levels than those in the placebo group

Bird nest: Bird nest have been hail in chinese culture for being highly nourishing drinks. High protein content in bird nest which consist of collagen which help in skin elasticity to make you look younger. Bird nest have always been fame for beautifying drinkers. Furthermore they are high in glycoprotein content, growth factors and a neutral energetic property, which help boost a weak immune system. Other then maintaining youthfulness Bird's Nest is traditionally used to clear phlegm, ease chronic dry coughs and relieve fatigue which is a common issue as we get older. Another important factor to top this up is that they are easily digest for a nutrient dense food. This is important if one has poor or slow digestion, especially seen among those who are convalescing (recovering from illness) and in children with poor appetites. Good nutrition is needed but with poor digestion, nutrients cannot be absorbed. Bird's Nest can be easily digested by our digestive system, thus delivering good nutrients and thereby bringing back health to those who are weak.

The consumption of good quality bird's nests is also known to have restored lung functions. It has also been known to help chronic cases of cough and asthma. People who have dry cough with periodic sputum stains (as seen in heavy smokers) may find the consumption of good quality bird's nests beneficial. Extensive experience has indicated that regular consumption of bird's nests can reduce the general need for medical attentions.
Young or Old? This Chinese New Year hamper gift pack cater for all generation!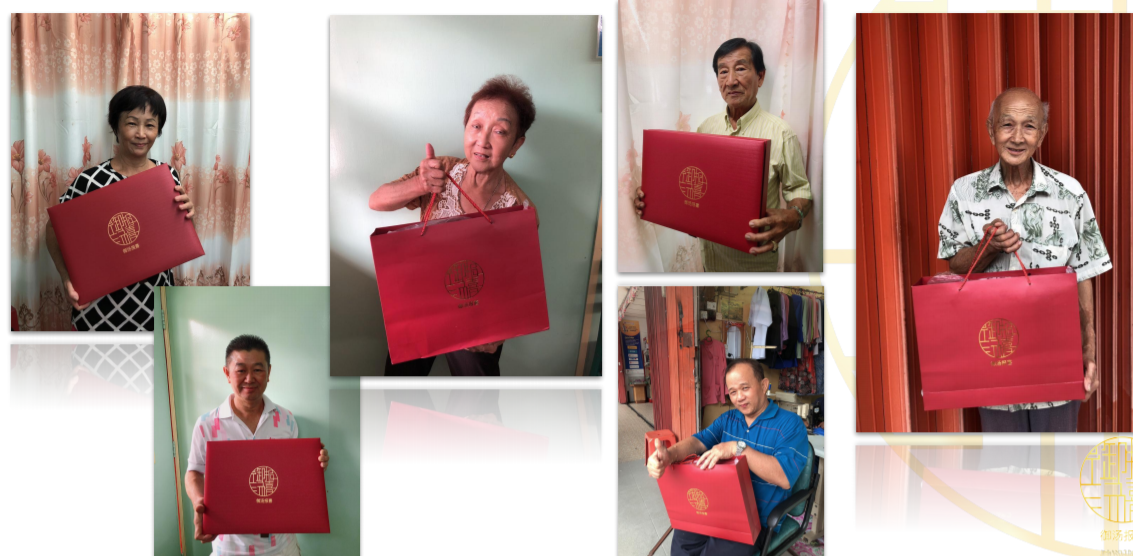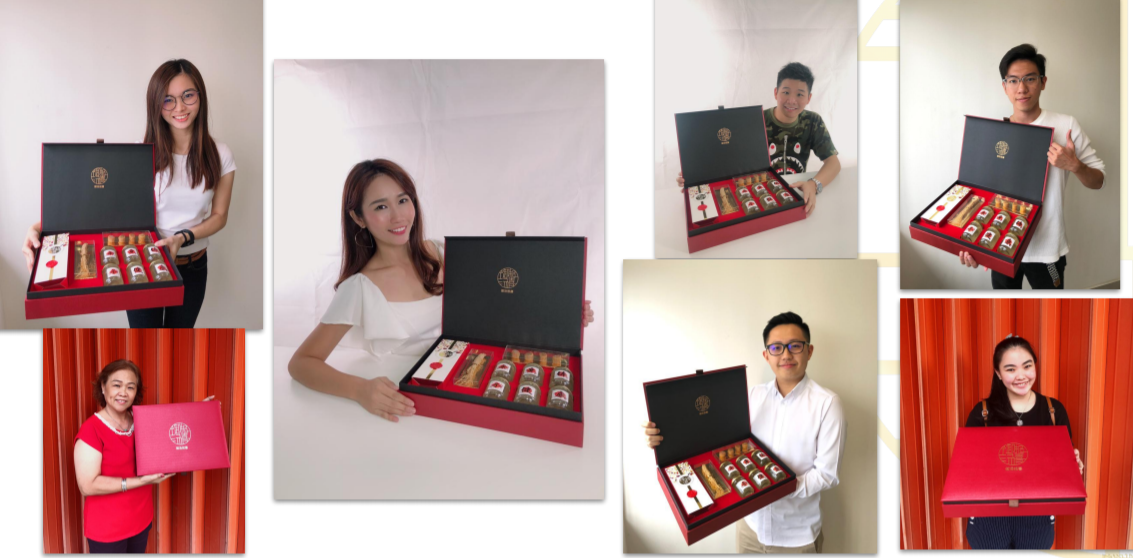 ---