*CLEARANCE* (EXPIRED ON 05/22) Everbuild Liquid Acetyl L-Carnitine + Guarana 495ML (Lime)
𝐏𝐫𝐨𝐭𝐞𝐢𝐧𝐋𝐚𝐛 𝐬𝐩𝐨𝐫𝐭𝐬 𝐬𝐮𝐩𝐩𝐥𝐞𝐦𝐞𝐧𝐭 𝐒𝐮𝐩𝐩𝐥𝐢𝐞𝐫/𝐖𝐡𝐨𝐥𝐞𝐬𝐚𝐥𝐞𝐫 𝐌𝐚𝐥𝐚𝐲𝐬𝐢𝐚 𝐩𝐫𝐞𝐬𝐞𝐧𝐭𝐬!
Everbuild 𝐋𝐢𝐪𝐮𝐢𝐝 𝐀𝐜𝐞𝐭𝐲𝐥 𝐋-𝐂𝐚𝐫𝐧𝐢𝐭𝐢𝐧𝐞 + 𝐆𝐮𝐚𝐫𝐚𝐧𝐚 𝟒𝟗𝟓𝐌𝐋 (𝐋𝐢𝐦𝐞)
Be safe and rest assured you are getting 100% authentic products at the lowest price when you purchase from ProteinLab Malaysia.
You can also like our Facebook for more promotion news at :
Or you can also follow Instagram for more nutrition tips:
LIQUID ACETYL L-CARNITINE + GUARANA™
Dietary Supplement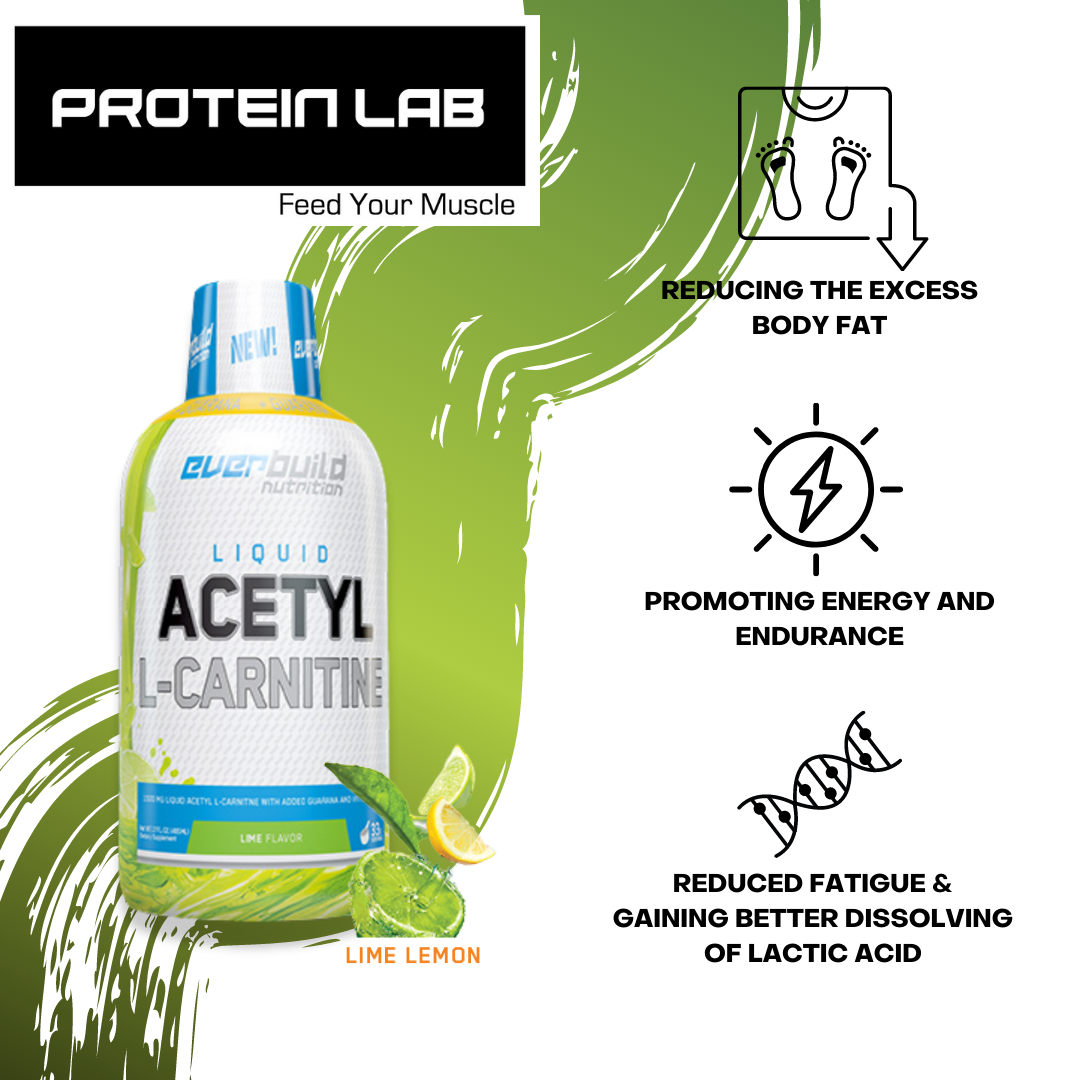 Liquid Acetyl L-Carnitine + Guarana is a highly bioavailable and efficient fat-burning substance. The liquid composition contains a combination of acetyl l-carnitine and guarana seed extract. Synergistic substances are included not just to boost fat loss, but also to boost energy and endurance.
Benefits:
1500 mg liquid acetyl L-carnitine in a single dose
With additional guarana extract
Augmented with B-complex
Increase fat metabolism
Reduce the excess weight
Accelerate the calorie-burning process during physical training
Promote heart health
Strong thermogenic agent
Antioxidant properties
Fast absorption
The major component of Liquid Acetyl L-Carnitine + Guarana is carnitine, which is important for transferring fatty acids past the cell membrane into muscle cells. They are then burnt for energy in the mitochondria once inside. This is the most efficient approach to getting rid of excess body fat. Carnitine also aids in the excretion of waste materials produced during the process. Because fats are the primary source of energy during physical activity, carnitine can be regarded energy and endurance-promoting agent, allowing you to train for longer periods of time and at a higher intensity.
The formula is fortified with the most important B-complex vitamins as well as guarana extract to boost energy production. Guarana extract is a mild stimulant that interacts with the nervous system, resulting in decreased weariness and improved lactic acid dissolution. It is also well known that guarana seeds suppress appetite, resulting in a complex composition with no negative side effects in the finished product.
Guarana
Guarana (Paullinia cupana) is a native Amazonian plant. It's a frequent element in energy drinks, and too much of it can be dangerous.

Caffeine is present in guarana. Caffeine affects the central nervous system, the heart, and the muscles by activating them. Guarana also includes theophylline and theobromine, both of which are caffeine-like compounds.

People consume guarana by mouth for a variety of reasons, including obesity, athletic performance, mental performance, increased energy, and so on, however, there is no clear scientific data to back up these claims.

For this product is used the highest quality patented L-Carnitine - Carnipure®
Flavor: Lime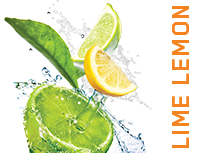 One dose: 15 ml (2/3 of the measuring cup which comes with the bottle)
Servings per container: 33
Suggested use: Take 1 -3 doses daily on an empty stomach.

---