Kevin Levrone Signature Series 300 g Micronized Creatine Monohydrate
ProteinLab sport supplement supplier / wholesaler malaysia presents!
KevinLevrone Signature Series 300 g Mono!
Be safe and rest assure you are getting 100% authentic products at the lowest price when you purchase from ProteinLab Malaysia.
You can also like our facebook for more promotion news at :
Or you can also follow instagram for more nutrition tip :
Proteinlab Malaysia brings you LevroMono which uses a combination of 100% micronized creatine monohydrates and beta-glucan to provide you with a super synergy of post-workout recovery powerhouse.
During strength training, creatine supplementation serves to increase the levels of phosphocreatine in the muscles, which directly increases the body's energy reserves for the duration of intensive weight training.
In fact, without creatine, energy production during high-intensity bouts of exercise would not be possible. Supplemental creatine has been shown to further enhance this process, a fact not lost on the scores of athletes who depend on it to enhance their performance.
For bodybuilders, creatine monohydrate is of particular significance important as it feeds the explosive type 2 fibers, thereby increasing power output and subsequently, muscle size.

Creatine is a relatively small particle, not being an amino acid, which occurs mainly in the body but in the muscles which take part in a number of cell processes there, including its use in muscle protein synthesis. Creatine is probably the best known and the most popular supplement in the diet of professional athletes but also for occasionally practicing amateurs. Creatine won its fame in the '90s of the 20th century as a natural method for improving sports results and for building a fatless body mass. Presently, it is recommended in the endurance workout for short but intensive physical exercises, where an increase of the endurance was observed by adult practitioners at the consumption of 3 g of pure creatine a day.

The creatine monohydrate used in LevroMono is the cleanest raw material, enriched with the addition of beta-glucan.
It increases phosphocreatine levels in our muscles by up to 20%. Research has shown that supplementation with this substance can have a direct impact on the increase in maximum power and performance in strength, training which is characterized by high anaerobic intensity.

LevroMono also contains beta-glucan, which according to research at the University of Louisville (USA), has a positive effect on both the humoral response and cellular immune response.

With LevroMono creatine supplementation, you can not only increase your phosphocreatine levels in the muscles but also have an impact on the satellite cells' activity in the muscles. Research conducted at the University of Copenhagen has shown the greatest increase in muscle fiber cross-section in people both practicing weightlifting and using creatine supplementation.
Beta-Glucan/β-GLUCANS
β-Glucans/Beta-Glucan, generally called biological response modifiers, are now recognized as anti-tumor and anti-infective supplements. Beta-Glucan has been shown to protect against infection by bacteria, viruses, and pathogenic microorganisms which can be read here. Beta-Glucan also prevents cancer promotion and progression and has synergistic anti-tumor effects with monoclonal antibodies and cancer chemotherapeutics.
Beta-Glucan enhances the immune system by reducing gut inflammation and make our gut barrier so much stronger that makes it hard for bacteria, viruses, and pathogenic microorganisms to attack.
As we already know weight training and endurance athletes are more susceptible to upper respiratory tract infection.
The immune system is suppressed after hard training. By adding Beta-Glucan into your diet or supplement regime, it has been shown to significantly reduce upper respiratory tract infection.
Think of it this way, because if you get one, you will gonna miss training days, hard workouts, endurance workouts, racing, competition, and any other thing in which your sickbay will keep you out off.
Meaning you will not get as fit, strong, and fast as you want to.
We all know that time is the only thing you can no longer get back and sickness will set you back way more than any other setbacks such as nutrition and workout error.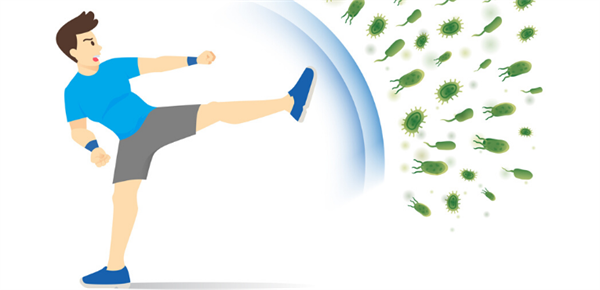 LevroMono is the best choice for those who want to increase their strength and muscle volume.
Grow and recovery well with Kevin Levrone!
Nutrition facts:
on
Direction use: Mix 1 scoop of powder (~4,5 g) with 250 ml of water, drink ½ serving before and ½ serving after training.

Warnings: Do not use if you are allergic to any of the product compounds. After supplement consumption weight increase may be observed. Do not exceed the recommended daily dose. Food supplements should not be used as a substitute for a varied diet. Do not use if pregnant or nursing. A varied and balanced diet and a healthy lifestyle are recommended. Keep out of reach of young children. Store in dry and cool place. Protect from direct sunlight.
---