Kevin Levrone Gold Amino Rebuild (400g)
Kevin Levrone Gold Amino Rebuild 400g
Gold Amino Rebuild 400g is now available in ProteinLab Malaysia.
For any gym goers or fitness lovers, the Kevin Levrone Gold Amino Rebuild supplement is a well-thought-out composition of valuable amino acids (including BCAA, L-glutamine), enriched with optimally specified portions of HMB, L-carnitine, and Vitamins B6 & B12. The product has been prepared for amateur and professional athletes and will be suitable as a dietary supplement for recreational exercises. In the form of an easily soluble powder with fruit and refreshing flavors, you can prepare a delicious drink that will help quench your thirst during exercise. The supplement can be used as an addition to other supplements such as creatine or pre-training supplements.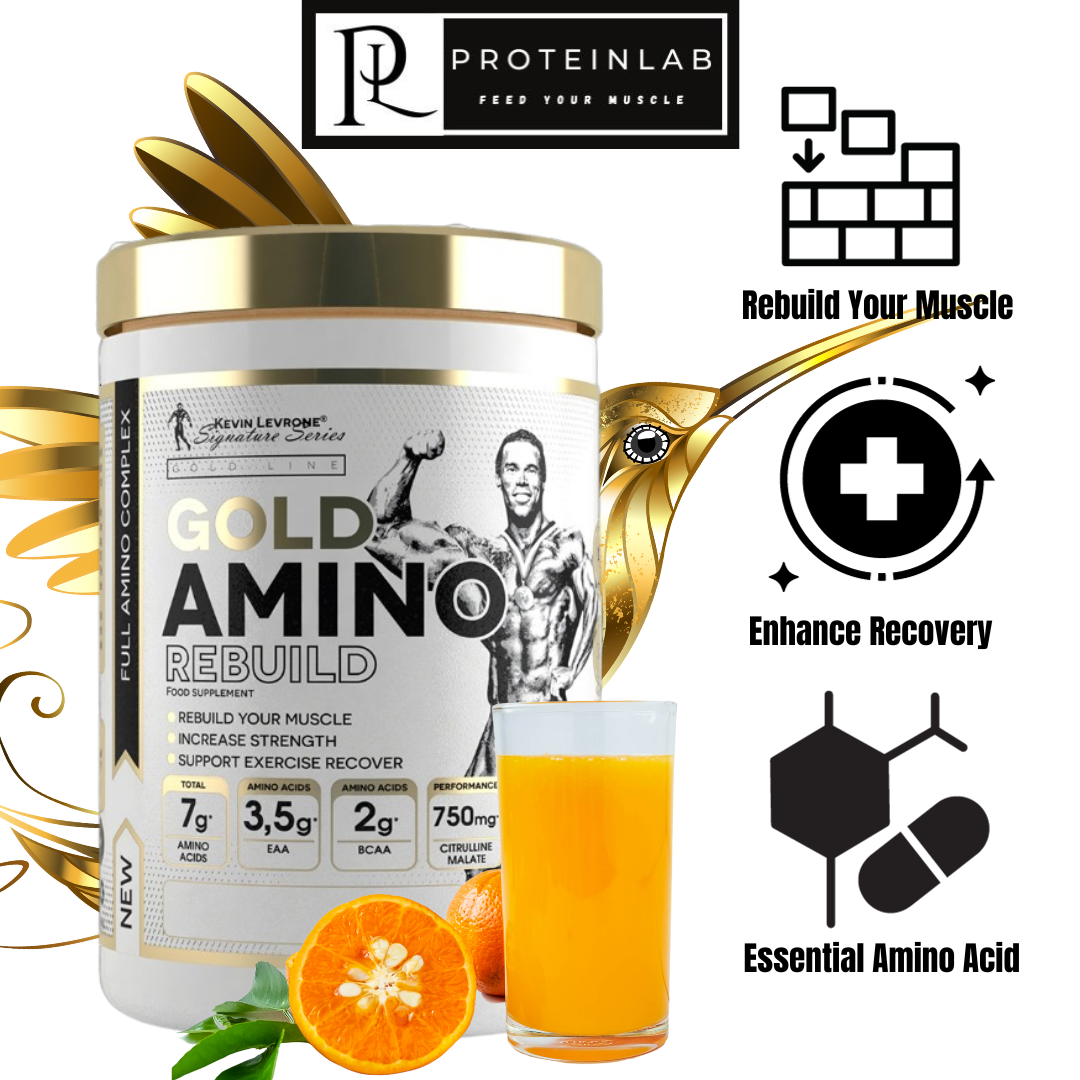 Benefits of Amino Isolates
Break down food
Grow and repair body tissue
Make hormones and brain chemicals (neurotransmitters)
Provide an energy source
Maintain healthy skin, hair, and nails
Build muscle
Boost your immune system
Sustain a normal digestive system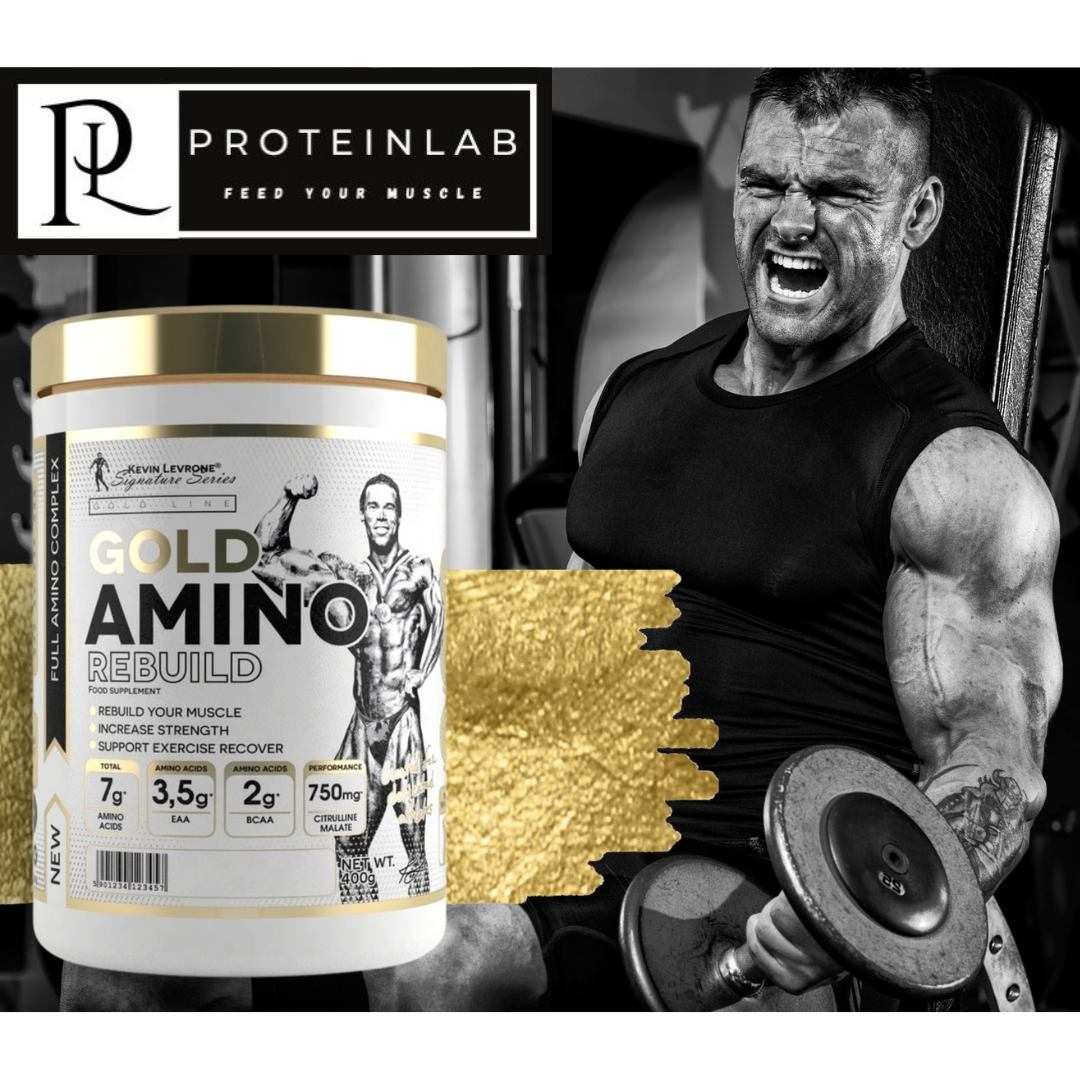 ProteinLab sports supplement supplier/wholesaler Malaysia presents!
Kevin Levrone Gold Amino Rebuild (400g)

Be safe and rest assured you are getting 100% authentic products at the lowest price when you purchase from ProteinLab Malaysia.
You can also like our Facebook for more promotion news at:
Or you can also follow Instagram for more nutrition tips:
---