GAZPRO NUTRITION VORTEX BLENDER
ProteinLabsport supplement supplier / wholesaler malaysia presents!
GAZPRO NUTRITION VORTEX BLENDER!
Be safe and rest assure you are getting 100% authentic products at the lowest price when you purchase from ProteinLab Malaysia.
You can also like our facebook for more promotion news at :
Or you can also follow instagram for more nutrition tip :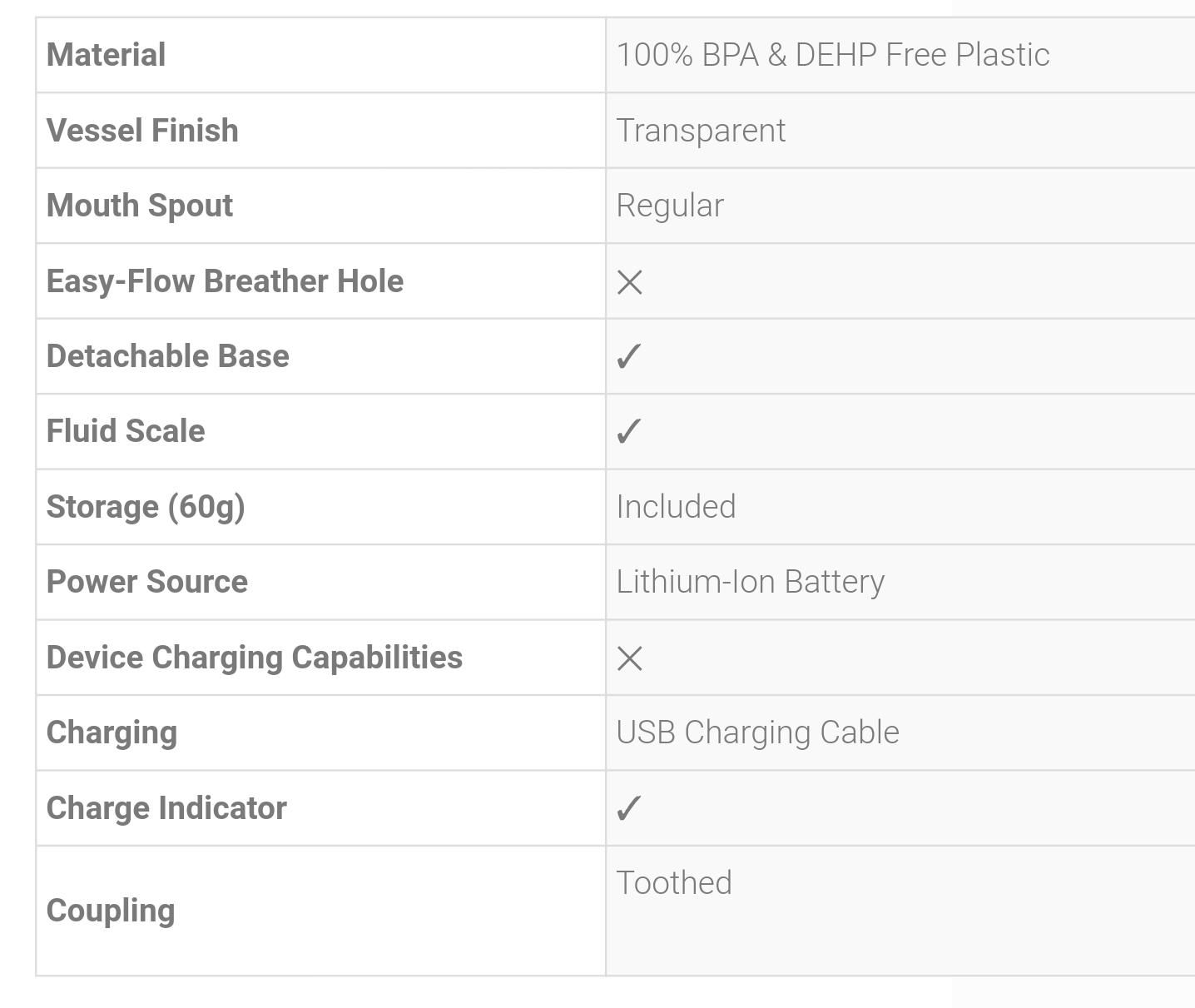 PRODUCT FEATURES
Lithium-ion USB rechargeable motor with market-leading power output and torque
Includes fully integrated supplement storage container (60g)
Detachable motor for ultra light-weight portability and easy cleaning
Specially designed blunt X-Blade™ to preserve micronutrient integrity
100% watertight seal to prevent leakage
600ml capacity with measuring scale (ideal fill 250-450ml)
100% BPA & DEHP free - highly durable, food grade plastic (SGS Certified)
Internal self-cleaning (simply add warm water, detergent and activate vortex
PERFECT FOR:
Powdered nutritional supplements (100g capacity):
- Protein powders (including protein);
- Mass gainers and carbohydrate formulas;
- Non-instantized formulas and many more!
A world of every-day food and beverages:
- Pancake batter;
- Eggs;
- Baby formula;
- Cocktails;
- Nut butters;
- Yoghurts and oats;
GAZPRO NUTRITION VORTEX BLENDER combines style and performance. The result - the most advanced vortex mixer on the market. Forget standard protein shaker bottles - GazPRO Nutrition Vortex Blender's detachable motor has market-leading output and torque to create a powerful vortex that will leave even the most stubborn nutritional shakes super-smooth and lump-free.
You deserve the best - don't settle for less. GazPRO Nutrition Vortex Blender is the perfect companion on your journey to achieving your health and fitness goals. The ergonomic design ensures comfortable grip and fits nicely inside your car cup holder, bike bottle cage or gym bag.
---