GAT SPORT TESTROL® GOLD ES (60 TABS)
ProteinLab sport supplement supplier / wholesaler malaysia presents!
GAT SPORT TESTROL® GOLD ES 60 TABS
Be safe and rest assure you are getting 100% authentic products at the lowest price when you purchase from ProteinLab Malaysia.
You can also like our facebook for more promotion news at :
Or you can also follow instagram for more nutrition tip :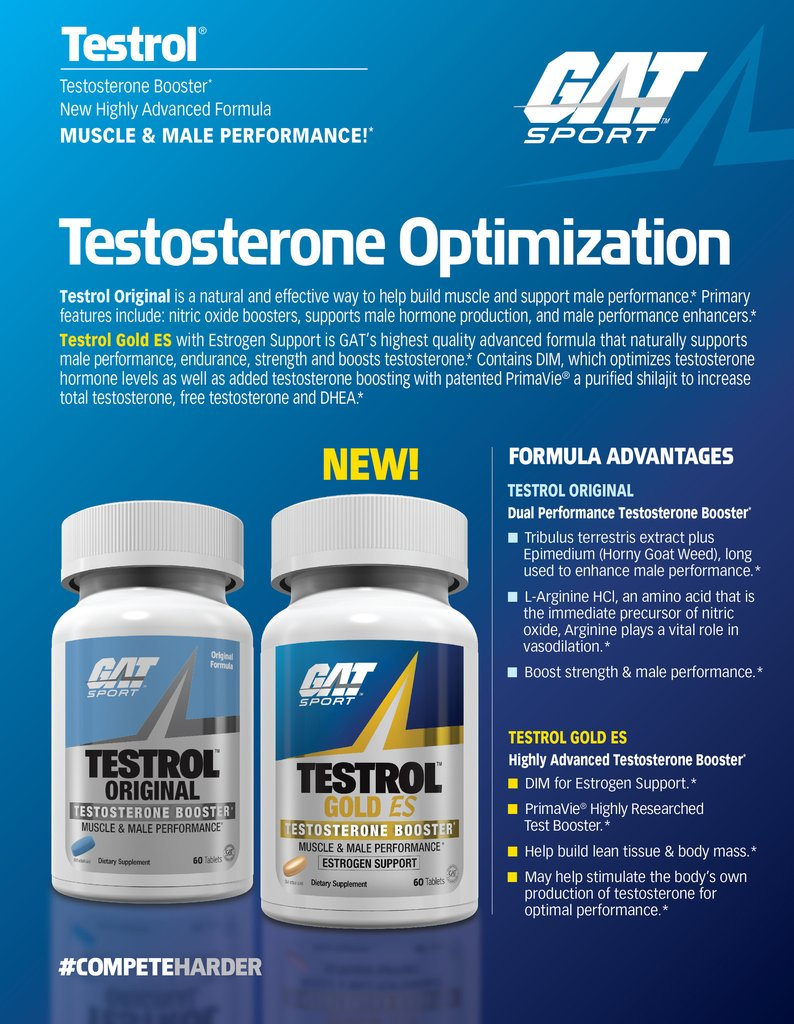 Testrol Gold ES is GAT's specialty men's testosterone booster. This advanced formula naturally supports male performance, endurance, strength and testosterone, with the added benefit of hormone regulators.*
Contains DIM, short for 3,3'– diindolylmethane, a compound from indole-3-carbinol (I3C), a phytonutrient that offers estrogen balance support for men.* DIM supports the activity of specific enzymes that support normal estrogen ratios that optimizes testosterone hormone levels.*
Added testosterone boosting: PrimaVie®, a high quality, clinically proven, shilajit mineral deposit from the Himalayas. Studied to increase total testosterone, free testosterone and DHEA.*
Facts about Testosterone
As the men age the levels of testosterone tend to go down
Testosterone has a variety of roles to play in the human body
TRT (Testosterone Replacement Therapy) is also present to aid people who are suffering from the issue of low testosterone levels. However, this therapy can cause troubles in terms of side effects
When we talk about prohormone supplements, these prohormone supplements, do not influence the levels of T hormone.
It is important to be clear that T supplementations are only for just the specific medical situations
The Fusion of Science and Nature!
TESTROL GOLD ES MAY BE USED TO DO THE FOLLOWING
Help build lean tissue/body mass*
Enhance training performance.*
May help stimulate the body's own production of free testosterone.*
Size: 30-servings (60 tablets)
Capsule color: Gold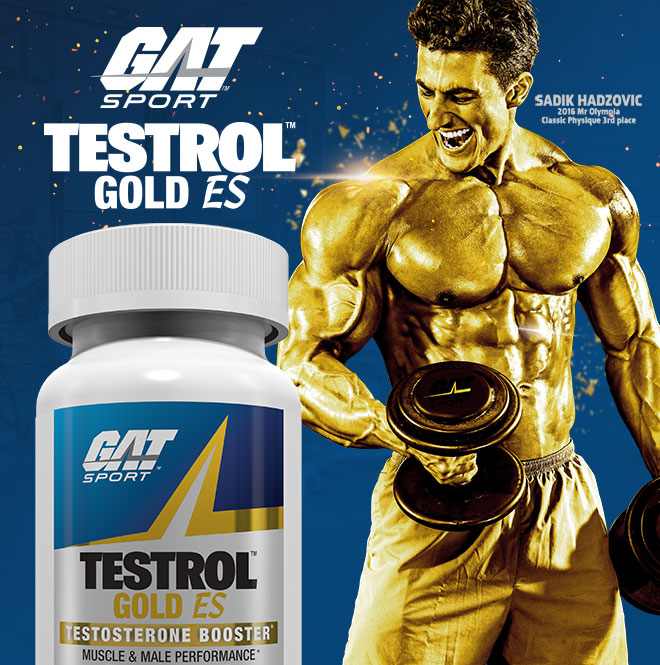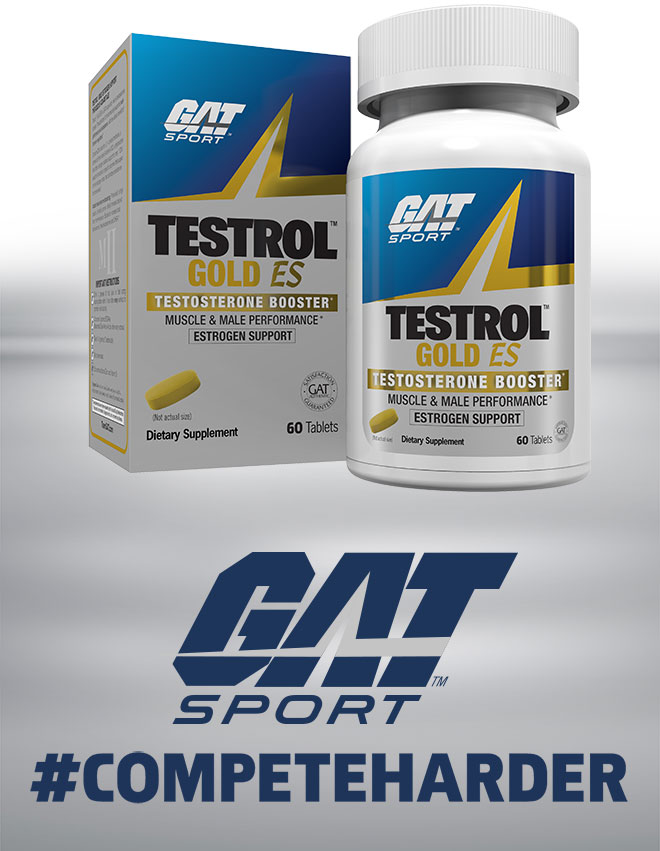 Key Ingredients
1) Tribulus Terrestris
Tribulus Terrestris is plant that is leafy and it is small in size. It has several other names like goat's head, caltrop, puncture vine and Gokshura.
It is present in various places around the globe like Africa, Europe, the Middle East and Asia.
The use of its fruit and root has been part of Indian Ayurvedic medicine as well as Chinese Medicine.
General public has been using it for various purposes like decreasing swelling, elevating libido and keeping a healthy tract of urine.
Today, the use of Tribulus Terrestris in the form of supplementation is a normal thing these days.
2) Shilajit
Shilajit supports different things such as reduction in inflammation, sustaining libido and regulating mood related issues.
There are amino acids, tons of antioxidants and more than 82 minerals and numerous other chemicals.
It has some of these benefits to offer
better sexual performance
inhibition of hair thinning and encouraging follicle development
improved erectile capacity
balancing hormones
better fertility
There is a study from the year of 2010 that stresses that in infertile males Shilajit has a tendency to improve the situation.
Though the number of subjects was small, the study was pretty successful at explaining its point.
Even the subjects experienced around 61.4% better sperm production and around 23.5% better T levels.
Moreover, it also plays a key role in decreasing the number of radicals and it is totally out of surprise that it has been part of various medical treatments in Ayurveda.
3) DIM
DIM has the potential to influence metabolism of estrogen that aids in improving the balance of free and active Testosterone in the human body.
When we say free testosterone, we are actually talking about testosterone diffraction that is usually present in the human blood.
4) Mucuna Pruriens
You may call it precursor to Dopamine. Dopamine is highly noticeable in delivering mental qualities such as attention span, memory, motivation and learning abilities.
Moreover, it can be supportive in regulating hormonal levels in males and females and it can also be supportive in improving the growth of lean muscles.
5) Tongkat Ali
Tongkat Ali is famous with a variety of different names such as Eurycoma Longifolia Extract. In the improvement of male virility, this ingredient can play a major role.
Furthermore, it has the ability to elevate the number of free testosterones, the total count of testosterone and its formation.
It can also be beneficiary in declining cortisol levels.
6) Fenugreek
Fenugreek is great at sustaining testosterone levels plus affecting the libido in a positive way.
There are clinical studies available that confirms that its seeds and different parts of plant can maximize strength, better the T levels and impact in growth hormone levels whereas diminishing DHT.
Testrol Benefits
When we are talking about the benefits of Testrol Gold Es, it has the following advantages to offer :
It has the tendency to balance Estrogen levels
It can boost the T levels in a quite significant way
It has the potential to take part in the lean muscle building process
It has effective ways to improve endurance and the tolerance level of the user
It can improve the ratio of nitric oxide
It helps out in elevating libido
It can show its effects on inclining the strength
It tends to harden muscle
Other ingredients:
microcrystalline cellulose, stearic acid, film coat (hypromellose, polydextrose, sodium carb- oxymethylcellulose, titanium dioxide, talc, maltodextrin, dextrose, medium chain triglycerides, mica, soy lecithin, FD&C yellow #5 lake, FD&C red #40 lake, FD&C yellow #6 lake, FD&C blue #2 lake), croscarmellose sodium, magnesium stearate, silica and dicalcium phosphate. Contains soy and wheat
Directions for Use:
Adult men, take 2 tablets every day on a light to empty stomach. Cycle 8 weeks on and 2 weeks off (complete 2 bottles).
Warning:
This product should not be used by women, anyone under 18 years of age, or people suffering from any medical conditions, including, but not limited to diabetes, prostate hypertrophy, heart disease, high blood pressure, psychological disorders, etc. Consult your physician before use. This product contains chemicals known to the State of California to cause birth defects or other reproductive harm.
---