Galvanize Gluta Max 60 Servings 300g
ProteinLab sport supplement supplier / wholesaler Malaysia presents!
Galvanize Gluta Max 60 Servings 300g!
Be safe and rest assure you are getting 100% authentic products at the lowest price when you purchase from ProteinLab Malaysia.
You can also like our facebook for more promotion news at :
Or you can also follow instagram for more nutrition tip :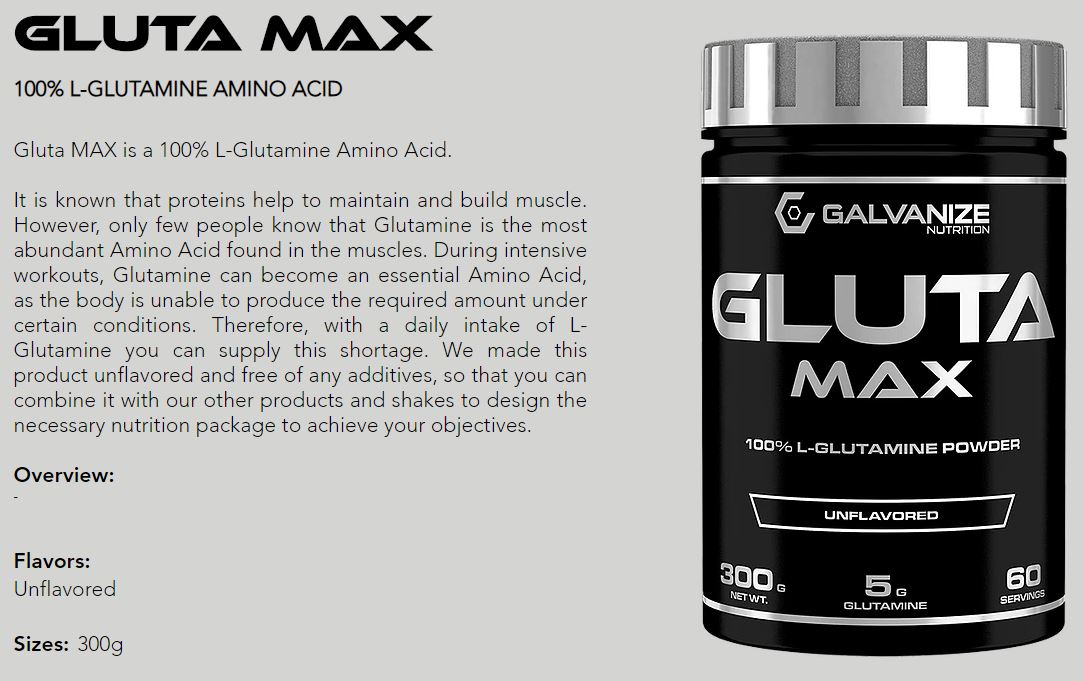 GLUTA MAX
100% L-Glutamine + Amino Acids.
It is known that proteins help to maintain & build muscle. However, only few people know that Glutamine is the most abundant Amino Acid found in the muscles. During intensive workouts, Glutamine can become an essential Amino Acid, as the body is unable to produce the required amount under certain conditions. Therefore, with a daily intake of L-Glutamine you can supply this shortage. We made Galvanize Gluta Max unflavored & free of any additives, so that you can combine it with our other products & shakes to design the necessary nutrition package to achieve your objectives.
Unflavored
Sizes:
300g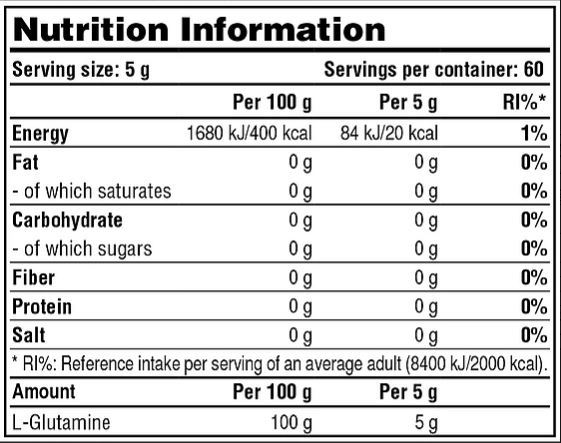 ---